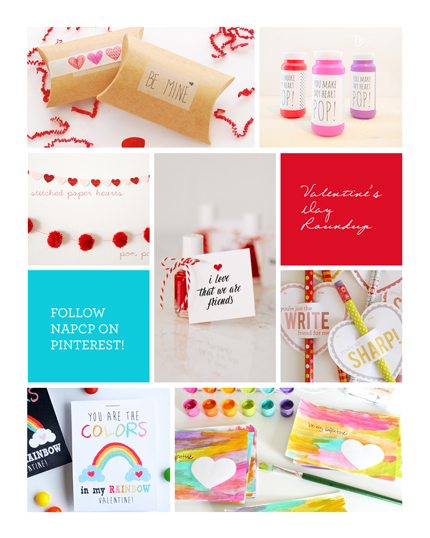 30 Jan

Happy Friday: Valentine's Day DIY Roundup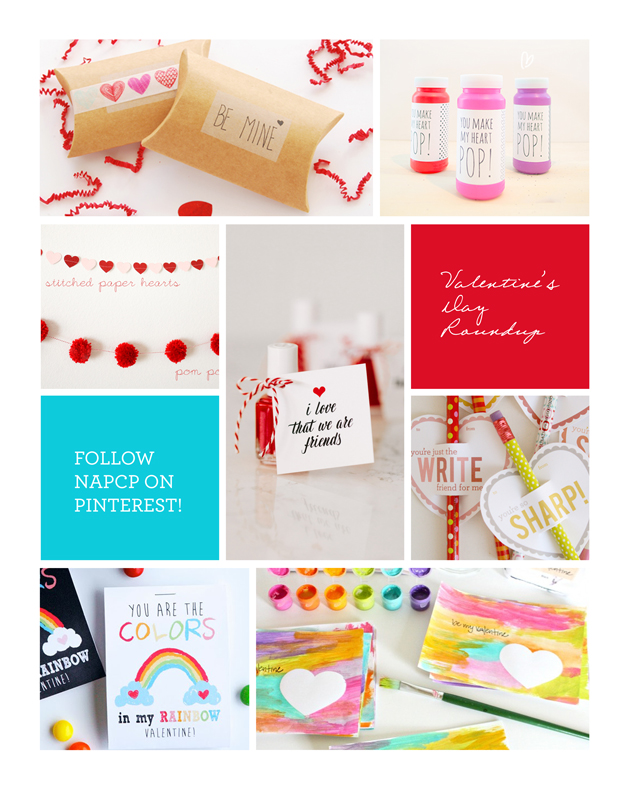 1. Small enough to fit in your purse, or for little hands to hold, these DIY pillow box valentines are perfectly petite.
2. Bubbly Valentine's Day free printables are gender neutral, and easy.
3. Three ideas for valentine garland decor!
4. Tie your favorite red polish with this sweet tag, and gift to your girlfriends.
5. No stress here! This super simple Valentine's Day printable fits around the festive writing utensil of your choice.
6. Kid friendly and beautiful, your children are sure to love creating these watercolor valentines. Of course, this project would be just as fun for you, too!
7. Choose from white or chalkboard background, and assemble this easy Skittles-inspired valentine.
For more Valentine's Day inspiration, follow NAPCP on Pinterest!