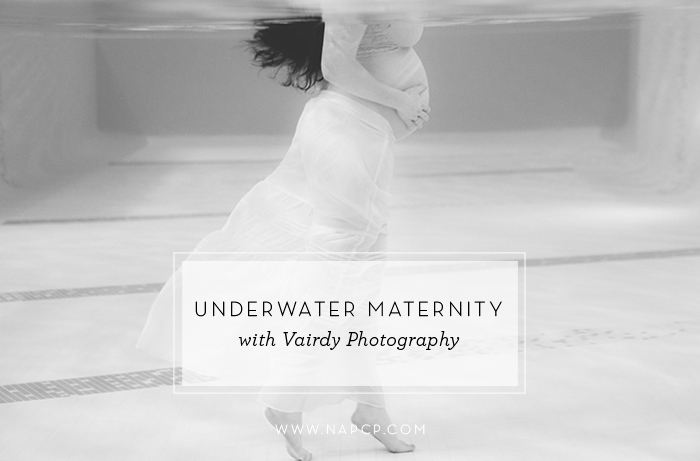 29 May

Session Share: Underwater Maternity Session, from Vairdy Photography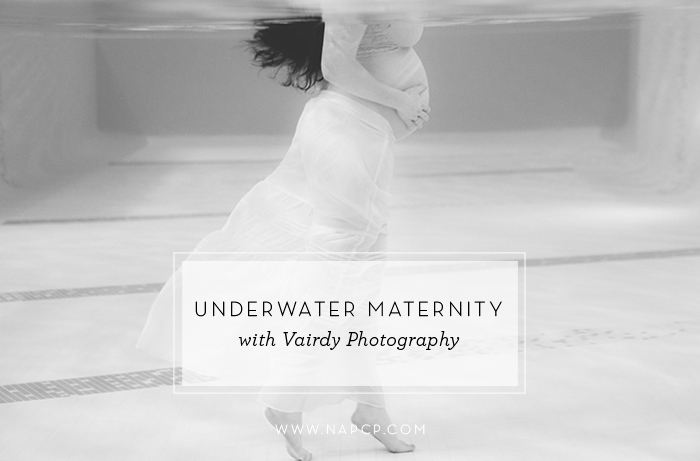 Before this session, underwater photography was relatively new to me. I stumbled upon stunningly beautiful fashion images online and instantly, I had this insatiable desire to try it with a pregnant belly. I immediately found a friend who was expecting and asked if she'd let me practice on her. I must say, I had a blast! Well, I posted a couple of the images on my blog and it prompted another client into thinking she wanted to try it too!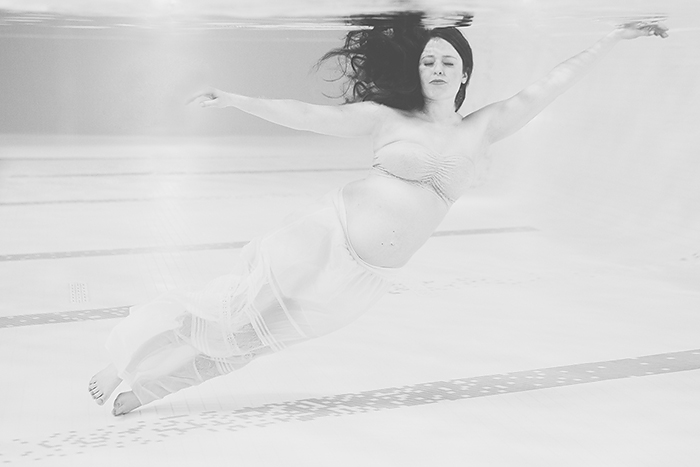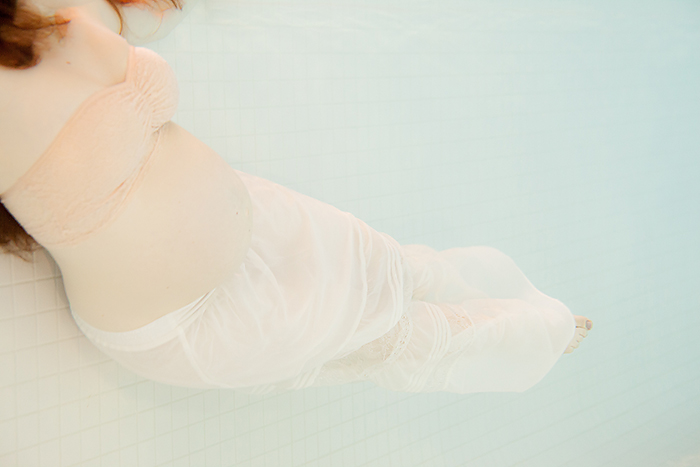 Inspiration: For this client's session, I knew I wanted to style it differently. I had seen underwater fashion images with beautiful flowing dresses and thought it would be fun to take the shoot in a similar artistic direction. I envisioned the couple wearing real clothes in the water, not bathing suits.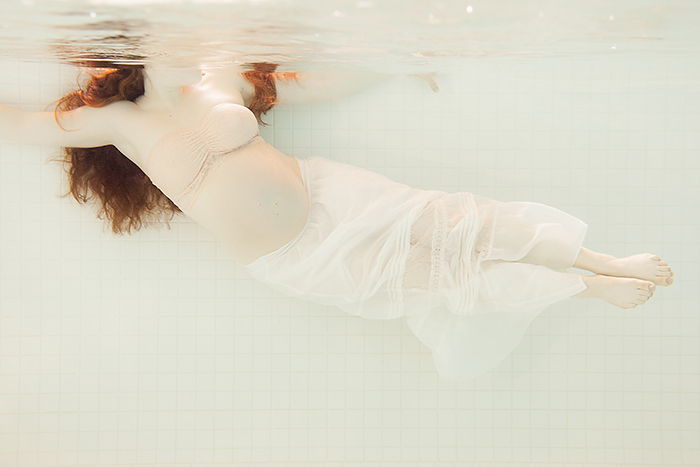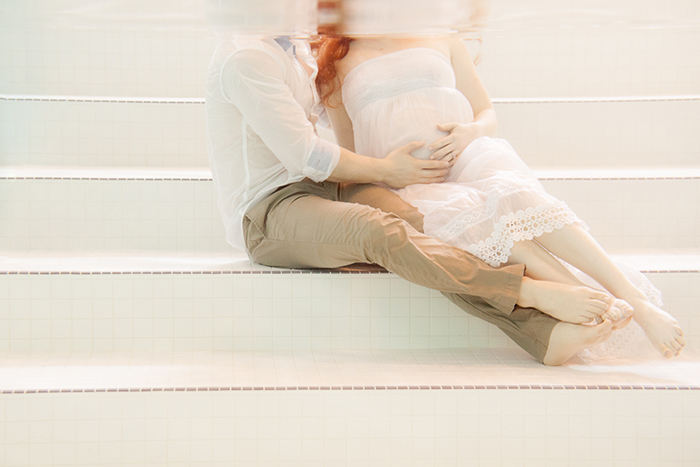 Favorite Element: I can vividly remember my own pregnancy, and with all that extra weight, I just felt heavy on my feet. In the months leading up to my due date, I loved getting into the pool and just floating; I loved that weightless feeling of being in the water and knew I wanted to express that feeling through these images.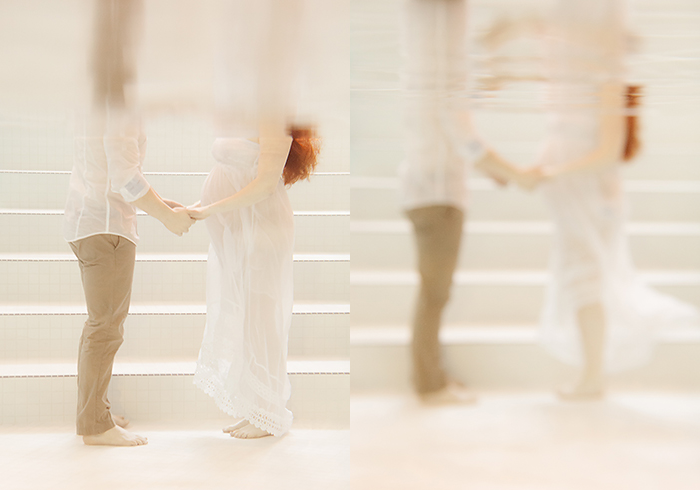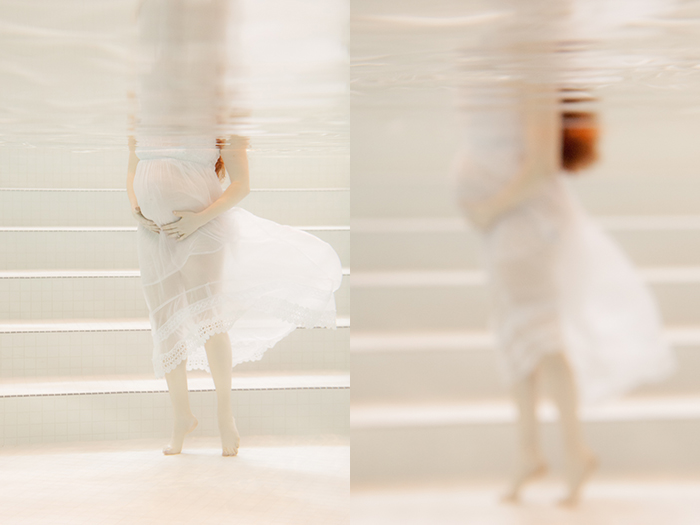 Biggest Challenge: Operating my camera through an underwater bag was difficult! I managed to set my exposure ahead of time, and wore snorkel gear so I could see and breathe underwater.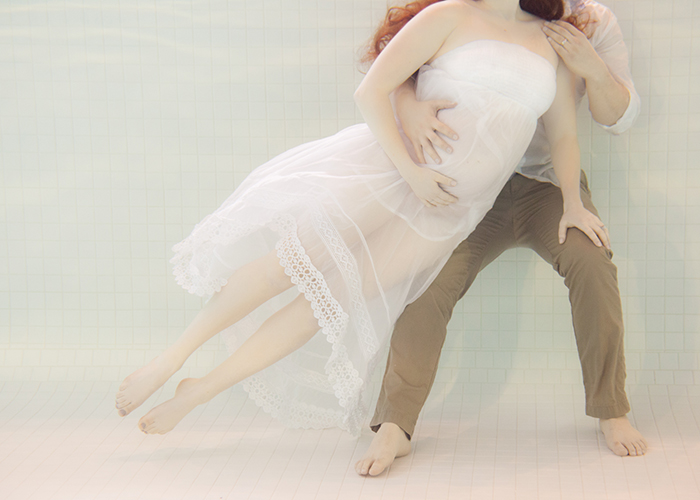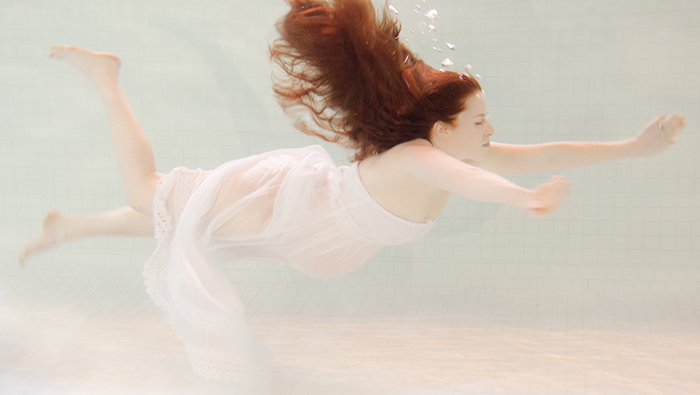 Final Thoughts: I'd love to get in the water with my clients more often. Because water is calming and gives us a sense of lightness, it creates an interesting photography experience that both I and my moms-to-be just love. And, I feel pleased to have created beautiful and unique artwork that my clients will love and cherish forever.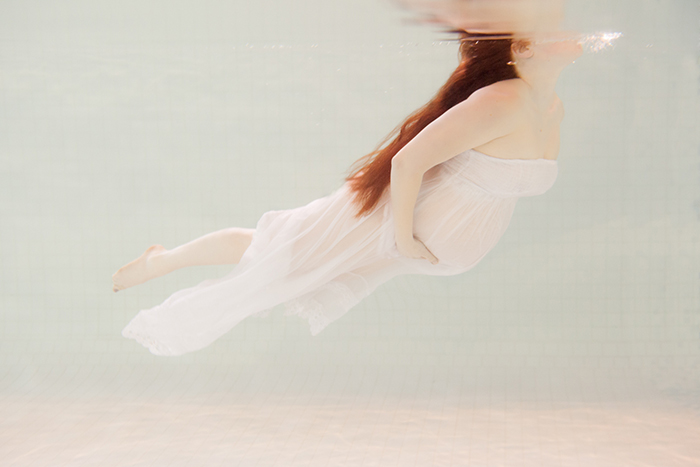 Vairdy, thank you for sharing this ethereal maternity session with us! We can only imagine how this mother-to-be felt upon seeing these stunning images for the first time.
For more from Vairdy, and for booking inquiries, please visit her website, and Like her Facebook page!