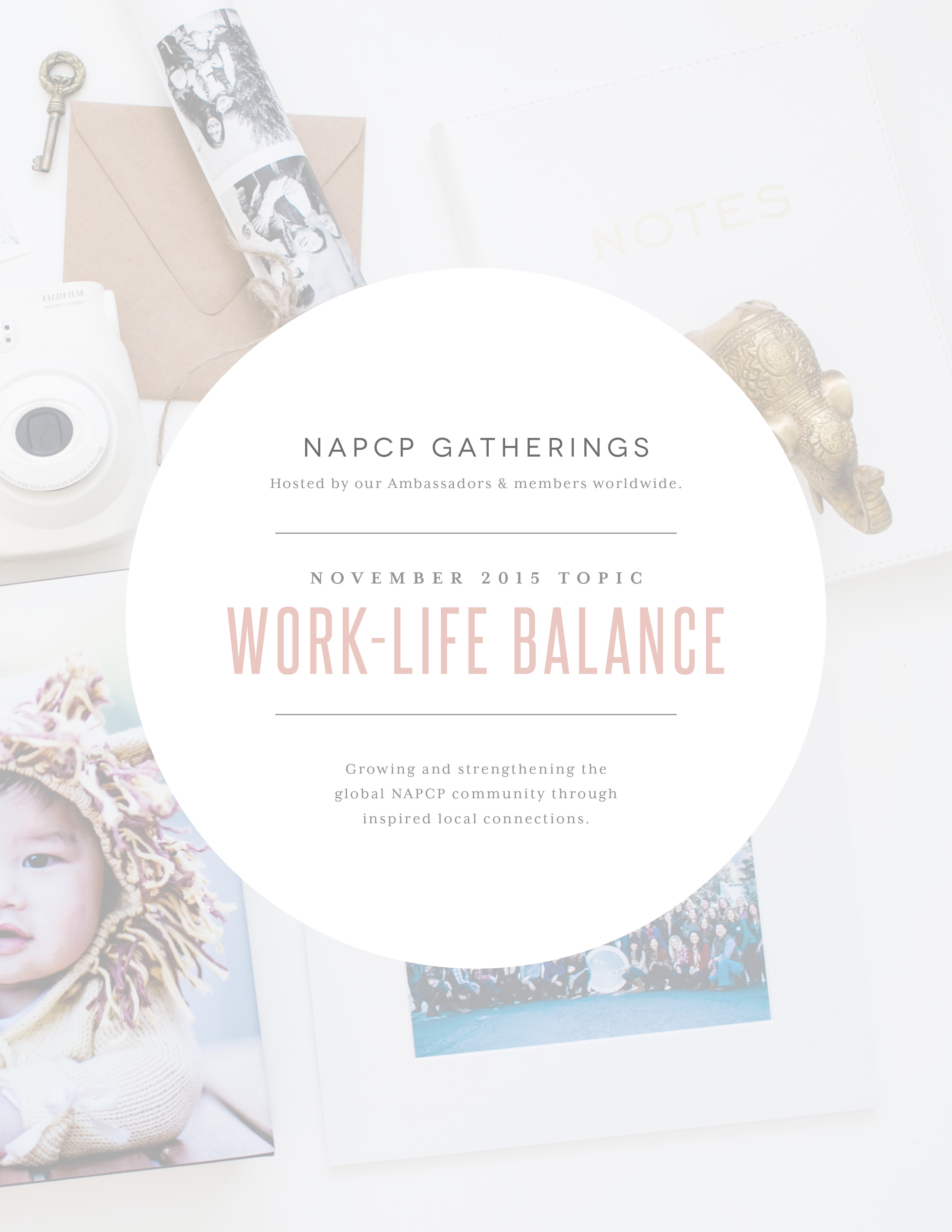 03 Nov

Inaugural NAPCP Gathering – November 5th!

We've created this comprehensive guide with our Top 12 Tips for Work-Life Balance, and we will be discussing it at our first gathering this Thursday! Don't worry though, you don't have to be present to take advantage of this fantastic advice!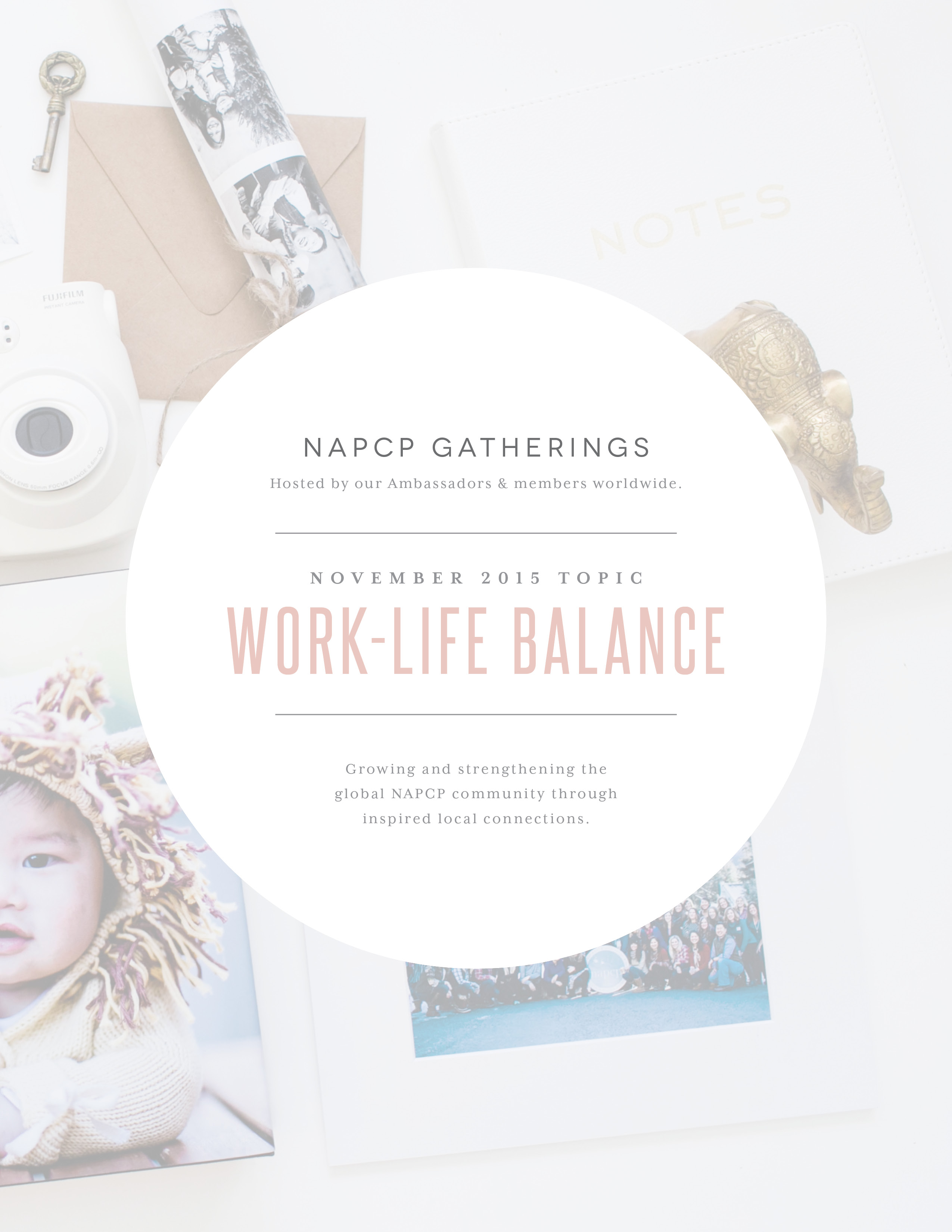 We are so excited about our Inaugural #NAPCPgatherings event this Thursday, November 5th, happening all around the world! Be sure to check the NAPCP Ambassador Page for an event near you. If you don't find one, you can always grab your photographer friends and host a gathering of your own! We would love to see pictures (use hashtag #napcpgatherings).
The topic for our first gathering will be Work-Life Balance, perfect for this crazy-busy season! We've created a fantastic guide full of tips, advice, articles, and resources to help you get the balance back in your life! Our Ambassadors shared some behind-the-scenes details on how they organize and balance all the responsibilities of being an entrepreneur.
To get immediate access to our Top 12 Tips for Work-Life Balance (and more), visit our Ambassador page and submit your email. You will get immediate access to view and download this fantastic guide!
Click here to get yours!