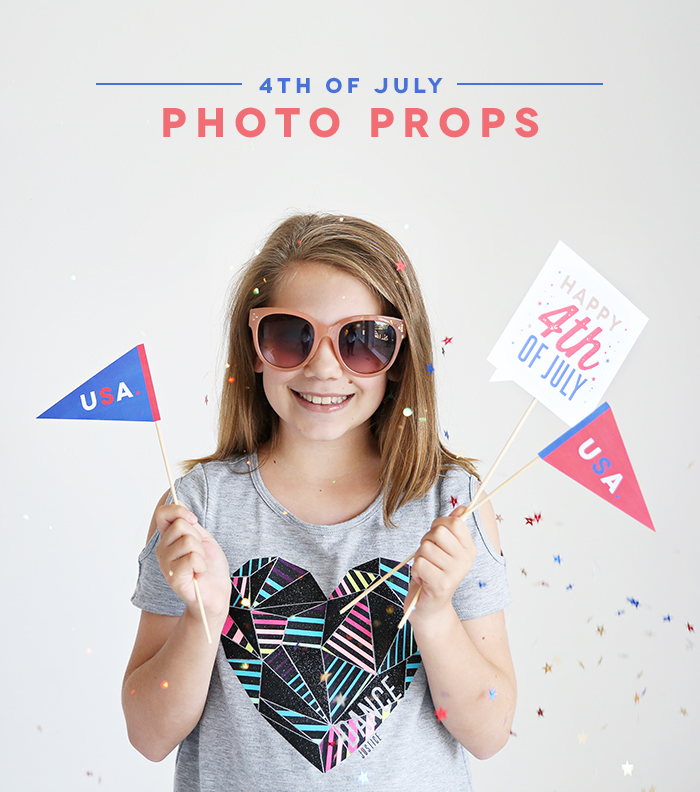 28 Jun

Celebrate in Style: 4th of July Photo Props!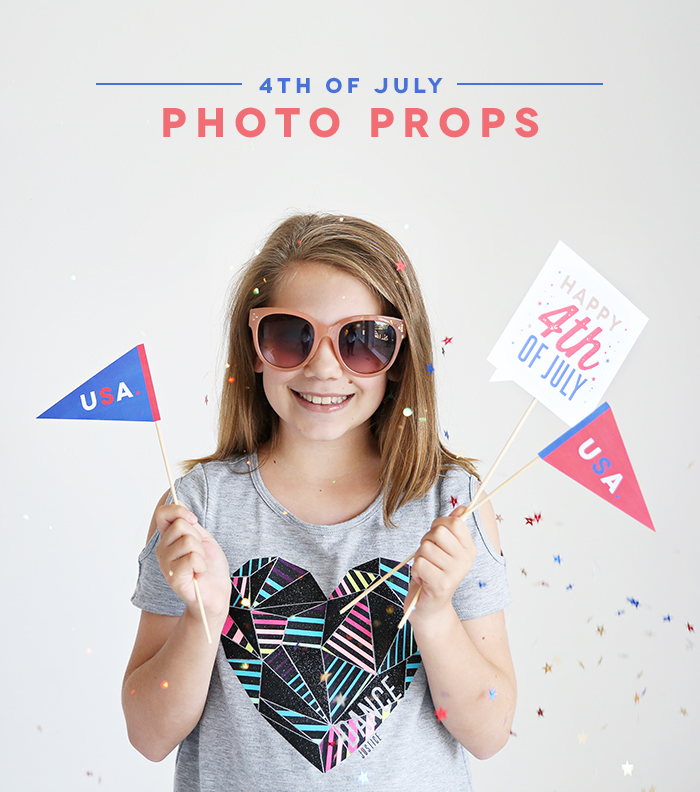 Add a little festive flair to your Fourth of July plans with our brand new photo booth props! We have plenty of red, white, and blue goodies for the entire family. The templates are easy to download, easy to print and trim, and ready to go in minutes! Find the full list of supplies needed below!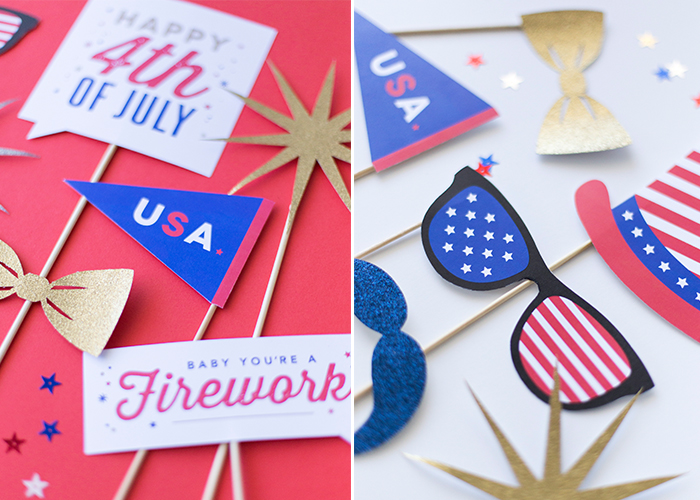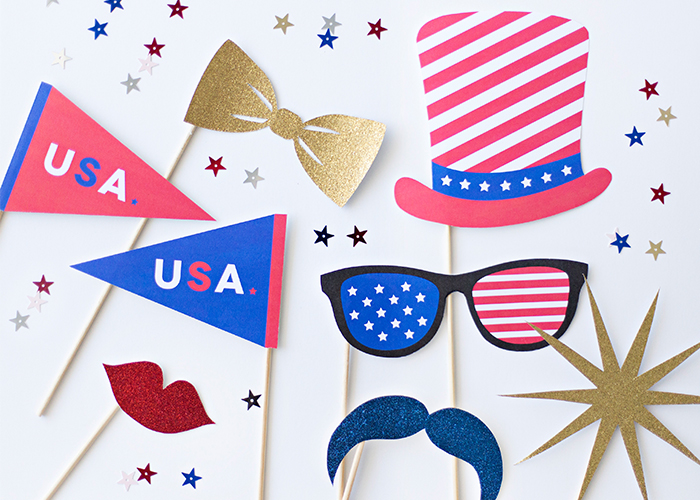 Recommended Supplies 
• Glitter card stock (we used red, blue, gold, silver)
• Card stock (white) to print full color templates
• Dowel rods (1/8″)
• Hot glue gun
• Scissors/exacto knife for trimming
The templates include (2) full color printable sheets, which can be trimmed with scissors or an exacto knife after printing, as well as a sheet of stencils to trace and trim out with the glitter card stock. After trimming, use a dowel rod measuring at least 12″ in length to adhere to the back of your prop.  Make sure enough of the dowel is adhered to the back so that the prop is sturdy and secure. Now you are ready to POSE!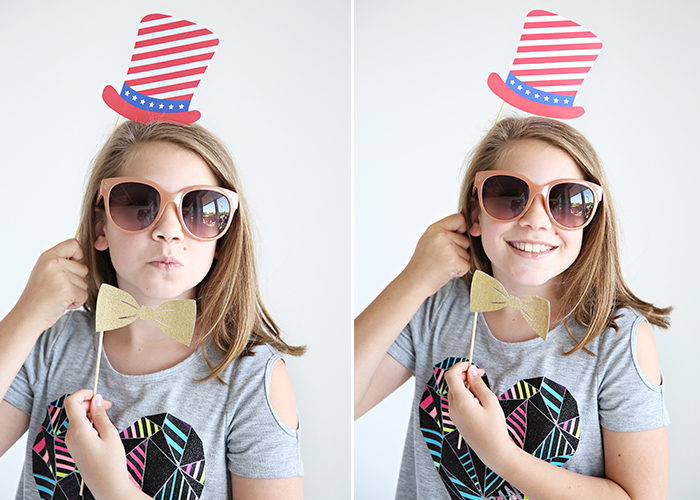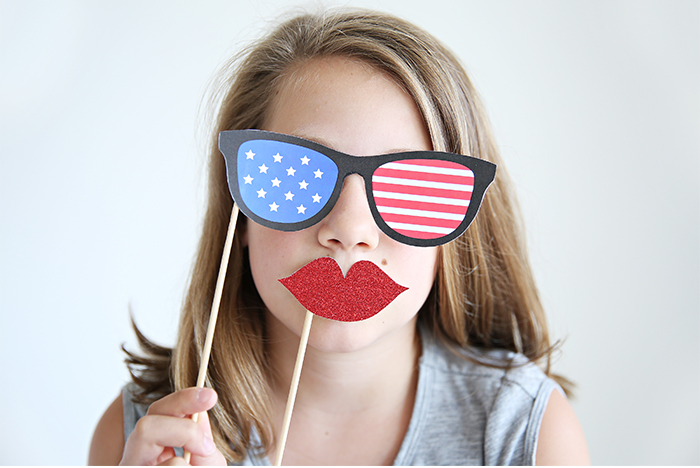 Click on the links below to download your FREE Fourth of July Photo Prop printables and stencils!
Photo Props Sheet 1  |  Photo Props Sheet 2  |  Photo Props Sheet 3
Happy Fourth of July!
Save