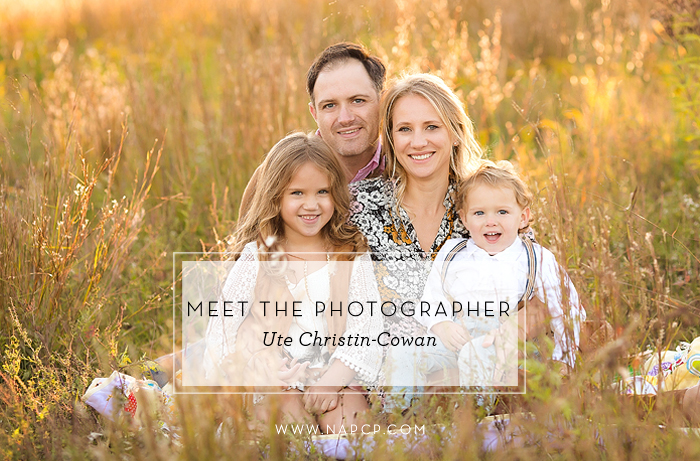 10 Jul

Meet the Photographer: Ute-Christin Cowan of Ute-Christin Photography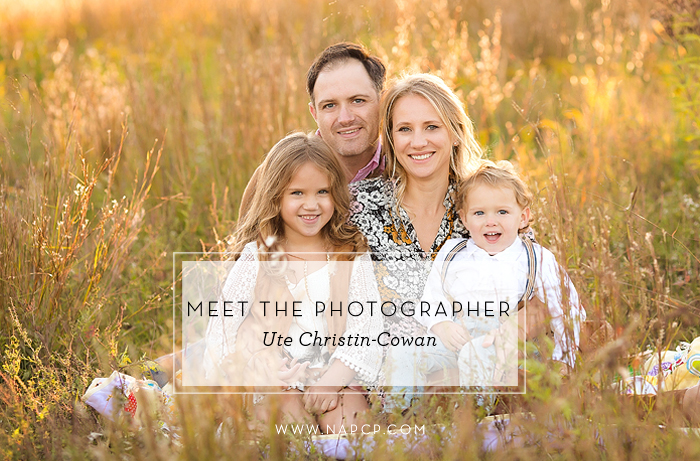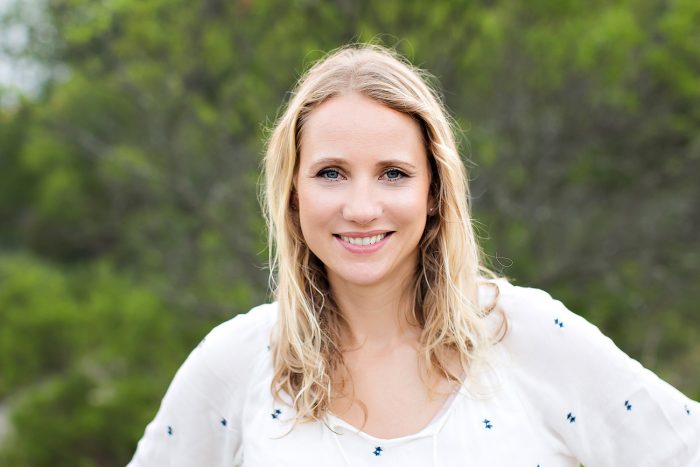 Favorite Movie: I am obsessed with every movie that is based on Nicholas Sparks novels. My all time favorite has to be The Notebook. Might have a little girl crush on Rachel McAdams. Also really love everything Leonardo DiCaprio has ever been in. Total crush right there. They were taping Revolutionary Road in Connecticut a few years back and I got to meet him; he was the nicest guy and he even brought out his German skills! Very impressed!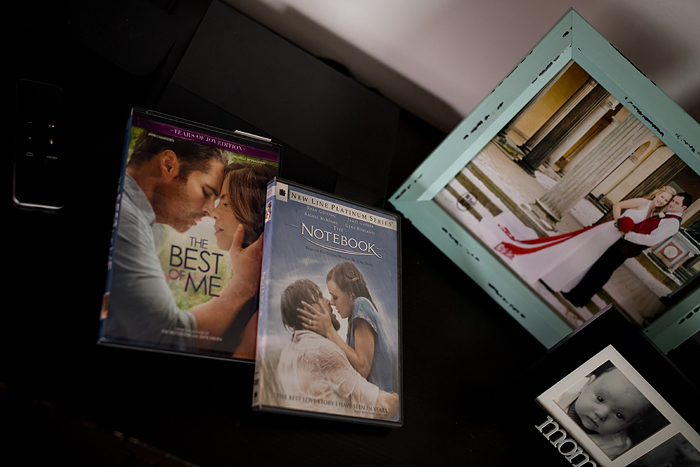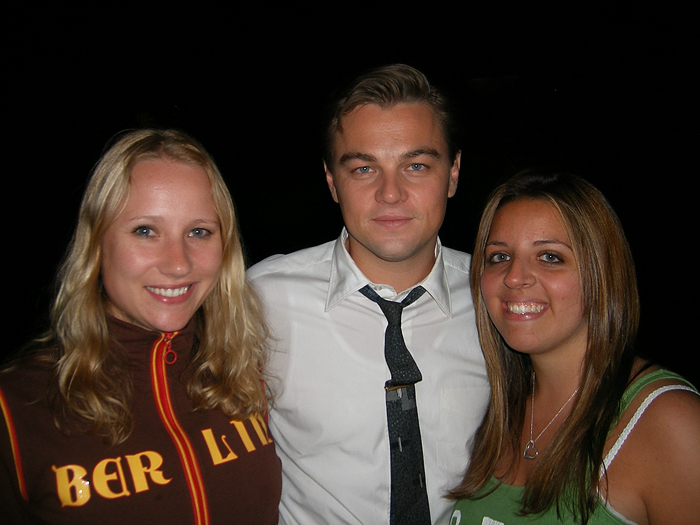 Favorite Book: I used to commute for four hours a day before I made photography my main job, and I had what seemed like all the time in the world to read on the train. I would read 1-2 books a week and I so miss that! I had a thing for romantic novels as I am always up for a good cry, and I loved James Patterson and his Women's Murder Club series. I got up to book 14 before I stopped commuting and I just realized I have to catch up, as he wrote two more books since I stopped reading the series – maybe an audio book!
Favorite Lens: If you would have asked me even a year ago, my answer would have been my 70-200! I used that lens whenever I went outside, and I would use my 50 1.2 inside (for any studio session). I haven't touched my 70-200 in a very long time now, and really love my 35mm Canon lens. I use that inside and outside now for 98% of my sessions and I couldn't love it any more if I tried!
Favorite Magazine: Oh, time to read – I miss it! I used to work in the entertainment business and so I have People and Us Weekly subscriptions for my clients (who am I kidding, they really are for me) so I sneak them into bed and read them late at night, just to keep up with all the gossip.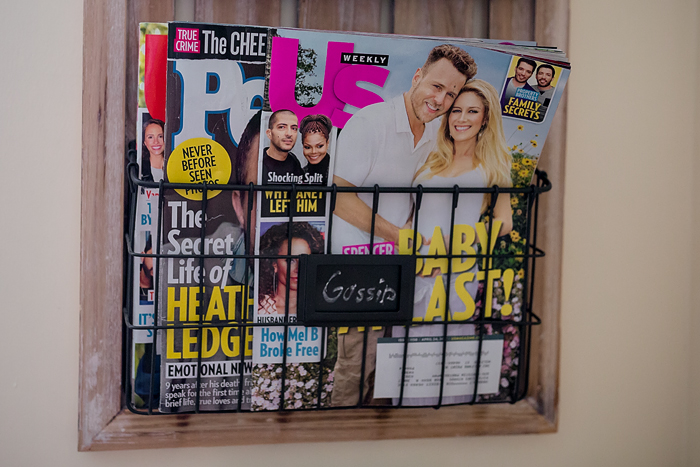 Favorite Website or Blog: Hmmm, let me start by naming all the websites that are always open in my browser (including right now)!
– Google Mail – LOVE – I pay for the business version so my email address includes my domain name and I couldn't be happier with it.
– Pixifi has changed my life. I could not live without it, which is why I bought the lifetime membership last year. It is amazing for me and my clients!
– Shootproof is my way of delivering my final images to my clients and I love it! I am always on there 'stalking' my client galleries to see if they have opened them yet, or marked their favorite images.
– Facebook, of course, to keep up with my family and friends overseas, and I use it for business as well.
– I love to surf the NAPCP site to keep up with everything new and exciting in our association.
– Last but not least, I am always on my website to blog, edit, add images or tweak things around.
– Oh! And Etsy. I cannot forget Etsy; I am on there all the time planning sessions and getting beautiful props.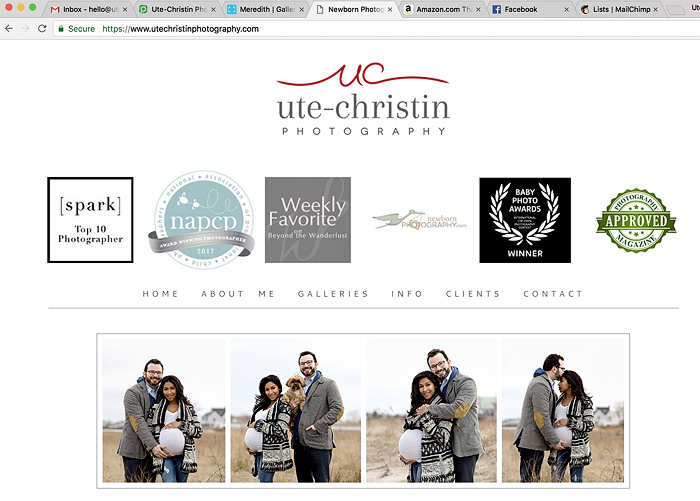 Favorite Music: Music has always been a big part of my life. When I was younger I really liked the band The Kelly Family and I probably went to over 300 concerts during my teen years. We would follow them all over Europe: leave Friday evening and return Sunday night. It was quite the adventure. I also was really into boy bands, and my favorite one back in the 90s was NSYNC. We would go to every concert possible and were lucky to get to know them before they were really famous. To this day those are some of my favorite memories from my teen years. My photography journey started during that time, as I would take pictures of my favorite singers or bands, then sell the images to other fans to afford more concert tickets, train tickets and to sleep in fancy hotels. After graduating from high school I worked at various record companies, so my passion for music never stopped. While I am still hoping for an NSYNC reunion, I now mostly listen to the Nashville soundtrack, as I am obsessed with the TV show … and without any shame I admit that I LOVE the Moana soundtrack, and my daughter and I jam out to those songs on a regular basis.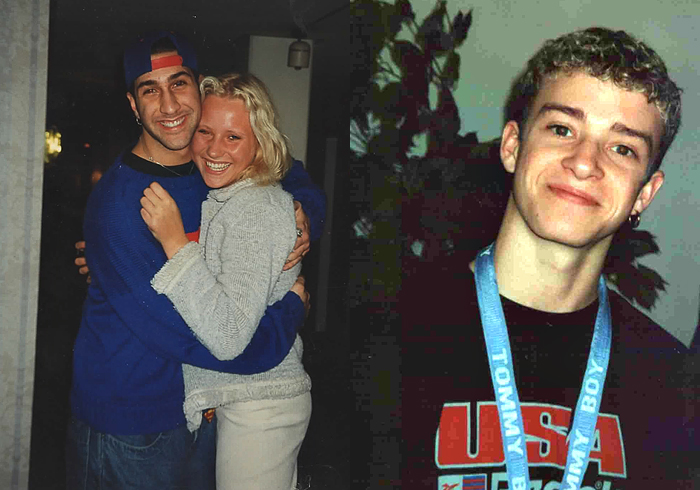 Favorite Store: I feel like everything I order these days comes from Amazon! I love their Prime feature (another box was just delivered). My kids are strangely obsessed with Amazon boxes and always use them to build forts, robots or boats. If I do get to go shopping, I enjoy Aldi for groceries – not just because they are German too, but because of their great prices! I will never pass up a trip to HomeGoods and of course I love me a good craft store.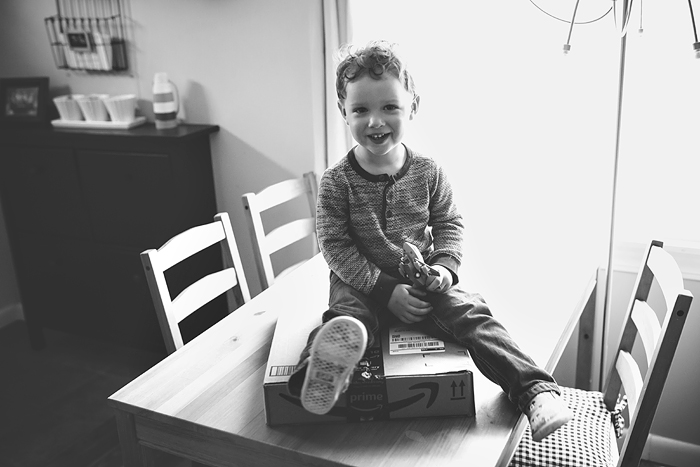 Favorite Local Spot: I love to eat so my favorite local spot would have to be a restaurant, either Thai or Indian. We also live within walking distance to the beach, so that has to be one of my favorite local spots as well.
Photographer Idol: I have always loved Kristen, and Sabine, and admired their newborn photography. I was lucky to take classes with both of them and I learned so much and owe most of what I know to them! I absolutely LOVE glow portraits for her gorgeous maternity images and I am so inspired by the lifestyle photography of Pinkle Toes. Then there is Sue Bryce and the world she has created and I am just in awe. Heidi Hope and her marketing skills!!!!
Favorite Instagram Accounts: I have to admit I use Instagram primarily to post personal and business pictures and that's it. I have very little time to actually scroll around. If I do so I make sure I stop at Ryan Reynolds' because he cracks me up and I have always loved Celeste Barber – she saves my days with a good laugh!
Favorite Pinners on Pinterest: Back when I was riding the train for hours I would spend time on Pinterest looking for the best recipe or workout regimen. These days I pin images from my blog and that's about it. I have a whole Pinterest board filled with amazing ideas and recipes that I will never have time to build or make. And I know that, but I still like to keep them there … I won't give up hope that one day I'll make it happen.
Favorite Quotation: "Was du heute kannst besorgen, das verschiebe nicht auf morgen." A German saying that translates roughly to "If you can do it today, don't wait until tomorrow," which is very fitting for my Type A personality. I cannot go to sleep unless I know I did everything I could that day. It is very hard for me to let go of unfinished things even though I know I have time to finish them another day. This has not worked out favorably for my sleeping schedule.
Most Interesting Place I've Traveled: I grew up in East Germany and for the first 12 years of my life I was only allowed to travel to communist countries. The Wall came down in 1989. Therefore, traveling anywhere is really, really exciting to me! I never dreamed about traveling to America and learning the "forbidden" language – I grew up speaking German and Russian in school – so just being here and seeing this beautiful country has exceeded my imagination! I do have to say that in 2008 we spent our honeymoon in Maui, and that has been one of the most interesting and stunning places I have ever seen.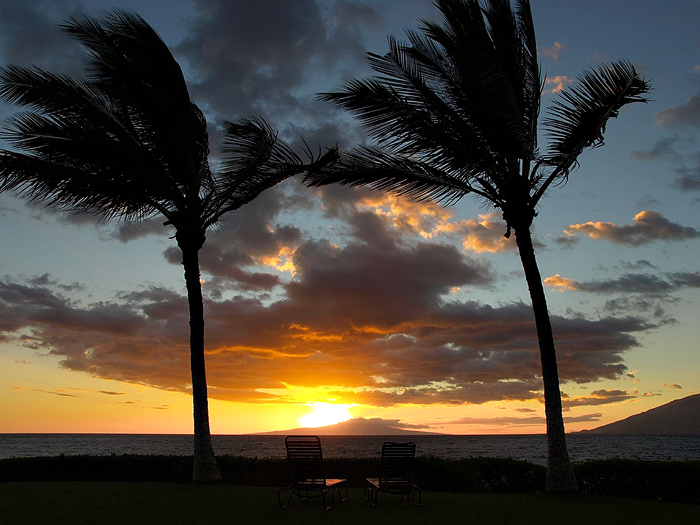 Favorite Family Vacation Spot: Usually our vacations are spent going to Germany so we can see my family and friends. While I love going home more than anything, I do not really consider that a vacation per se. We took the kids to Disney World for the first time last year and seeing the joy on their faces was the most amazing thing. We actually just took our first real family vacation to Turks and Caicos in June. Sun, sand, and warm water!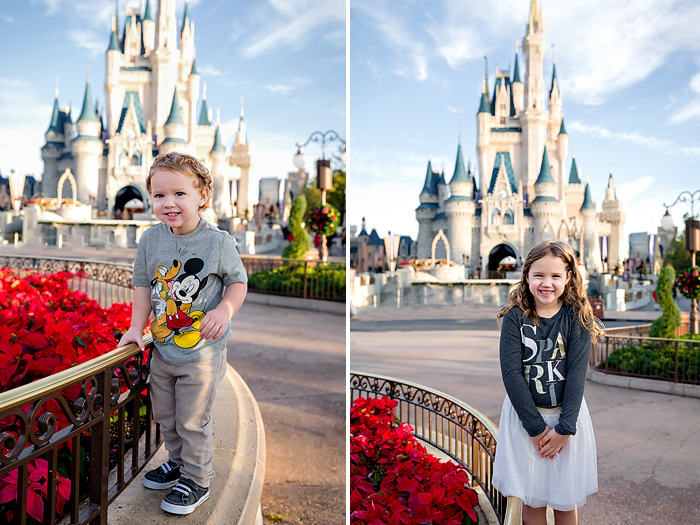 Guilty Pleasure: Here we go! My guilty pleasure is television. Could not live without it. I usually edit or at least work on the computer from 7:30pm-11pm Monday-Friday and watch TV at the same time. I am currently watching the last season of The Good Wife which I binge watched over the past month. It has been amazing and I have laughed, cried and suffered through it with so much joy. I am not sure what will happen when I finish the last 14 episodes! I get very involved and animated when watching television. I live thoroughly through my shows and I blame it on my childhood, as we only had a black and white TV with two channels, so I really have to make up for it now and watch as much as possible, haha.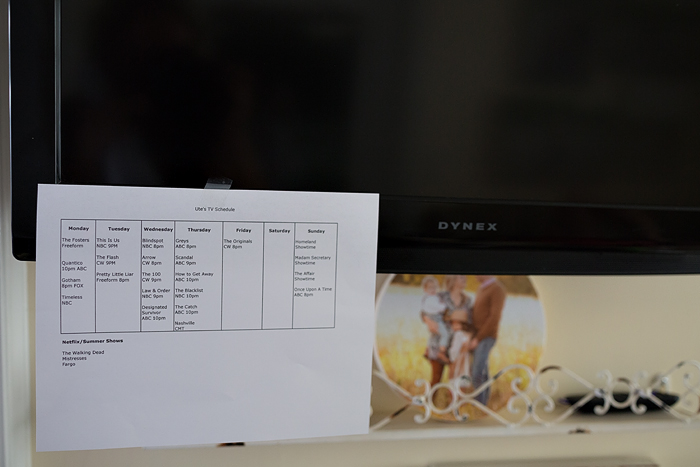 If money were no object, my occupation would be: I would still be a photographer, I would just have a gigantic studio, instead of using our third bedroom. I would have one here and one in Germany so I could jet back and forth and serve clients in each location. I would also have a studio manager, if I could let go and delegate work (which is very hard for me). I think if I knew it would free up time for me to watch more TV I could do it. (Wink.) Honestly, that would be a dream come true. I would have a room stuffed with many amazing props; I am picturing a walk-in closet with endless possibilities.
What Makes Me Memorable: This would be a good question to ask my clients, because I wonder this all the time! Hopefully they would agree that I give them something valuable and timeless, as I know custom photography is a big investment. I know you cannot please everyone but I do try. I know everyone says this, but I have the most amazing clients and I am very grateful that they allow me to do what I love the most, and that I was able to quit my day job to do this full time. I hope that they look back on their experience for years to come and will remember my customer service and how much I cared about creating these images for them. Every image I create holds a piece of my heart, as I put all my passion and love into it.
A Favorite Personal Photograph: I love looking at images from my childhood and yes, they are all in black and white and no, I am not that old. These photos were all shot on film so I have no digitals, and they are in photo books at my mom's house in Germany, which I love looking through whenever I go home. I recently asked her to take a picture of some of the pages so I could store them on my computer. The image on the left is one of me and my dad, probably shortly before he went to West Germany and was not allowed to come back, so I only got to know him through his many postcards and letters. His postcards were always so fun and colorful in our black and white world, that I was longing to go to all the places he got to visit. He used to travel the USA a lot and it is kinda ironic that I am here now, living this life that I never thought would ever be possible. The image in the middle is me picking my nose, and I think everyone needs a good classic nose picking image of them. No matter the age. On the right is me and my mom; she more or less raised me by herself and if I do say so myself, she did a really great job. We are very close and it is very hard for me to not have her here on a daily basis, seeing her grandchildren grow up. We do get to visit at least once a year, but it is just not the same. It brings tears to my eyes just saying this but I really wish she was not so far away and we could spend more time together. The older I get, the harder it is, and some days how much I miss her breaks my heart.



A Photograph from Your Business: I have always been in love with milk bath images and I recently had our bathroom remodeled to fit a huge tub so I can offer these sessions in the studio. It has been amazing! I love creating these beautiful maternity images for clients; they are so unique and timeless. Recently I really fell in love with child milk bath sessions and I am obsessed with them now. I have only shot a few so far but I cannot wait to take on more. I think they have something so special and fun, and really make for the most beautiful images to be showcased.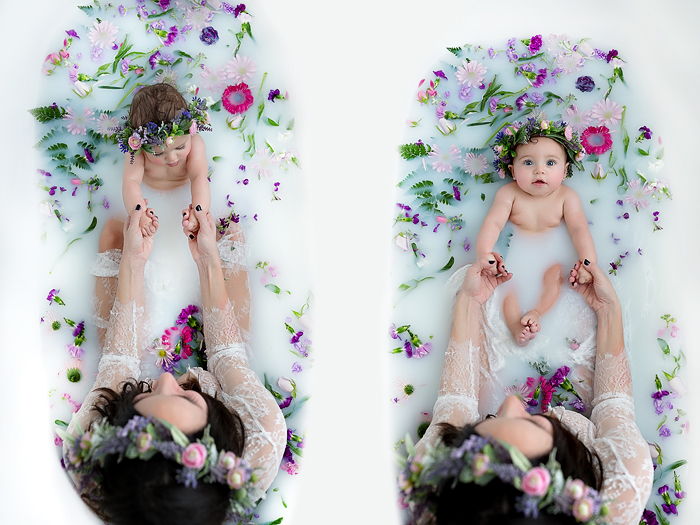 Thank you for the introduction, Ute!