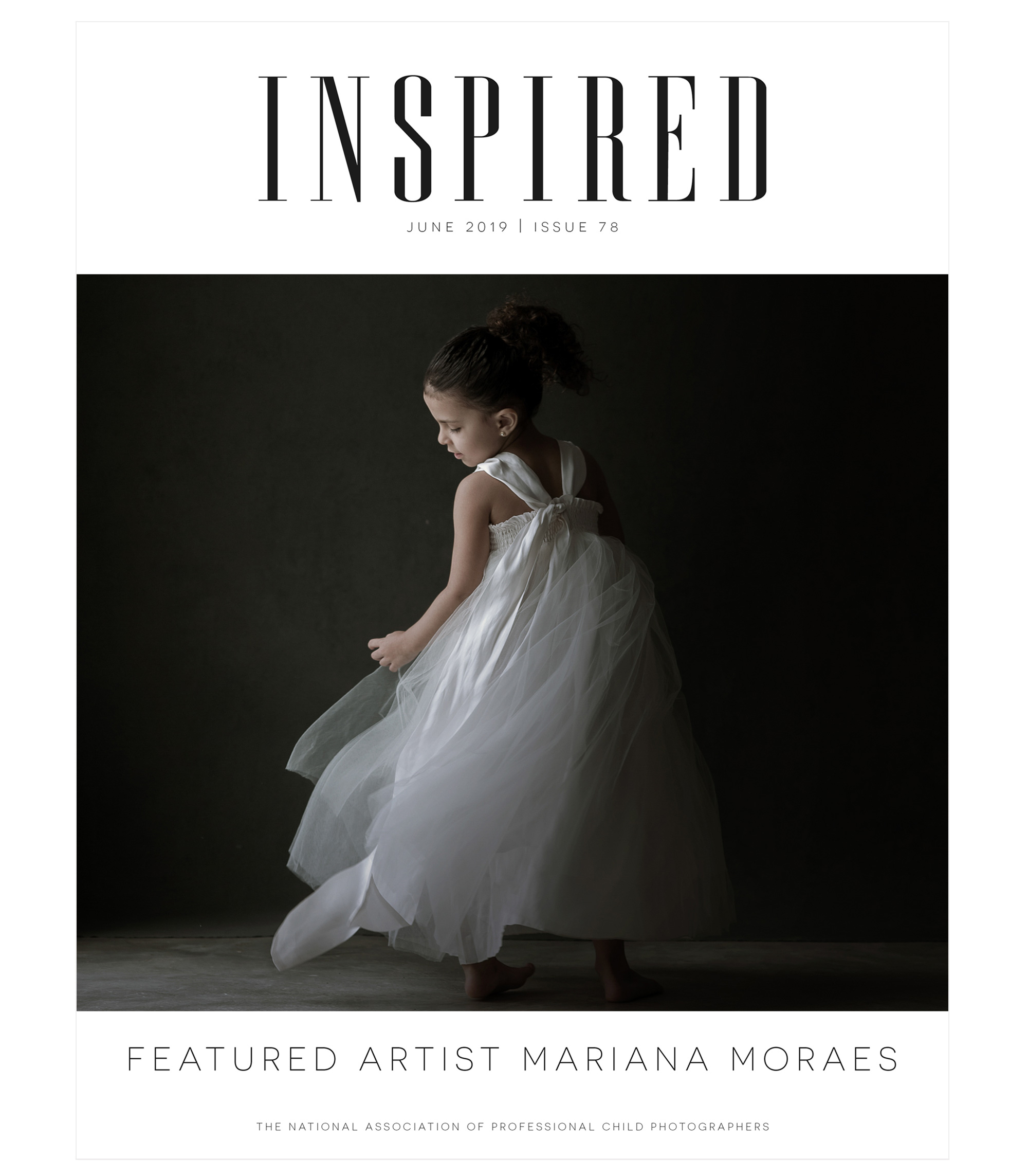 26 Jun

June 2019 Inspired Magazine: Featuring Mariana Moraes!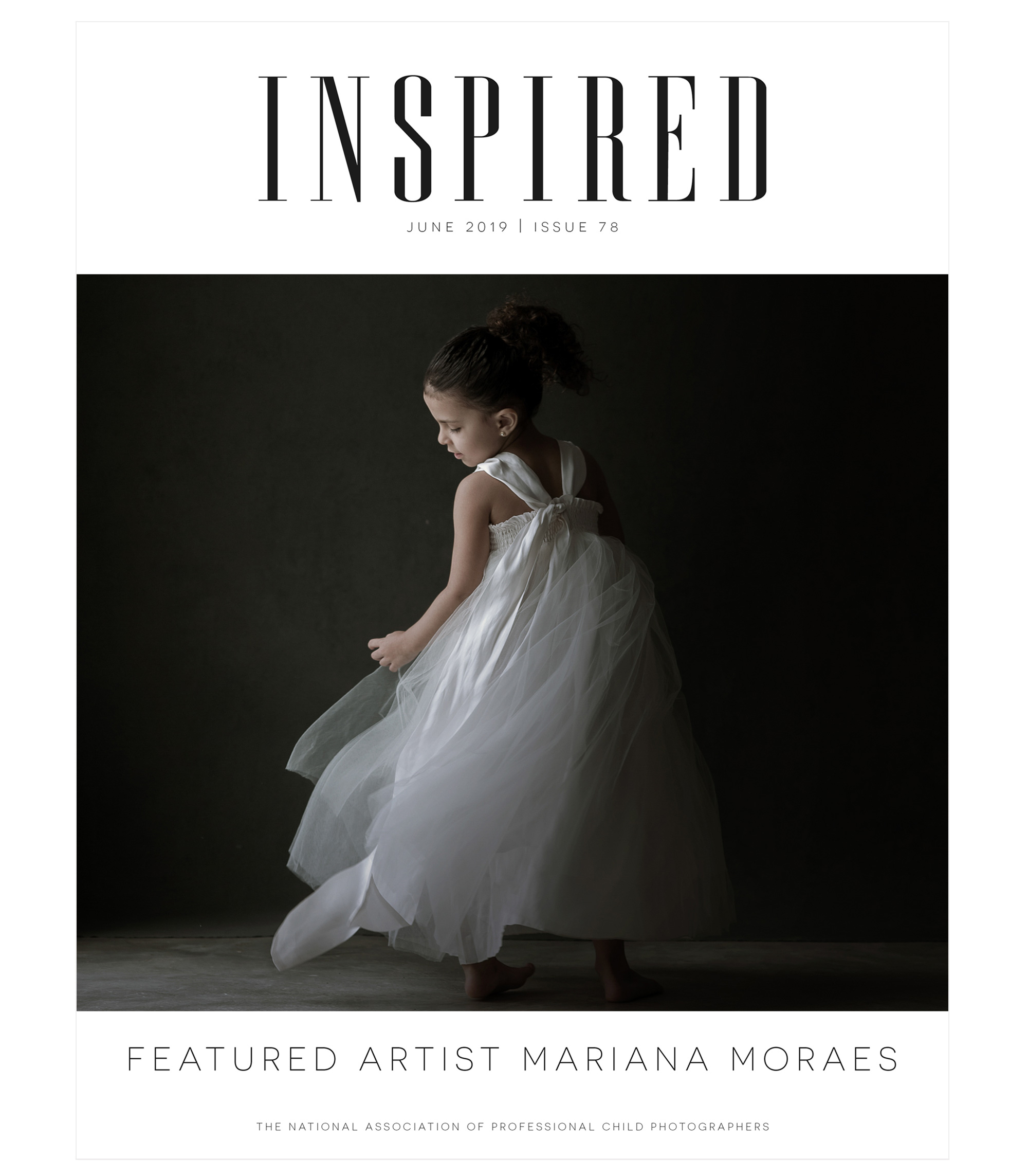 The June 2019 issue of Inspired Magazine is HERE!
This month's feature photographer is our 2018 Best New Emerging Child Photographer, Mariana Moraes of Mariana Moraes Fotografia. This up-and-coming Brazilian artist tells us that there is no better place than NAPCP for emerging photographers, and that she is grateful beyond words for the mentoring and opportunities that have been given to her through this association. Her Best New Emerging Child Photographer designation provided her with a jumping off point that has even led to a published portfolio with Vogue Italia. We are absolutely elated to share Mariana with you in a more intimate and in-depth capacity!
Also included in this month's issue is an article about "Giving the Gift of Portraiture" written by Tamara Gonzalez of Tamara Gonzalez Photography.
Our Low Light issue is one of our favorites yet! Are you thinking about how you can gain more exposure and recognition? Submit your imagery for consideration for inclusion in August's Self Portrait issue. Submissions close August 2nd! NAPCP members and non-members are welcome to submit.
Inspired is FREE for members (check your email!), as an exclusive member benefit. If you want to access Inspired for free, make sure ya join us!
You can also purchase your digital or printed copy, here!
Were you featured this month? Send your family and friends the magazine so everyone can see!
Don't forget to tag #NAPCPInspiredMag on social media so we can share in your joy and celebrate this month's featured artists! We can't wait to see your posts!