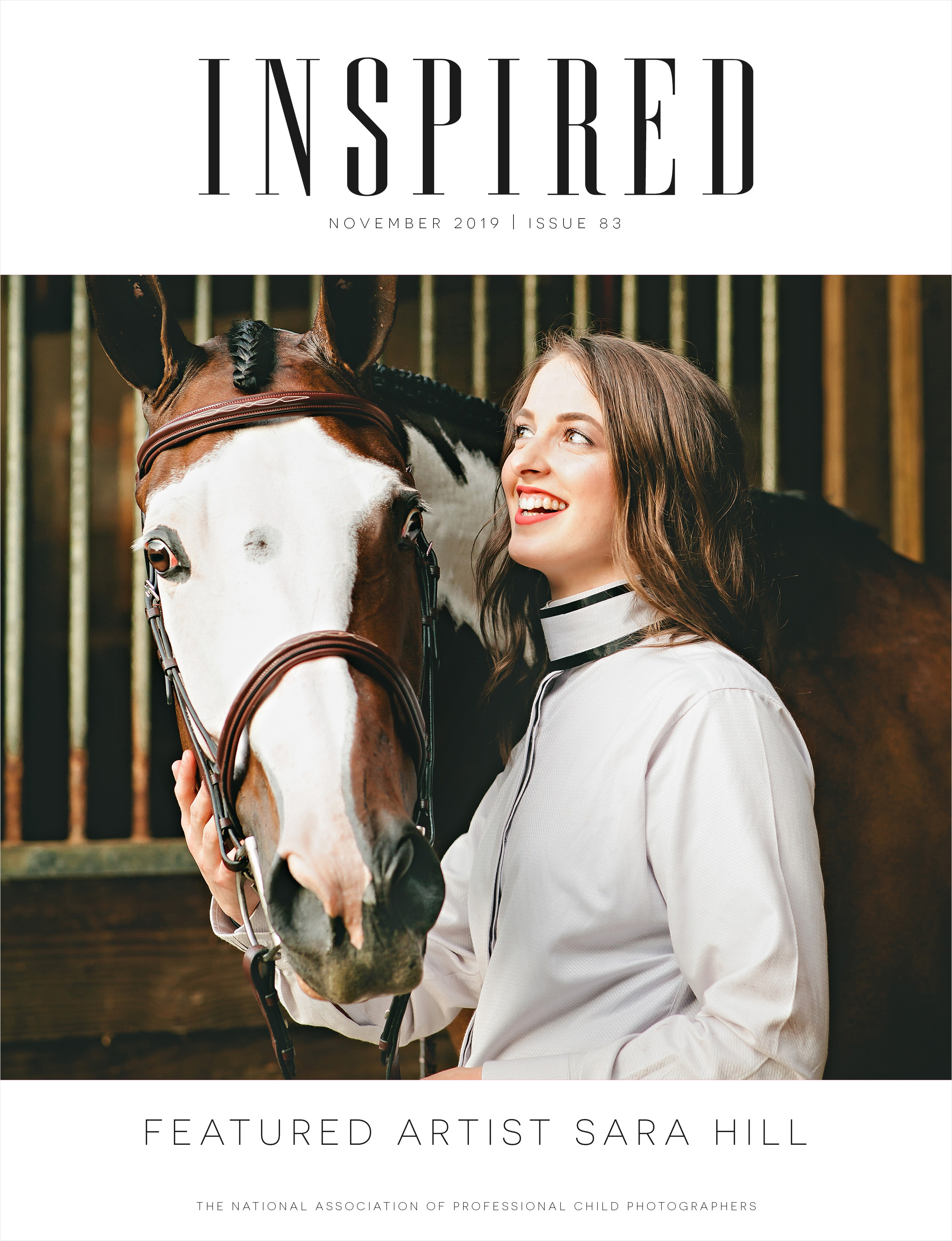 12 Nov

November 2019 Inspired Magazine: Featuring Sara Hill!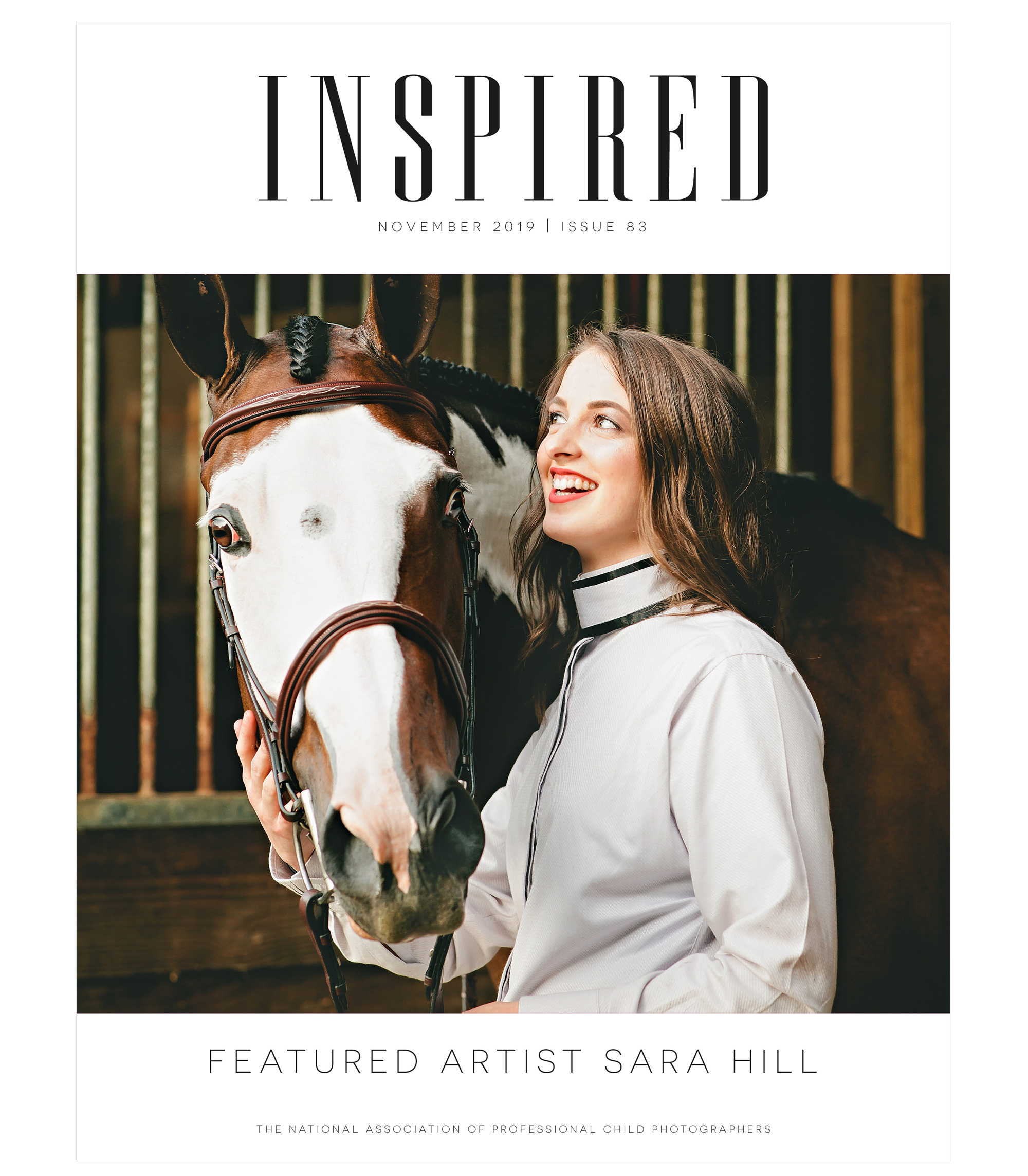 The November 2019 Inspired Magazine is HERE!
Our November 2019 Inspired featured photographer is Sara Hill of Sara Hill Photography! Sara focuses on senior equine photography. Her images are filled with the singular, deep connections of her clients and their horses. We can't help but feel in awe of Sara's work, and the sense of magic it exudes. Sara is a warm, strong voice uplifting the senior portrait photography industry. She encourages her fellow photographers to follow their heart and their passion. We are absolutely elated to share Sara Hill and her work with you.
Also featured this month is Megan Drane who has become practically synonymous with senior portrait photography! We can hardly contain our enthusiasm over her fun-filled and technically masterful senior composite images. She even shares a behind-the-scenes look at one of her composites in this issue.
Last (but certainly not least!), are the featured senior portrait images and photographers selected for this Senior themed issue! Did you submit? Check out the feature to see if your image was published!
Inspired is FREE for members (check your email!), as an exclusive member benefit. If you want to access Inspired for free, make sure ya join us!
You can also purchase your digital or printed copy of the November 2019 Inspired Magazine, here!
Were you featured this month? Send your family and friends the magazine so everyone can see!
Don't forget to tag #NAPCPInspiredMag on social media so we can share in your joy and celebrate this month's featured artists! We can't wait to see your posts!
Happy reading!