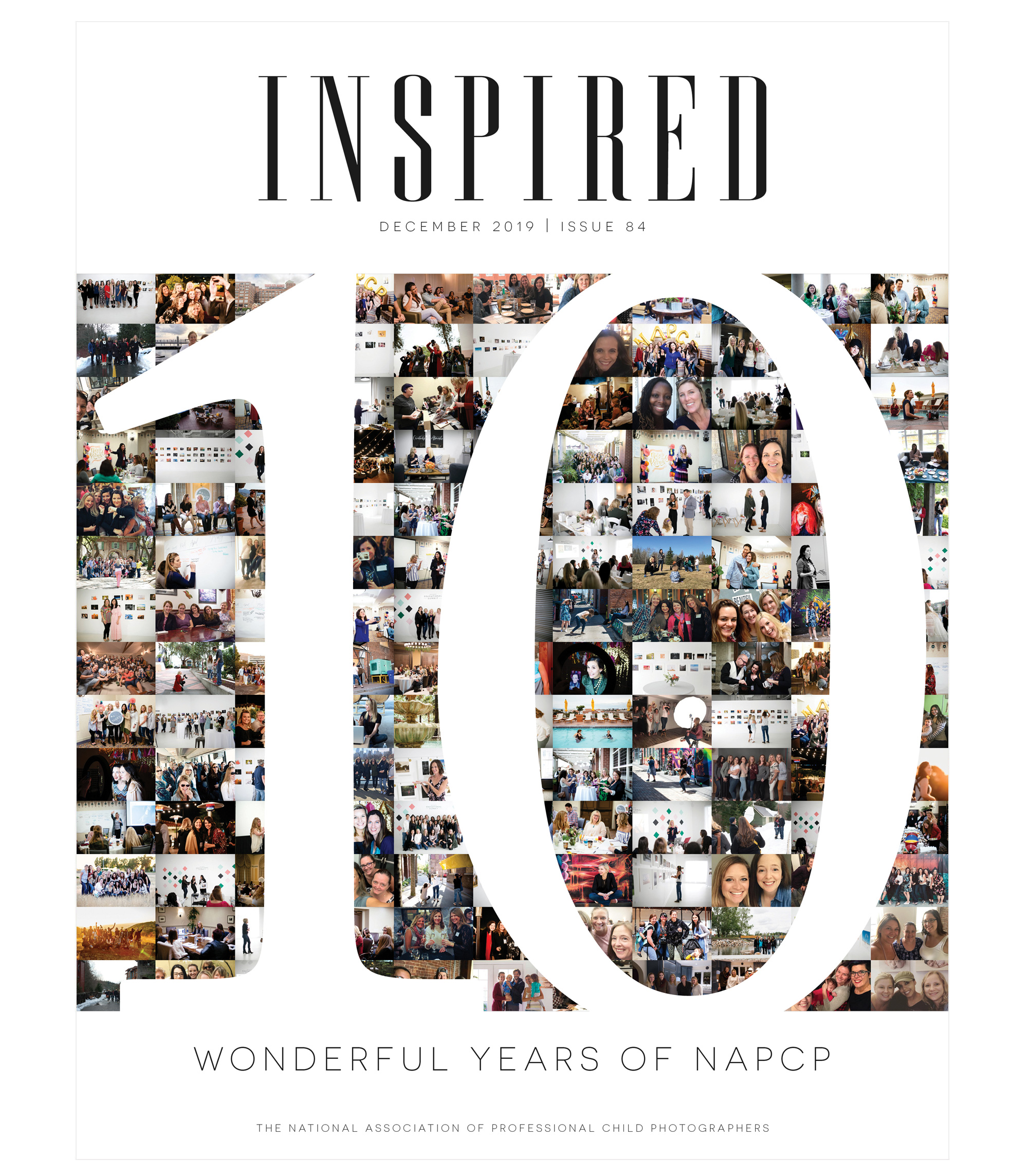 20 Dec

December 2019 Inspired Magazine: 10 Wonderful Years of NAPCP!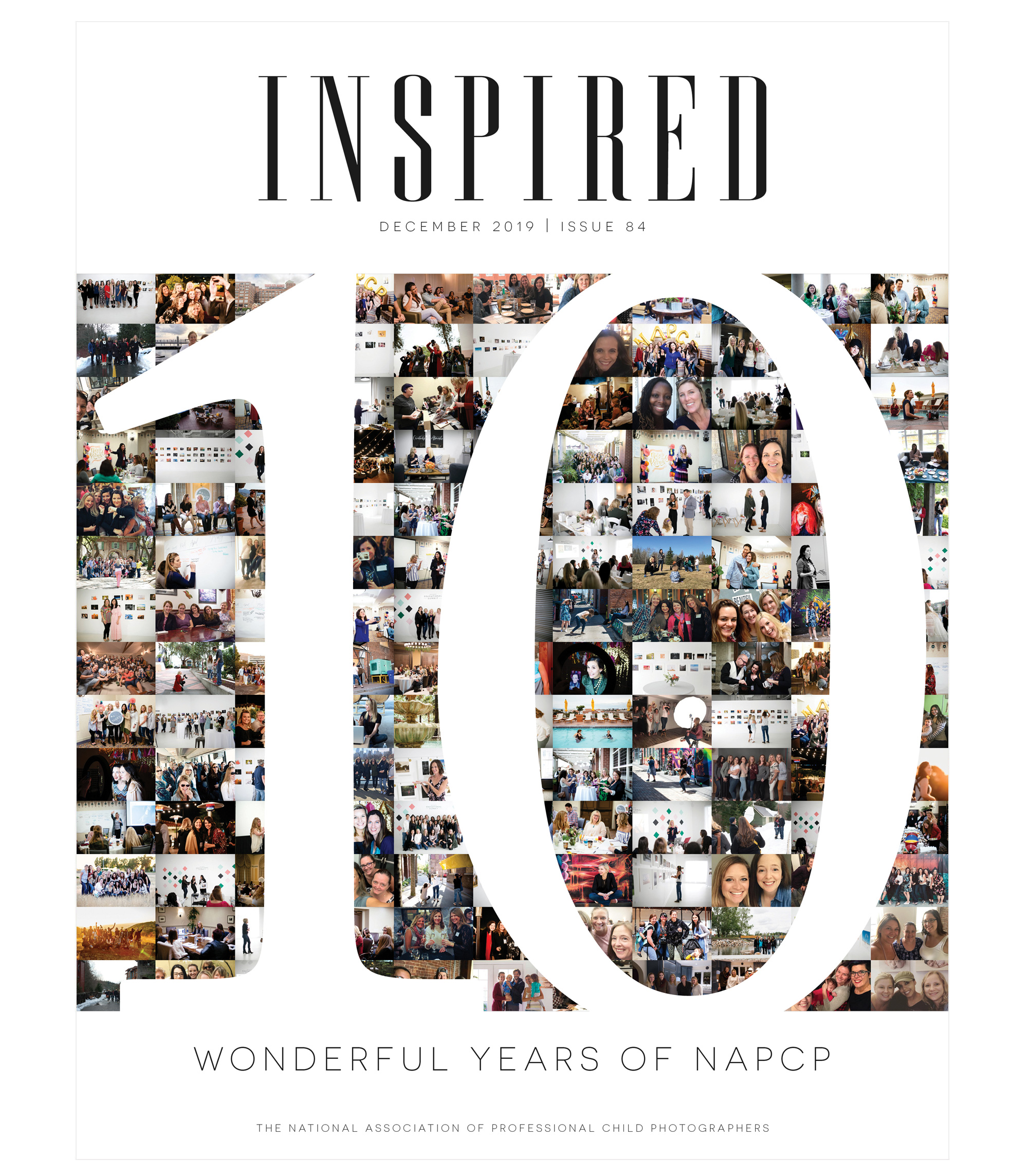 It's here! It's here! We are SO excited to celebrate NAPCP's 10 year anniversary with this beautiful issue of Inspired Magazine!
The child and family photography industry is always changing, and that's a beautiful thing. In general, artists build their own communities, typically out of the people who immediately surround them. But artists crave a platform through which to share, too. They crave connection.
This 10-year anniversary issue is devoted to those connections. Not only the obvious connections like to clients or vendors, but the connections that can only be developed through a community as amazing as NAPCP. Ten years ago, Alice and Kyu Park founded this association with a mission. They wanted to preserve professional child and family photography as an art and encourage what was new and developing. "We wanted to be the voice of professional child and family photography, to capture what this industry is about," they said. Now, we carry on this mission, striving to capture the profession's voice through stories, resources, competitions, and always through connections. NAPCP members, those who have been here from the beginning and those who are new, share not only their businesses but their lives with one another, shoulder to shoulder, cultivating community.
As every member knows, community is a necessity. In creative industries, it's sometimes impossible to see the forest for the trees. And even those blessed with an especially strong sense of purpose and business sense are bombarded with new reasons to doubt themselves every time they open a device. Together, though – really, together – our minds and hearts are opened.
In the pages of this special issue, we take a look at where NAPCP was, and where we are headed, with gratitude. We hope you read the words of our longtime members, our team, and past Photographers of the Year and that it leaves you inspired and ready to take on whatever whatever life throws at you next.
Inspired is FREE for members (check your email!), as an exclusive member benefit. If you want to access Inspired for free, make sure ya join us!
You can also purchase your digital or printed copy of the December 2019 10 Year Anniversary issue of Inspired Magazine, here!
Were you featured this month? Send your family and friends the magazine so everyone can see!
Don't forget to tag #10YearsofNAPCP on social media so we can celebrate this amazing milestone together and show Alice and Kyu how grateful we are for the community they've created. We can't wait to see your posts!