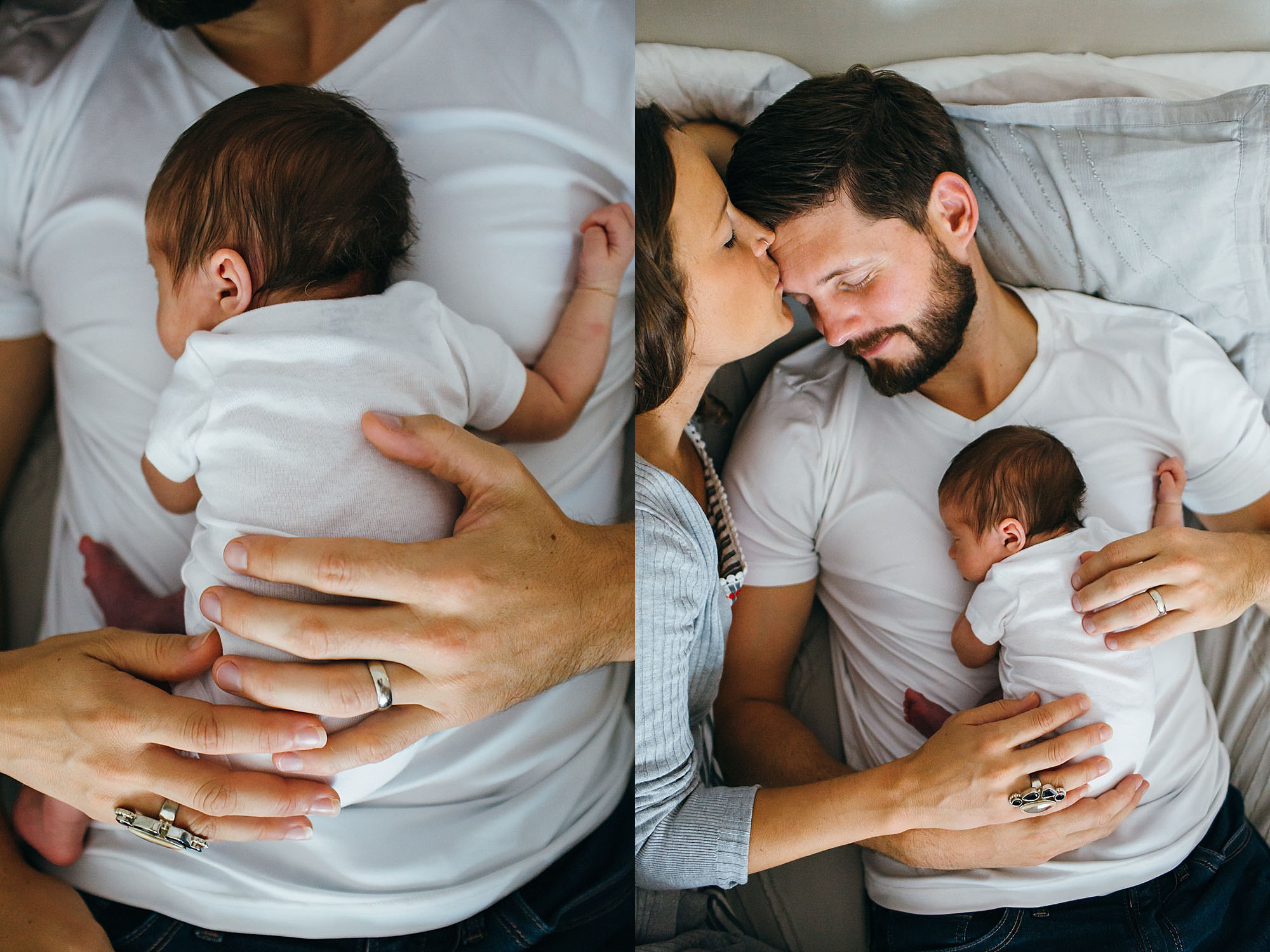 03 Feb

Newborn Lifestyle Photography – Reexamining the Master Bedroom

by Beth Ann Fricker, of BAF Photography

In newborn lifestyle photography, it is common to see photographs in a bedroom on a bed. It is a natural place for photographs since so many new families spend a great deal of time in the bedroom after baby is born. Images taken here create a feeling of intimacy. Frequently though, the bed is used in place of a couch where everyone is sitting up and smiling. With a few modifications, you can obtain alternative newborn lifestyle photography poses that lend themselves to intimate portraits of families with their babies in this setting.

Have everyone lay down.
It is a bed, so it makes sense for everyone to lay on the bed and get in close. Have a parent or sibling turn on his or her side and face the baby or children.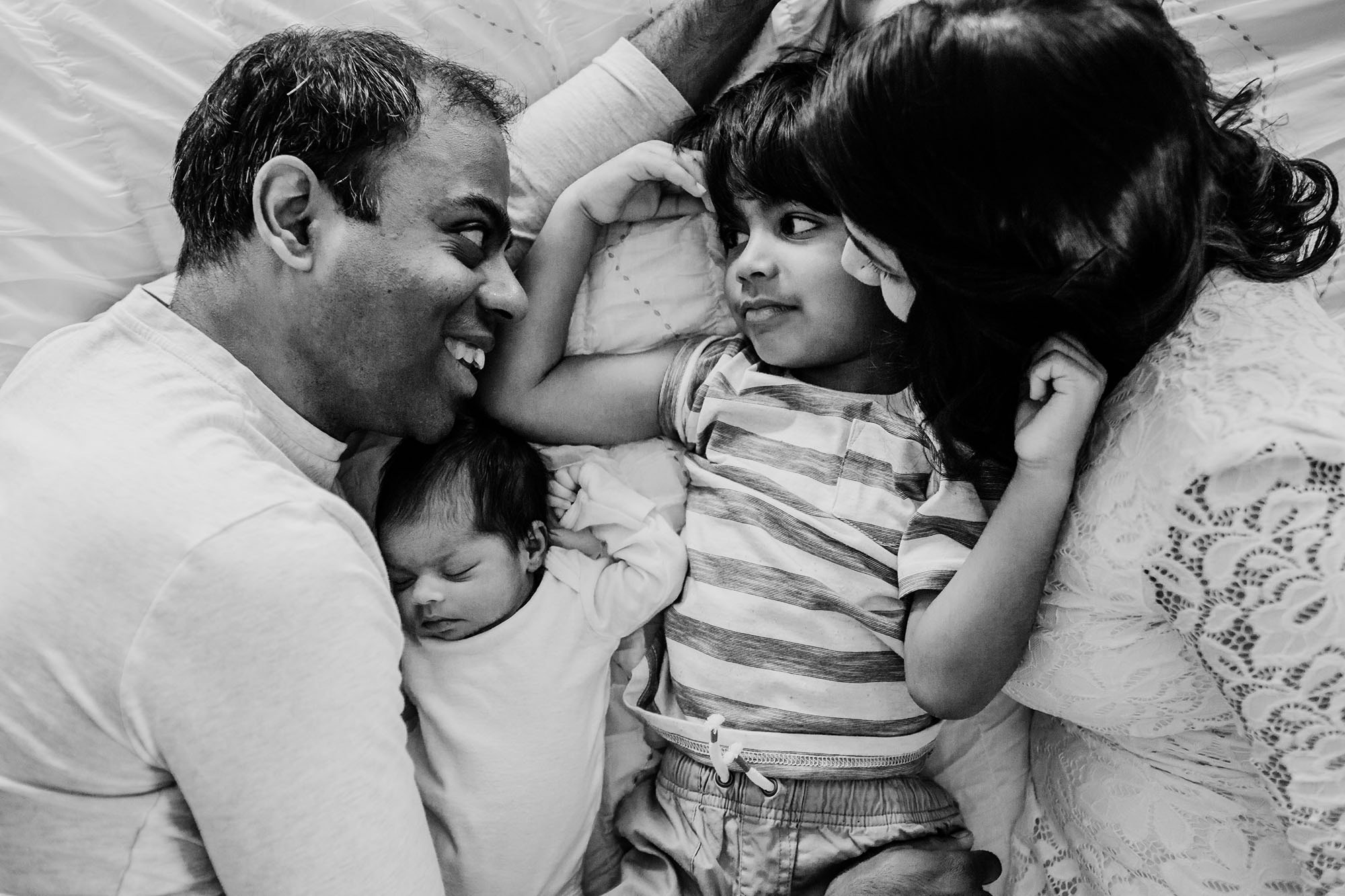 Alternatively, I find many parents rest the newborn on their chest and this can be an intimate, and natural moment to capture.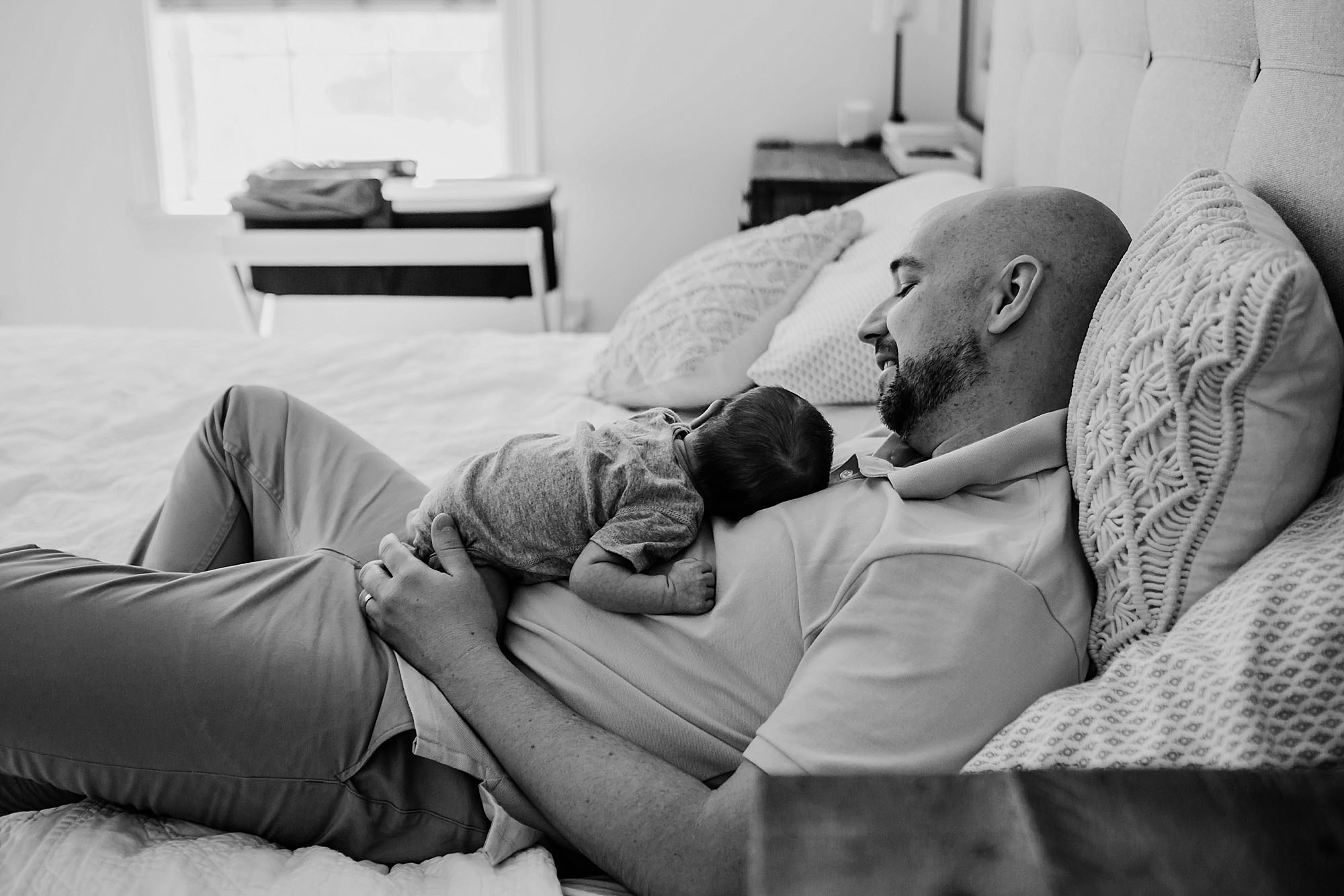 Sit on or near the edge of the bed.
Instead of sitting near the headboard, have the family sit on the edge of the bed. Often, this is a more comfortable position for parents, and you can pose the parents in a variety of ways.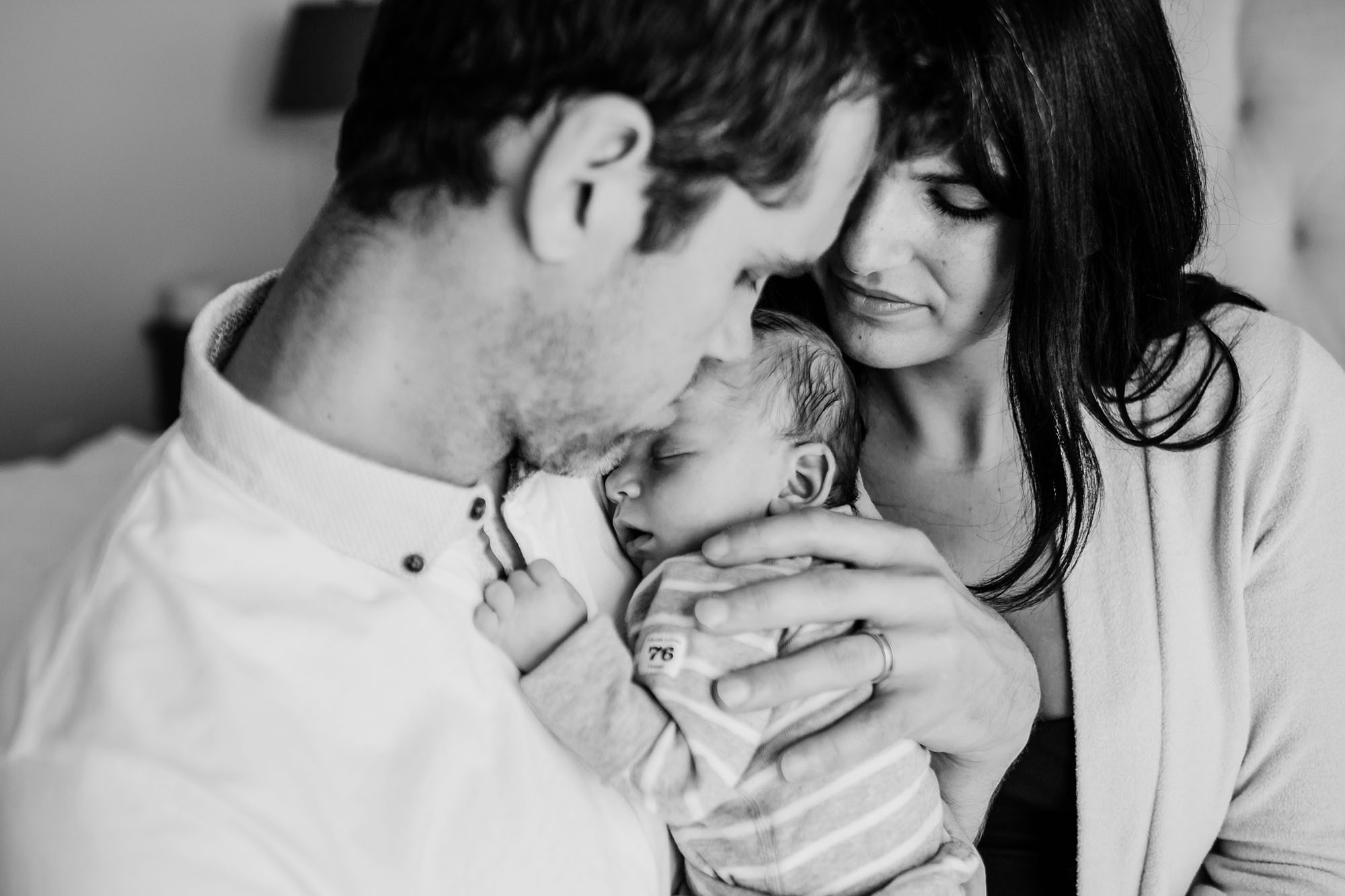 Vary your perspective.
One of my favorite perspectives when shooting on the bed is from above. It is important to do this safely: watch out for what is above you (i.e., ceiling fan) and secure your camera (i.e., not dangling).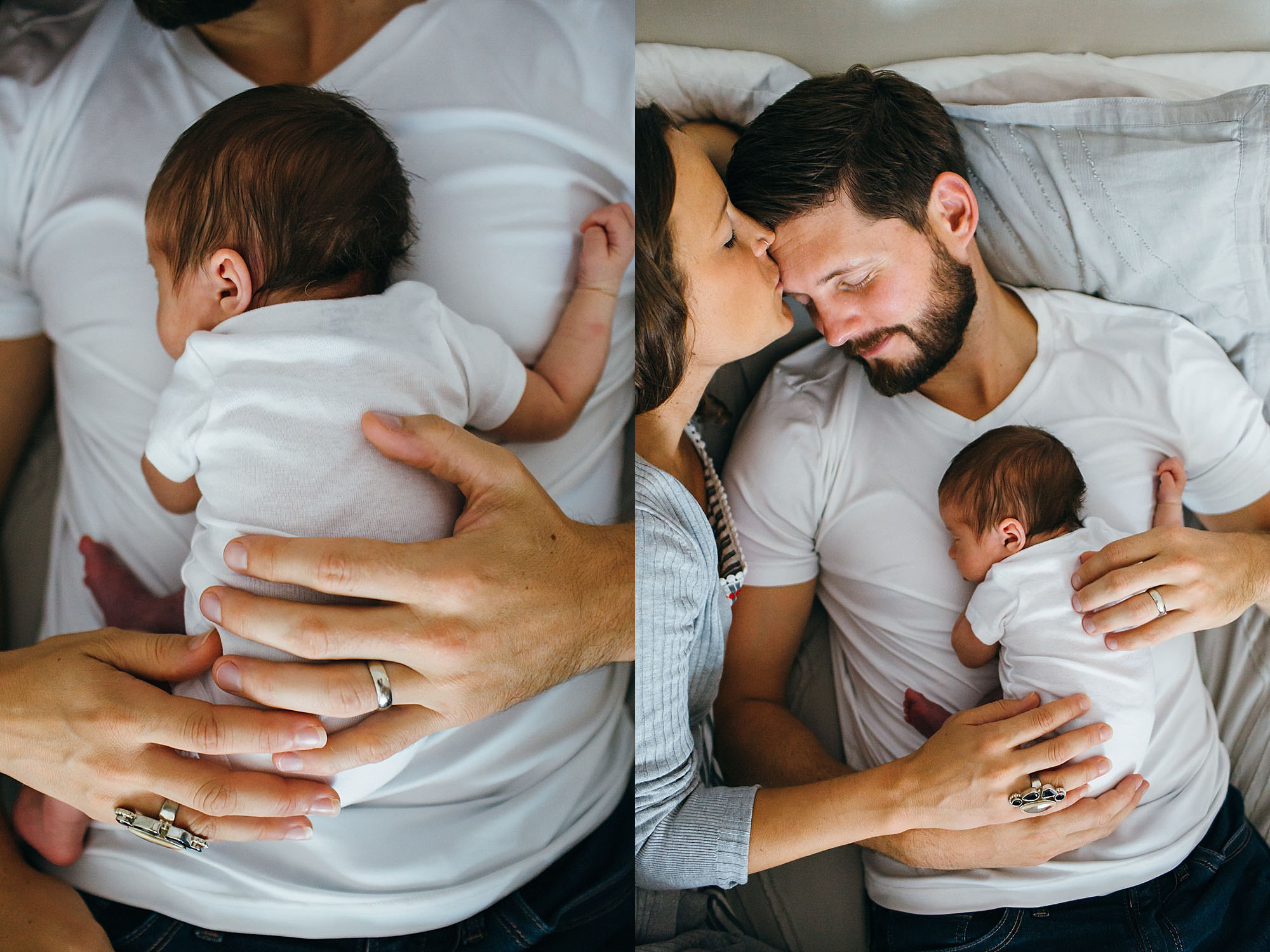 Playful Portraits
Many new parents are playful with their babies – they may sing, read stories, lean over and make silly faces. It is the perfect way to capture these moments of connection between the parent and newborn.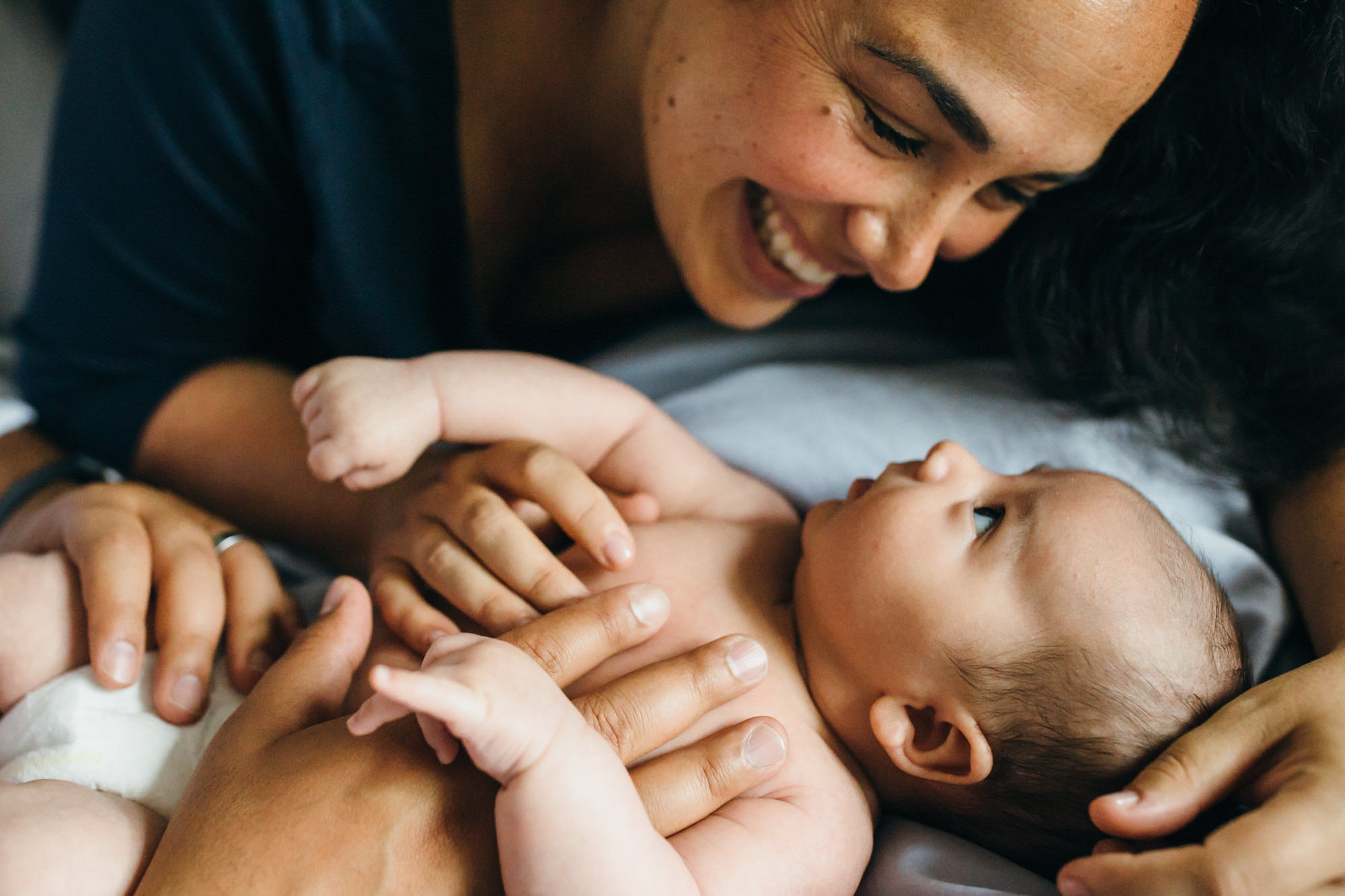 Portraits of the Baby
Since my photography is focused on lifestyle imagery, I do not bring props with me; however, I find that bed is the perfect spot for photographs of the baby by him or herself. The bed is usually at a good height, and a window is almost always close by for those natural light photos. This is a great spot to get a photograph of the baby stretching or moving.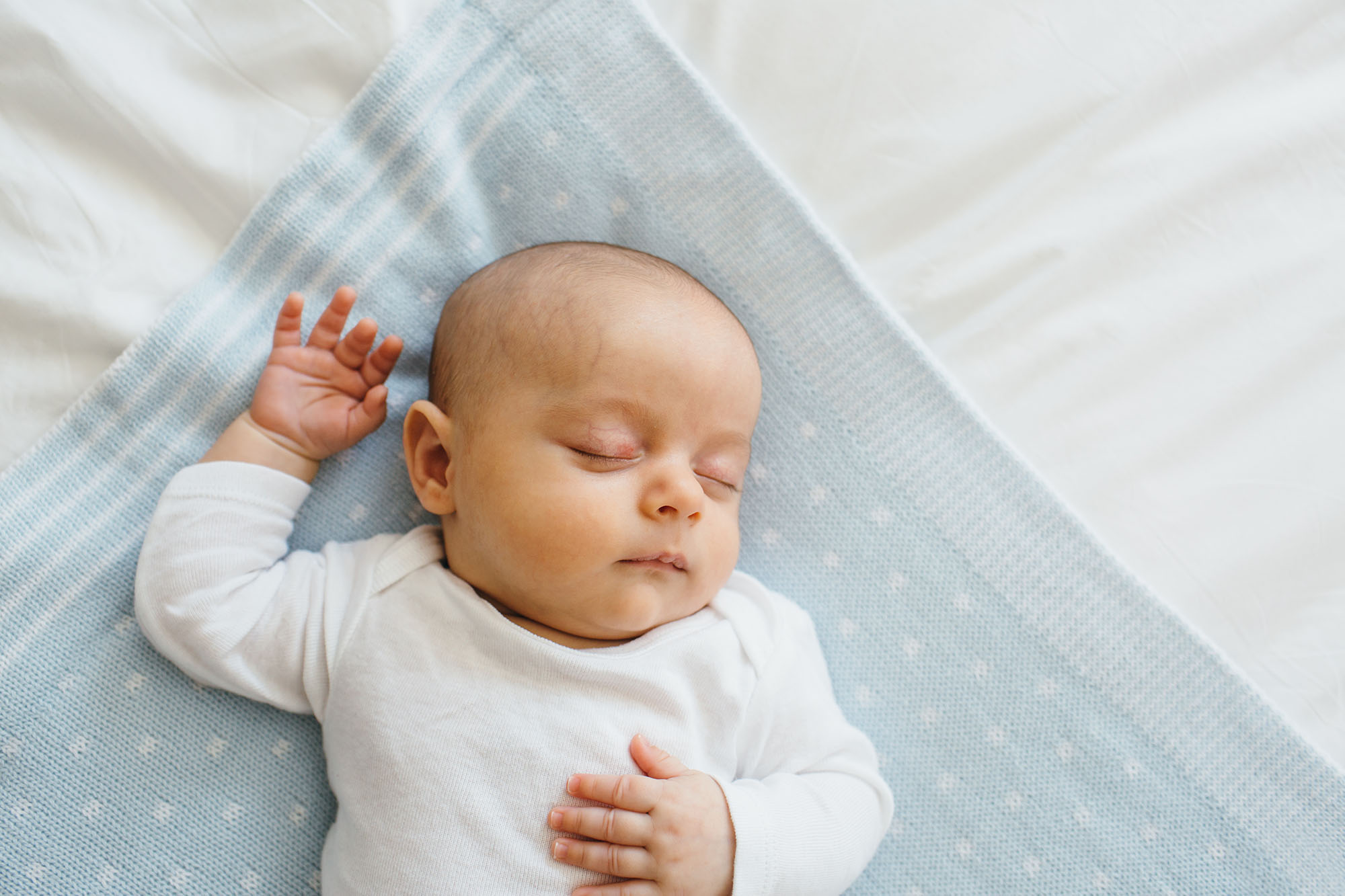 Siblings
Every parent wants a photograph of their children together. Photographing two or three children on the bed works really well, especially with younger children that need more space to move around.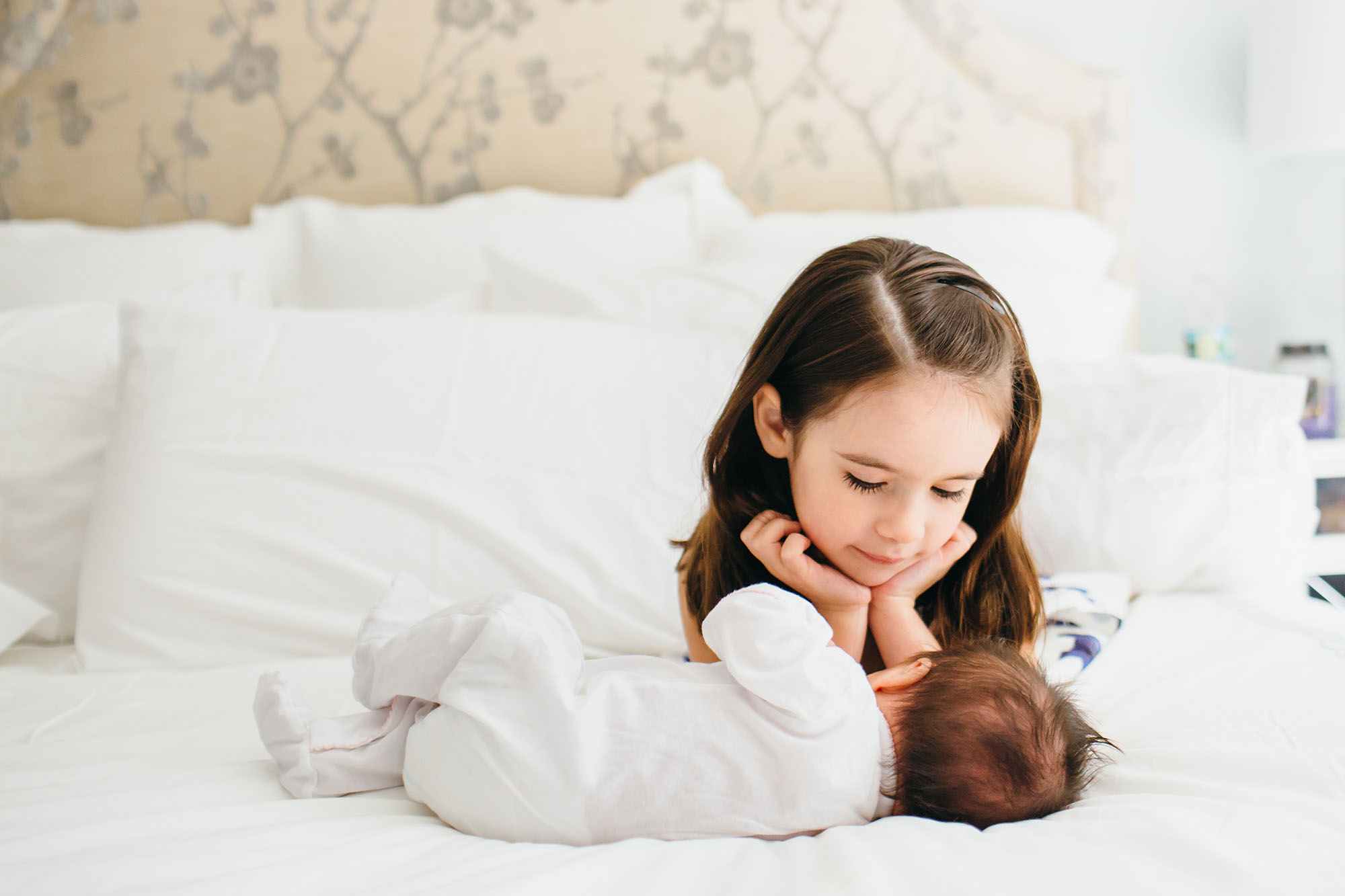 Documentary Images
Swaddling and changing a baby's outfit are two activities that frequently take place on the bed. Capturing these fleeting moments is special and can supplement the other images you are taking at the session.