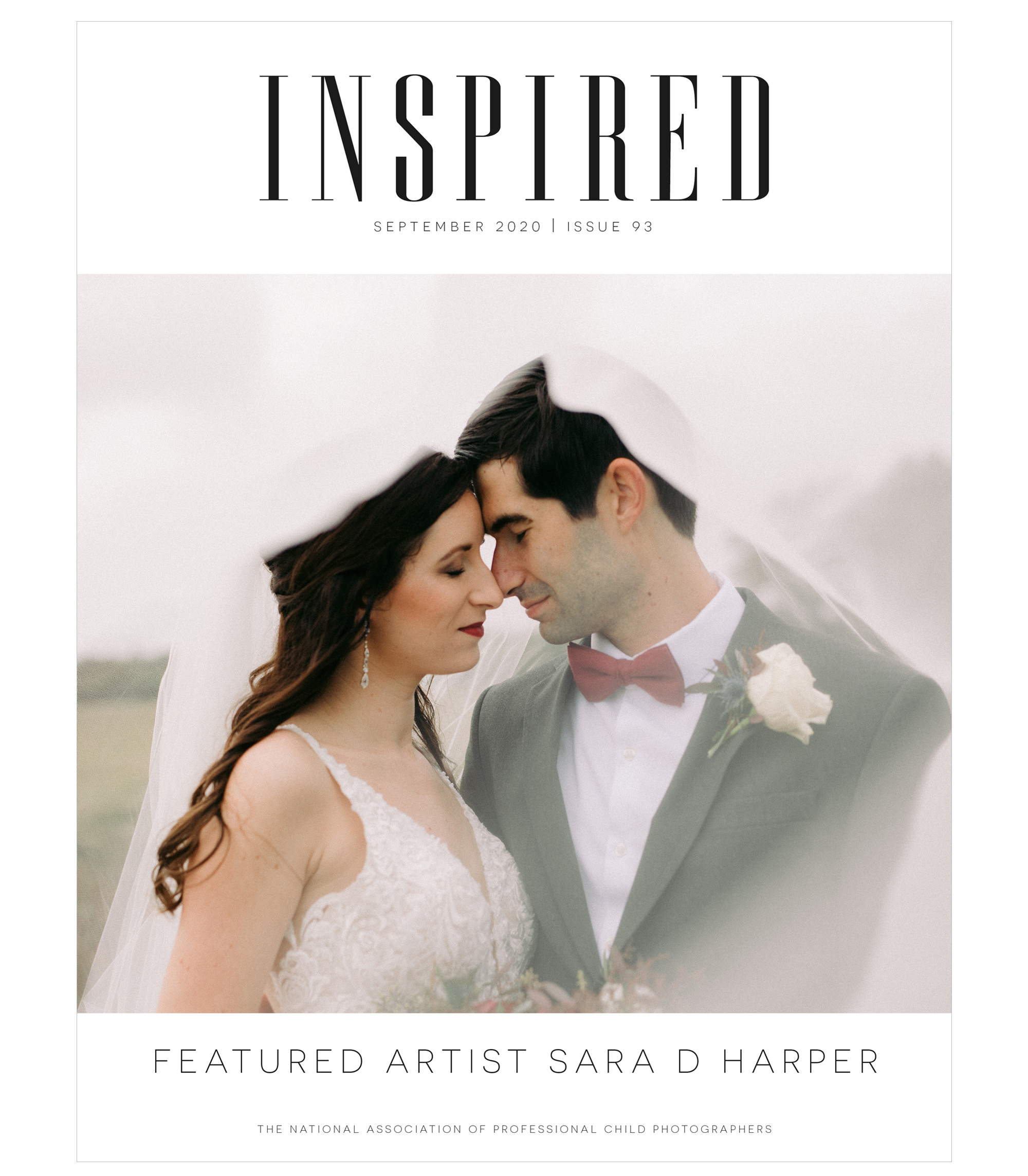 21 Sep

September 2020 Inspired Magazine: Featuring Sara D Harper!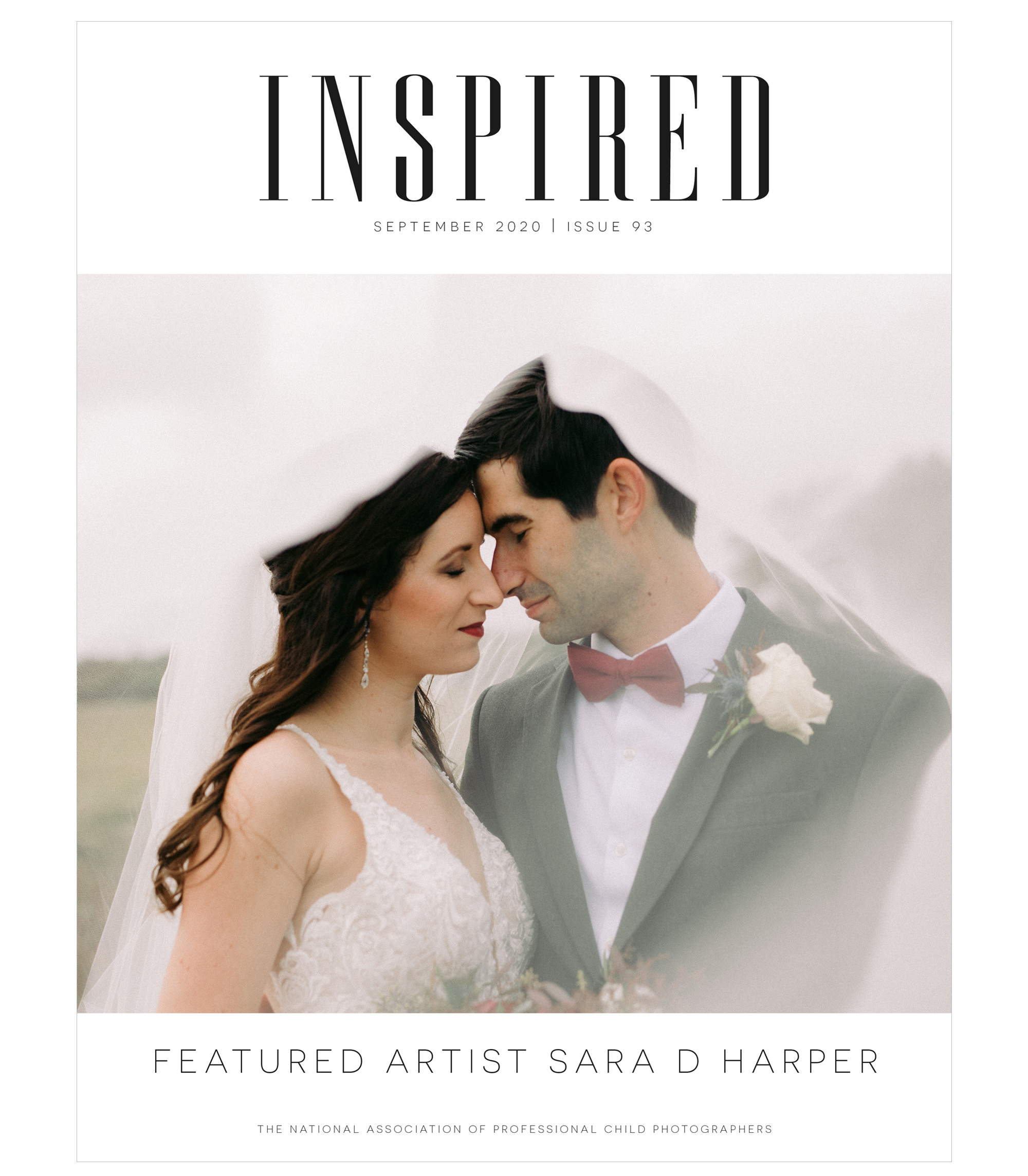 The September issue of Inspired is HERE!
How did Summer come and go so quickly? We are already counting down the days until Christmas (or 2021 at that!).
Welcome to the September issue of Inspired. In this issue, we're proud to feature Atlantan Sara D Harper. With her classic and timeless style both in studio and on location, Sara promises her clients imagery that they will not only love today, but generations to follow. Be sure to read her interview as she chats with us about her journey both as a wedding and portrait photographer.
NAPCP Member Danielle Aube also chats with us about different specializations and session types. As a recent recipient of our Master Certification in the child photography category, Danielle shares how she finds magic in strategically creating unique experiences for her clients.
We just wrapped up our first publicly voted NAPCP image competition, Unity. Congratulations to our Top 100 artists for their recognition. Be sure to congratulate all of the winners and Top 100 contenders for their unique perspective and exemplary talent in this competition. We couldn't be more humbled to showcase them.
As we all gear up for a busy fall season, we want to remind all of our members to participate and apply for our inaugural Master Photographer Certification in the newborn category. This particular category requires two specific steps before qualifying for Master Certification. Make sure to login to your NAPCP account or check the member community for more details!
Continue through these pages as we showcase select images from our "Framing" theme. Inspiring!
Whether you were able to join one of our September Gatherings with NAPCP Ambassadors around the globe or you're hopping on Facebook to say hi or ask a burning question in the NAPCP Member Community, we hope you're staying connected with us in the many ways we're able. We still have a lot of goodness in store this 2020.
Were you featured this month? Send your family and friends the magazine so everyone can see!
Inspired is FREE for members (check your email!), as an exclusive member benefit. If you want to access Inspired for free, make sure ya join us!
You can also purchase your digital or printed copy of Inspired Magazine, here!
Don't forget to tag #NAPCPInspiredMag on social media. We can celebrate your feature together. The NAPCP team can't wait to see your posts!