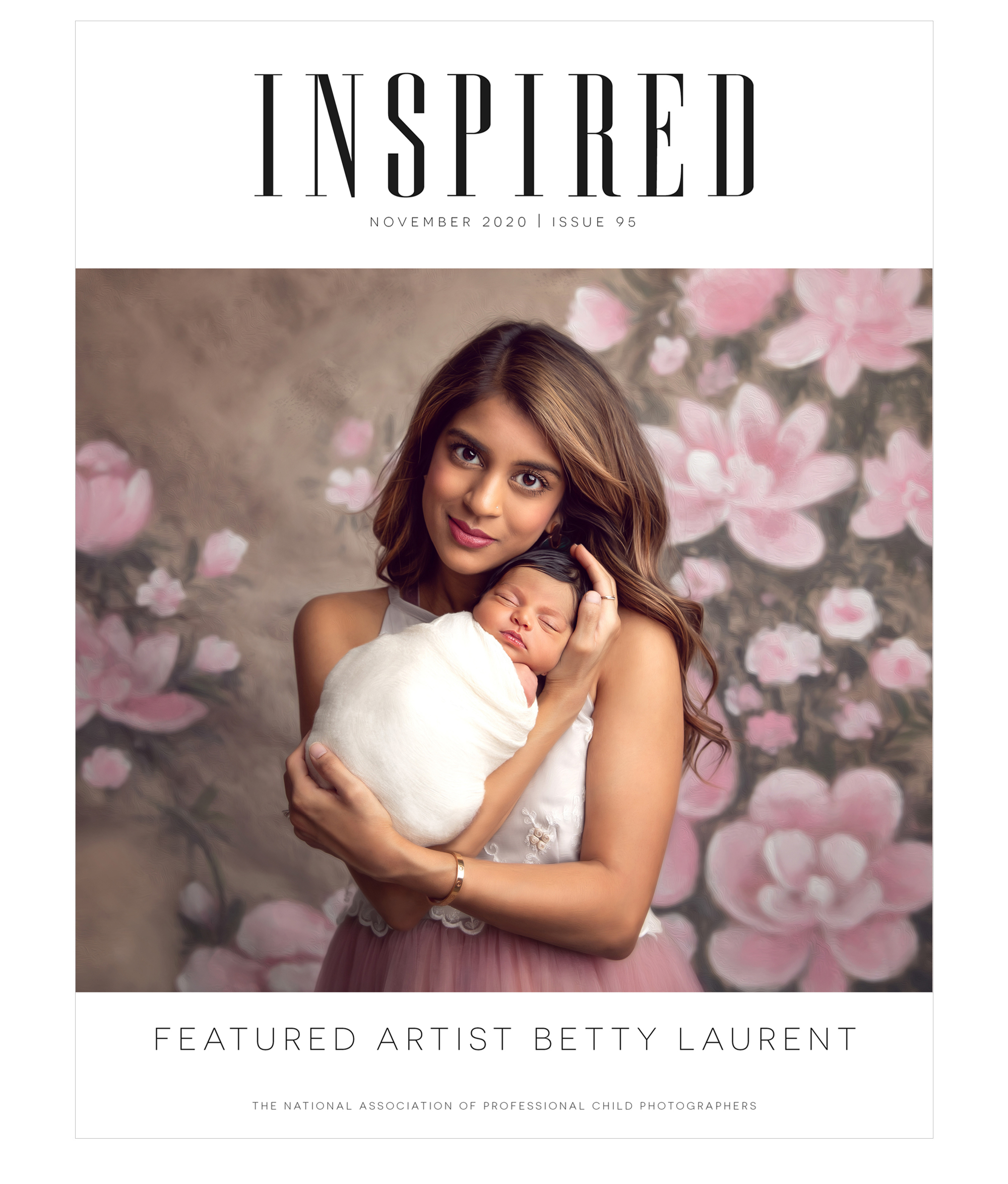 17 Nov

November 2020 Inspired Magazine: Featuring Betty Laurent!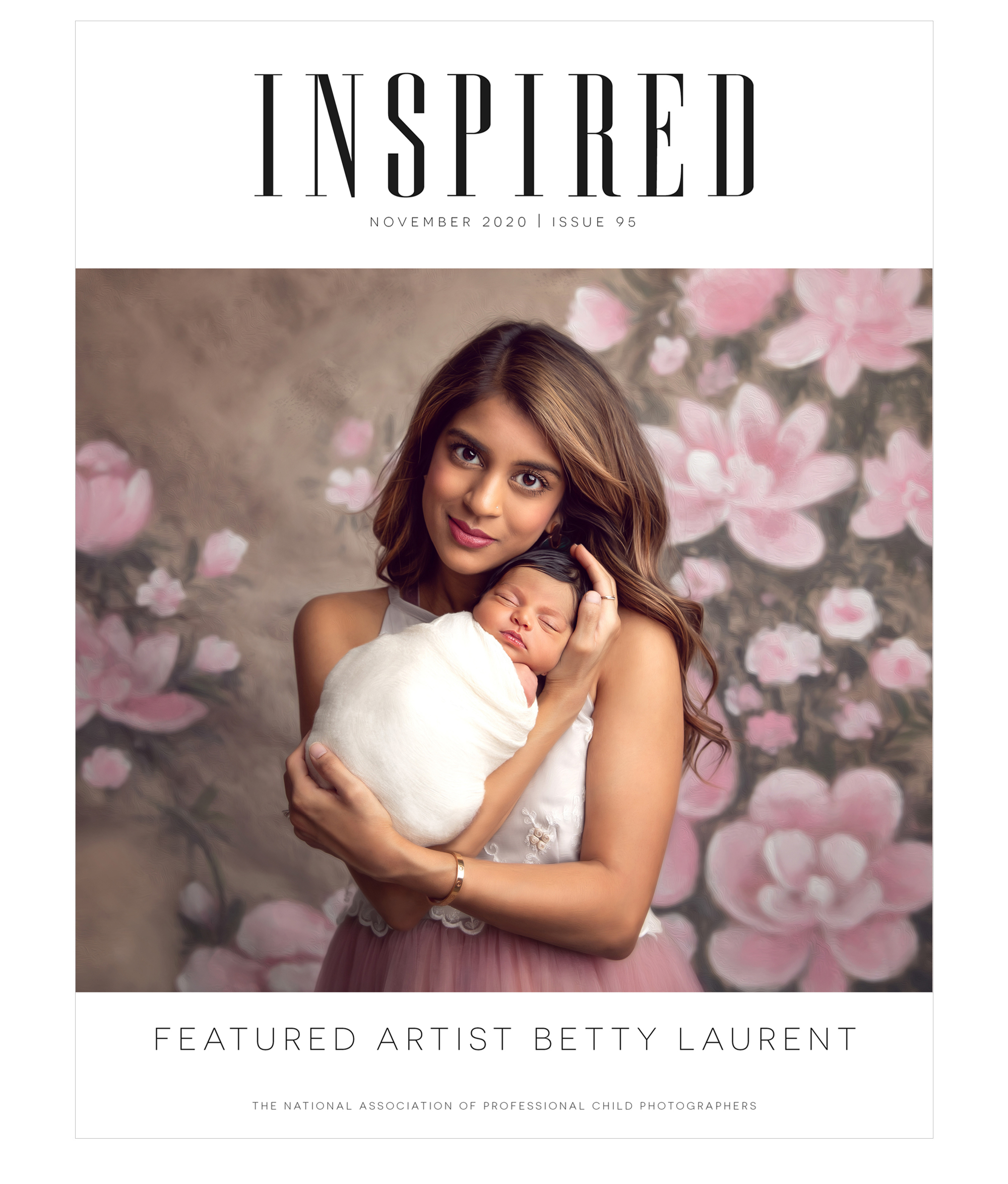 The November issue of Inspired is HERE!
Hi friends! We wish you health and happiness all year long, but especially now as we usher in the season of gratitude. We're grateful for each and every one of you – and we hope you stay warm and safe as we navigate this holiday season.
To start, we want to congratulate our November 2020 Inspired featured photographer Betty Laurent of Betty Laurent Photography! This year alone, Betty has received four Master Certifications. She was a Top 100 Artist in the Unity Competition and has previously won two merits in our Digital Image competitions. We are obsessed with her beautiful maternity and newborn work — be sure to check out the rest on her amazing Instagram feed. We are in awe of her talent and her gorgeous approach to the wonder of pregnancy.
Don't miss Master Photographer in the Newborn category — Julia Christina Dewolf. Her feature article and brilliant tips for on-location maternity photography is in this issue!
We've been pouring over this month's featured images for our "Monochrome" theme. Submissions for our December "Contrasting Color" theme are now open. Click here to submit your images before December 1st for consideration.
Heads up – NAPCP will soon feature six Master Photography categories instead of five. New to 2021, we've added a Baby Category to the lineup. The Child category opens in January, and we can't wait to see your submissions. We also want to congratulate all of our Newborn Master Photographers. Not only did they pass a portfolio review, but they also passed the Newborn Certification course. Kudos to each of you on this well-deserved recognition.
Finally – we are pleased to share that NAPCP Gatherings will take place December 6-12. The gatherings are hosted by NAPCP Ambassadors in different cities across the globe, and the list of opportunities will be posted to our website soon, so please check back for the latest scoop!
Were you featured this month? Send your family and friends the magazine so everyone can see!
Inspired is FREE for members (check your email!), as an exclusive member benefit. If you want to access Inspired for free, make sure ya join us!
You can also purchase your digital or printed copy of Inspired Magazine, here!
Don't forget to tag #NAPCPInspiredMag on social media. We can celebrate your feature together. The NAPCP team can't wait to see your posts!