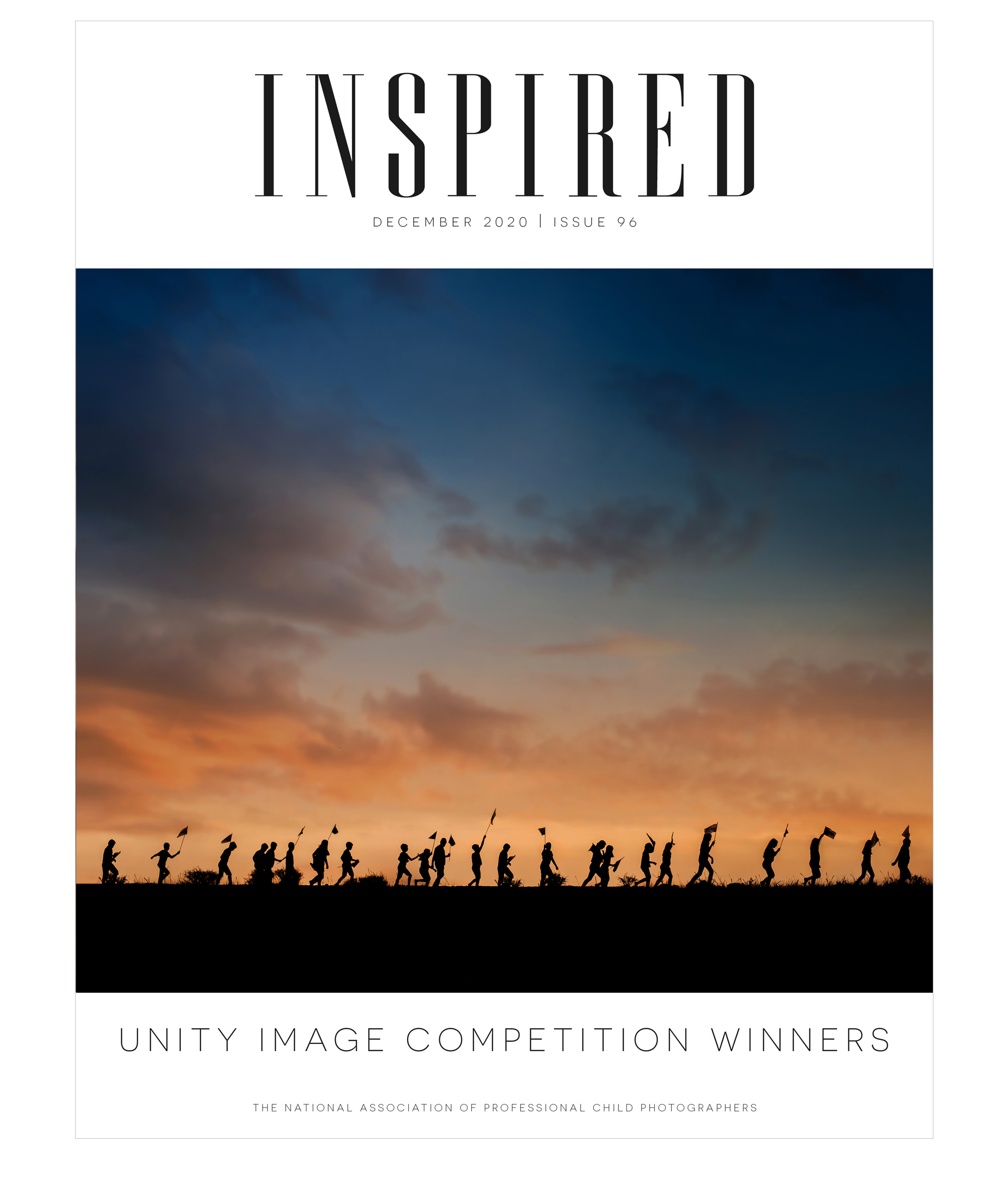 22 Dec

December 2020 Inspired Magazine: Featuring Unity Image Competition Winners!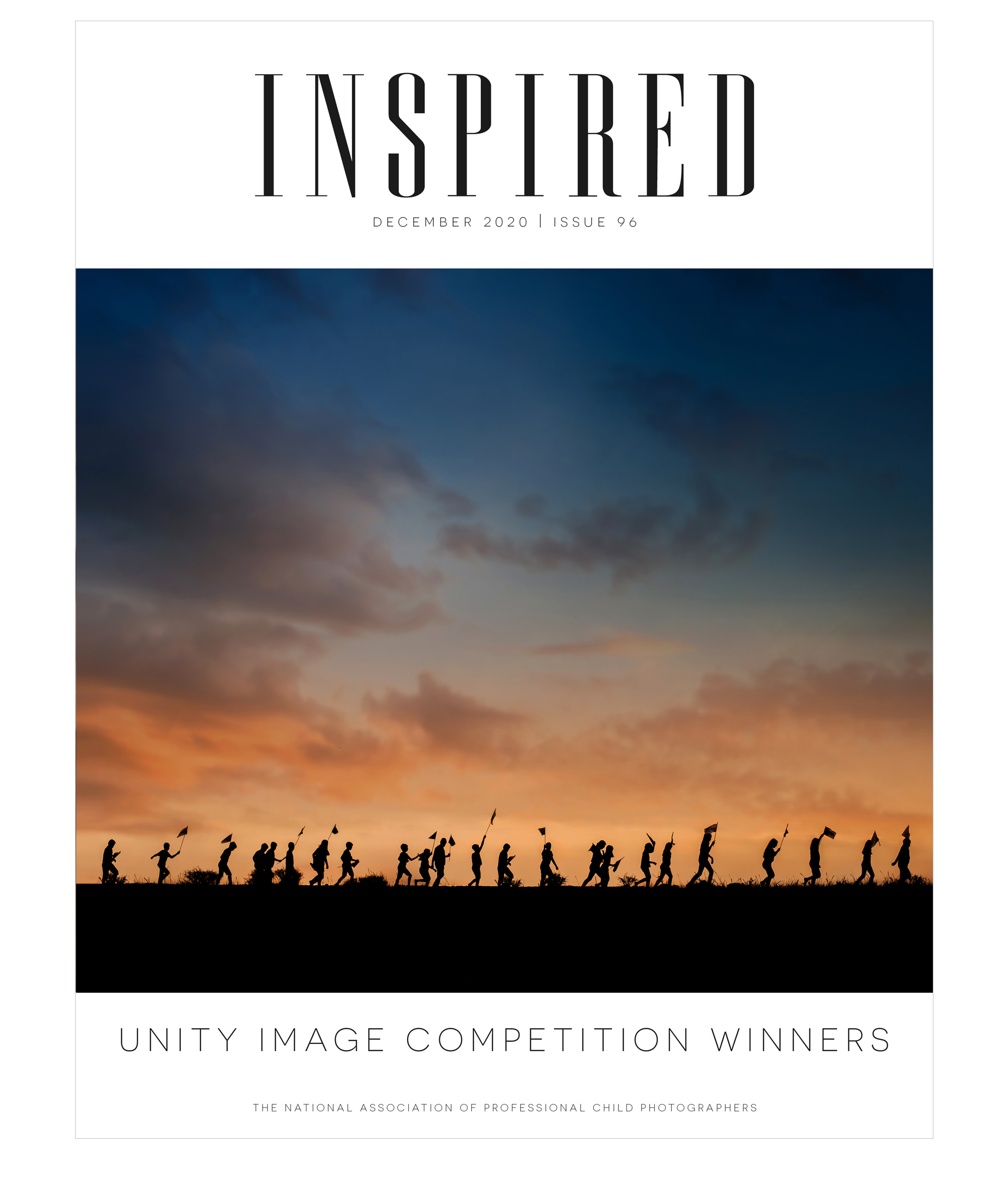 The December issue of Inspired is HERE!
We hope this month's issue finds you happy, healthy and in a state of appreciation for life as we reflect on this whirlwind of a year. As we close out the last month of 2020, we are so thankful to have each and every one of you as members of our NAPCP family. Through facing challenges head-on, pivoting and then wandering through more of the unknown, we've made it through together. Best wishes to everyone for a safe, warm and joyful holiday season — and a new year filled with blessings.
Congratulations are in order for the winners of NAPCP's first-ever public voting competition: Unity. NAPCP's Unity Image Competition brought together professional photographers from across the globe for well-deserved features in our online gallery, medallions, priority listing in our directory, and Photographer of the Year points, along with professional recognition and press. Additionally, placing winners and Images of Merit have special features in this issue… read along and marvel at the beauty of their immense talents.
There's something extra satisfying about creating beautiful images and having them proudly showcased in homes! Don't miss out on Carolyn Ann Ryan of Carolyn Ann Ryan Photography's Wall Displays feature. She shares in-depth information on the tips & tricks of layouts and how she chooses the best options for her clients – right down to the best outfits and colors to wear based on the rooms in which the portraits will be displayed.
This month's featured artists submitted vibrant and eye-catching imagery for our "Contrasting Colors" theme. Submissions for January's "Perspective" theme are now open! Members and even non-members are encouraged to submit before January 1.
Because six Master Photography categories are so much better than five, NAPCP will add a Master Photography Certification in the Baby Category to the 2021 lineup. The first Master Photographer Certification category in the new year will be Child. Submissions are open January 25 – February 8. Log in to your NAPCP account or check the member community today for more information!
We send you off with an update that NAPCP Gatherings have been postponed to the week of January 18th – 24th, 2021. Please contact your local ambassador for information.
Merry Christmas and Happy Holidays to all!
Were you featured this month? Send your family and friends the magazine so everyone can see!
Inspired is FREE for members (check your email!), as an exclusive member benefit. If you want to access Inspired for free, make sure ya join us!
You can also purchase your digital or printed copy of Inspired Magazine, here!
Don't forget to tag #NAPCPInspiredMag on social media. We can celebrate your feature together. The NAPCP team can't wait to see your posts!