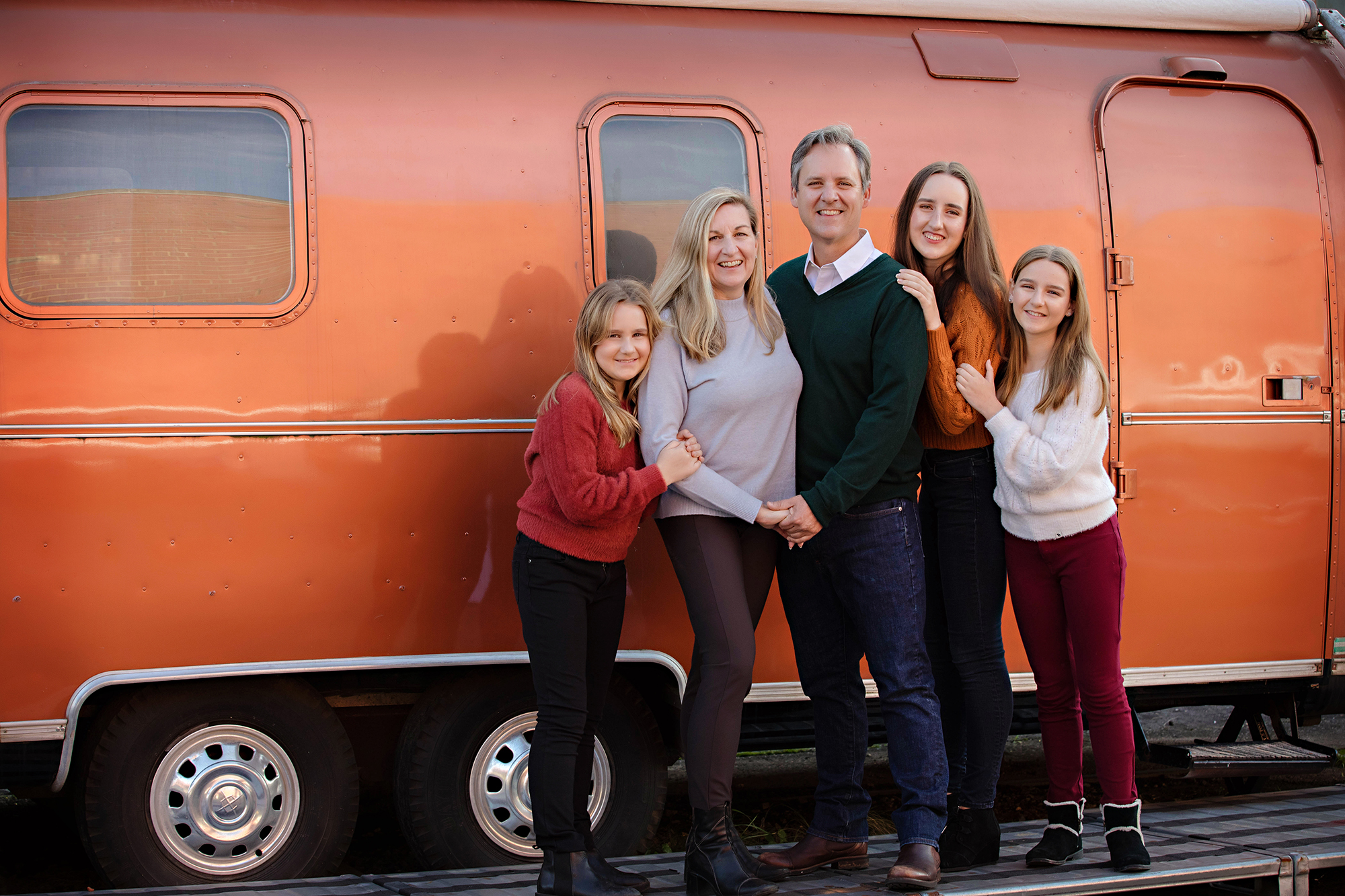 11 Jan

Urban Industrial Session Share by Carolyn Ann Ryan

The city of Charlotte has a location that has become extremely popular for portrait sessions – everything from high school seniors and high fashion to engagements and family sessions. This urban industrial mixed-use redevelopment was previously home to historic factories, including Ford Motor Company. Now, this hotspot for creativity and innovation houses restaurants, bars, retail shops, event spaces and so much more. Many local artists have been commissioned to paint murals around the site, and it is a vibrant spot that is just, honestly, cool. This location, Camp North End, was the inspiration for this portrait session.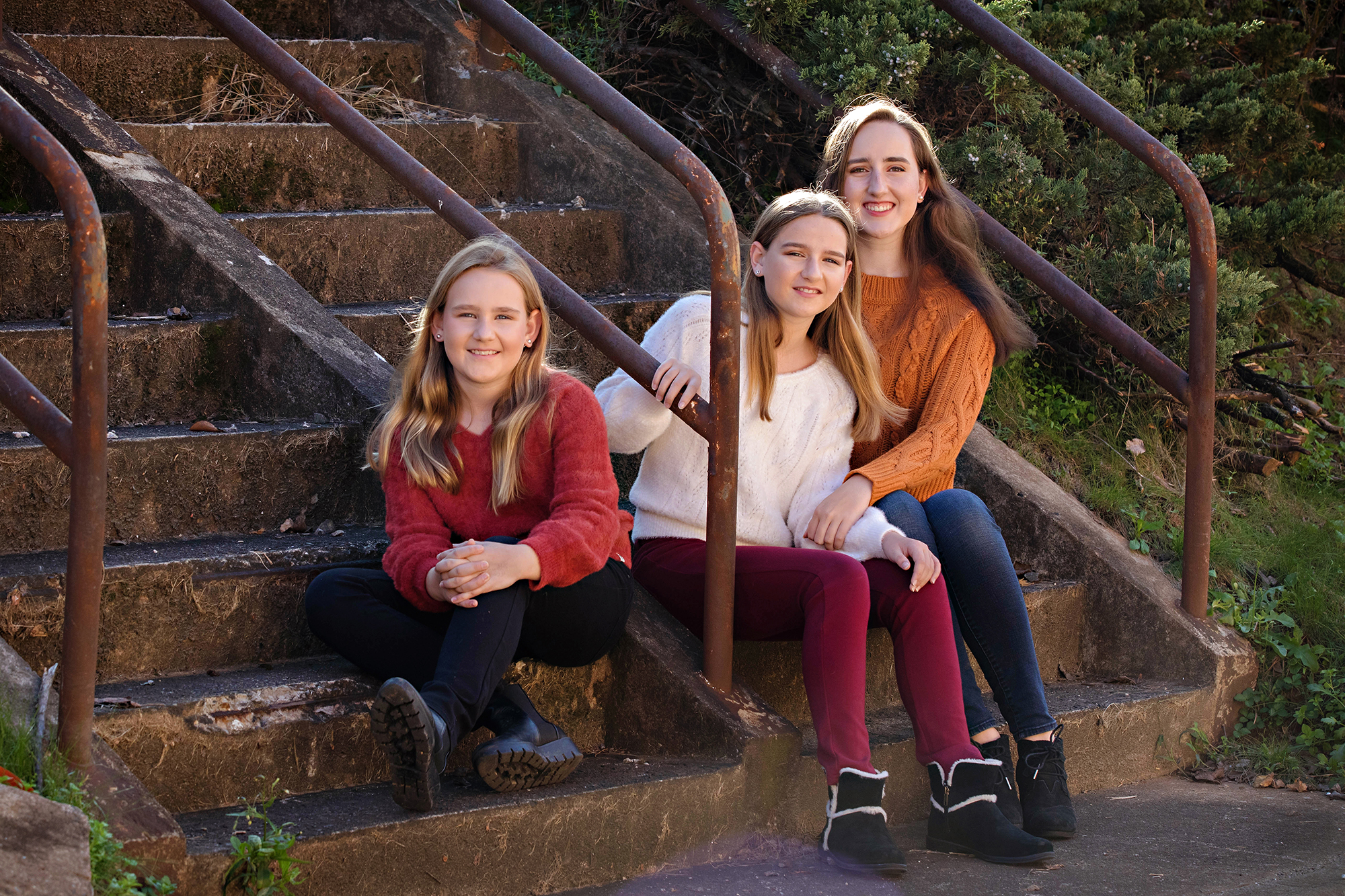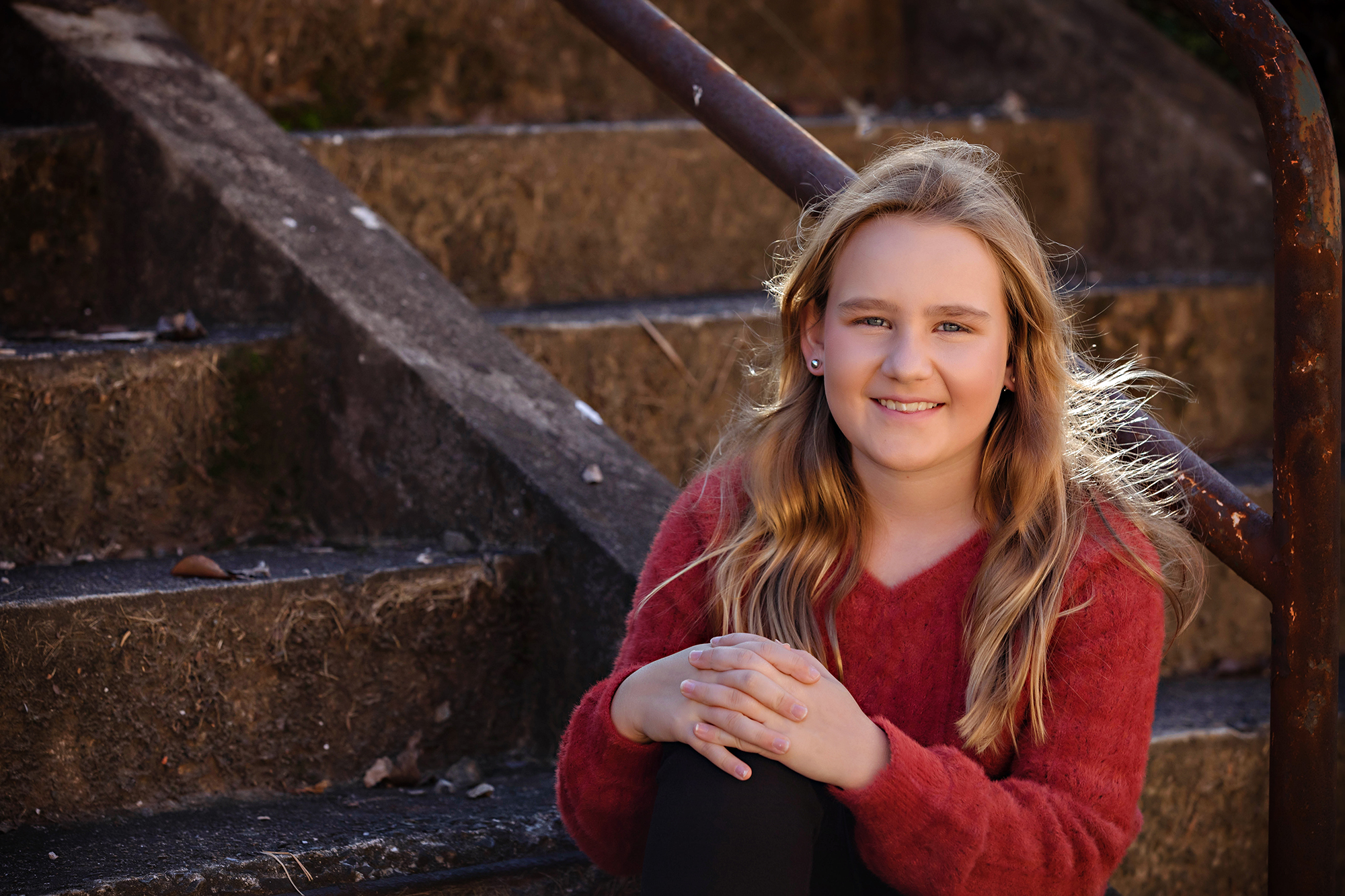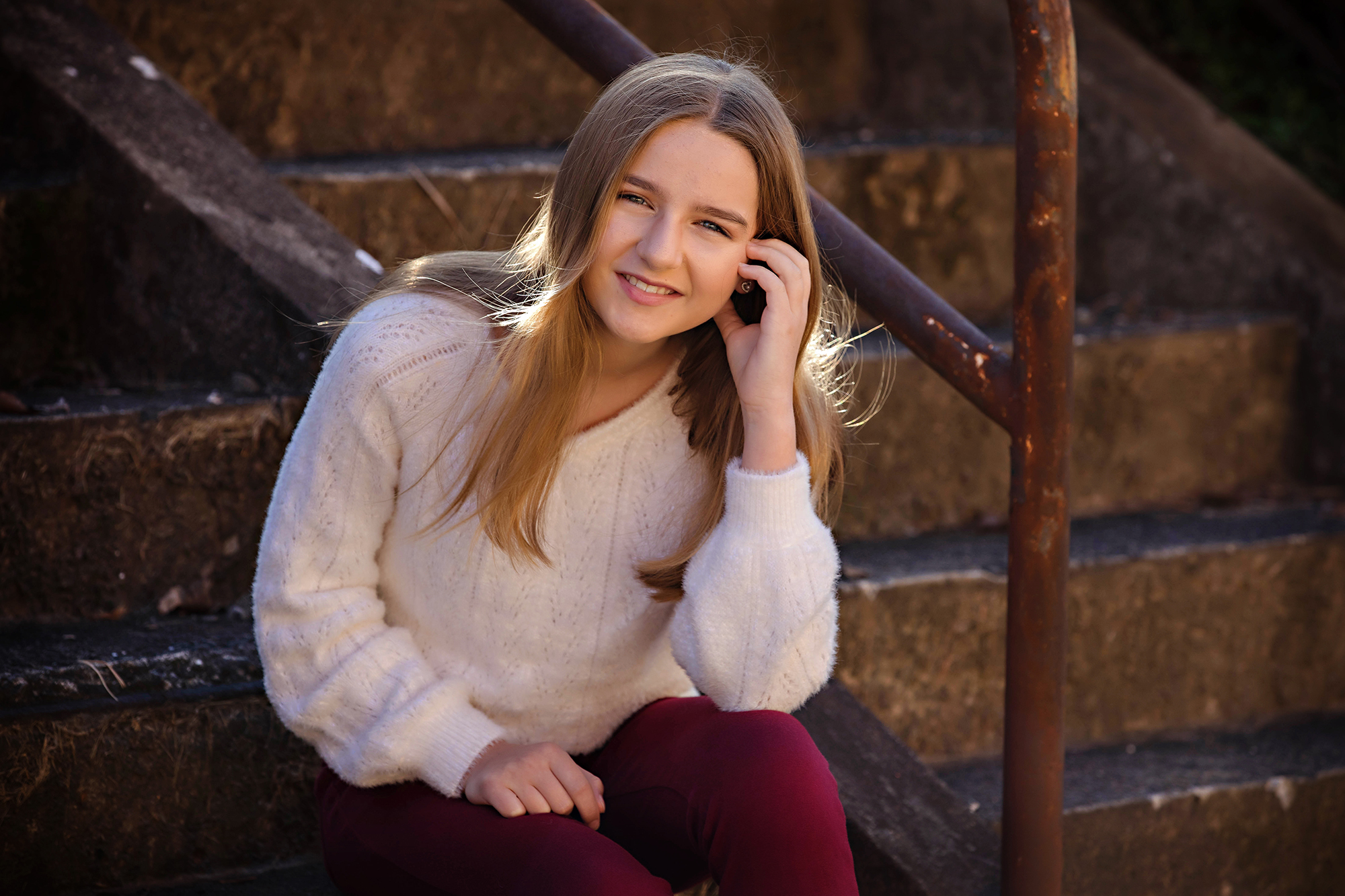 My client does sessions every year, and as this was our second session together since they moved to Charlotte, they wanted a new and unique location. I had only been to Camp North End once before, and the night before our session I found out that my favorite spot from the prior year, which included a view of the Charlotte skyline, was under construction and unusable. So I had to approach this location as an almost brand new spot. Additionally, Camp North End can get crowded, and due to the pandemic, I wanted to keep my clients and me at a distance from other visitors to the camp. Thankfully, it is just the perfect place for social distancing, due to its extreme size and plethora of interesting backgrounds.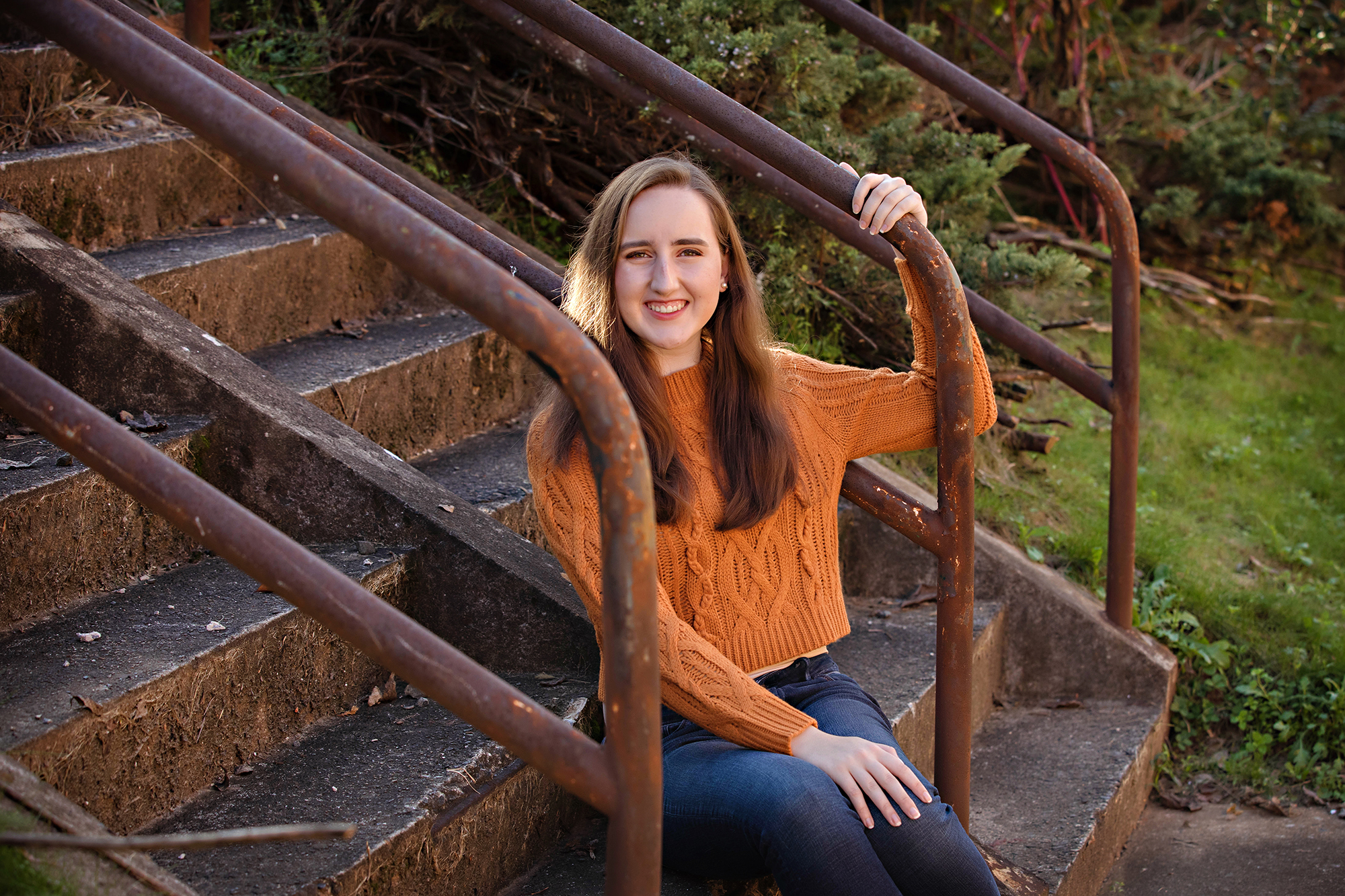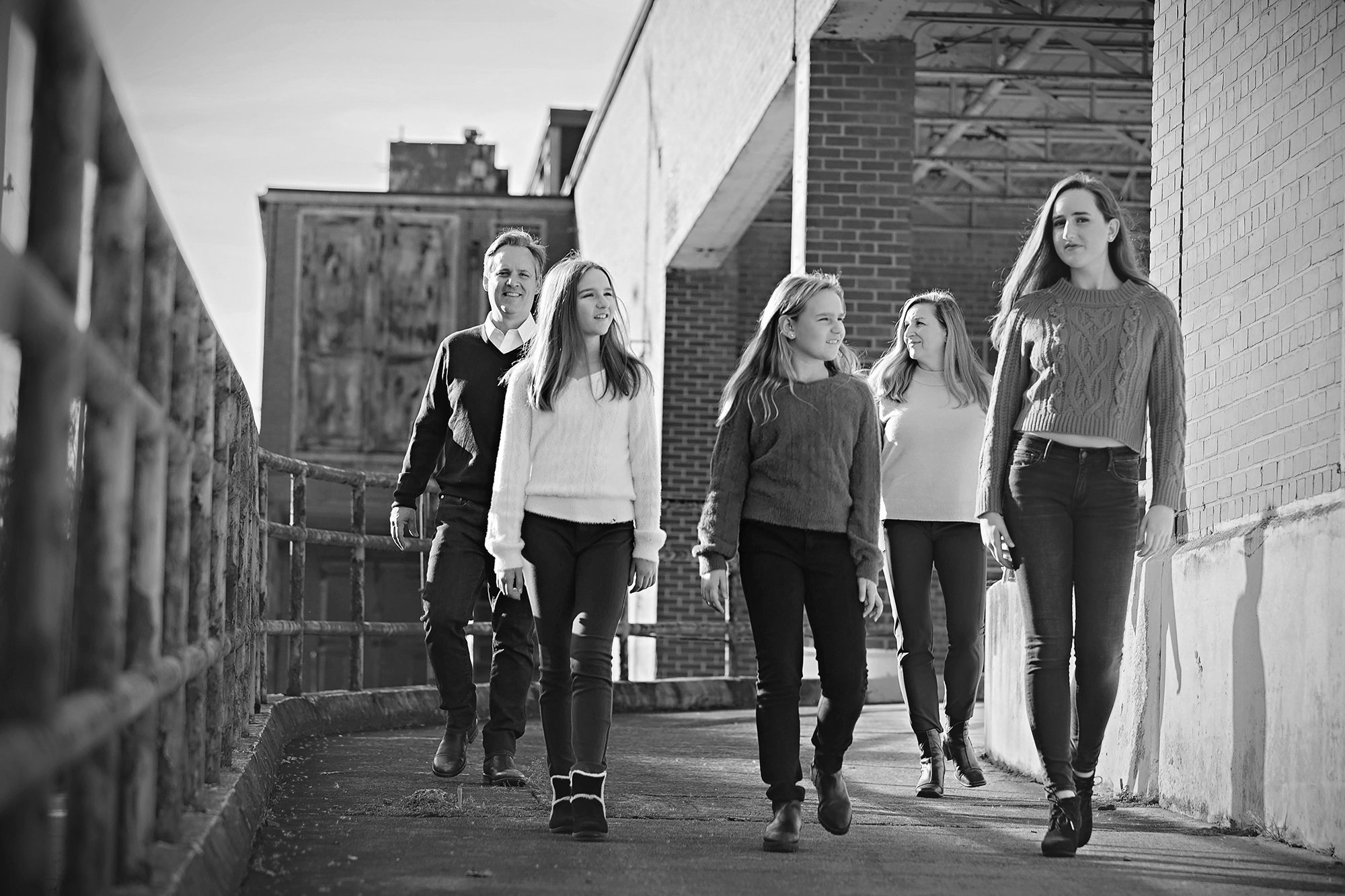 My clients arrived in colorful sweaters that worked perfectly with our setting. There were so many things to love about the session. We started with a simple stairway and pretty backlight, but as we progressed through a few more spots, the girls noticed roses painted on a concrete wall, and I asked if they wanted some photographs with that wall as a backdrop. They loved that they had input into our locations.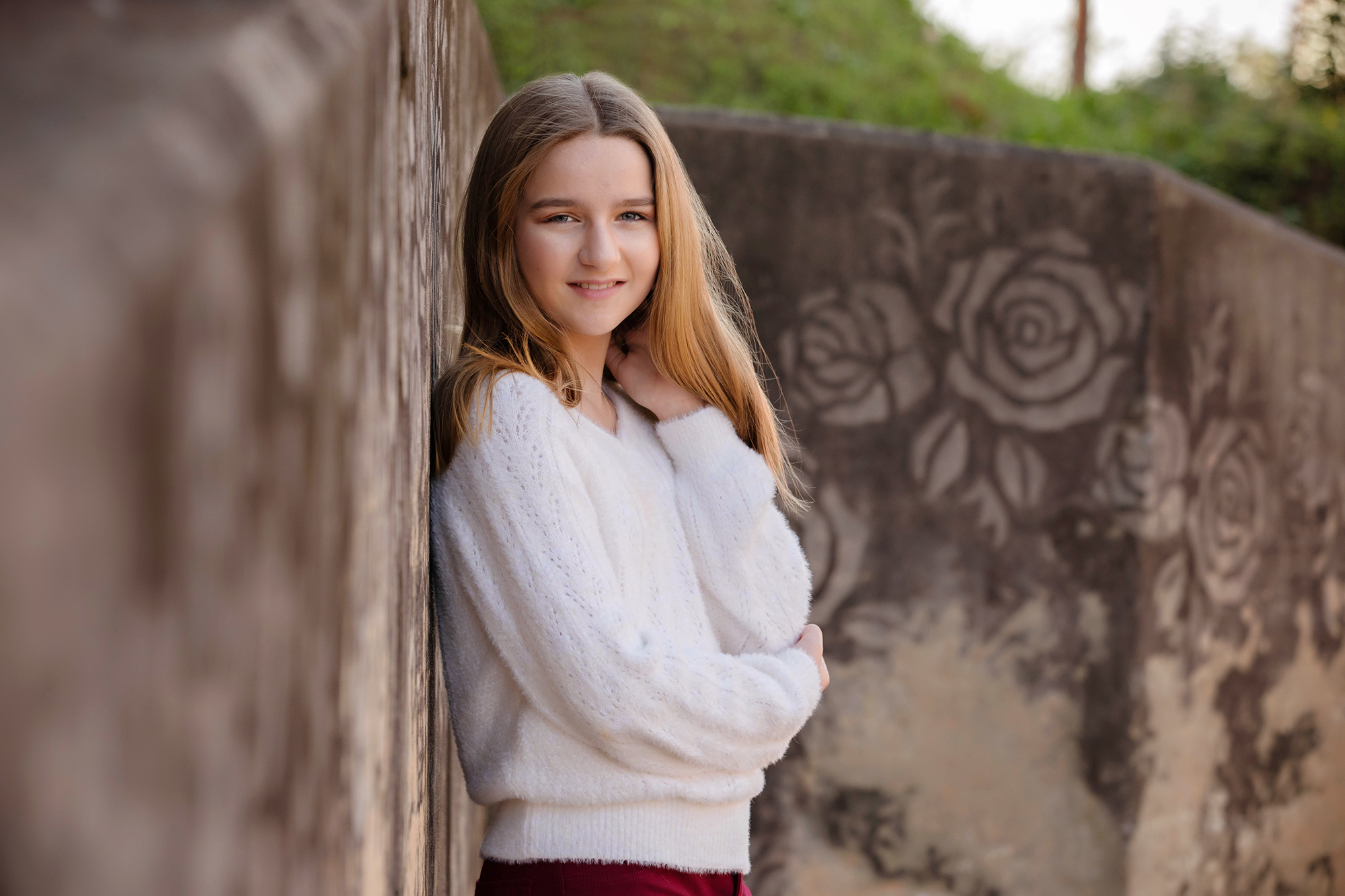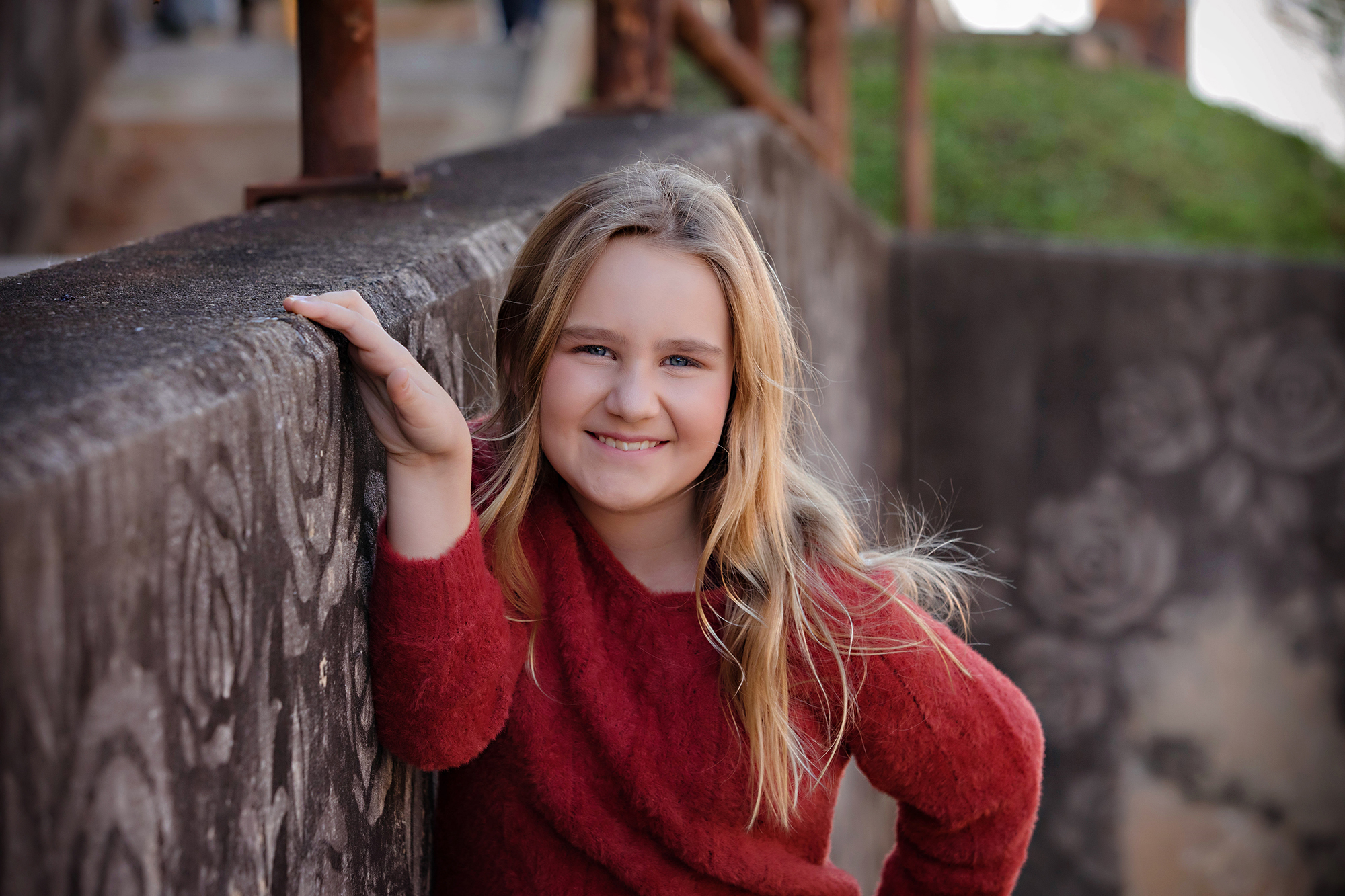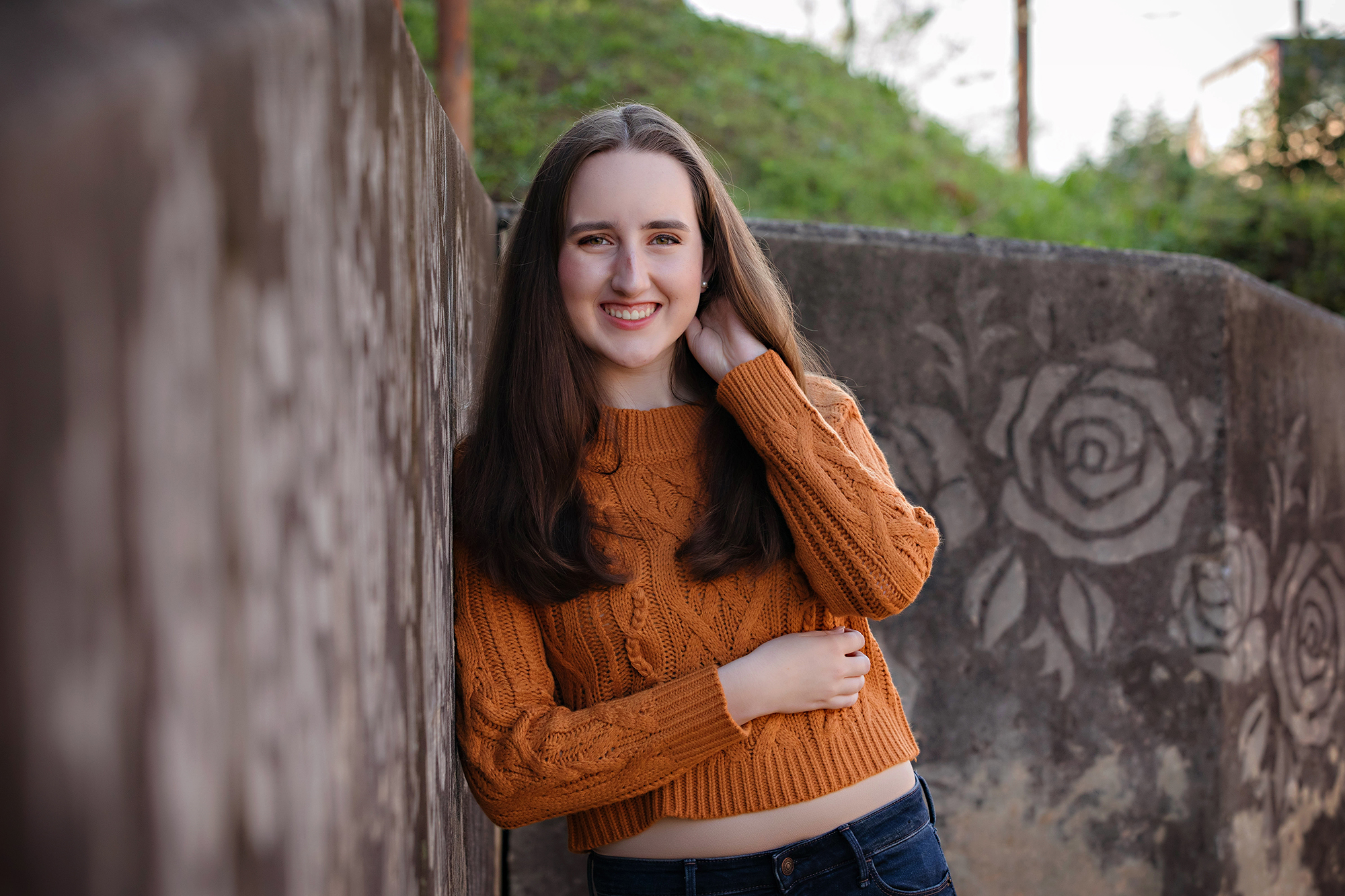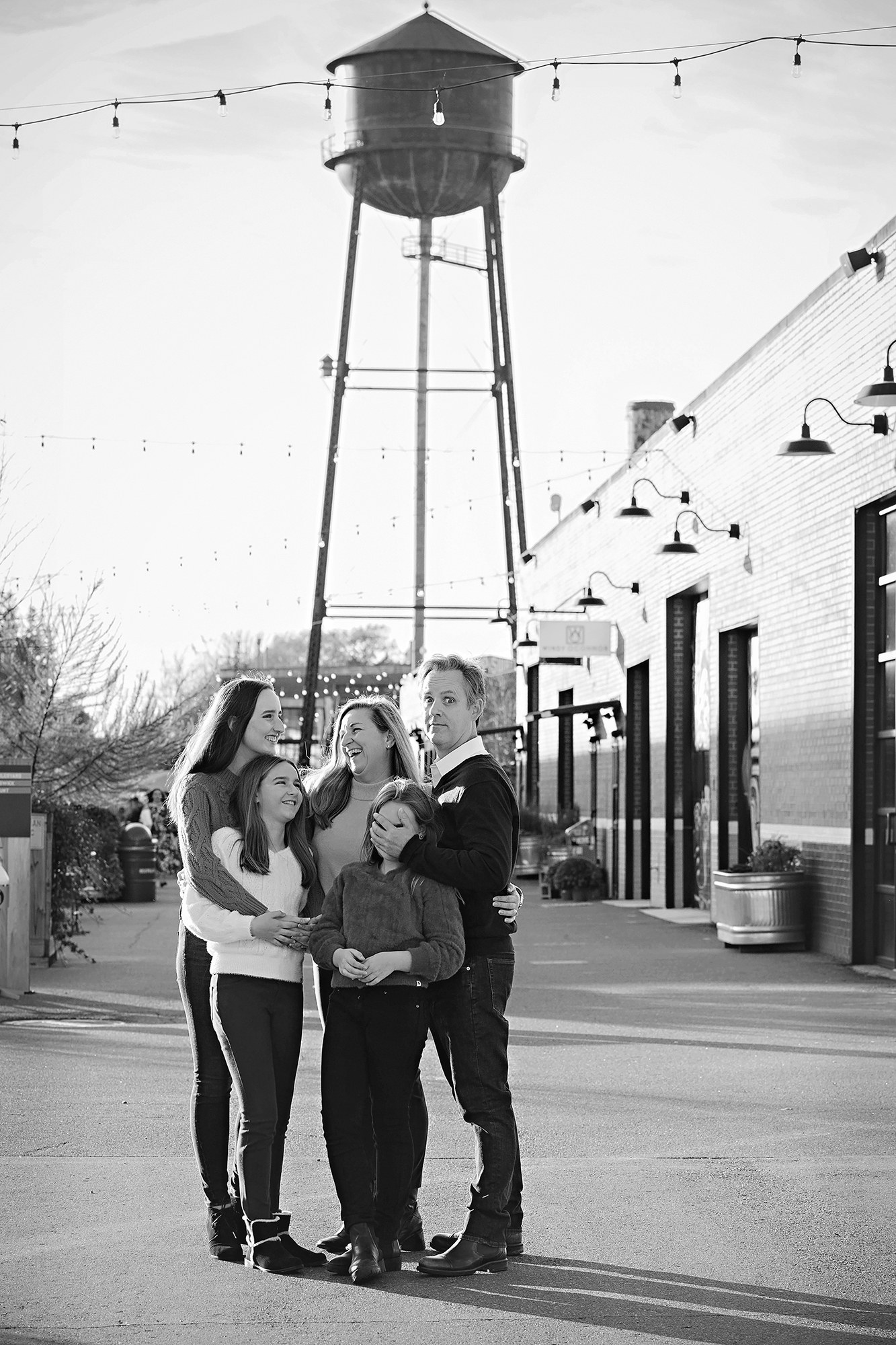 I also just love when Dads get goofy during a session and lighten the mood, and that happened more than once with this crew. My favorite photographs came towards the end of the session. The murals on the loading dock doors are the most popular backdrops at Camp North End. By keeping my clients at a greater distance from the murals, I was able to incorporate them into the scene and utilize their brilliant colors without overwhelming my primary subjects in the photographs. And the lighting was stunning.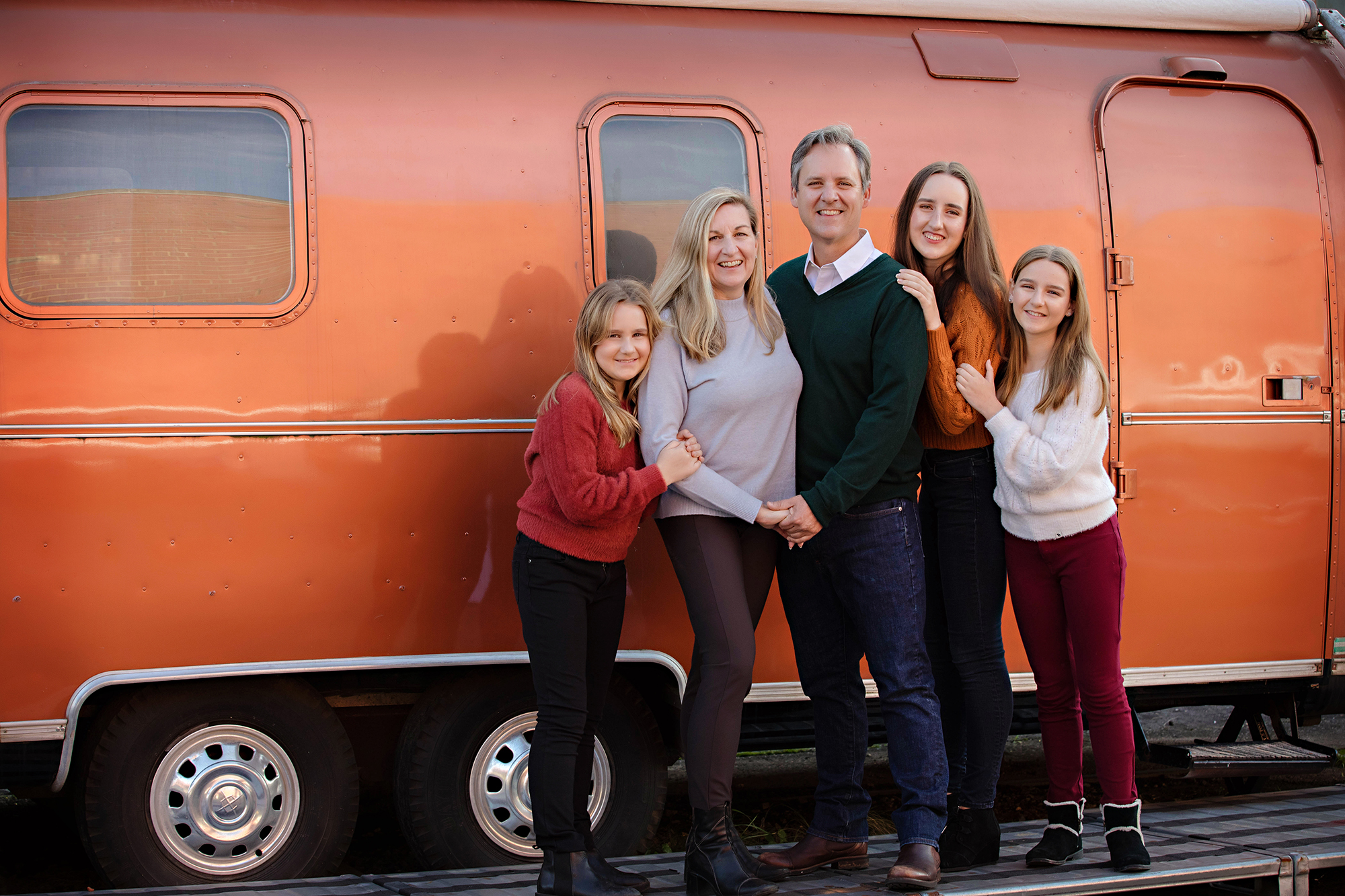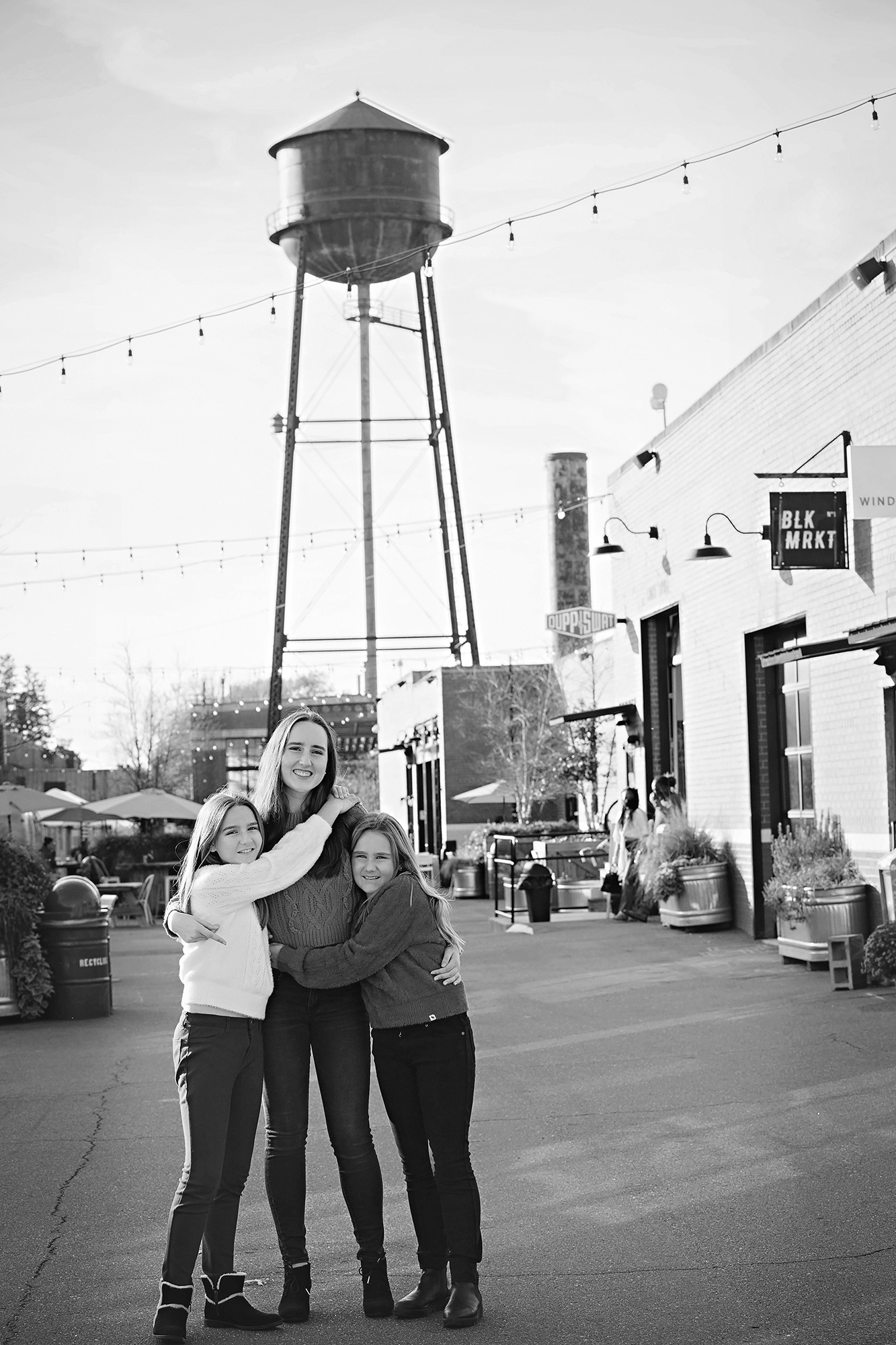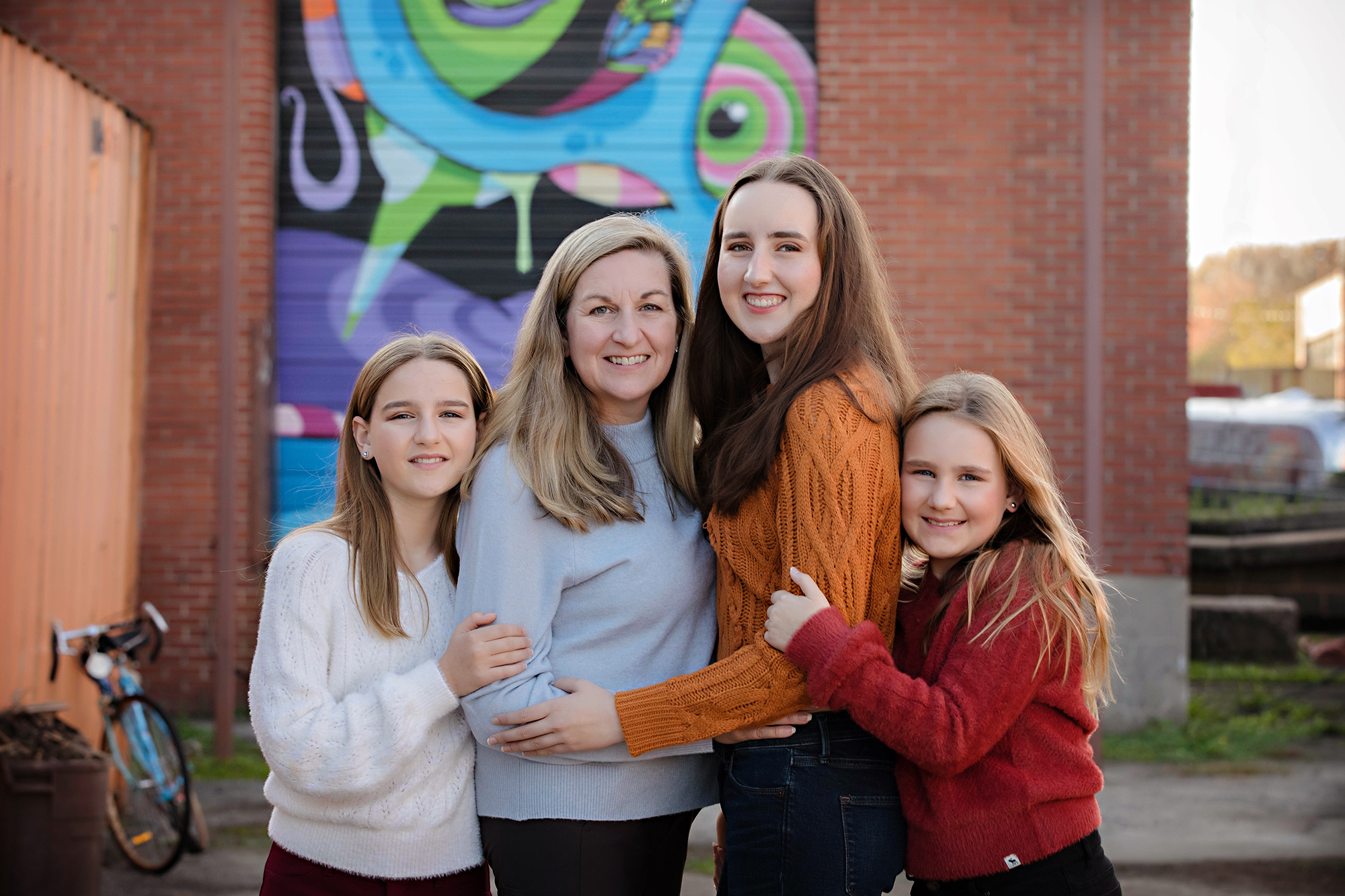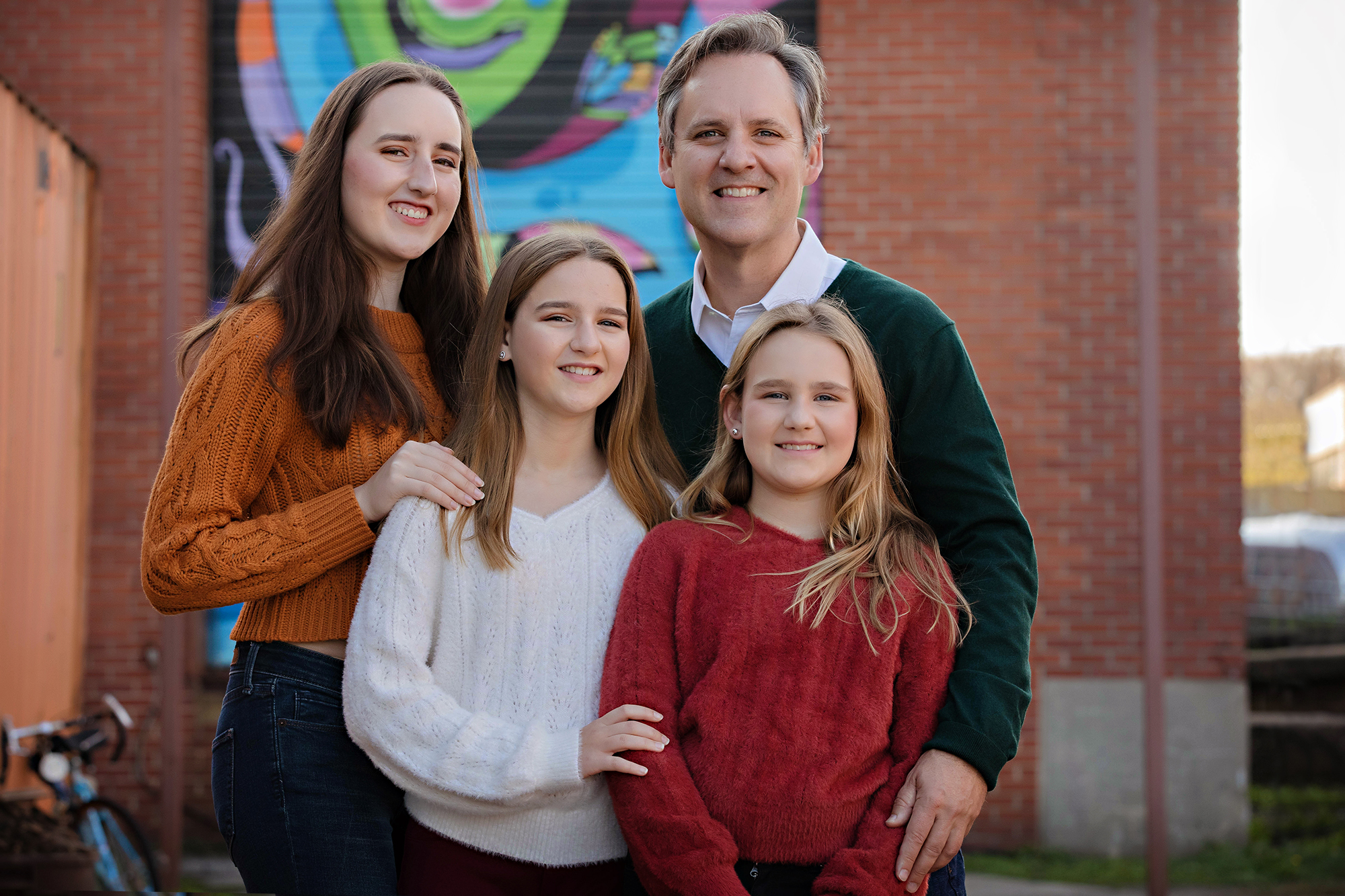 While photographing at new locations can sometimes be challenging, it can also be a fun and rewarding experience. My clients loved all their photographs, and we had an awesome time together exploring this fun, new spot!