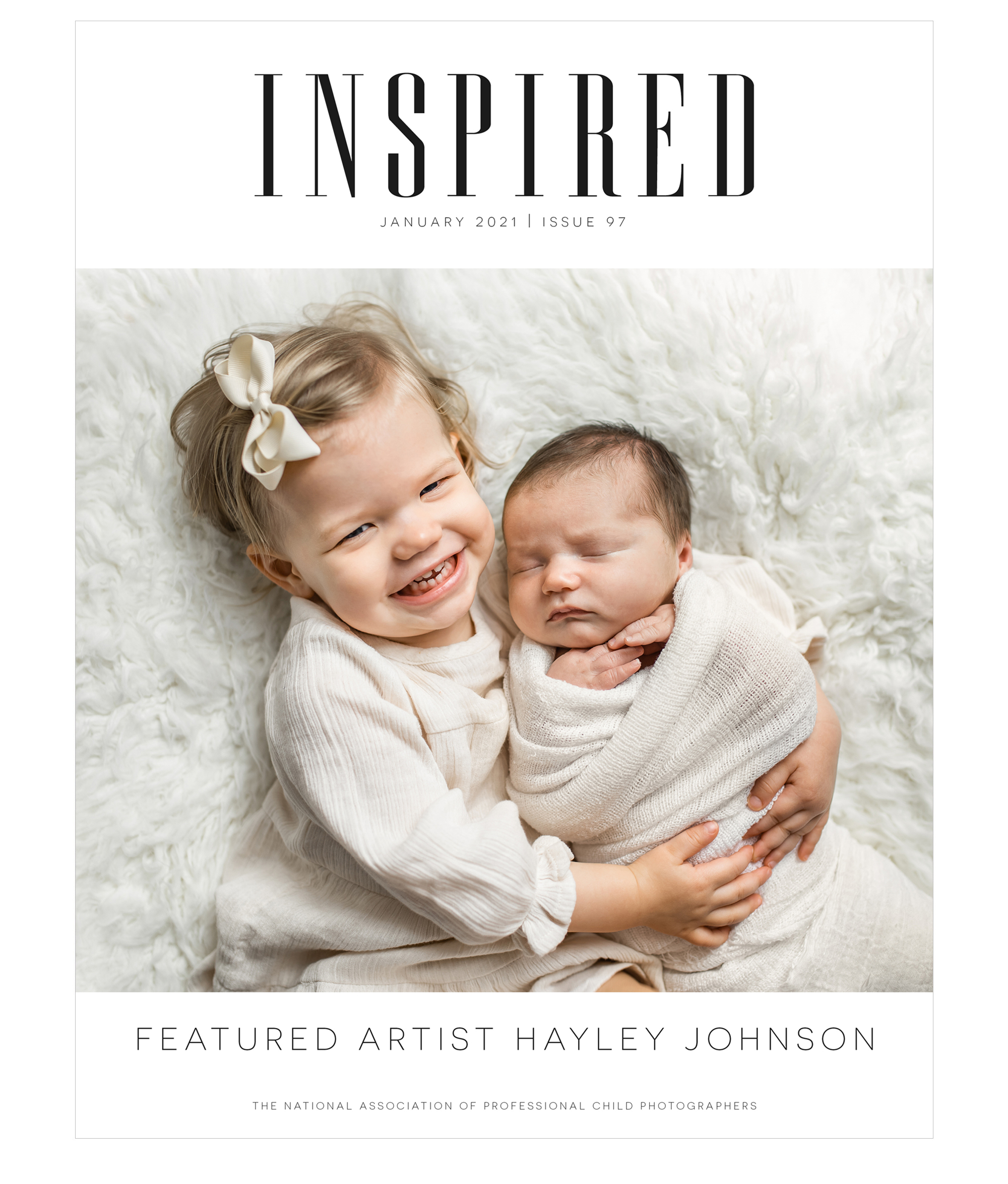 19 Jan

January 2021 Inspired Magazine: Featuring Hayley Johnson!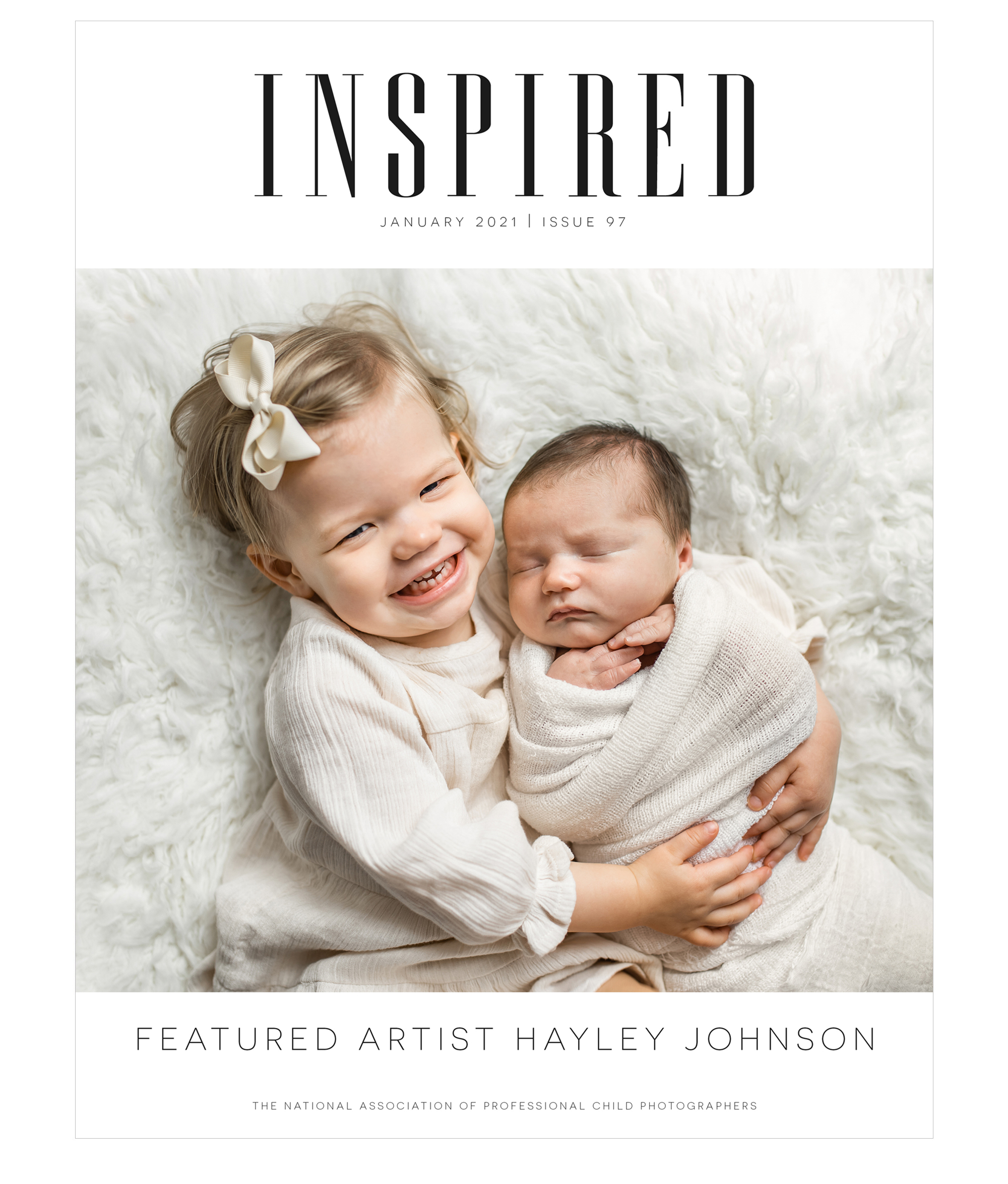 The January issue of Inspired is HERE!
We hope the new year brings you and yours health, happiness, love and laughter as we navigate this new beginning. We are so grateful for all of your support and kindness as we march forward into 2021!
First and foremost, we would like to congratulate our Featured Artist, Award Winner and Master Photographer in the Newborn Category, Hayley Johnson of Hayley Jo Photo! As a skilled newborn and portrait photographer, Hayley has worked with over 300 families and stunningly captured over 100 newborn babies. With her laid-back style and comfortable connection to her clients, Hayley brings the beauty of each client's individuality and candid emotion to life throughout her sessions.
Looking to diversify your photography business and become a master of all trades? Look no further, as Top 100 Artist Meghan MacAskill of Wild Bloom Studio shares her tips and tricks for creating a limitless business in this month's featured article. 
In January, our featured artists blew us away from behind the lens for our "Perspective" theme. Submissions for February's "Love" theme are open now! Members and non-members alike are invited to show some love and submit photos before February 1st.
To continue to support our members in all aspects of the industry, NAPCP will add a Baby category to the Master Photography Certification line up this year. Submissions for the Child category open January 25th and will close on February 8. Log into your NAPCP account or check the member community for more information!
Finally, please make sure to mark your calendar as the NAPCP Gatherings have been postponed to the week of January 25. Contact your local ambassador for more information.
Were you featured this month? Send your family and friends the magazine so everyone can see!
Inspired is FREE for members (check your email!), as an exclusive member benefit. If you want to access Inspired for free, make sure ya join us!
You can also purchase your digital or printed copy of Inspired Magazine, here!
Don't forget to tag #NAPCPInspiredMag on social media. We can celebrate your feature together. The NAPCP team can't wait to see your posts!