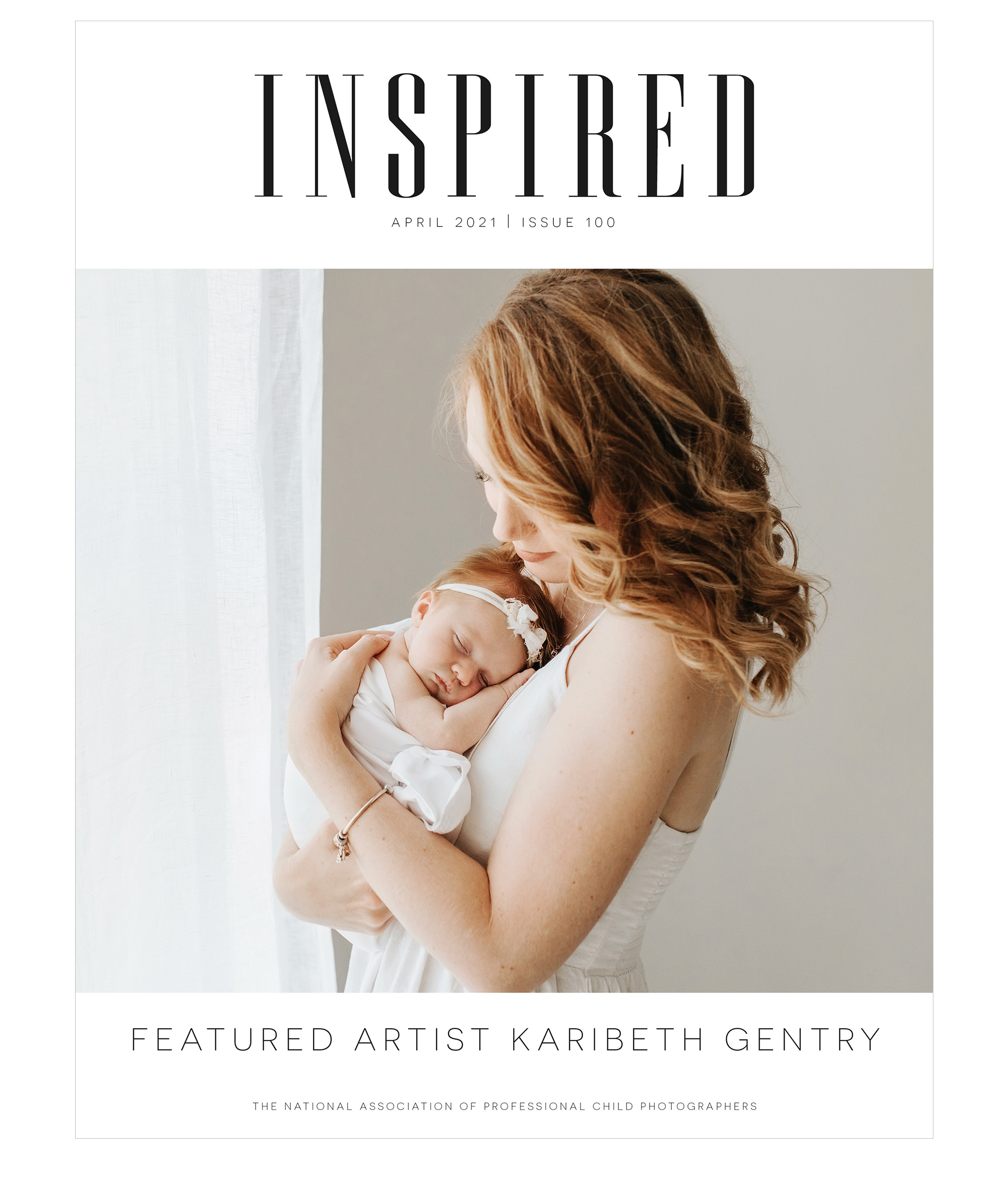 27 Apr

April 2021 Inspired Magazine: Featuring KariBeth Gentry!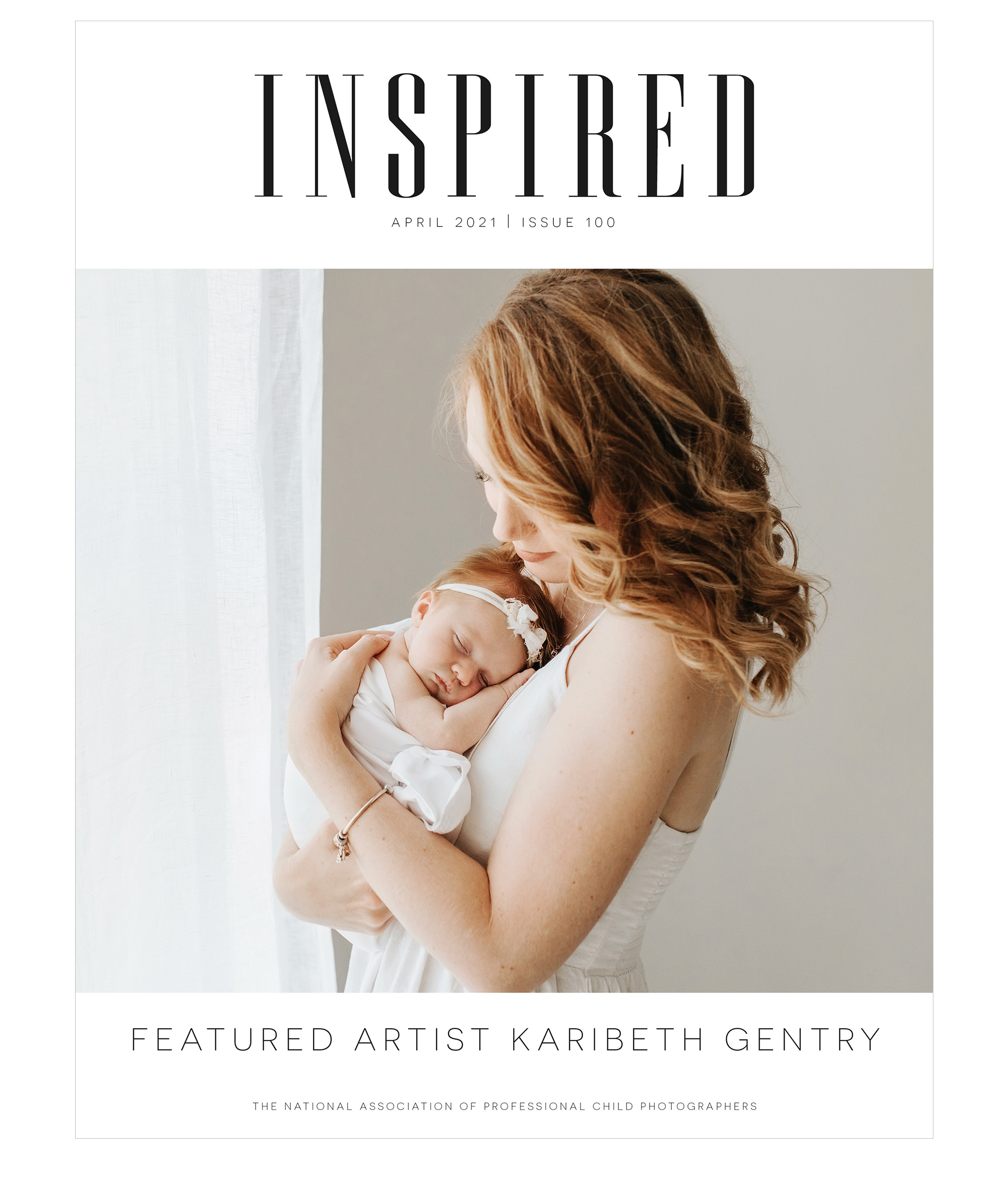 The April issue of Inspired is HERE!
We've made it through April showers, now let's enjoy the beautiful May flowers! We can feel those summertime vibes just over the horizon — and we can't wait to let the good times roll. We hope you all have the chance to embrace these next few weeks of warmth and renewal as we ready for sunny summer months ahead.
This spring, we're pleased to introduce April's Featured Artist, KariBeth Gentry of KBG Photography! As a versatile photographer, KariBeth won a Merit award in the 2016 International Image Competition, was a Top 100 Artist in our 2020 Unity Image Competition and received Master Photographer Certification (2020) in 4 out of 5 categories, Newborn, Maternity, Family and Child.
Don't miss this month's featured article by North Carolina-based photographer, Valerie Eidson. Daydream Children's Sessions are crafted around themes that capture the child's personality and interests. Valerie has a warm, whimsical and magical way of creating timeless art from each session that we love. Recently, she received Master Certification in the Child category.
Digital submissions are now closed for the 2021 Inspired Print Competition, but stay tuned to see who made the Top 100! The Top 100 images will advance on to be displayed at the Gallery Event at Park Studios in Atlanta, Georgia on June 23 for live judging. Nine winners will be announced and awarded, and tickets to the Gallery Event will be available for purchase soon.
Last week, we held the first NAPCP gatherings of 2021, and we're pleased to share that they were a success! Check out page 68 to meet our lovely 2021 NAPCP Ambassadors. We're so proud to have a wonderful and engaged group of ambassadors representing NAPCP throughout the year ahead!
We were simply tickled by the beautiful submissions received for this month's featured "Light" theme! We can't wait to see your "Story" themed submissions for our May issue. Remember – the deadline for submissions is May 1.
Finally, submissions for Master Photographer Certification in the Family category open May 3rd. Log into your NAPCP account or check the member community for more information!
Were you featured this month? Send your family and friends the magazine so everyone can see!
Inspired is FREE for members (check your email!), as an exclusive member benefit. If you want to access Inspired for free, make sure ya join us!
You can also purchase your digital or printed copy of Inspired Magazine, here!
Don't forget to tag #NAPCPInspiredMag on social media. We can celebrate your feature together. The NAPCP team can't wait to see your posts!