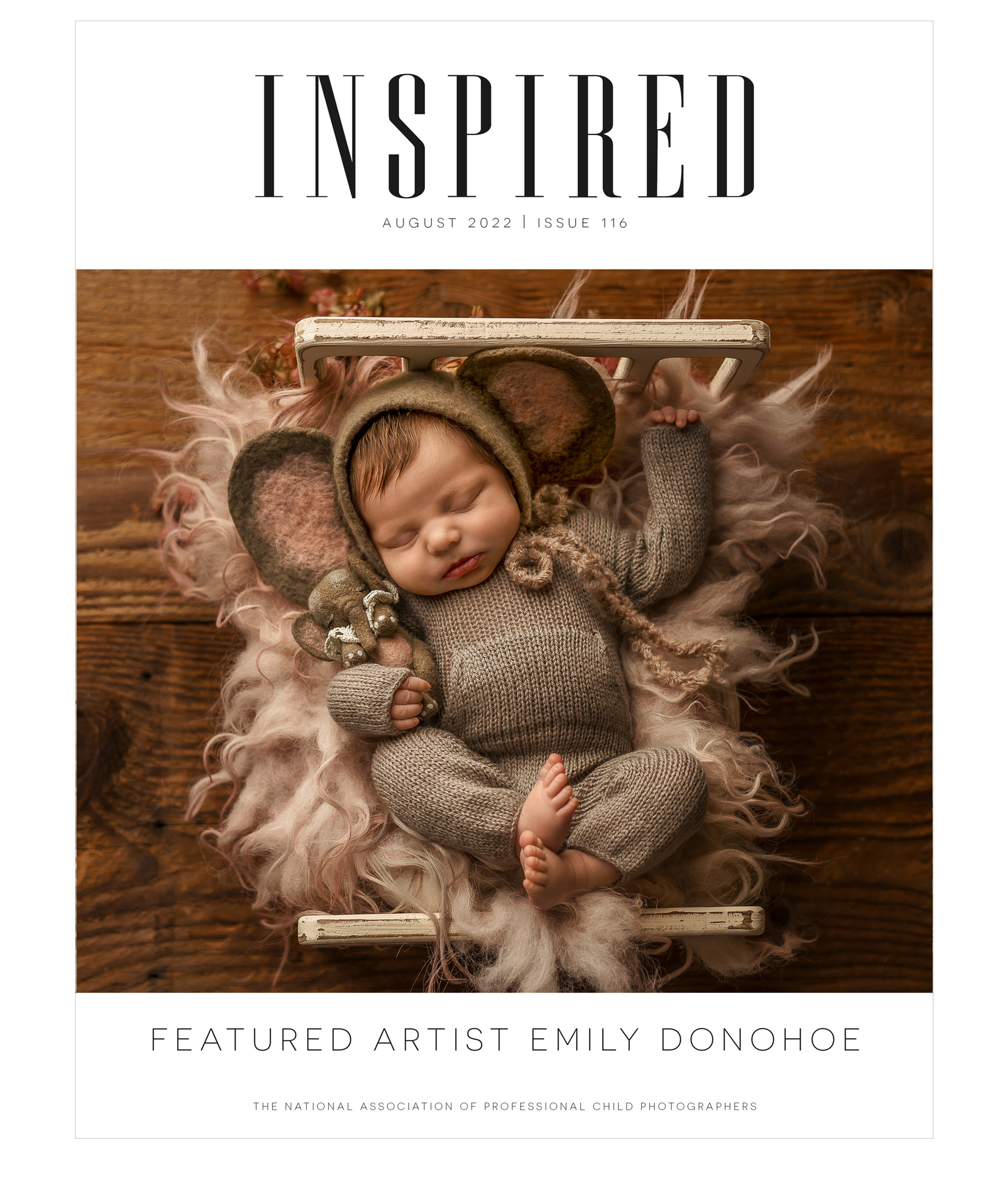 30 Aug

August 2022 Inspired Magazine: Featuring Emily Donohoe!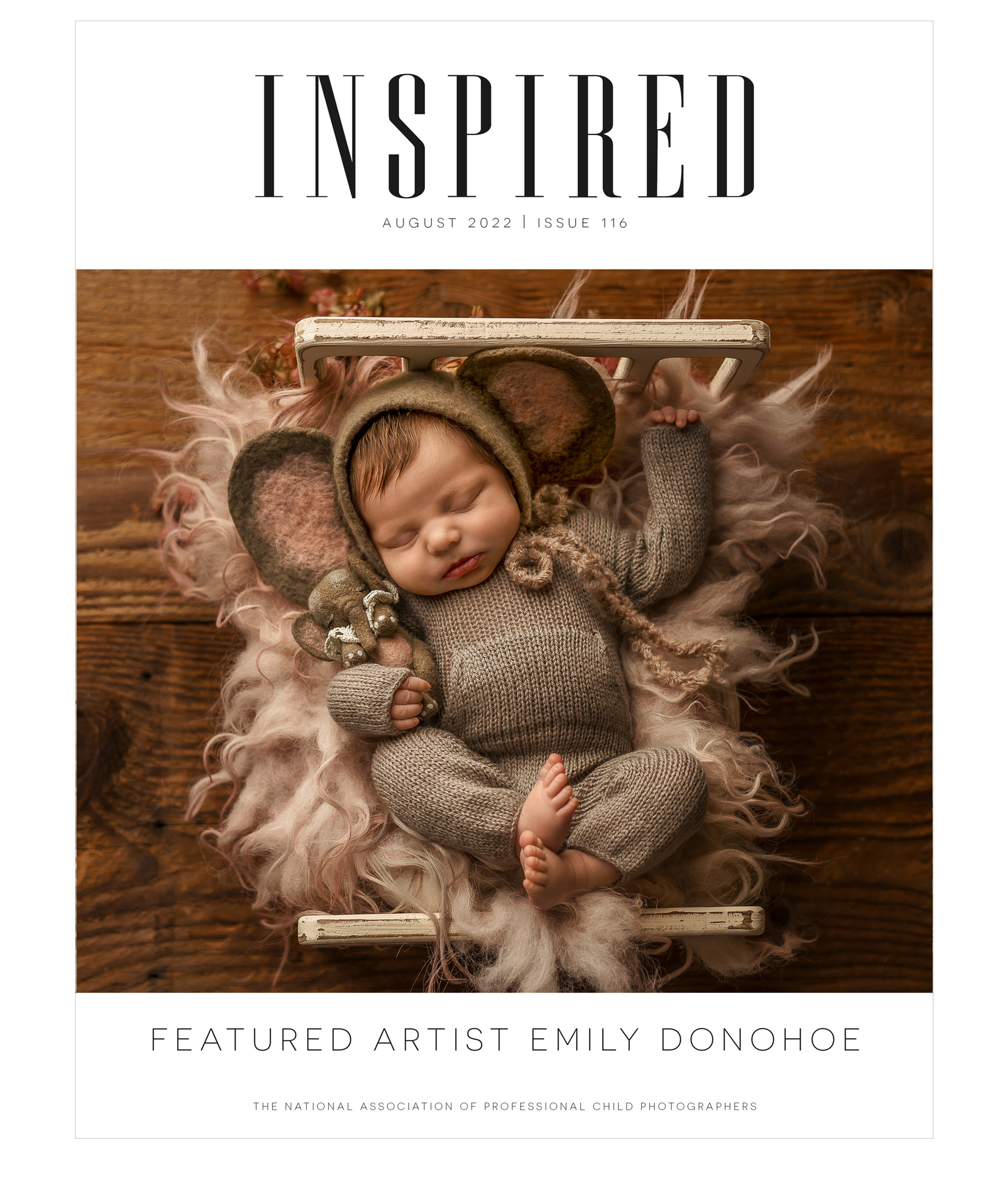 The August issue of Inspired is HERE!
We hope you've all had many opportunities to enjoy a relaxing, sun-soaked summer with friends, family and loved ones! With kids heading back to the classroom, schedules resuming a more normal rhythm and perhaps the first hint of crisp coolness in the early morning hours, we realize that the fall season is just around the corner.  With each transition comes a chance to renew, reenergize and refresh as we seek inspiration and energy from the world around us. How will you share your new seasonal story?
We're honored to introduce this month's featured artist, Emily Donohoe of Pixels by Emily. Emily is a decorated Master Photographic artist who is recognized for her fine art portraits that feature timeless styling, dramatic lighting and bold color palettes. Most recently, two of her portraits were ranked in the Top 10: Children's Portraiture Category for the 2022 PPA District Competition.
Don't forget to check out the August article, "Learning My Worth as a Photographer" by Jennifer Buckley of Jennifer Buckley Photography. Jennifer is a Master Photographer in the Baby & Family Categories. In this piece, Jennifer explains how after years of sacrifice, she adjusted her pricing and created a schedule that worked for her family.
We're excited to share that VIP Pre-Launch for Elevate Summit 2023 will go live Wednesday, Aug. 31! Click here to join our Elevate e-list for an exclusive discount and early access to register for VIP tickets. We have a limited number of VIP tickets, so make sure act early to take advantage of that opportunity!
Our next week of NAPCP Gatherings will take place September 12 – 18. Click here to find one in your area.
We were captivated by the unique submissions for this month's "From Above" theme, and we're eager to see submissions for September's "Shadow" theme. Please submit your work by September 1 for a chance to be featured!
Were you featured this month? Send your family and friends the magazine so everyone can see!
Inspired is FREE for members (check your email!), as an exclusive member benefit. If you want to access Inspired for free, make sure ya join us!
You can also purchase your digital or printed copy of Inspired Magazine, here!
Don't forget to tag #NAPCPInspiredMag on social media. We can celebrate your feature together. The NAPCP team can't wait to see your posts!