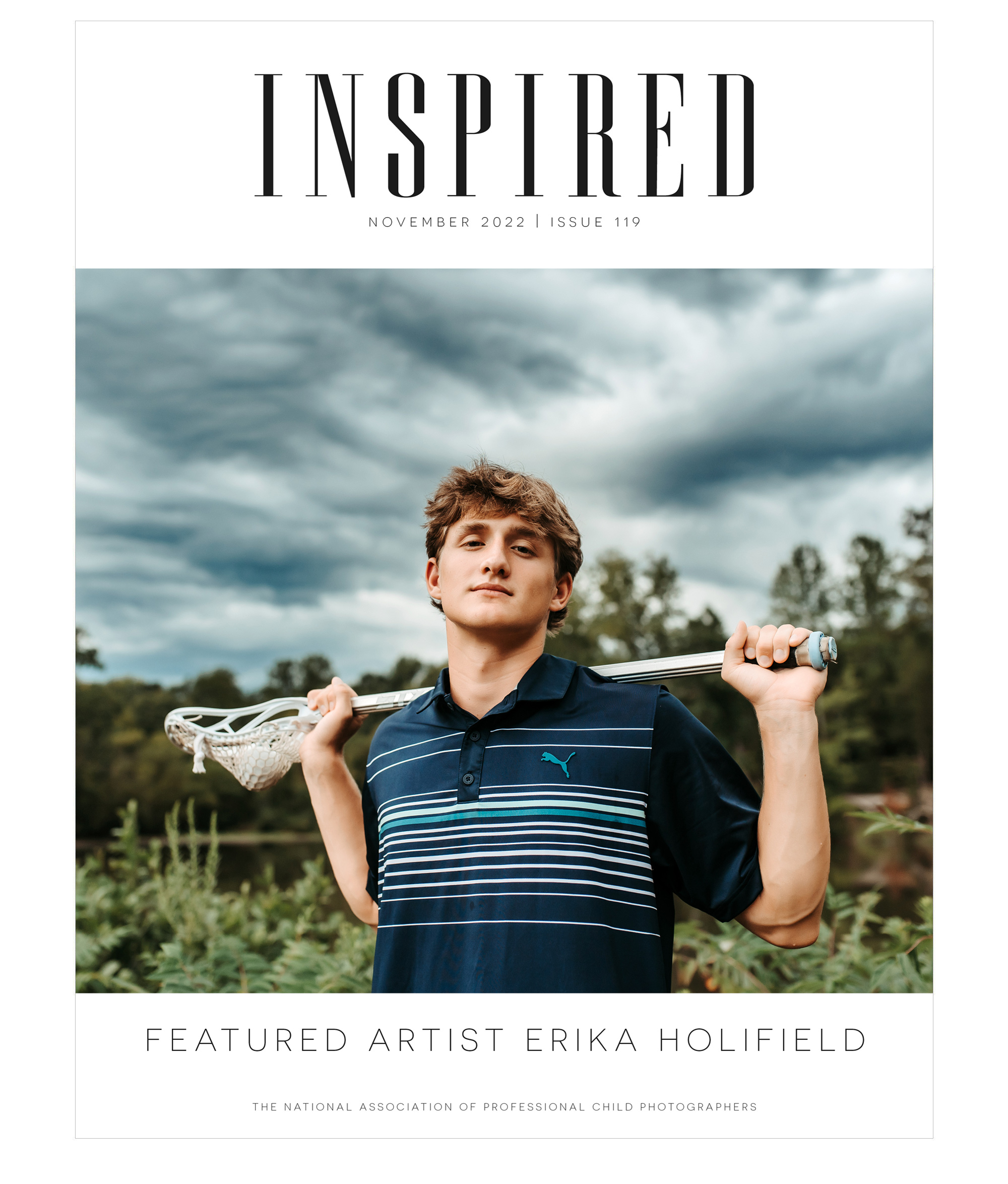 28 Nov

November 2022 Inspired Magazine: Featuring Erika Holifield!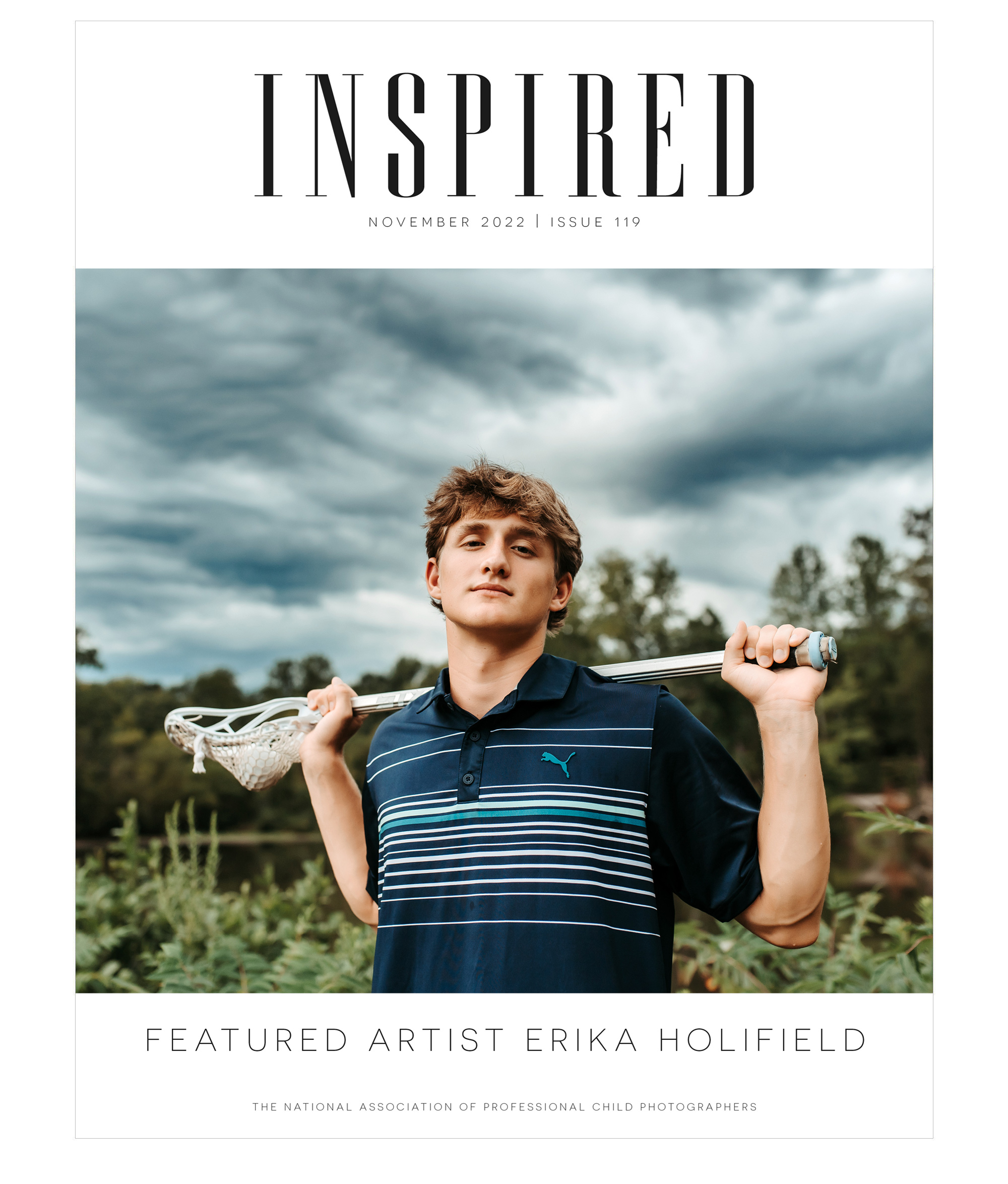 The November issue of Inspired is HERE!
As we reflect upon this season of gratitude, we wish you, your families and your loved ones much health and happiness. At NAPCP, we're thankful for our community and the relationships we've nurtured and grown throughout our mutual collaborations and partnerships. It's about to get hectic out there – let's conquer the hustle and bustle together and remember the significance of the season as we help our clients capture their most meaningful memories!
This month's featured artist is NAPCP's new Head of Community Erika Holifield of Erika Holifield Photography. California native turned Southerner, Erika specializes in relaxed family and high school senior sessions. Erika is a Family Master Photographer who has earned a Merit award and received third place in NAPCP's image competitions.
"The Senior Experience" is this month's featured article, written by Kristie Bradley of Kristie Bradley Photography. Kristie is an accomplished Senior Photographer who recently launched her new program, "Ready…Set…Launch," which helps other photographers learn how to implement an efficient senior program. This NAPCP Ambassador is also a Master Photographer in the Senior Category and has been awarded second place for one of her senior images in NAPCP's 2019 International Image Competition.
A big congratulations to the winners of our 2022 International Image Competition! We are so proud to highlight the hard work and the winners of this prestigious competition. Scores are given for each image submitted to the competition, so make sure to check your inbox for this feedback and use it to better understand how others view your work.
Elevate 2023 is right around the corner! Make sure to save your seat — and remember that the room block at the Graduate Hotel is filling up quickly! Visit letselevatetogether.co for more information.
This month's featured image theme was "Nightlife," and it was moving to see the creativity and techniques that were highlighted!  Submissions for December's "Faceless Portrait" theme will close on December 1. Submit your image today!
Featured? Purchase a printed copy of November's issue by clicking here!
We can't wait to see your excitement! We'll be looking for your posts (tag #NAPCPInspiredMag)!
Were you featured this month? Send your family and friends the magazine so everyone can see!
Inspired is FREE for members (check your email!), as an exclusive member benefit. If you want to access Inspired for free, make sure ya join us!
You can also purchase your digital or printed copy of Inspired Magazine, here!
Don't forget to tag #NAPCPInspiredMag on social media. We can celebrate your feature together. The NAPCP team can't wait to see your posts!