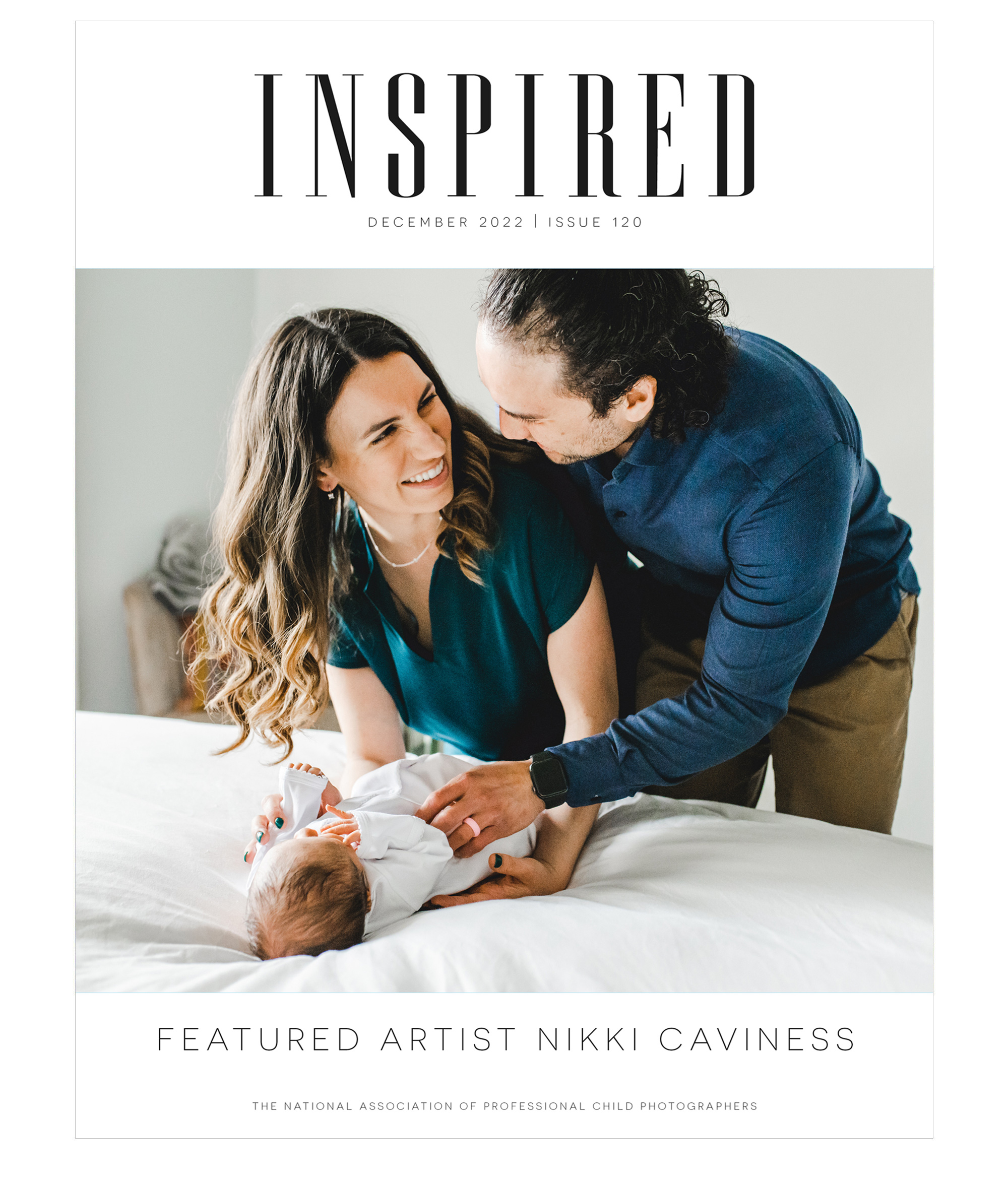 27 Dec

December 2022 Inspired Magazine: Featuring Nikki Caviness!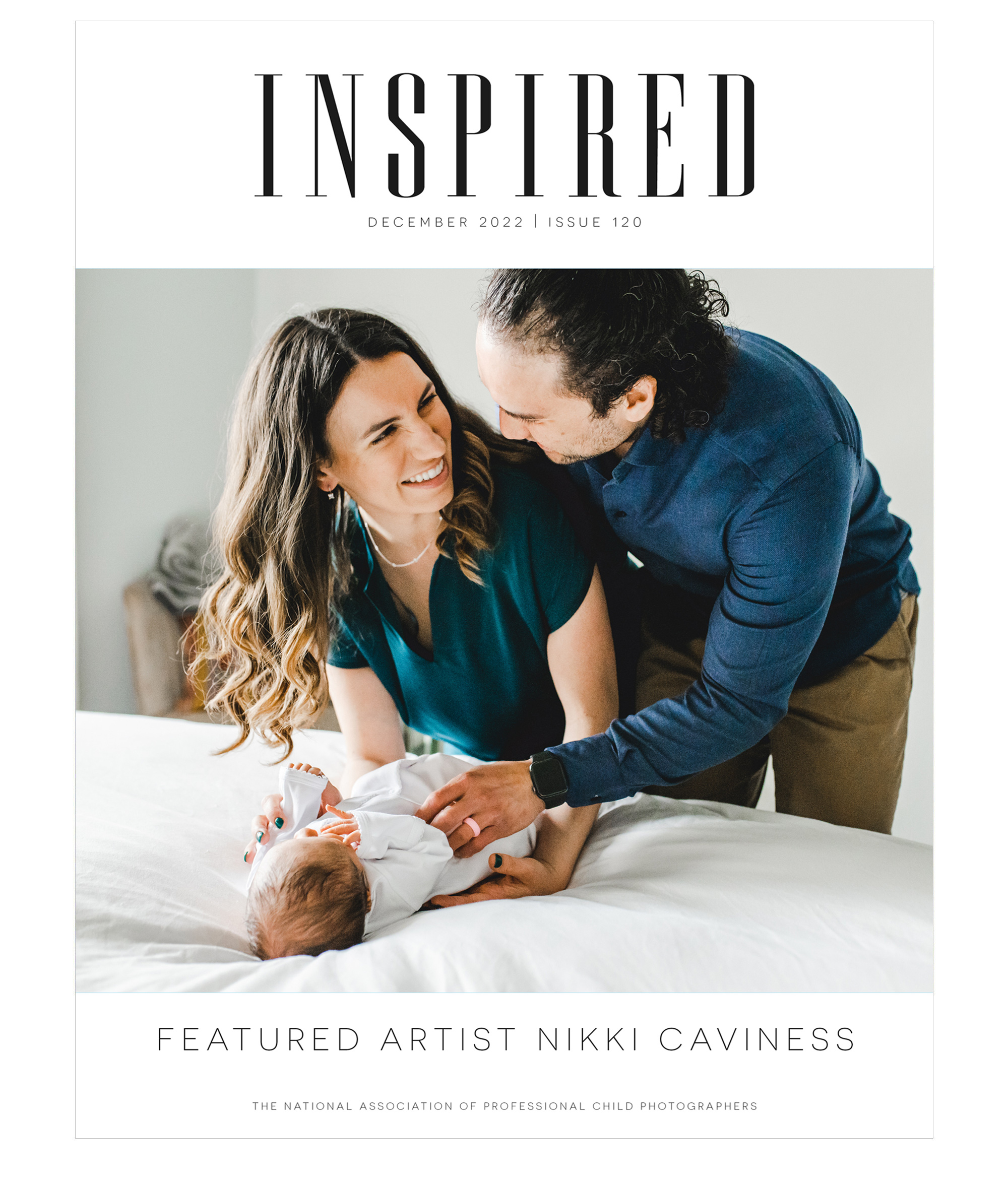 The December issue of Inspired is HERE!
As we wrap up 2022, we take time this season to reflect on the past year, full of memorable moments, incredible spikes in creativity and beyond-busy schedules! We wish you peace and happiness this holiday as we soak up precious time with friends and family. As we approach January, we're taking time to get organized and prepare for a fresh new year ahead. We can't wait to reconnect – hopefully with many of you in person – in 2023!
This month's featured artist is Nikki Caviness of Nikki Caviness Photography. Nikki is a Master Photographer in the Lifestyle category and specializes in in-home lifestyle photography. With a goal to make families feel as comfortable as possible, Nikki captures priceless memories within her clients' homes. 
"Automation, Outsourcing and Self-Care" is this month's featured article, written by Alison Brett of Alison Amick Photography. Alison is a Master photographer in both the Lifestyle and Family categories and shares a few tips and tricks to help photographers survive the busy season.
A big congratulations to the Top 30 Finalists for the Elevate Awards! The Elevate Awards recognize and celebrate female entrepreneurs for their passion, service, leadership, innovation and impact. We cannot wait to celebrate our finalists and award our winner at the Elevate Summit next month.
There's still time to sign up for Elevate! Visit letselevatetogether.co for the latest information.
This month's featured image theme was "Faceless Portrait." We loved reviewing all of the creative submissions from this talented group. Submissions for February's "Monochromatic" theme close February 1. Submit your image today!
Featured? Purchase a printed copy of December's issue by clicking here!
We can't wait to see your excitement! We'll be looking for your posts (tag #NAPCPInspiredMag)!
Were you featured this month? Send your family and friends the magazine so everyone can see!
Inspired is FREE for members (check your email!), as an exclusive member benefit. If you want to access Inspired for free, make sure ya join us!
You can also purchase your digital or printed copy of Inspired Magazine, here!
Don't forget to tag #NAPCPInspiredMag on social media. We can celebrate your feature together. The NAPCP team can't wait to see your posts!