Dec 22, 2016
Simple Ways to Dress Up Your Holiday Table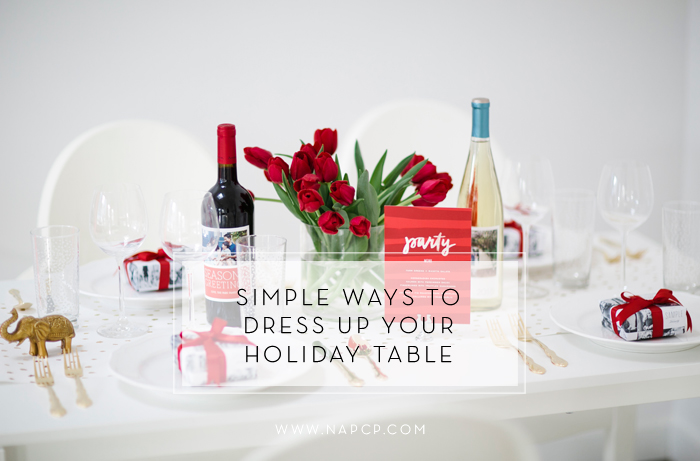 With Christmas and Hanukkah this weekend, and New Year's and Valentine's Day around the corner, now is the perfect time to make sure your tablescape plan is ready! Maybe you've searched high and low through every feed on Pinterest and just can't find the perfect setting. Or maybe you've finally finished editing and, hooray!, you're also hosting a holiday dinner this weekend. NAPCP co-founder Alice Park of Alice Park Photography is here to help with some real-life inspiration.
Our creative leader worked to keep her holiday table simple but festive. We think you'll love this celebration as much as we do. Keep reading for Alice's styling tips!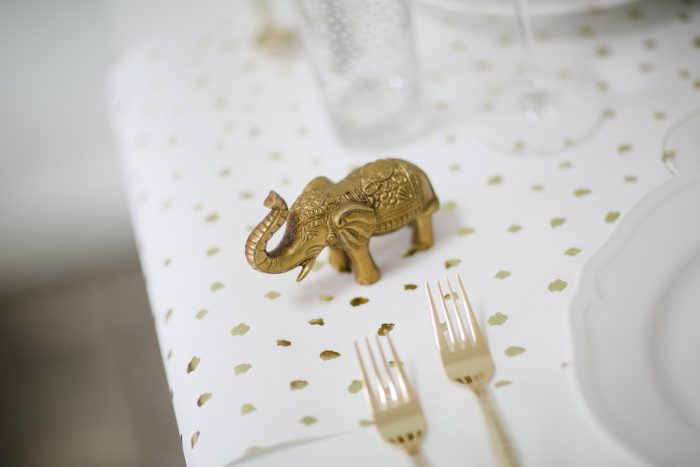 1. Start with a color palette and work your decor around that. Often times, the simpler, the better. This holiday season, I used a clean white backdrop and added splashes of red and gold to it. Adding elements to spruce it up after was easy!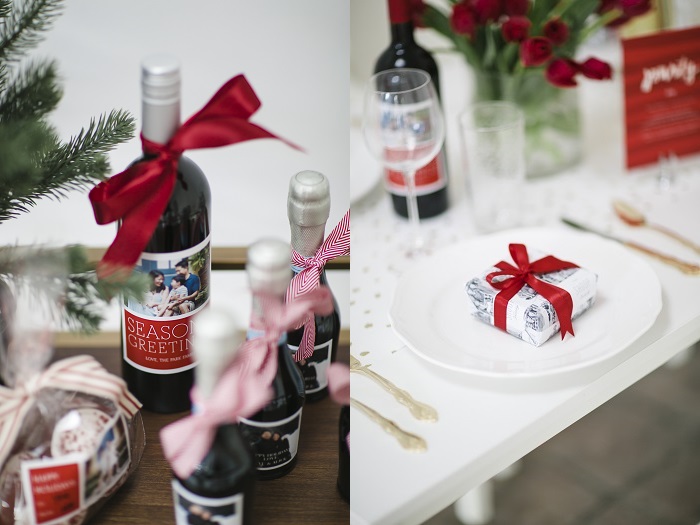 2. Choose favorite bottles of wine and add a finishing touch. I used Pinhole Press to create custom wine labels to adorn the table. They were an instant conversation piece that brought a festive personal touch to the table.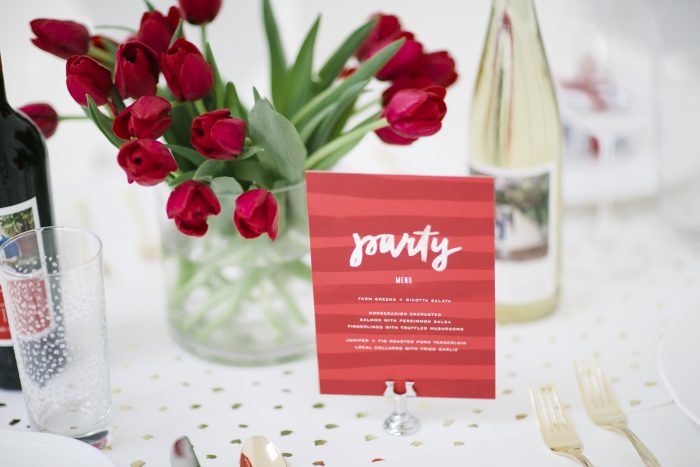 3. Create a stunning dinner menu. Minted helped me create a custom dinner menu for the table. Their endless library of designs make it easy to add a beautiful design element to your table.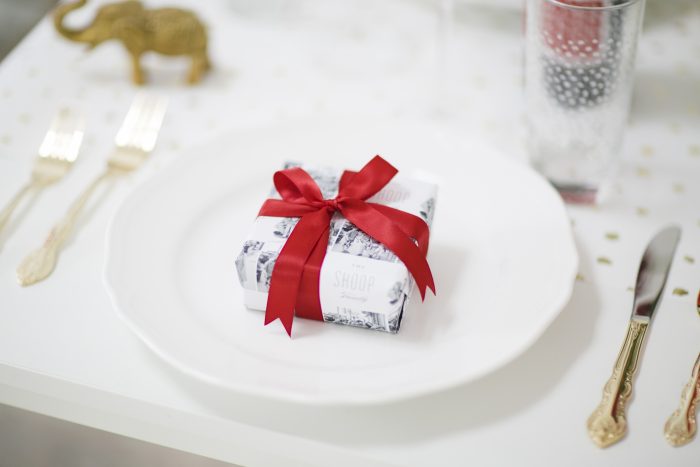 4. In lieu of a place card, consider wrapping a special gift with custom wrapping paper using their family images. I just happened to have photos of each guest that was arriving, so I used this template to create a simple and fun collage that I printed on my home printer. I added a simple red ribbon, and it immediately added a sweet touch to everyone's setting.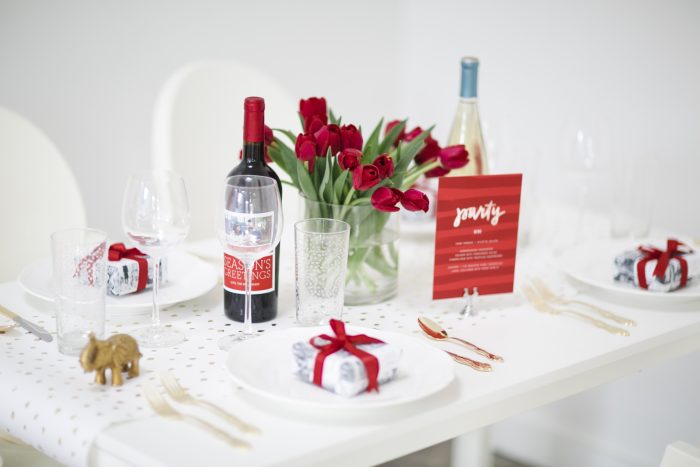 5. Send your guests home with personalized favors! To finish the evening, I had Pinhole Press create custom favor stickers with our family photos that I added to some holiday treats and mini bottles of champagne. It was the perfect finishing touch to our holiday party!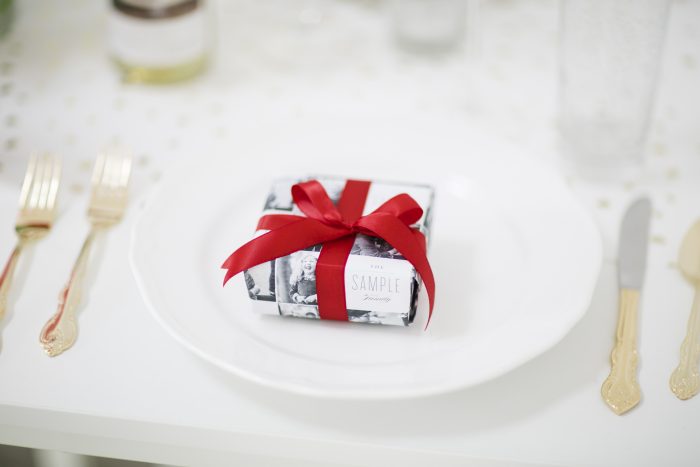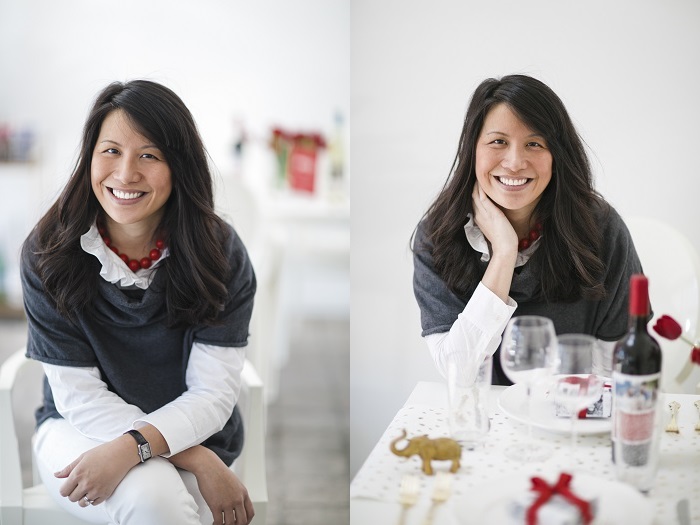 Happy Holidays from all of us at NAPCP!
napcp contributor
meet Alice & Kyu Park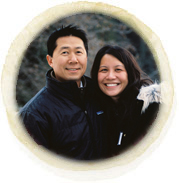 Website: www.napcp.com
Email: alice@napcp.com
About the Contributor: Alice is a passionate creative who loves photographing childhood, planning meaningful events, and dreaming big. Kyu is a an entrepreneur who believes in living a life full of integrity and serving others. Since starting Alice Park Photography in 2006, Alice and Kyu's business has blossomed into one of the premier boutique studios in Buckhead and the Atlanta area. They consider themselves to be especially blessed having the freedom to run a business they love while raising their two young children, Lyon and Elise. In 2009, the couple's love for the photography industry sparked them to create the National Association of Professional Child Photographers (NAPCP) – bringing together a community of passionate artists committed to growth in their craft and this unique industry. The thriving organization is their way of giving back to the global network of specialized child photographers that have supported Alice and Kyu so kindly over the years.
liked this post?
you might also like...
find a photographer
in your area
We are so delighted that you are here. The National Association of Professional Child Photographers is an association whose mission is to promote and support the artistry and integrity of professional child photographers. To accomplish this mission, NAPCP provides the most comprehensive resources for its members, bringing together a community of passionate artists committed to growth in their skills, their artistry, and their businesses.
NAPCP.com (formally pronounced "NAP-C-P") is a place where professional child photographers can come and connect, learn, teach, aspire and grow. It is also a valuable resource for parents who are looking for a professional child photographer in their area, and want to be inspired and educated about our specialized industry.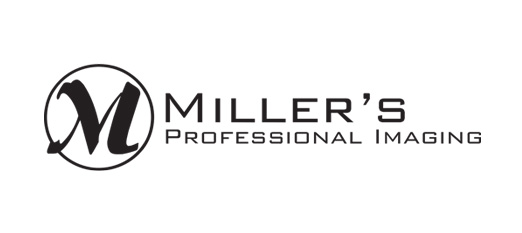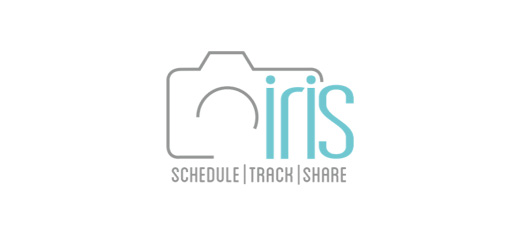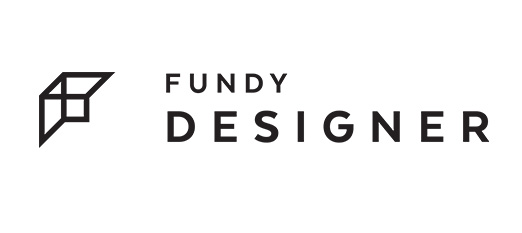 award winning photos
click here to view
latest napcp news
get up-to-date
most recent issue
vendors we love
napcp supporters
helpful articles
napcp resources
follow us on