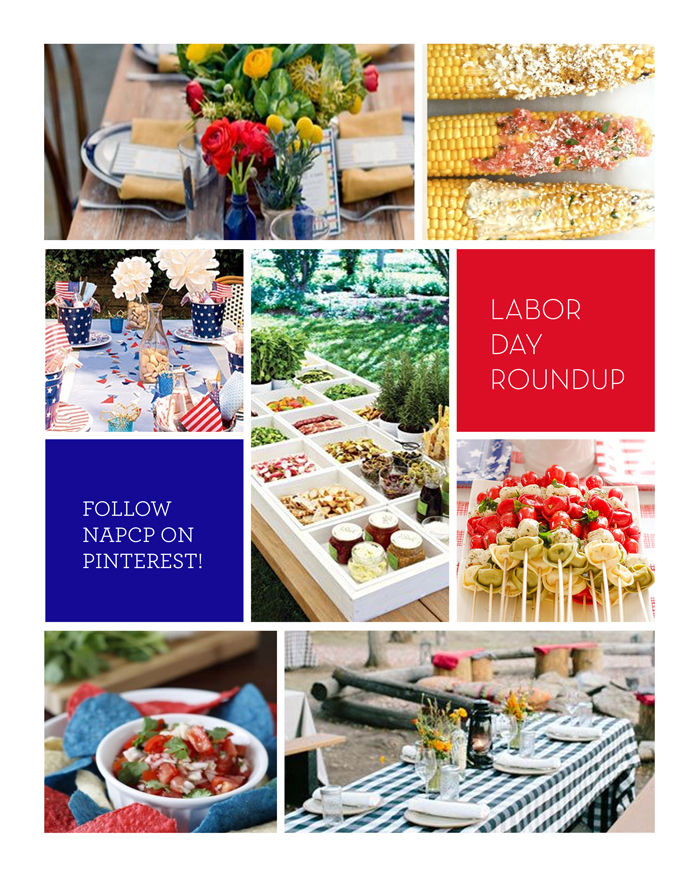 04 Sep

Host Your Best Bash: Labor Day Party Ideas!

It's Labor Day weekend! To celebrate this special day in America, we've rounded up some of our favorite red, white, and blue fetes, as well as some irresistible patriotic fare sure to be approved by the hardworking men and women in your life.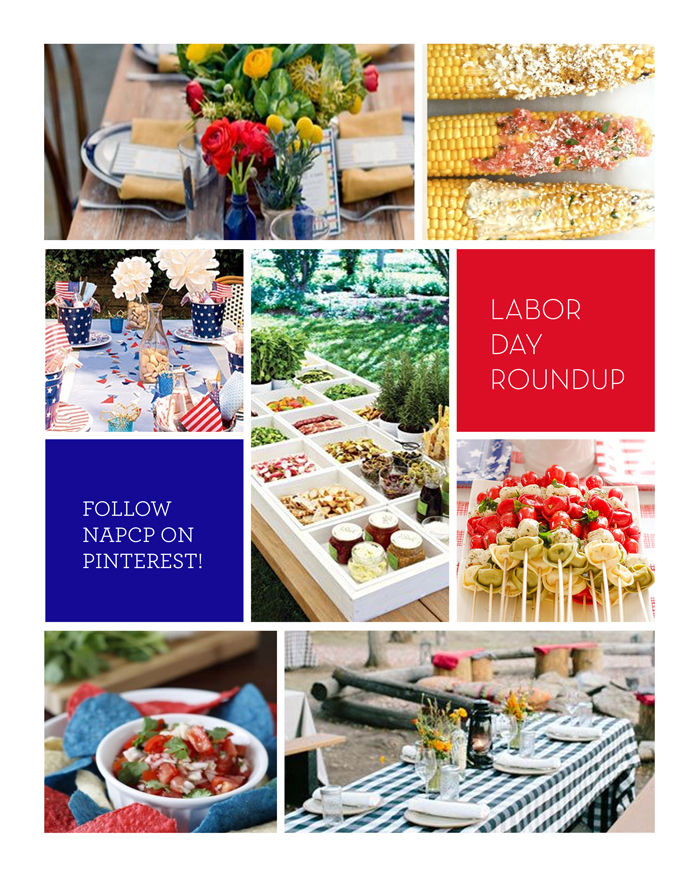 Row by row, from top left: 1. This Labor Day dinner setting blows us away with its simple, pretty details! 2. A selection of 7 different mouthwatering corn on the cob recipes from Skinny Mom, has never looked so scrumptious! 3. This All-American, Southern Living table setting, pulls out all the stops. 4. What's more "working man" than a burger bar? Make it gourmet with different flavored artisan buns, bacon and pancetta, greens (and purples and reds) of all sorts, a rainbow of tomatoes, a beautiful cheese tray, and — of course — avocado. 5. Pasta. On a stick. Need we say more? We will … We're filing tortellini kabobs under Why Didn't We Think of That? 6. Pair patriotic chips with freshly made salsa. Amazing! 7. Bring picnic tables to life with checked linens, the "fancy" napkins, wildflowers, mason jars, and lanterns.
Follow NAPCP on Pinterest for even more inspiration!
However you're celebrating this Labor Day, and especially if you have to work on the holiday, we hope these features inspire you and that you have a wonderful weekend!