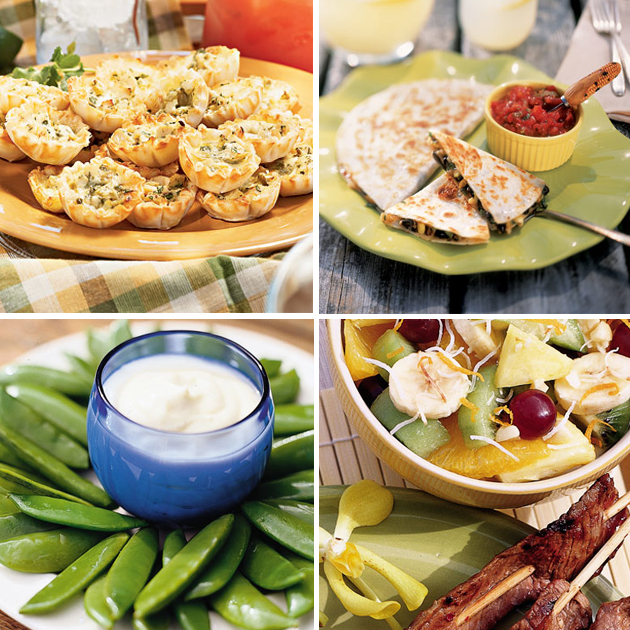 14 Jun

Kid Friendly Summer Recipes!

A great place to check out when you're looking for something new to cook this summer is Disney's Family Fun site. Below are just a few yummy favorites that would be perfect for a cookout, or maybe an afternoon snack for the kids. Enjoy!

My favorite was the Fairy Berries recipe, pictured in the bottom right corner above. It makes a great treat for a little girl's princess themed birthday celebration, or a backyard tea party. Plus they just look so delicious!

Ingredients
1) Large strawberries with stems
2) White chocolate (such as Nestle Premier White Morsels or Wilton White Candy Melts;
1 cup of pieces will coat about 12 strawberries)
3) Red food coloring
4) Decorating sugar (sprinkles also work well)
Instructions
1) Rinse the berries, then pat them dry with paper towels.
2)Place the white chocolate in a bowl and melt it in the microwave according to the package instructions. Stir in red food coloring until the chocolate is tinted pink (we used 5 drops for 1 cup of chocolate).
3) Pour the sugar onto a plate. Holding each berry by the stem, dunk it into the chocolate, then roll it immediately in the sugar. Place the berries on a sheet of waxed paper and let the coating harden.