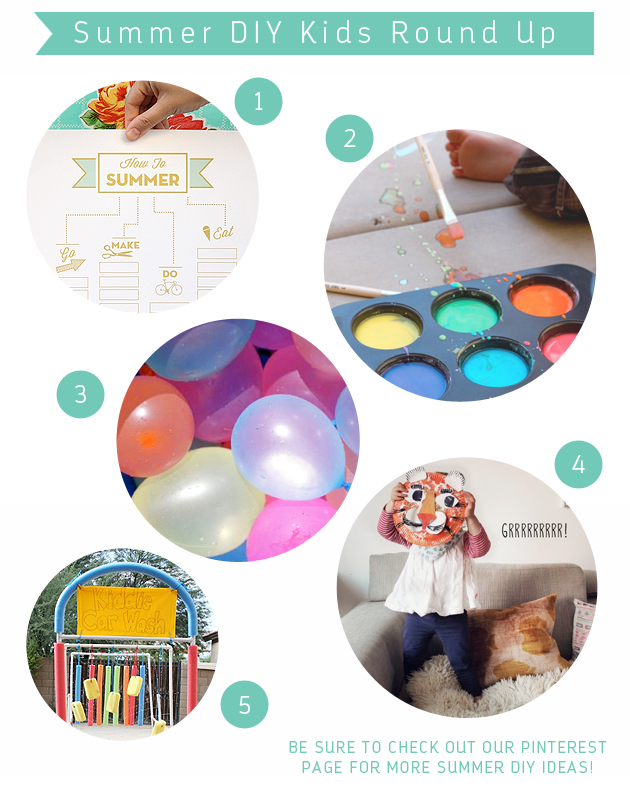 27 Jun

Happy Fridays: Summer DIY Kids Round Up!

1. To start, check out this Free Summer To-Do Printable. Get your kids to fill it out with their Summer Bucket Lists!
2. Try this easy recipe for Liquid Sidewalk Chalk and let your kids go wild in the driveway!
3. No kid (or adult) can resist a good old water balloon fight. Try these 20 Waterballoon Games for backyard fun.
4. On stormy days, Kid-Play-Do Blog offers approachable crafts for kids, like this Mr. Tiger Paper Plate DIY. What's better is that they separate crafts by age group, so you can find the perfect activity for your children.
5. Finally, if you are feeling especially crafty, try your hand at this Kiddie Car Wash!