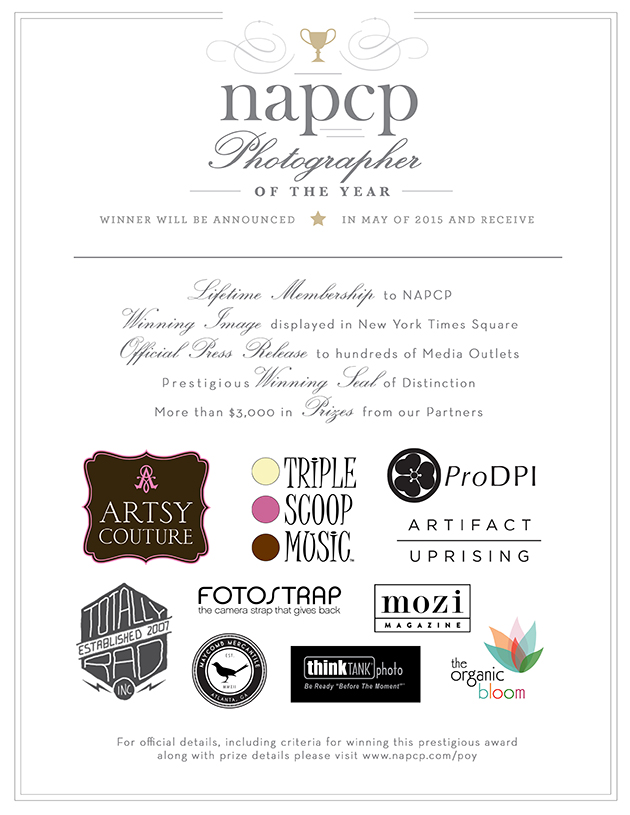 22 Jul

Photographer of the Year – Prize Package!

As NAPCP continues to grow, one of our most important goals is to celebrate the success of our members.  The International Image Competition (going on now) is one of the many ways we do this, and this year there is even MORE to get excited about!

We have worked closely with our vendor partners to create an incredible prize package for the 2014 Photographer of the Year.  Not only will the winner of this prestigious title be rewarded with Lifetime Membership to NAPCP, tons of press and social media coverage, and an exclusive Seal of Distinction; but they will also receive over $3,000 in prizes from our vendor partners.  As an additional bonus, Triple Scoop Music will be awarding ALL winners (1st, 2nd, and 3rd Place) from each competition with one complimentary song license, and Fotostrap will offer complimentary monogramming on any camera strap.

The 2014 Photographer of the Year will be chosen based on cumulative points from winning images in both competitions.  Visit our Photographer of the Year website for more details.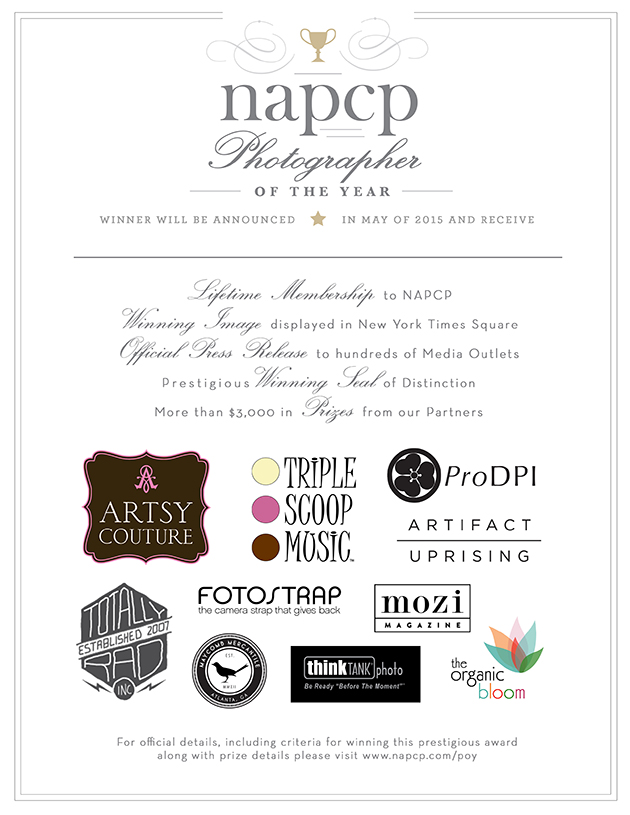 Could you be the next winner?