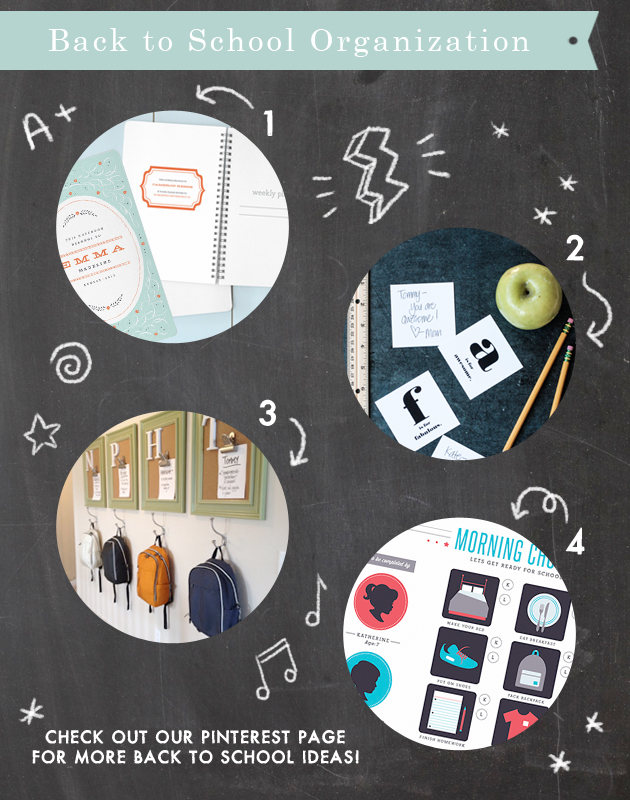 05 Sep

Happy Fridays: Back to School Organization

Back to School is such a busy time for you and your kids, and with everything going on, it's important to stay organized. In that spirit, we've put together a few ideas to help keep your school year running smoothly.
1. With sports, extracurriculars, and weekend activities, we turn to Minted.com for gorgeous Daily, Weekly, and Monthly Planners.
2. These printable, alphabet lunch box notes are adorable and smart.
3. With a few corkboards, frames, hooks, and marque letters, you can turn a cozy corner of your home into a tidy, organized homework and chore center. Here's more inspiration.
4. NAPCP Designer Kristen created these amazing, customizable Morning Chore Charts to help your kiddos stay on track in the morning. Download them FREE at the NAPCP Store!
Finally, we're always pinning to our board, "Staying Organized" with tons of great ideas, DIYs, and printables. Be sure to follow us on Pinterest!