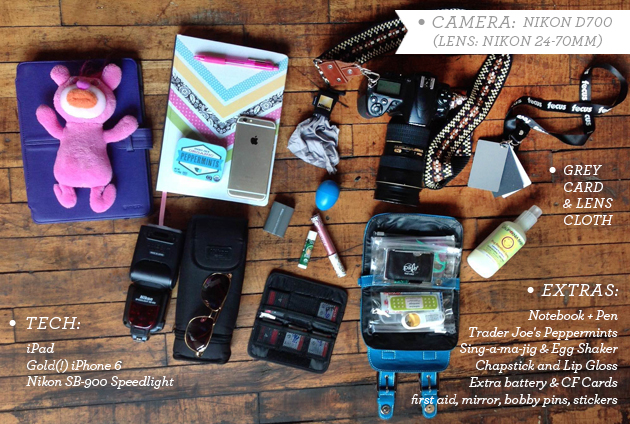 23 Oct

What's in Her Bag: Caitlin Domanico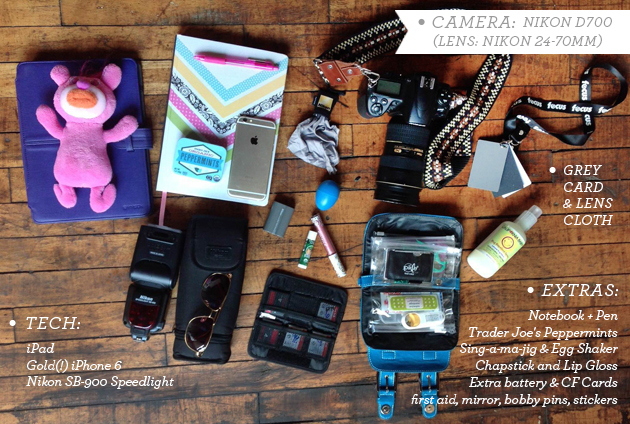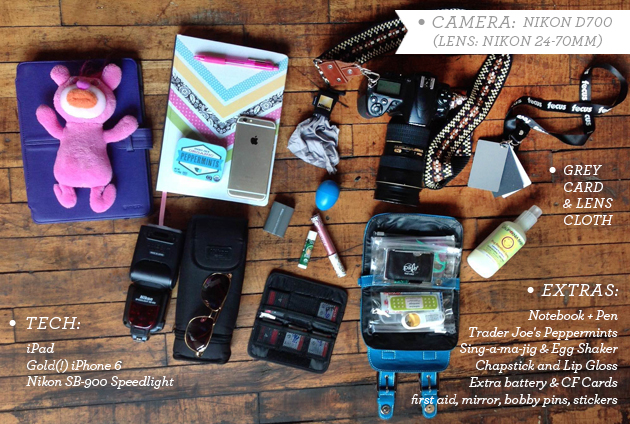 What's In Her Bag:
1. Nikon D700, Nikon 24-70mm lens, and Nikon SB-900 Speedlight.
2. These are super smart and handy to always have around! Grey Card and Lens Cloth.
3. We think Caitlin's Gold iPhone 6 is super sleek – here are some pretty gold cases we found for under $50!
4. We also love Caitlin's cute iPad skin! We love the pattern selection of iPad skins over at Society 6.
5. Every photographer should have a notebook for when genius ideas strike – may we suggest the beautiful indie-designed notebooks at Minted.com?
6. If you're photographing little ones, check out these adorable Sing-a-ma-Jigs! Or invest in some colorful Egg Shakers.
7. Finally, pack it all up neatly (as well as those little extras, like first aid and lip gloss!) in a pretty Kelly Moore Libby Bag!

Thank you so much Caitlin for sharing your bag with us! You can find Caitlin's work on her website, and be sure to follow her on Facebook and Instagram!