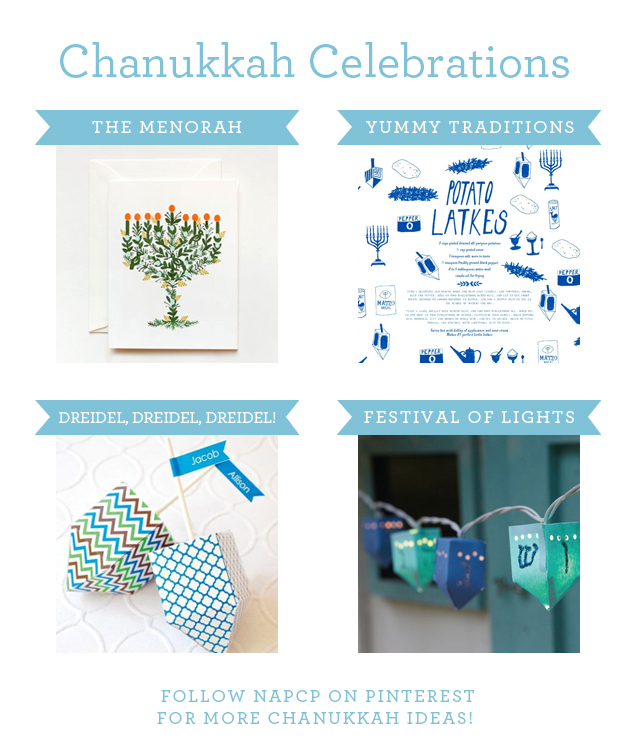 16 Dec

Happy Chanukkah!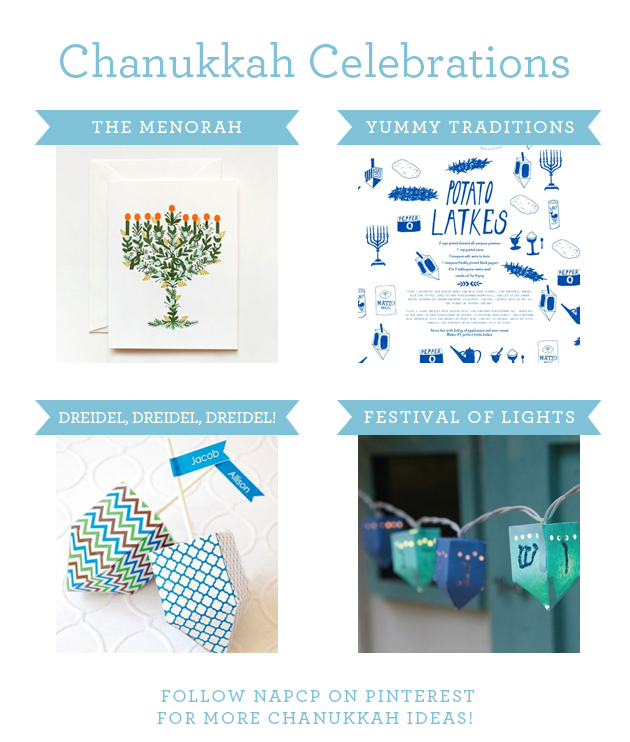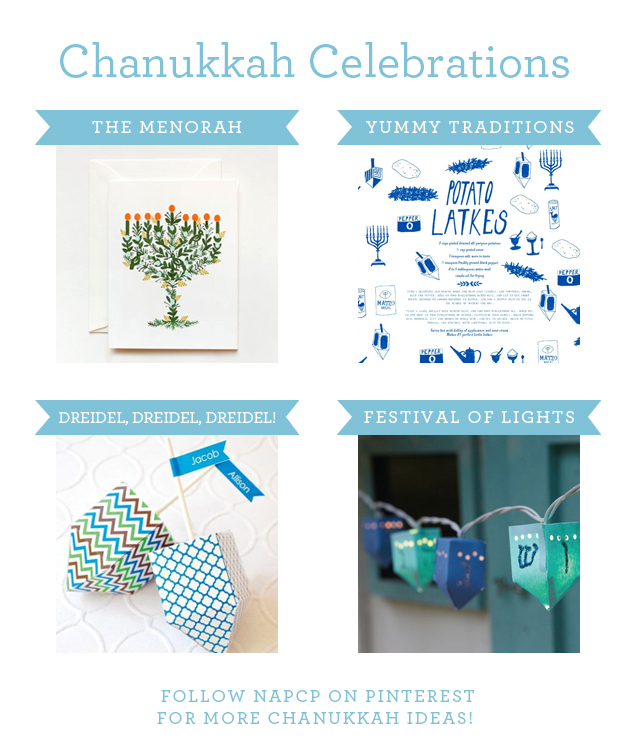 Here at NAPCP, we love the many warm traditions and different ways all of our families celebrate the holiday season! Happy Chanukkah!
1. This beautifully illustrated Menorah Card from Rifle Paper Co is the perfect way to give Chanukkah greetings.
2. This doubles as a traditional recipe and a wrapping paper – clever!
3. Of course we all know the famous song… try your hand at making some free printable paper dreidels! Play or use as pretty place settings.
4. Create your own luminous garland specially for the Festival of Lights!