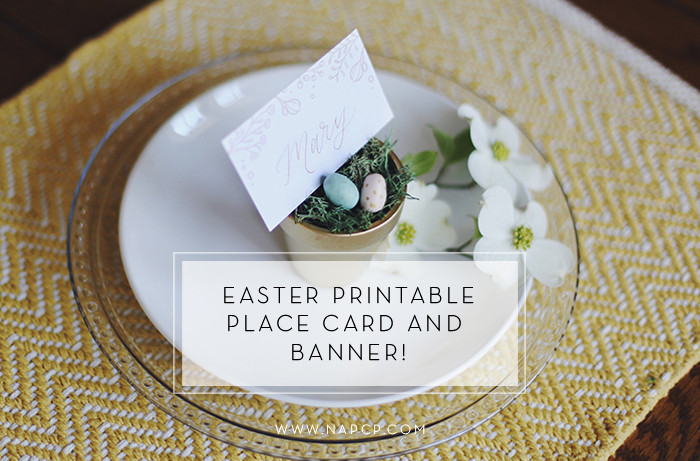 21 Mar

Easter Printable Place Card and Banner!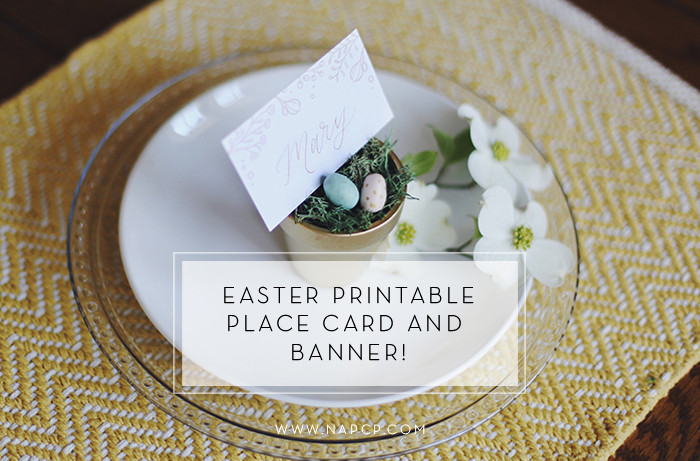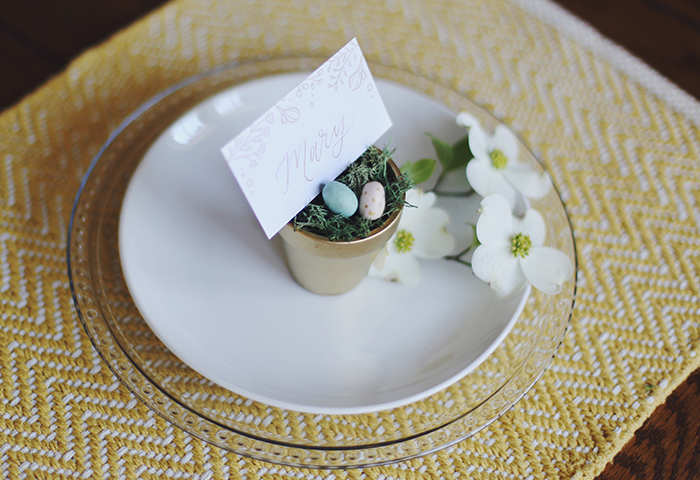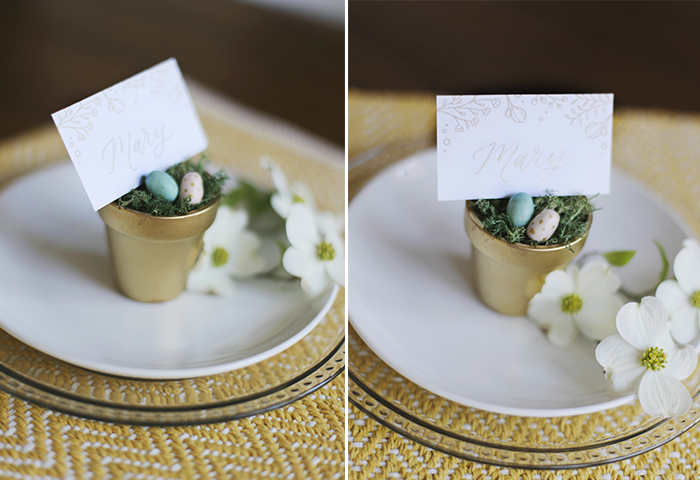 Looking for a way to spruce up your Easter brunch table this year? Just for you, an adorable DIY using our FREE printable place card and banner templates! These little place card holders are super easy to make and won't break the bank. However, feel free to print place cards and style on your own as well! There are no rules here.
Potted Place Card DIY
Supplies:
Mini clay pots (I got 3/$1 at my local Dollar Store)
Moss Filling (Dollar Store – one bag filled 4 pots)
Gold Spray Paint
Matte Card Stock (To print templates)
Molding Clay (In various colors to create small eggs; I used FIMO. If you aren't particularly crafty, or are in a time crunch, you can also try these! Bonus: they're edible.)
Step 1: Print your templates and trim – can leave as folded or cut in half like I did. If you cut in half, you may need a tooth pick to make sure they stay propped up.
Step 2: Spray paint small clay pots gold. Best to have standing up when spraying and not on it's side.
Step 3: Fill pots with moss
Step 4: With your molding clay, take small quarter sized amounts and first roll into a ball. Then using your fingers, round out one end to give more of an egg shape. Also feel free to decorate your eggs! I added gold polka dots to one with a gold sharpie!
Step 5: Top it off with your place card and you are all set!
And if your centerpiece is in need of a little flair as well, we also included this printable banner! Enjoy!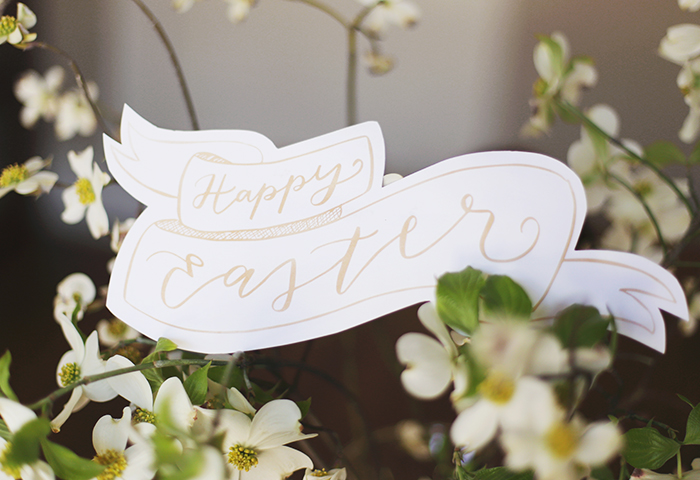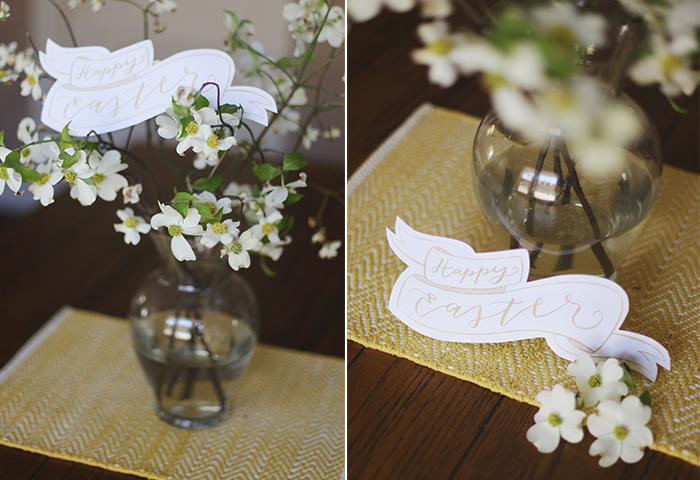 Click here for the EasterPlaceCards | Click here for the EasterBanner
Click here to see more free printables or visit the NAPCP store at www.napcp.com/shop!