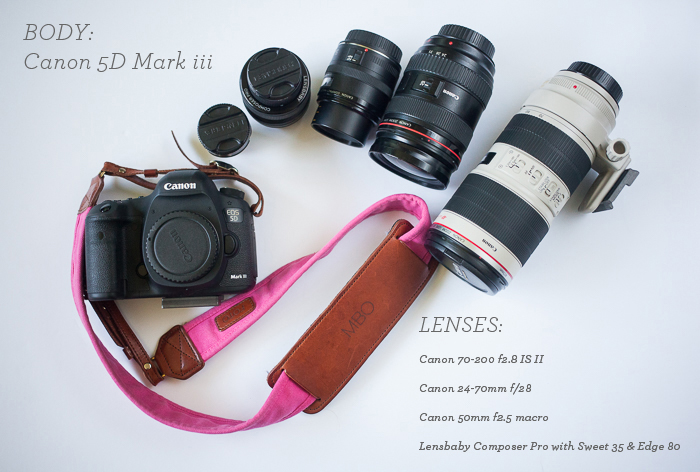 12 May

What's in Her Bag: Mary Okner, of Mary Bea Photography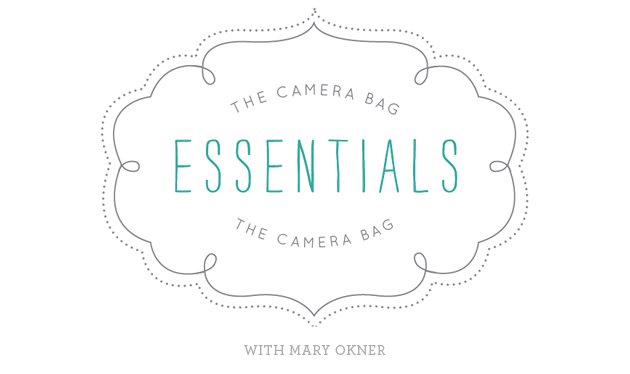 Tell us a little about what's inside.
– 5D Mark iii (pictured with my awesomely monogrammed Fotostrap)
– 5D Mark ii
– Canon 70-200 f/2.8 IS II
– Canon 24-70mm f/28
– Canon 50mm f2.5 macro
– Lensbaby Composer Pro with Sweet 35 & Edge 80
I squeeze all of this and so much more into my LowePro backpack, sometimes it's so heavy I have a hard time staying upright!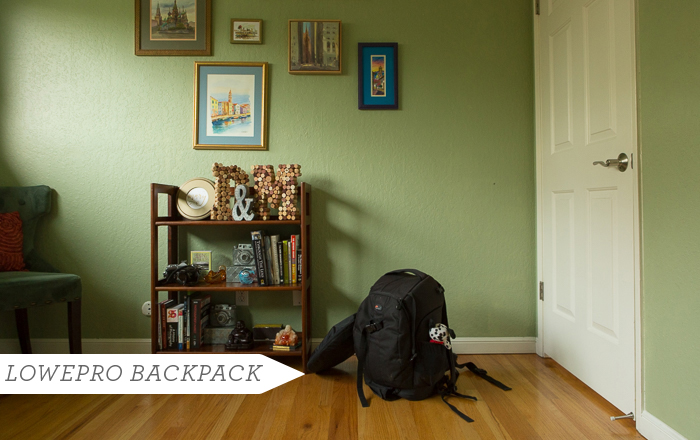 Most used item in your bag?
I am a Canon girl through and through, as you'll notice. My first film camera was Nikon, my second was Canon and then I never looked back! My favorite lens to shoot with is the Canon 70-200 — while it definitely is heavy, it's worth it because it takes some sharp pictures with the creamiest of backgrounds.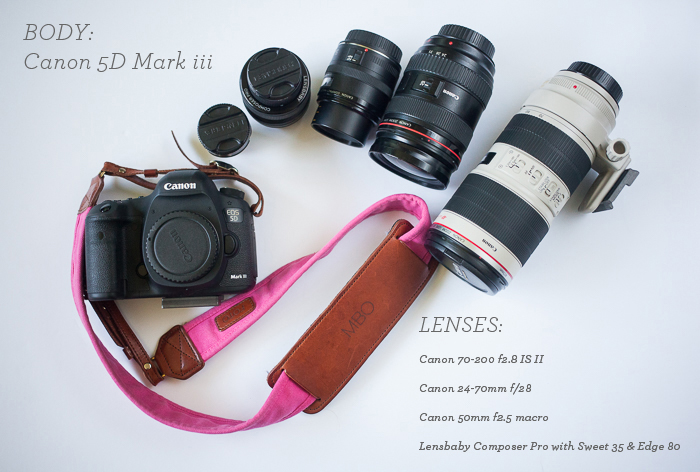 Least used item in your bag?
By far my least used lens in my bag would be the Tamron 19-35, having such a strong focus on portrait and documentary photography I rarely find myself in need of such a wide lens.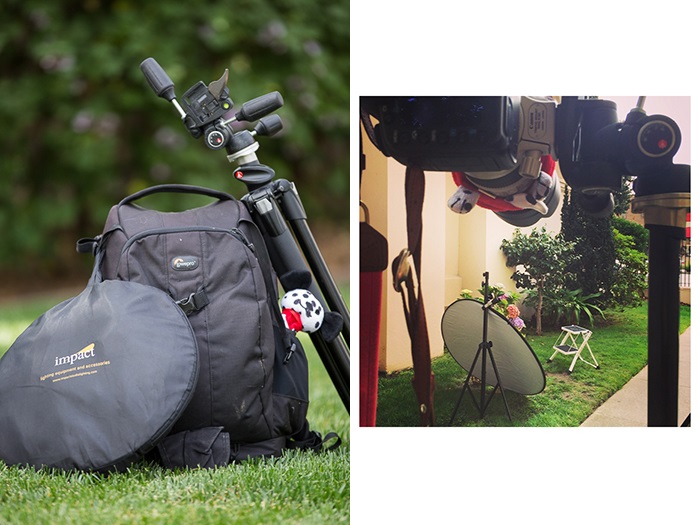 Also …:
My puppy dog Shutter Hugger
Manfrotto Tripod, which I use for every school portrait I do — it has really taught me to frame everything in camera.
My new MOO business cards that I LOVE!
Canon 40mm 2.8
Tamron 19-35 mm 3.5-4.5
SanDisk Extreme Pro CF cards
Speedlites: 320ex & 430ex
REFLECTORS!!!
Lastly, a ton of quality clamps to hold my reflectors in place – while I may want to, I can't always travel with an assistant in tow.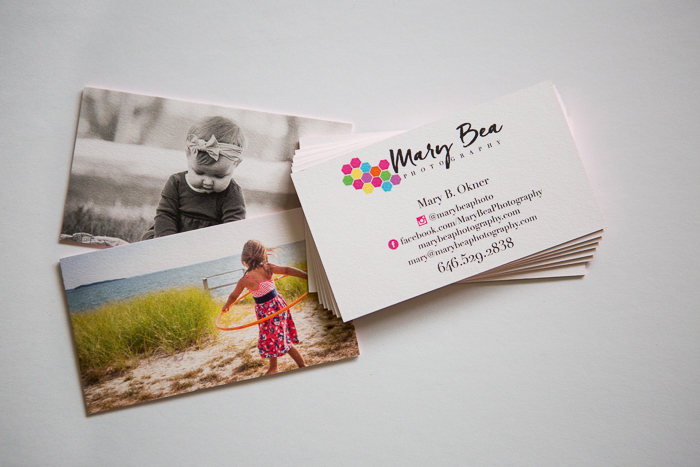 Thank you, Mary, for showing us what's in your bag!
For more of Mary's cheerful, intimate work, be sure to bookmark her web page, Like her Facebook page, and follow her on Instagram!