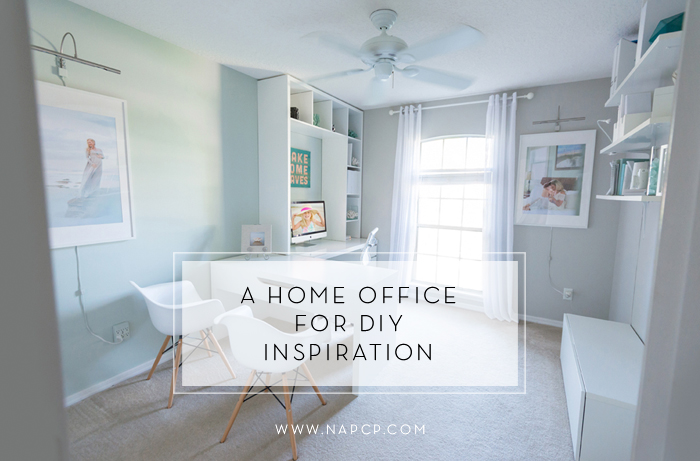 20 Mar

A Home Office for DIY Inspiration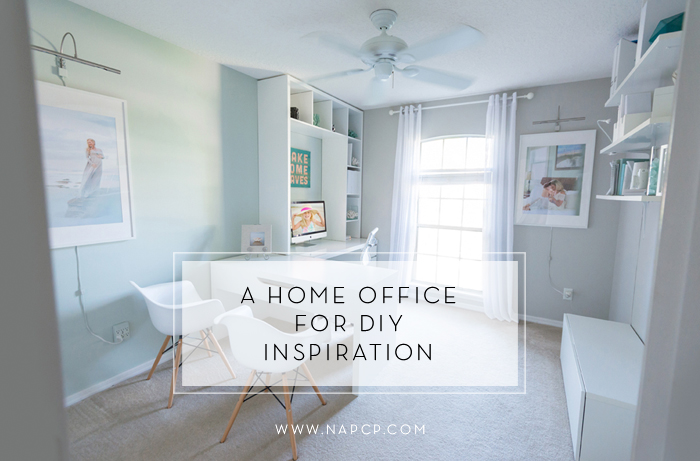 The busy season is fast approaching, photogs — It's time to get organized! The first place to start? Here! Today Rya Duncklee, of Rya Duncklee Studios, is sharing her stylish DIY home office to get you motivated to clear and tidy your own work space. Here's the space before: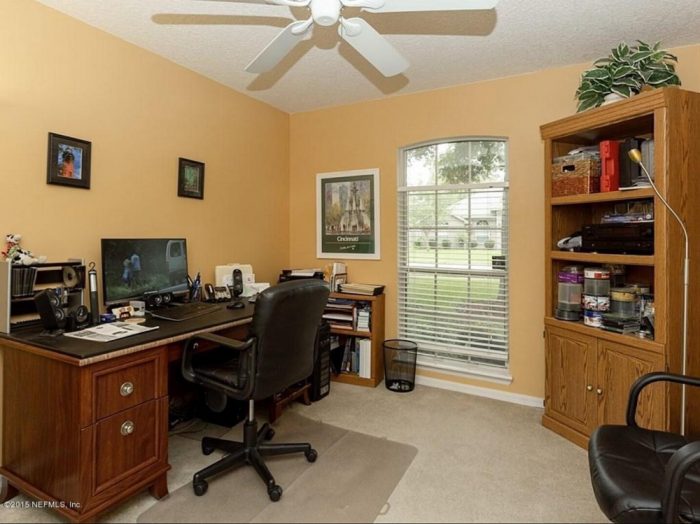 Keep reading for a look at Rya's new space!
NAPCP: Do you have any big business plans for 2017?
Rya Duncklee (RD): Absolutely! I'm currently in the process of a few exciting things I have in the works for 2017, including building a stand-alone studio on our property! I'm still in the planning stages with our architect, but this has been a longtime dream of mine and it is FINALLY coming to fruition! I plan to have a grand opening early fall 2017.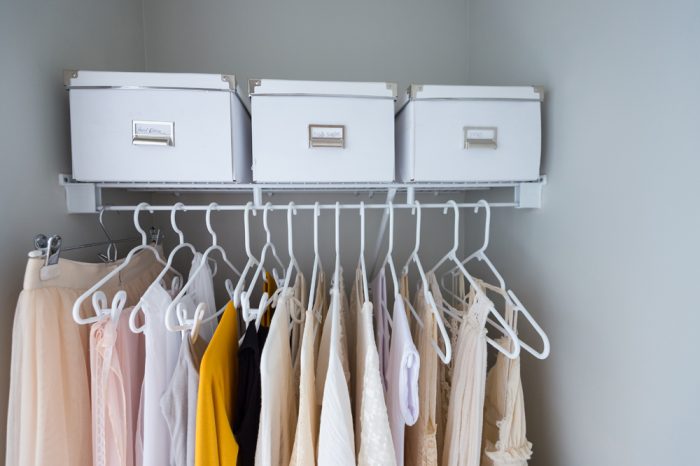 NAPCP: What is your favorite part of doing business, as a photographer?
RD: The constant change! I'm never bored with this industry. There is always something new to learn, some new technique, a new trend. I love that a work day is never the same, and that there is always room for growth. I also enjoy meeting new people each week.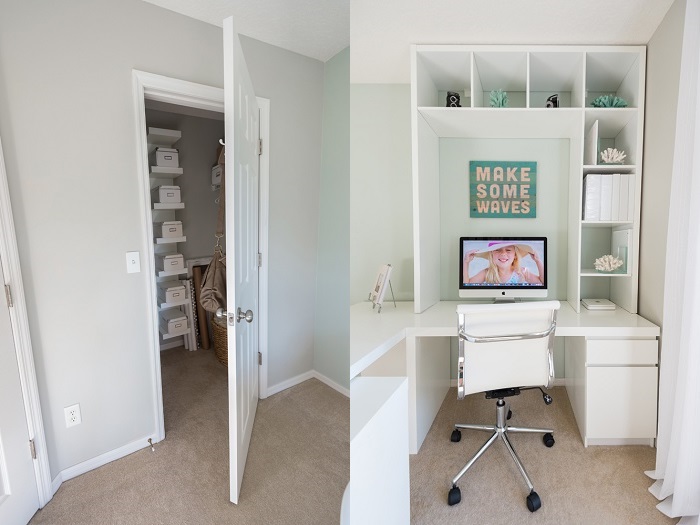 NAPCP: What is your favorite vendor for customized communication for your clients?
RD: Design Aglow. Their products are functional and blend seamlessly with my brand.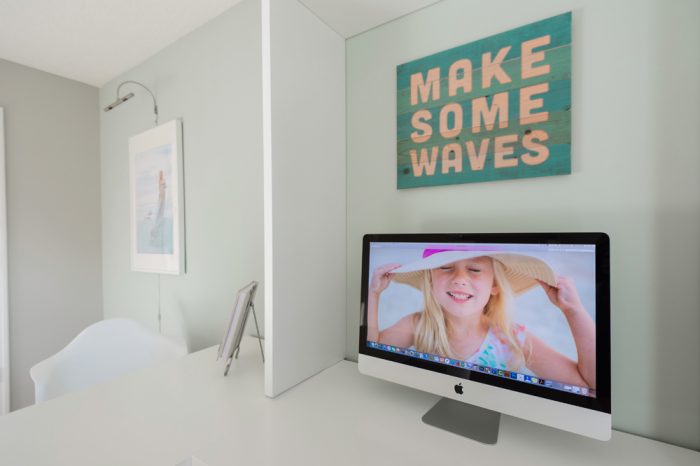 NAPCP: What are your office essentials?
RD: My iMac, my RAID external drive, and my day planner! I think having an organized office is an essential even though that isn't technically a "product". I find when I sit down at an organized desk at the start of a work day it helps me to stay on task.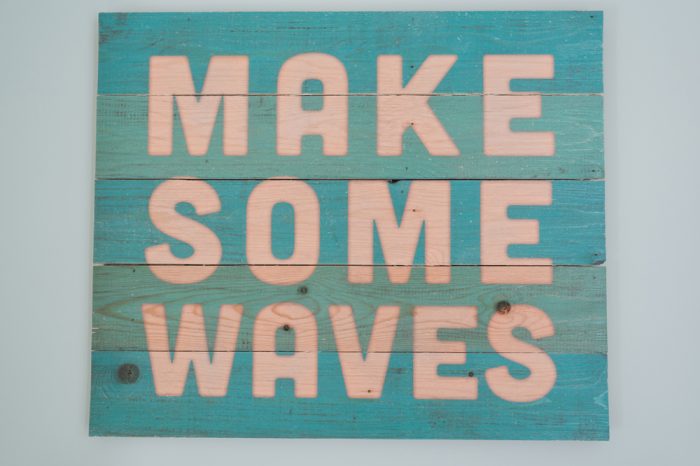 NAPCP: What's your favorite thing about your office?
RD: The colors, and the custom shelving. I chose the same colors in my office that I use in my brand. Aqua/mint have always been my favorite colors. I live near the beach and grew up on the water so I find the blues calming and relaxing. And of course white to me is simple and clean, so I tried to keep that throughout the space. The custom shelving in my office is of my design. And the hubby helped me to install it. I took a bookshelf and turned it upside down so that I could utilize the space above my desk, creating more shelving.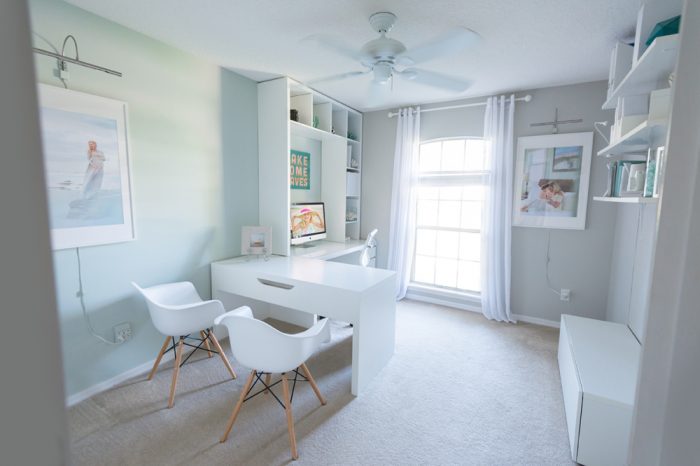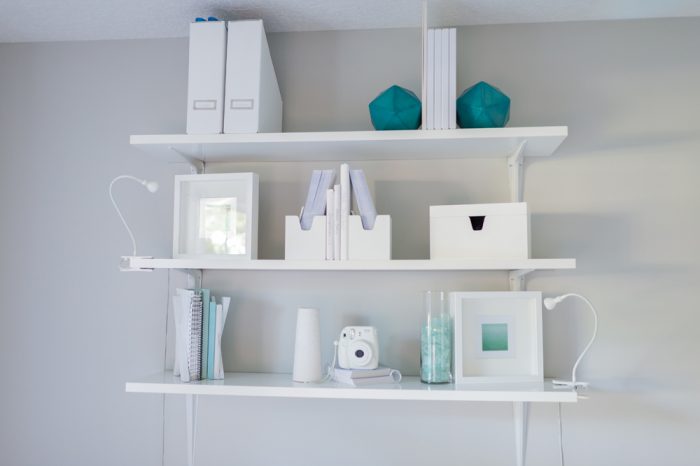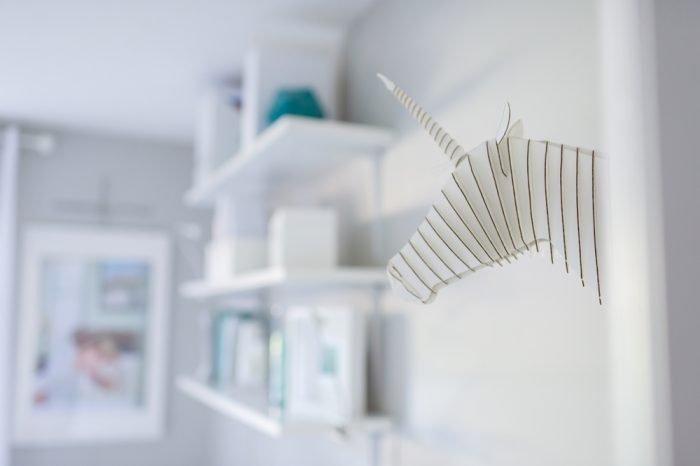 NAPCP: In closing, tell us something we may not know about you!
RD: That's a hard one! I'm a master scuba diver. I've logged hundreds of dives. Diving is one of my passions. Someday I would love to incorporate my love for photography with diving and take some underwater dive photography classes, and perhaps even teach some.