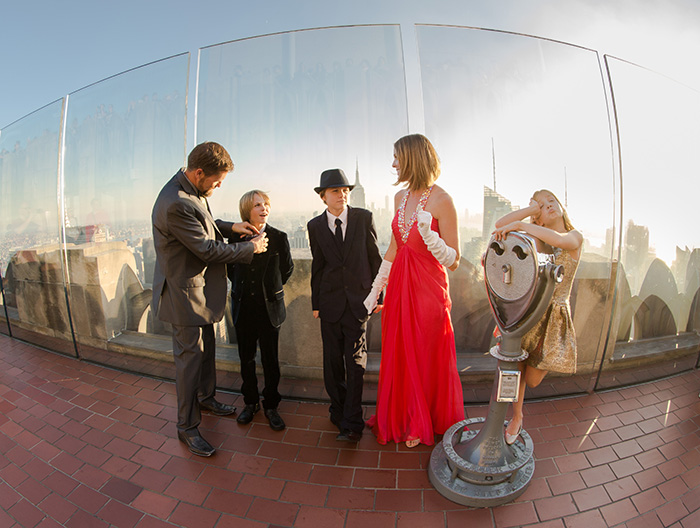 06 Jun

Glitz and Glamour in the City | Top of the Rock NYC Family Photos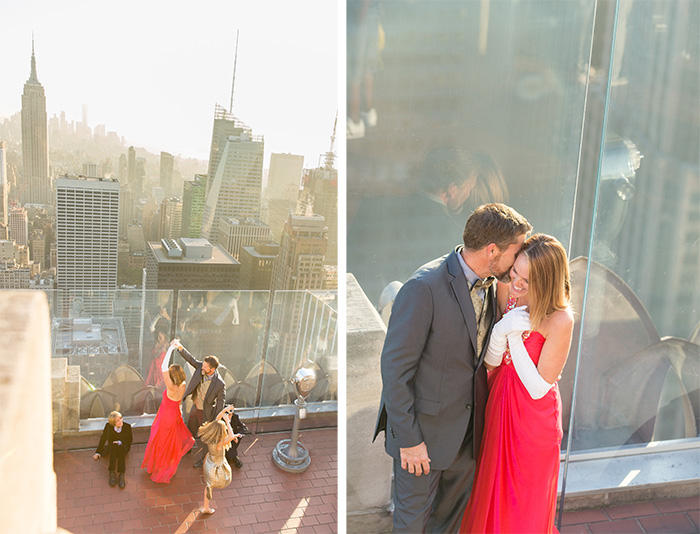 I love photographing families in the suburbs but every time I go in to New York City for a family session, I get super excited. New York is my favorite city in the whole wide world – and I've been to A LOT of cities! The energy, people, movement, textures, colors – so many things that I love about NYC. When I was asked about doing a family session at the top of the Rock (at Rockefeller Center, 70 stories up) you can imagine that I got a bit excited … then I got nervous (not only do I have a fear of heights, but the top of the Rock State building can get pretty crowded, as you can imagine) … and then I got excited again. I was a ball of mixed emotions (mostly fear of heights and excitement) when I showed up for the session. Fortunately, it went great!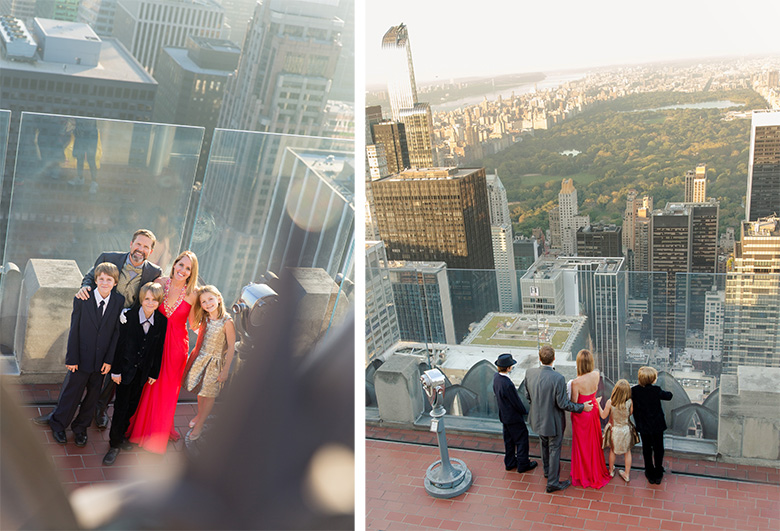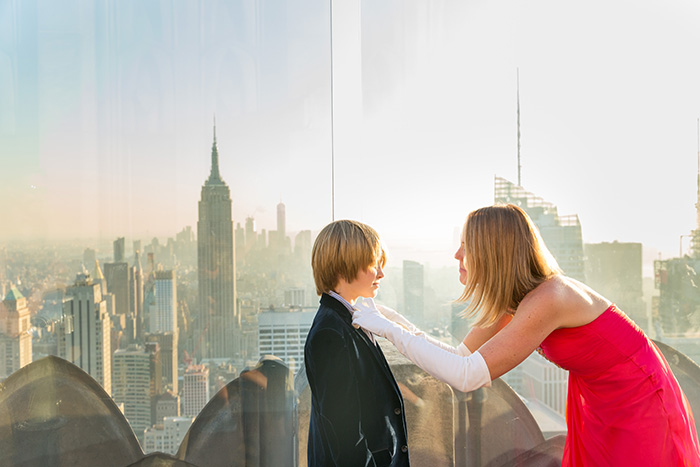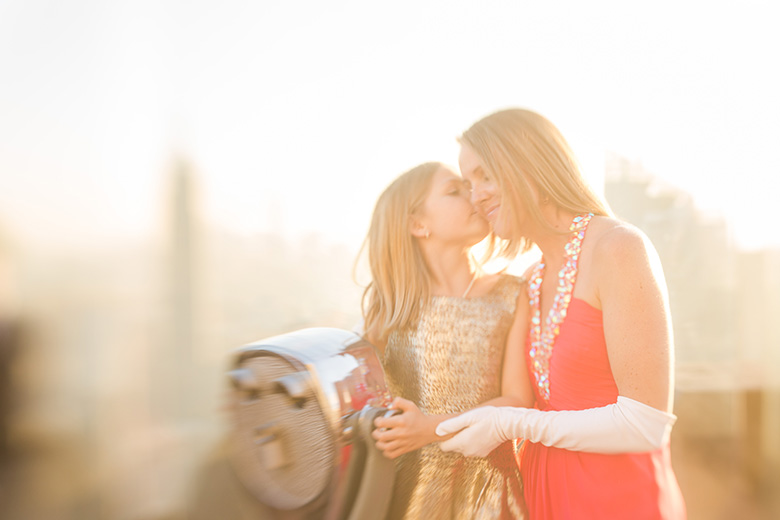 Inspiration
The inspiration for this session came from my clients and from the city itself. The mom had a very clear vision of the photo shoot – high glamour meets NYC. She had a beautiful red evening gown that she wanted to use for the photo shoot and then built on that – so there were also sparkly dresses, fancy suits, and even a top hat!
I wanted to capture the beauty of NYC skyline but also the noise and the craziness and the energy of it – I thought that using a Lensbaby and a fish-eye lens for some images would help capture that.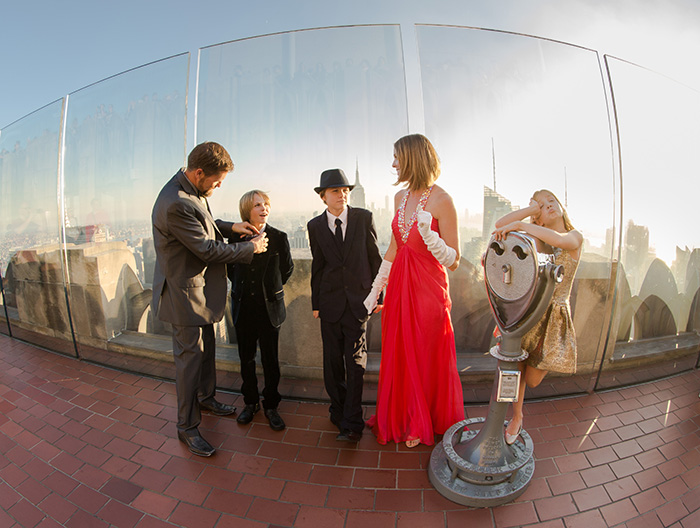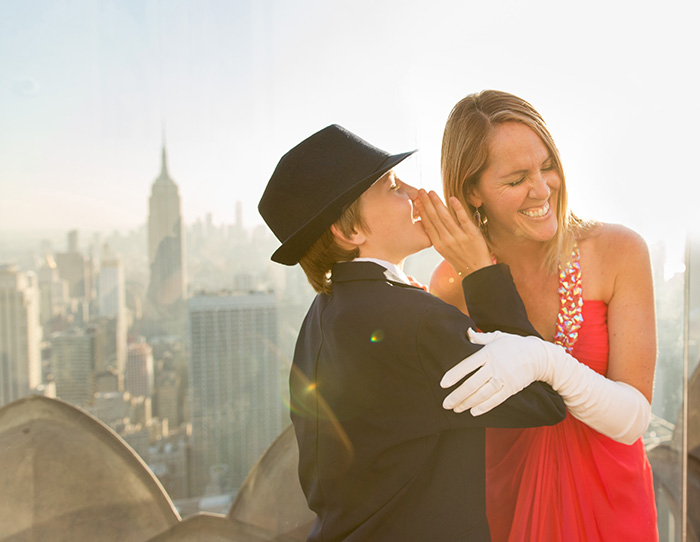 Favorite Element
NYC skyline, evening dresses and top hats. I cannot pick just one.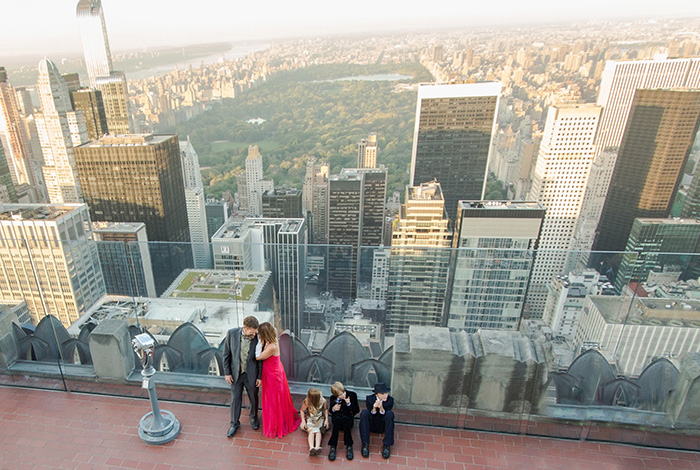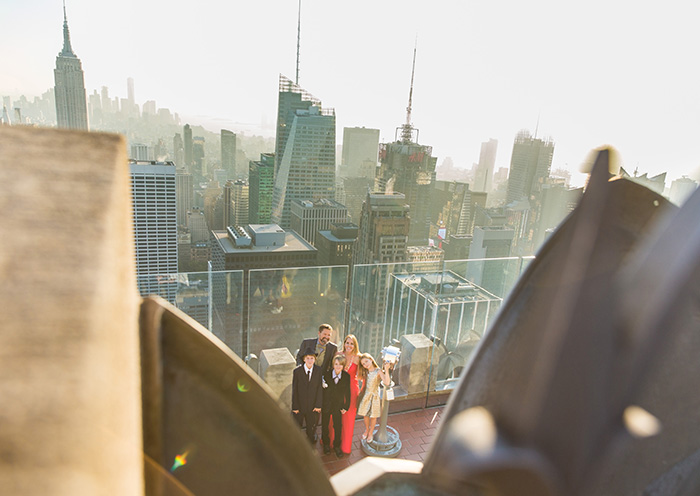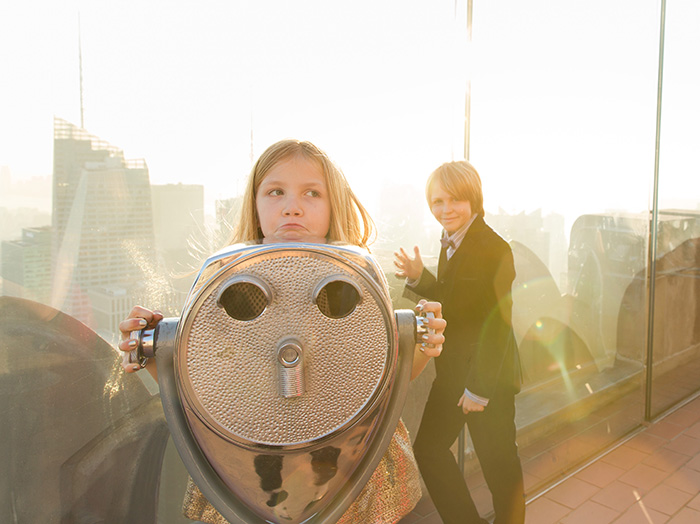 Biggest Challenge
My biggest challenge was ALL THE PEOPLE at the top of the Rock. If you think New York City is crowded, you can imagine how crowded one of its most famous landmarks is. There was a lot of waiting around for people to pass, working very quickly, creative cropping, and some people removal in Photoshop.


Final Thoughts
I loved this session. Sure it was a bit stressful and exhausting. Maneuvering among hundreds of people in a pretty tight space, while carrying what seemed like a 50 pound bag full of equipment, is never easy. But it was fast paced, full of great energy and just so much fun! Capturing this family's first visit as a family to my favorite city – the kids' first reaction when they saw NYC skyline from the top of the Rock, parents having a quiet moment together, ever changing light, and skyline at sunset – was really priceless for me. I cannot say how happy it makes me knowing that MY images grace the walls of this family's home and will always be treasured as memories of their first family trip to NYC. New York is busy and loud and crowded but makes for a stunning backdrop for family photos!