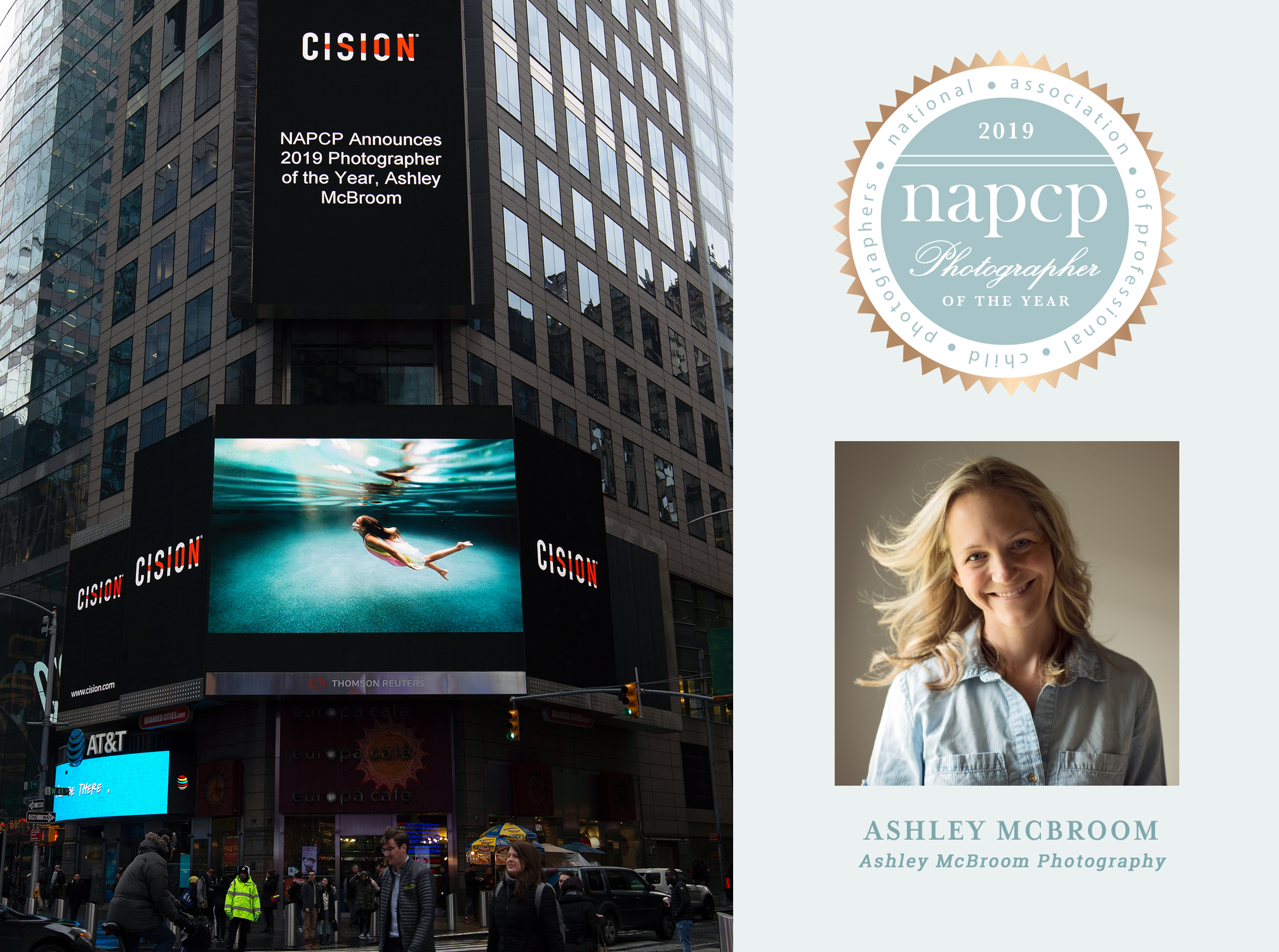 28 Feb

NAPCP Announces Photographer of the Year: 2019!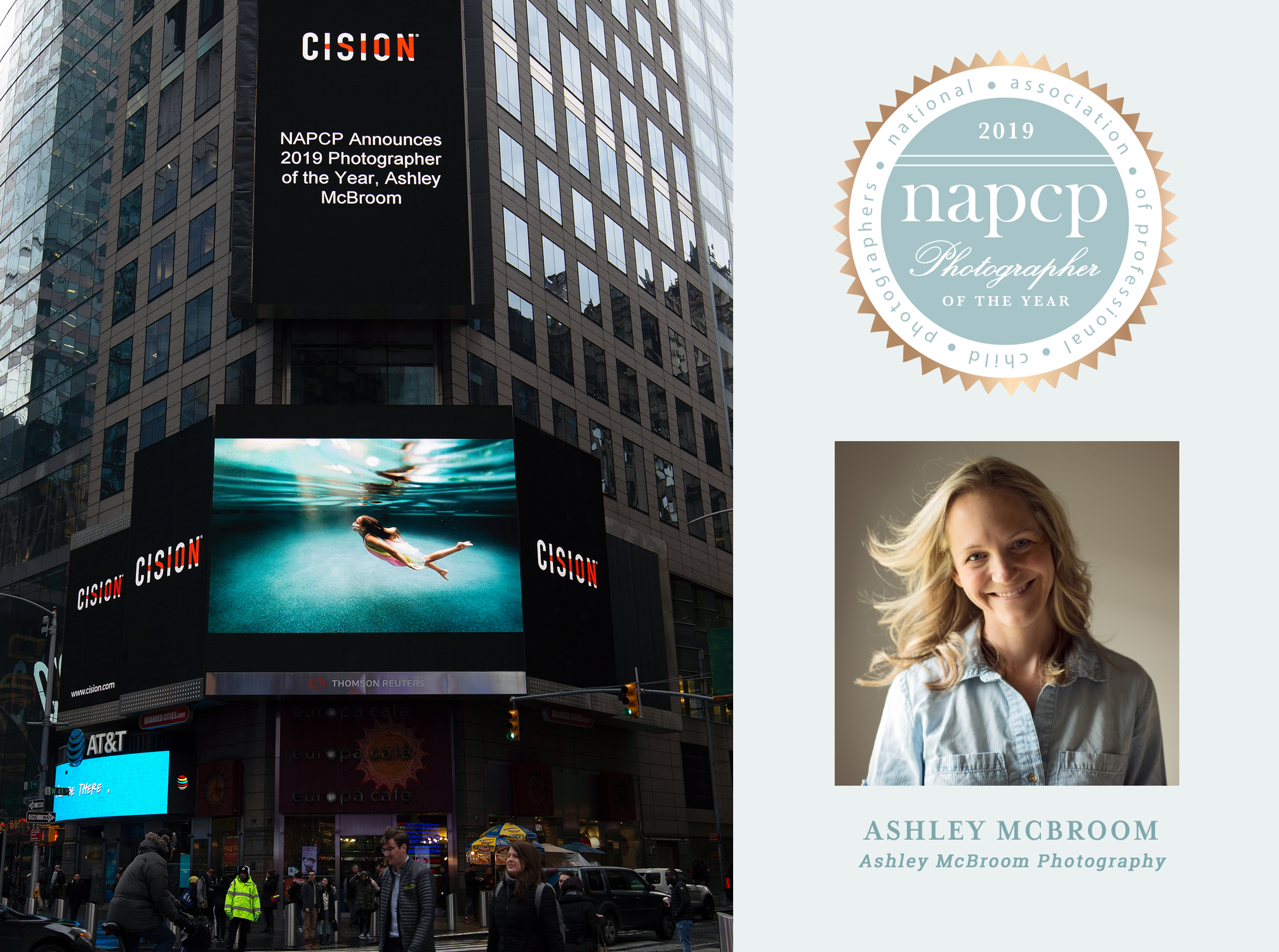 NAPCP announces our 2019 Photographer of the Year! NAPCP's 2019 Photographer of the Year is Ashley McBroom, of Ashley McBroom Photography. You can see one of Ashley's winning images on a digital billboard in New York City. Check it out above in Times Square!
Ashley is one of the highest recipients of wins and medallions in NAPCP's 2019 image competitions. She is awarded as NAPCP Photographer of the Year for the following:
Displaying a singular creative vision that inspires the NAPCP member community
Professional integrity
Consistently producing technically robust, magnificent work
NAPCP community involvement
All-encompassing representation of the organization
Industry buzz around, and participation in, our elite competition continues to grow! The NAPCP panel of judges are photography experts and luminaries. Our image competition judges critiqued thousands of image submissions for creativity, impact, composition, and technical merit. Entries cover a range of categories including family, maternity, seniors, newborn, tween, baby, sibling, and child.
The excitement and thrill of being named NAPCP 2019 Photographer of the Year is overwhelming! Additionally, Ashley McBroom will receive a lifetime membership to NAPCP. She will also receive social media and press coverage, and a NAPCP exclusive Seal of Distinction.
Congratulations, Ashley McBroom! NAPCP 2019 Photographer of the Year!
Save