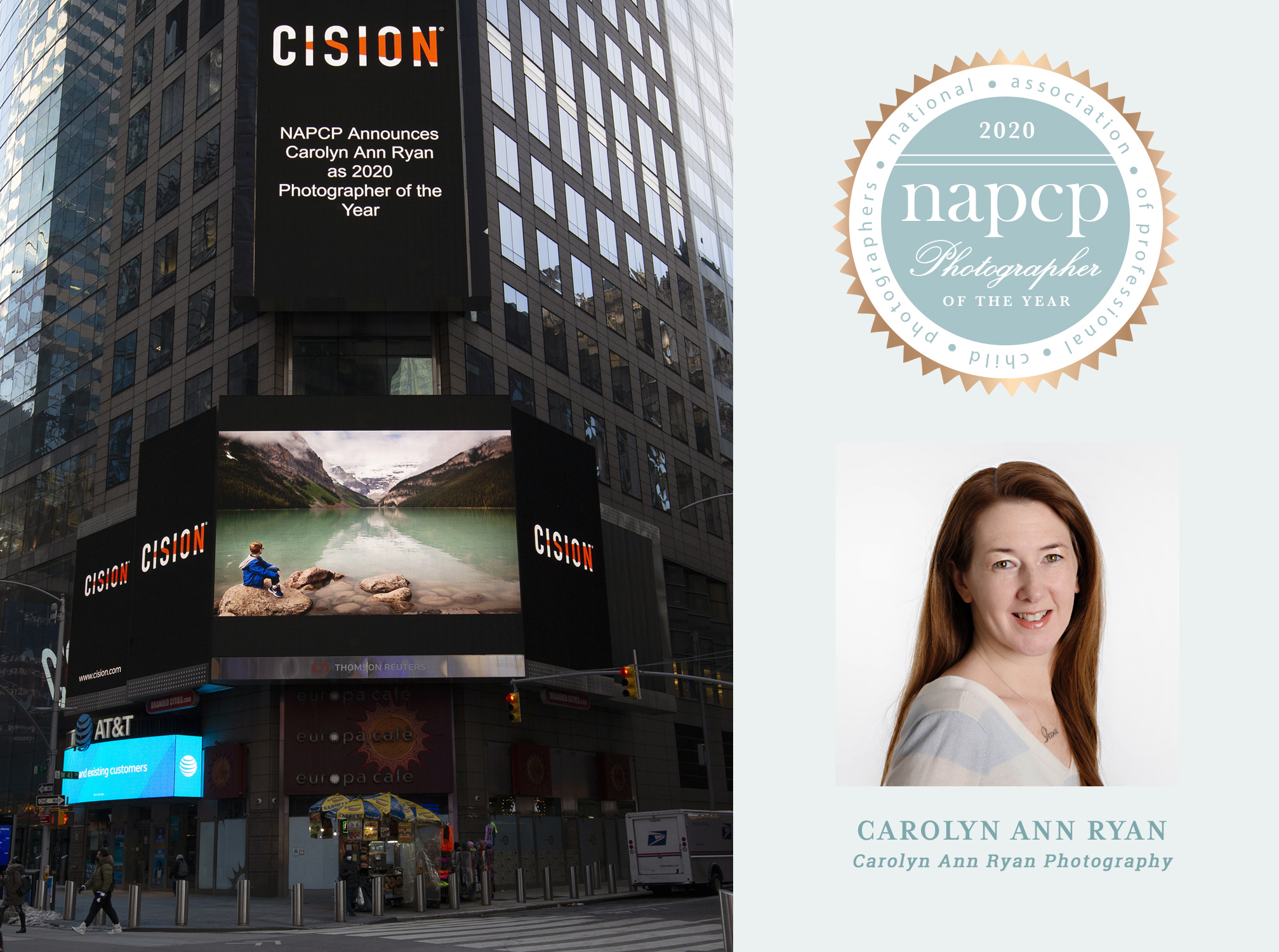 08 Mar

NAPCP Announces Photographer of the Year: 2020!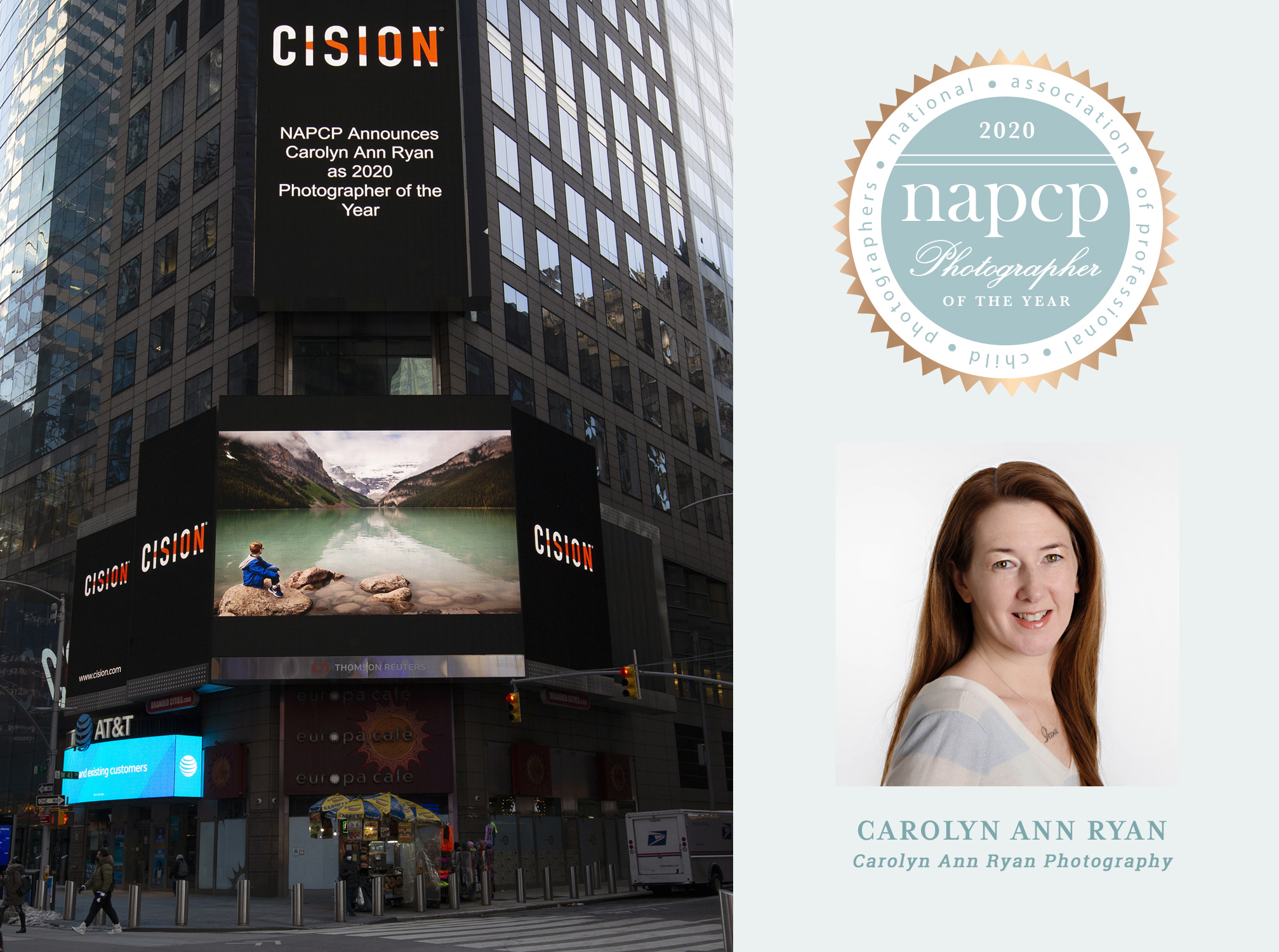 The National Association of Professional Child Photographers (NAPCP) is thrilled to announce our 2020 Photographer of the Year, Carolyn Ann Ryan of Carolyn Ann Ryan Photography! One of Carolyn's images was featured on a digital billboard in New York City's immense, brilliant, and monumental Times Square.
In addition to being a recipient of one of the winning seals in NAPCP's image competition this past year, Carolyn is awarded as NAPCP Photographer of the Year for the following:
Displaying a singular creative vision that inspires the NAPCP member community
Professional integrity
Consistently producing technically robust, magnificent work
NAPCP community involvement
All-encompassing representation of the organization

As industry buzz around, and participation in, our elite competitions grows, the NAPCP panel of of photography experts and luminaries critiqued thousands of image submissions for creativity, impact, composition, and technical merit.
"Over the past decade, I have watched Carolyn grow as an artist, a business woman and as a community leader. We are so fortunate not only to have her as our Photographer of the Year, but also as a pillar of the professional child and family photography community, and an encouragement and friend to everyone around her. Congratulations, Carolyn!" – Alice Park, Co-Founder of NAPCP
As if the excitement and thrill of being named NAPCP 2020 Photographer of the Year aren't enough, Carolyn will also receive a lifetime membership to NAPCP, tons of social media and press coverage and a NAPCP exclusive Seal of Distinction.
Congratulations, Carolyn Ann Ryan! NAPCP's 2020 Photographer of the Year!