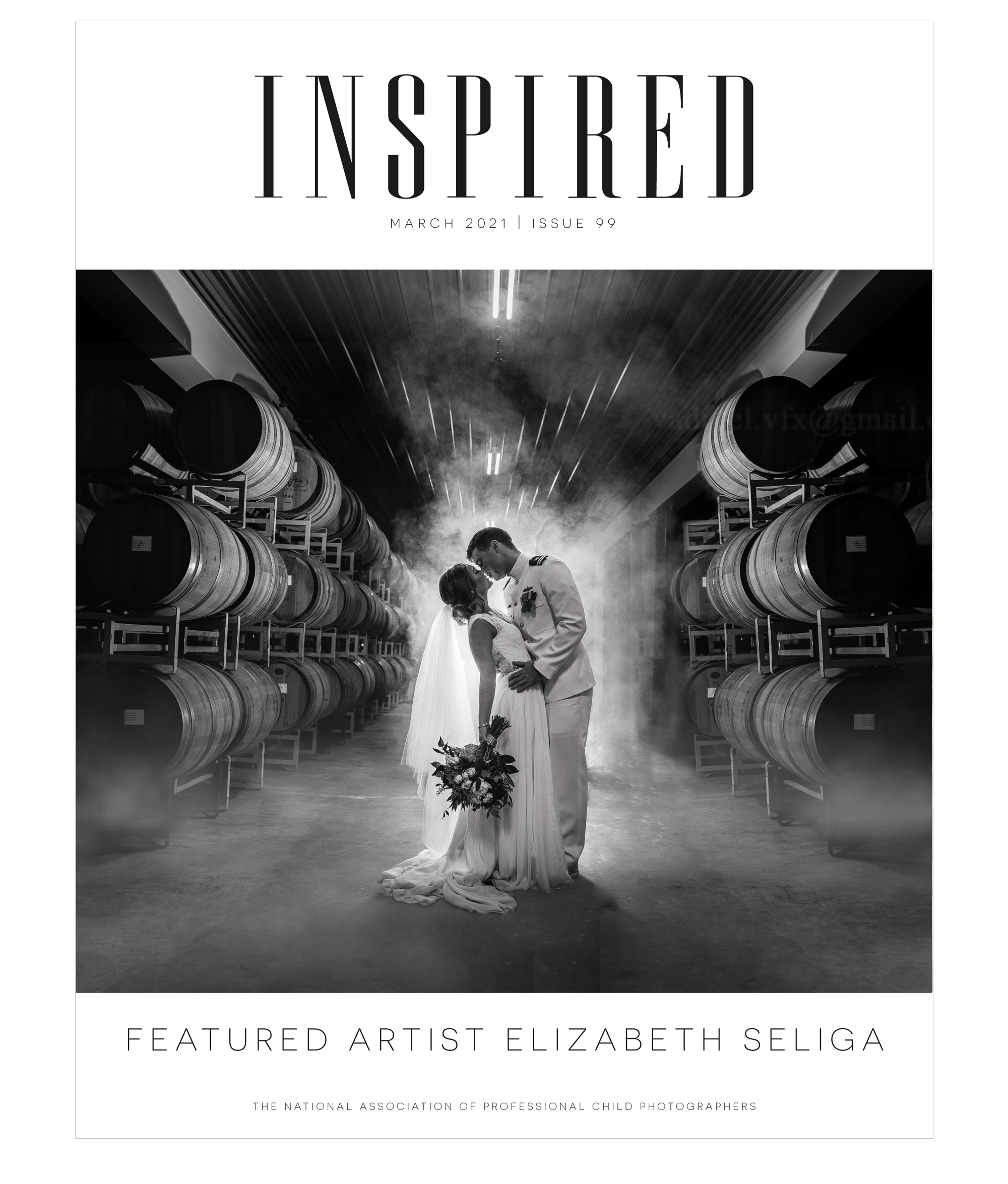 23 Mar

March 2021 Inspired Magazine: Featuring Elizabeth Seliga!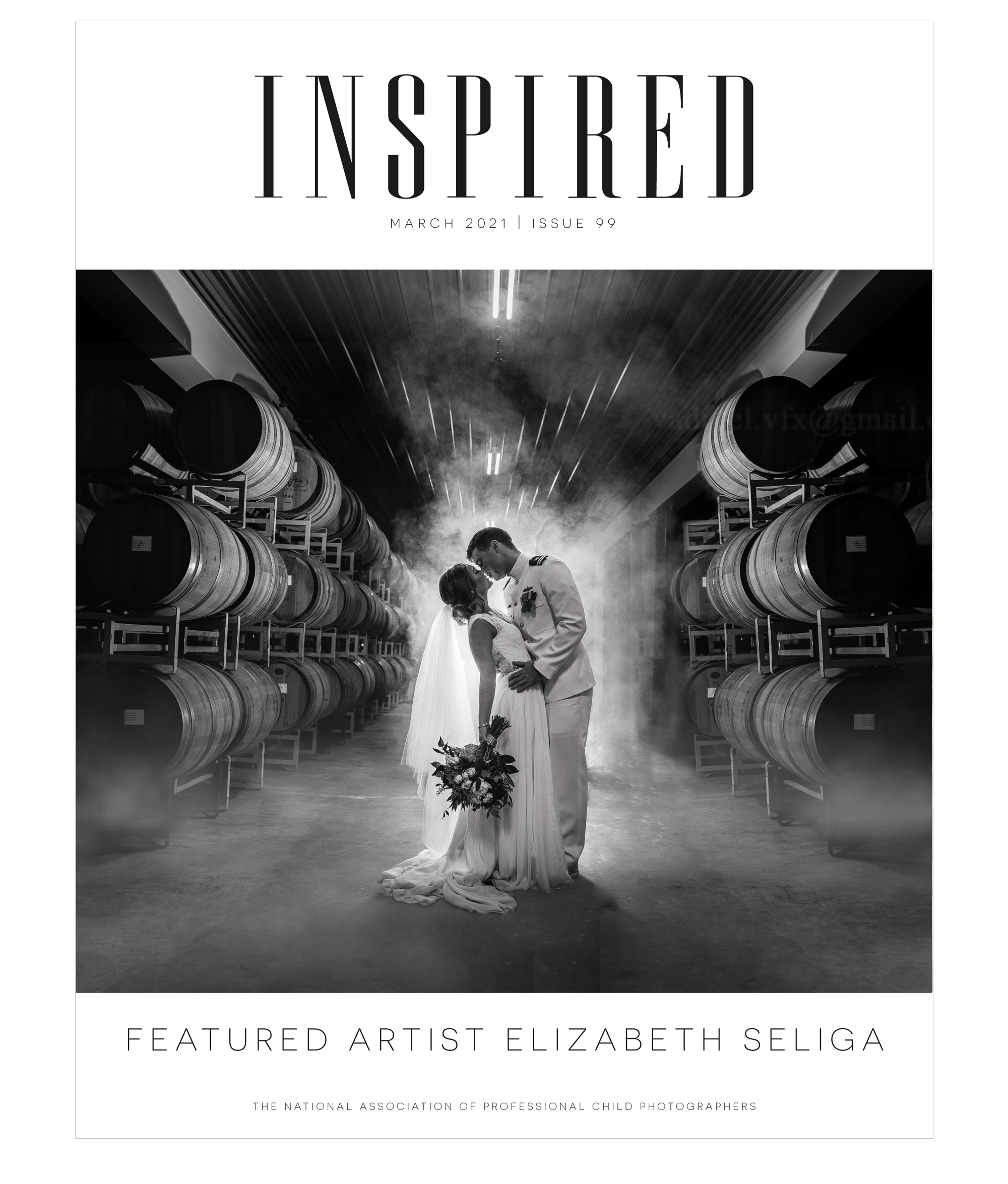 The March issue of Inspired is HERE!
Spring has sprung! With blue skies, bright sunshine and warmer weather finally here, we encourage all of you to spend some time outside — enjoying the beauty of spring and allowing it to inspire your creativity.
The NAPCP team is thrilled to announce Carolyn Ann Ryan of Carolyn Ann Ryan Photography as our 2020 Photographer of the Year! Carolyn took 3rd place in NAPCP's Unity competition last year. In addition to her win, we applaud her incredible creative vision, professional integrity and commitment to the NAPCP community. She is an exemplary ambassador for the organization, and we feel fortunate to include her among our members. Congrats, Carolyn Ann Ryan!
We are pleased to introduce Elizabeth Seliga of 3 Cats Photo as March's Featured Photographer. Elizabeth's creative talent has earned her multiple NAPCP Image Competitions wins as well as Master Photographer Certification in both the Maternity and Senior categories. Elizabeth marvels over the bonds between loved ones, which makes her incredibly skilled and passionate in her work capturing the heartwarming moments witnessed at weddings.
In this issue, Willy Wilson taps into her years of industry experience to share simple insights for being more intentional each day. Willy offers advice and tips to express creativity even during what may seem like an ordinary session.
We enjoyed all the submissions for this month's featured "Portrait" theme, and submissions for April's "Light" theme are now open! Members and nonmembers are welcome to submit their photos through April 1, and "Light" themed images will be considered for our upcoming issue!
Master Photographer Certification for the Baby Category is now closed. If you applied, check your email, as certifications will be sent your way soon. The Family Category will open May 3, so stay tuned for more information.
New 2021 NAPCP Ambassadors will be announced soon, and we look forward to meeting them during our first week of NAPCP Gatherings later this spring, April 19-25.
And finally, we'll close with some exciting NAPCP news: As the only competition of its kind, the Inspired Gallery and Print Competition is back this year! Artists across the globe are encouraged to submit their work as the top 100 images will advance on to be displayed in the beautiful gallery event at NAPCP headquarters (Park Studios) in Atlanta, GA. Submissions will open on April 5. Be sure to check the NAPCP website for more updates.
Were you featured this month? Send your family and friends the magazine so everyone can see!
Inspired is FREE for members (check your email!), as an exclusive member benefit. If you want to access Inspired for free, make sure ya join us!
You can also purchase your digital or printed copy of Inspired Magazine, here!
Don't forget to tag #NAPCPInspiredMag on social media. We can celebrate your feature together. The NAPCP team can't wait to see your posts!