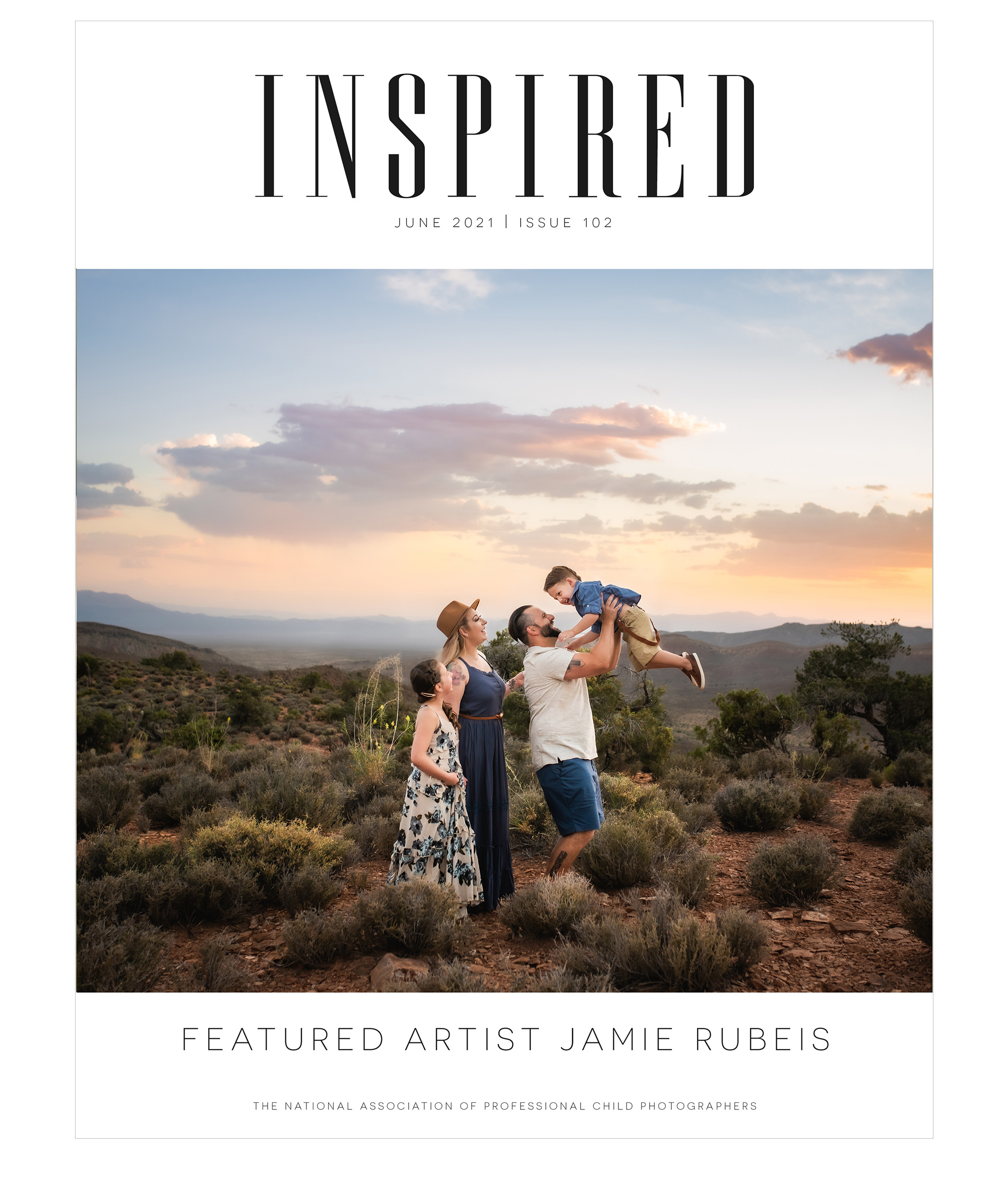 28 Jun

June 2021 Inspired Magazine: Featuring Jamie Rubeis!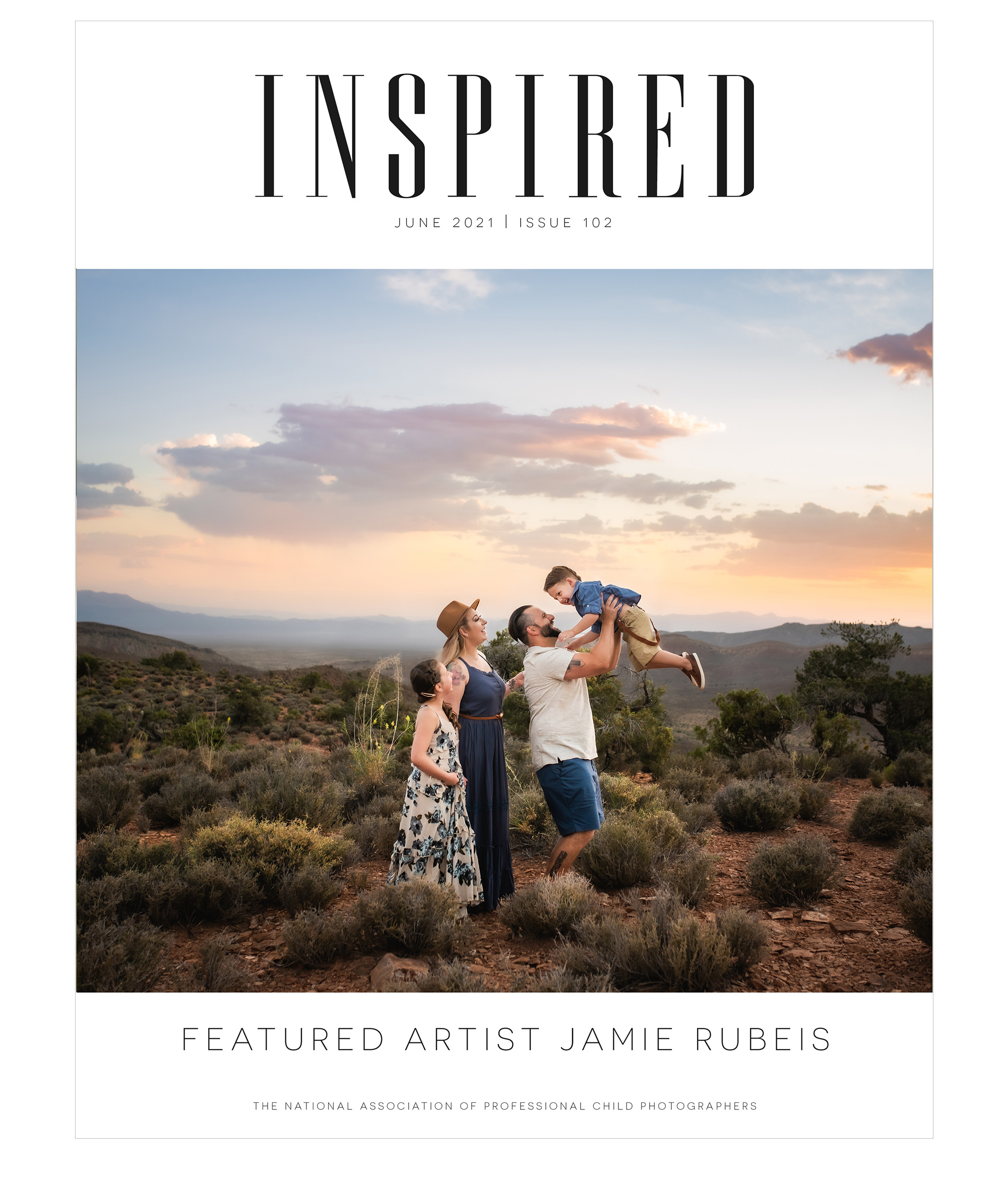 The June issue of Inspired is HERE!
Summer is in full swing! School's out and the sun is shining brighter than ever. Now is the perfect time to bask in all the summer activities we missed so dearly last year – playing games on beach, heading to the pool, enjoying an Independence Day parade and more. A revitalization of summer is sure to get everyone's imagination moving – and we can't wait to see what you create!
This June, we are pleased to announce Jamie Rubeis of Jamie Rubeis Photography as our featured artist. Jamie, who is based in Las Vegas, recently completed the Master Certification in the Child and Family categories and also received the honor of Top 100 artists in this year's Inspired Print Competition. Jamie continuously shares her beautifully captured work inspired by the laughter and love of family. She is a representation of everything NAPCP stands for to the fullest.
As you meander through this month's issue, Beyond Mindset: 5 Mind Hacks for Photographers is a must read. Erin Michalski's featured article is dedicated to photographers shifting the way they think all to grow their creative power and businesses. As a Master Photographer in the Child category and winner of several awards including both silver and bronze from RISE International and the gold and Judges' Choice from the Focus Portrait Awards, this is advice that can't be missed!
Congratulations to the winners of the 2021 NAPCP Inspired Print Competition. It was truly an honor to celebrate our Top 100 Artists. Keep an eye out for our August issue as we feature the event and our winners.
We enjoy combing through our member submissions each month. Member and non-members continue to shine through their creative work and individualized approaches, and this month's "Water" theme did not disappoint! Submissions for the July "Nature" theme is now open. We welcome all submissions for a chance to be featured in next month's issue!
To close, we invite all members of the NAPCP family to become a Master Photographer in the Maternity category. The application opens on July 5 and results will be sent via email later this month. We are looking forward to seeing your work!
Were you featured this month? Send your family and friends the magazine so everyone can see!
Inspired is FREE for members (check your email!), as an exclusive member benefit. If you want to access Inspired for free, make sure ya join us!
You can also purchase your digital or printed copy of Inspired Magazine, here!
Don't forget to tag #NAPCPInspiredMag on social media. We can celebrate your feature together. The NAPCP team can't wait to see your posts!