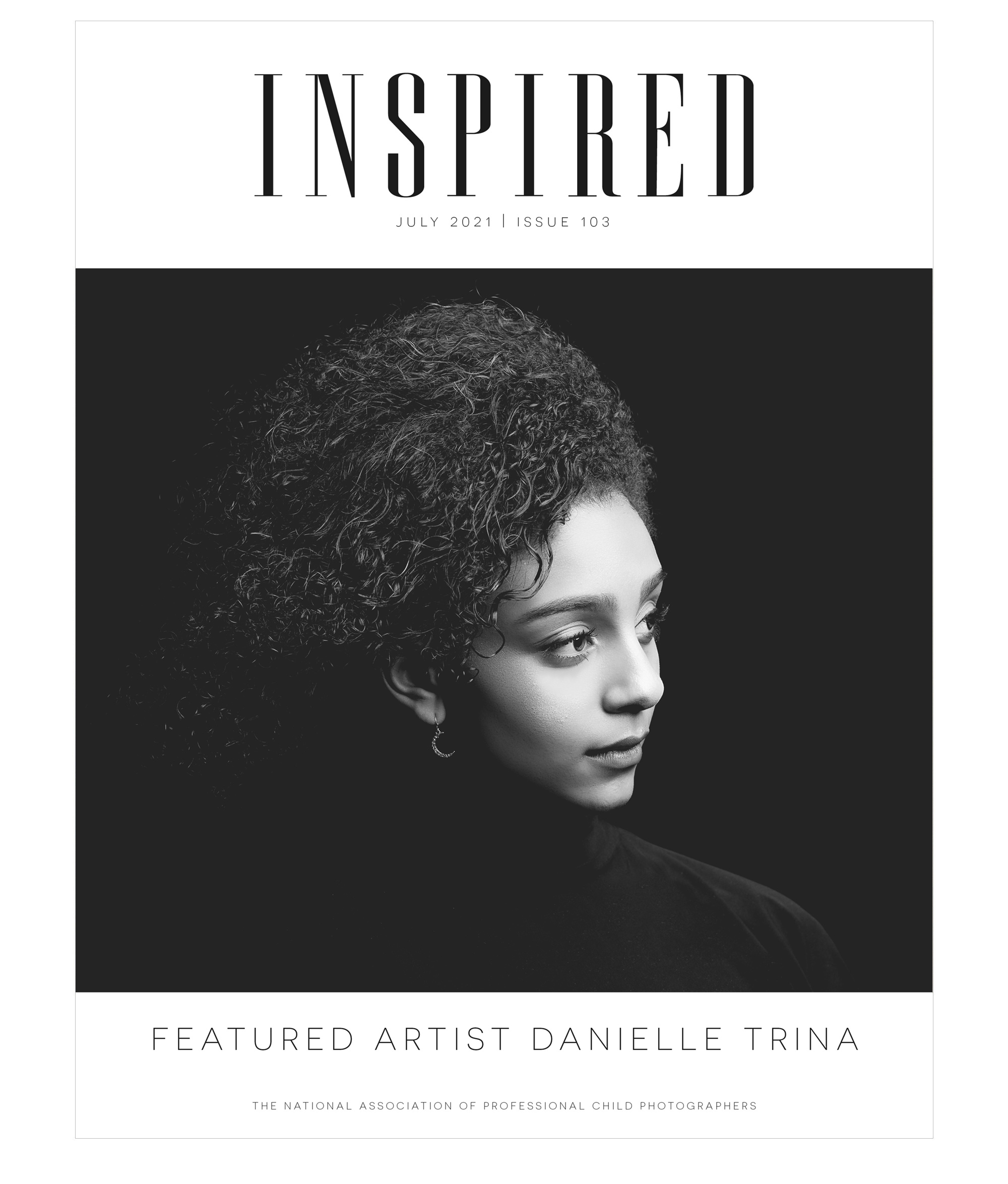 27 Jul

July 2021 Inspired Magazine: Featuring Danielle Trina!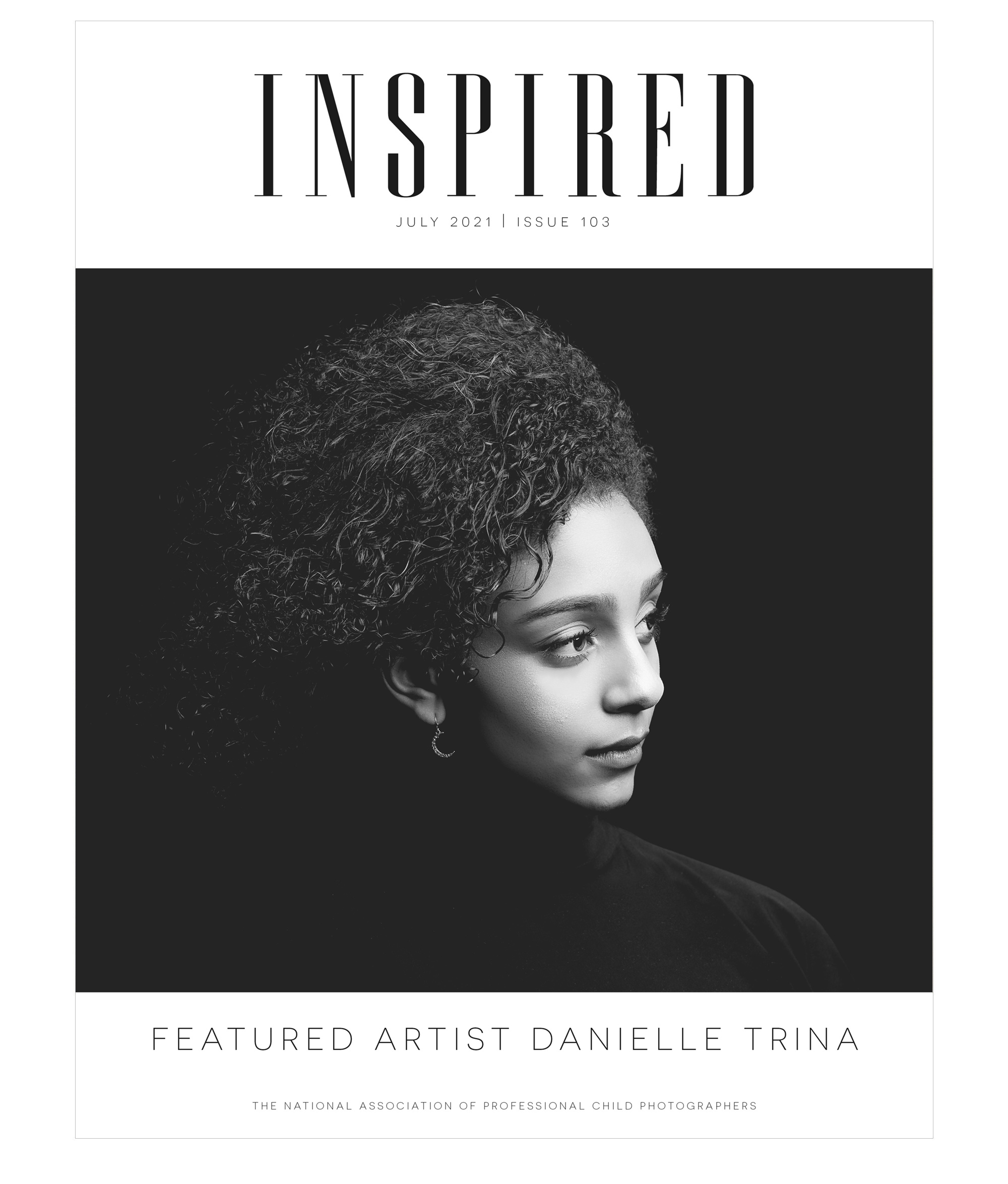 The July issue of Inspired is HERE!
Can you believe we've already made it into the second half of the year? As 2021 continues to soar past us, we hope you are taking every day to celebrate your creativity – no matter how small – because you can only create as beautifully as you believe you can! Moving through July is sure to light our internal fires to reach the goals we're all shooting for this summer. We've got this!
Inspired is excited to debut Danielle Trina of Danielle Trina Photography as our featured artist of the month. This fine arts photographer based in Colorado Springs, Colorado, specializes in portraits of 5 to 18-year-old girls and is an active member of the NAPCP community as one of our ambassadors – as well as a Top 100 Artist in the Inspired Print Competition and Gallery Event. WOW! Trina is consistently moved to capture the joy of the individual she is shooting and is passionate about helping her clients see that same bliss in a new way.
We are honored to feature an article on Renee Stengel's captivating underwater maternity portraits. Stengel, the photographer behind Renee Stengel Photography, is also an NAPCP Ambassador and a Master Photographer in the Family, Baby and Child categories. Furthermore, she has been honored as a Top 100 Artist in three competitions. The article focuses on using photography as a medium for self-growth – both behind the camera and in front of it – with a technical breakdown of how she captures the perfect underwater shot!
It is always such a privilege to examine the incredible caliber of work our incredible community produces! This July, we are featuring select event winners of the NAPCP Inspired Print Competition, as well as emphasizing this month's theme: Nature. Members and non-members are encouraged to browse to see if their submission was selected! Submissions for the August "Backlight" edition will close on August 1. 
The Master Photographer certification in the Maternity category is now closed. If you applied, check your email, as certifications will be sent your way soon. We leave you with a scheduling note: please mark your calendars for our fall gatherings, Sept. 13-19  We look forward to seeing you in person in the coming months.
Were you featured this month? Send your family and friends the magazine so everyone can see!
Inspired is FREE for members (check your email!), as an exclusive member benefit. If you want to access Inspired for free, make sure ya join us!
You can also purchase your digital or printed copy of Inspired Magazine, here!
Don't forget to tag #NAPCPInspiredMag on social media. We can celebrate your feature together. The NAPCP team can't wait to see your posts!