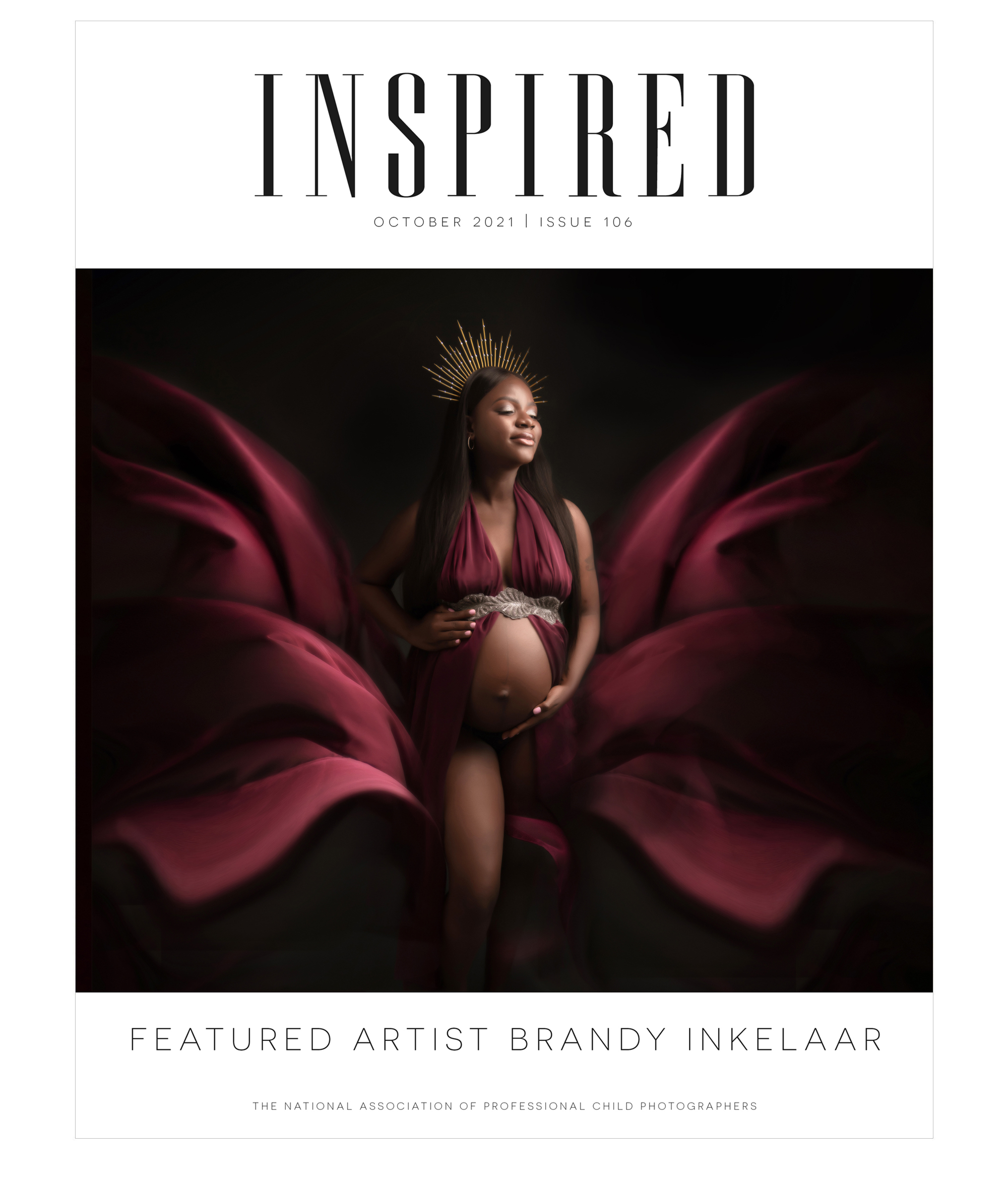 25 Oct

October 2021 Inspired Magazine: Featuring Brandy Inkelaar!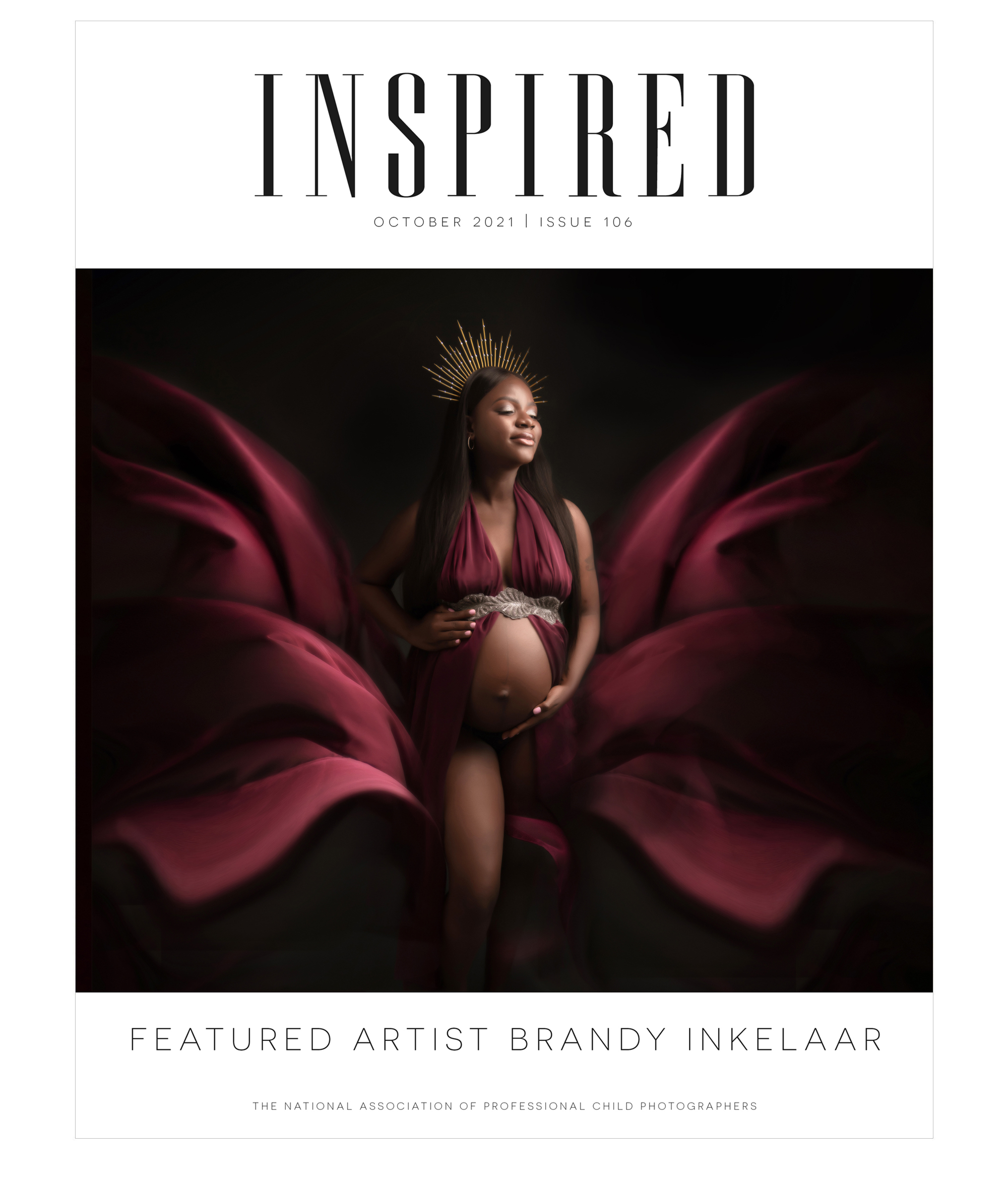 The October issue of Inspired is HERE!
As this month comes to an end, fall sessions are in full swing, and Christmas sessions are quickly approaching! This is often the busiest time of the year for photographers, and we know the hard work involved in juggling clients and work responsibilities, while creating magical memories for the families you work with this holiday season!
We're excited to introduce this month's featured artist, North Carolina-based photographer Brandy Inkelaar, owner of NicCole Photography. Brandy has received multiple awards in NAPCP Image Competitions and is a Master Photographer in the Maternity and Child categories. Inspired by her close-knit family and her faith, Brandy was immediately drawn to photographing expecting mothers, which has remained her "sweet spot.". She loves to capture beautiful moments of unconditional love between moms and their children.
In this issue, we're also featuring an article from our very own Chief Creative Officer Deanne Mroz, "Mind Matters: How Transforming Your Thoughts Can Better Your Business." Having photographed families and children for more than a decade, she imparts some of her hard-earned wisdom on mental health in the business of photography. Her article focuses on the importance of having a positive mindset as a business owner and how it can impact both work and personal life.
Submissions for our Master Photographer Certification in the Senior category open on November 8th, and details on how to apply can be found by logging into your NAPCP account. Did you apply for certification in the Newborn category? More information about how to complete the course will be coming soon for those who have passed, so keep an eye on your email!
We loved the colorful submissions we received for this month's "Orange" theme, and we can't wait to see your take on November's "Child" theme. Submit your work by Nov. 1 for the chance to be featured!
Were you featured this month? Send your family and friends the magazine so everyone can see!
Inspired is FREE for members (check your email!), as an exclusive member benefit. If you want to access Inspired for free, make sure ya join us!
You can also purchase your digital or printed copy of Inspired Magazine, here!
Don't forget to tag #NAPCPInspiredMag on social media. We can celebrate your feature together. The NAPCP team can't wait to see your posts!