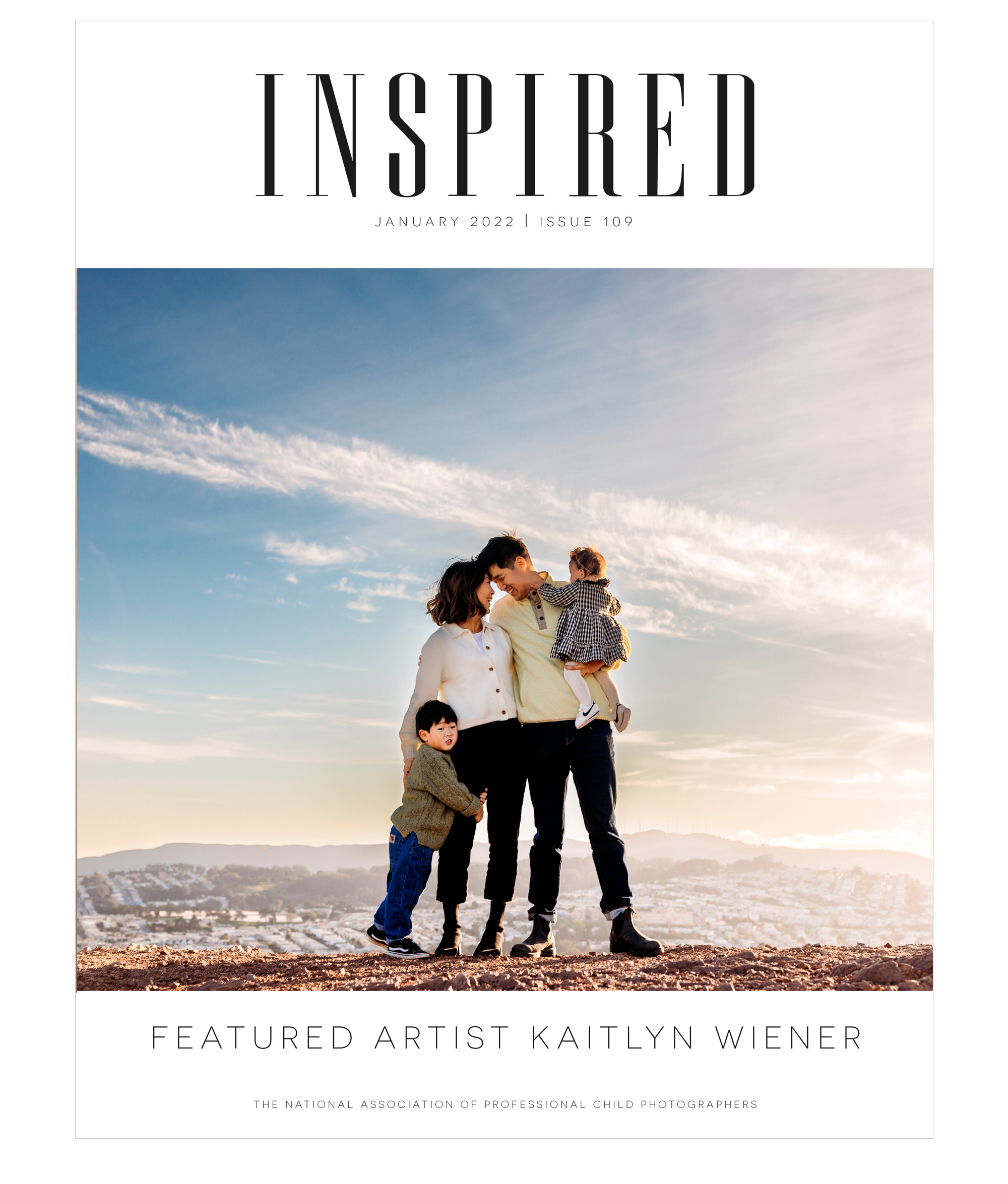 24 Jan

January 2022 Inspired Magazine: Featuring Kaitlyn Wiener!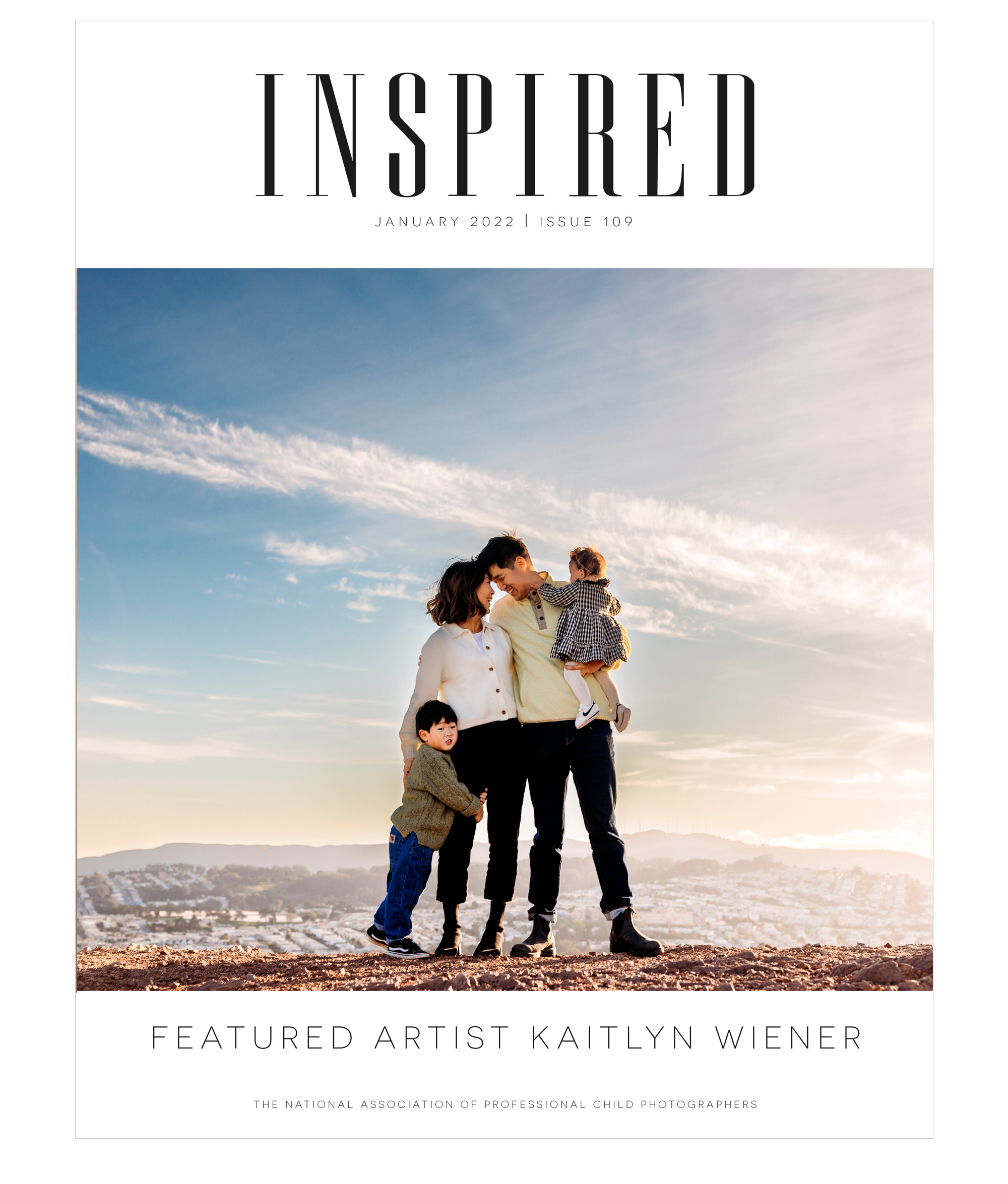 The January issue of Inspired is HERE!
Happy 2022 to you all! We hope that you had joyous holiday celebrations with loved ones and that you're starting the new year off with strength and positivity. We can't wait to see what you create this year!
This month's featured artist is Kaitlyn Wiener of Kaitlyn Rose Photography. In 2021, Kaitlyn received her Master Photographer Certification in the Family category. Her love of photography was born from a mother's love of documenting her daughter's most tender moments. Today, she is capturing those fleeting motherhood moments for other mothers. Kaitlyn has a true love, passion and talent for documenting the most precious and ephemeral moments of life while turning them into works of art.
This month's featured article comes from Valerie Eidson of  Valerie Eidson Photography. Valerie won multiple awards in our image competition last year and is a Master Photographer in the Child category. In her article, Valerie talks about her journey into photography and why she never feels like she works a day in her life.
Our Master Photographer Certification program will add two new categories in 2022: Birth and Lifestyle! Master Photographer Certification for the Child category will be open until January 31. Login to your NAPCP account for more details on how to apply!
January's Newborn theme submissions were absolutely precious! We look forward to your creative submissions for February's "Color" theme. Please submit your work by February 1 for your chance to be featured!<br><br>
Finally, applications for our 2022 Ambassador team will open in February. Flip to page 68 for more information about this thrilling program.
Were you featured this month? Send your family and friends the magazine so everyone can see!
Inspired is FREE for members (check your email!), as an exclusive member benefit. If you want to access Inspired for free, make sure ya join us!
You can also purchase your digital or printed copy of Inspired Magazine, here!
Don't forget to tag #NAPCPInspiredMag on social media. We can celebrate your feature together. The NAPCP team can't wait to see your posts!