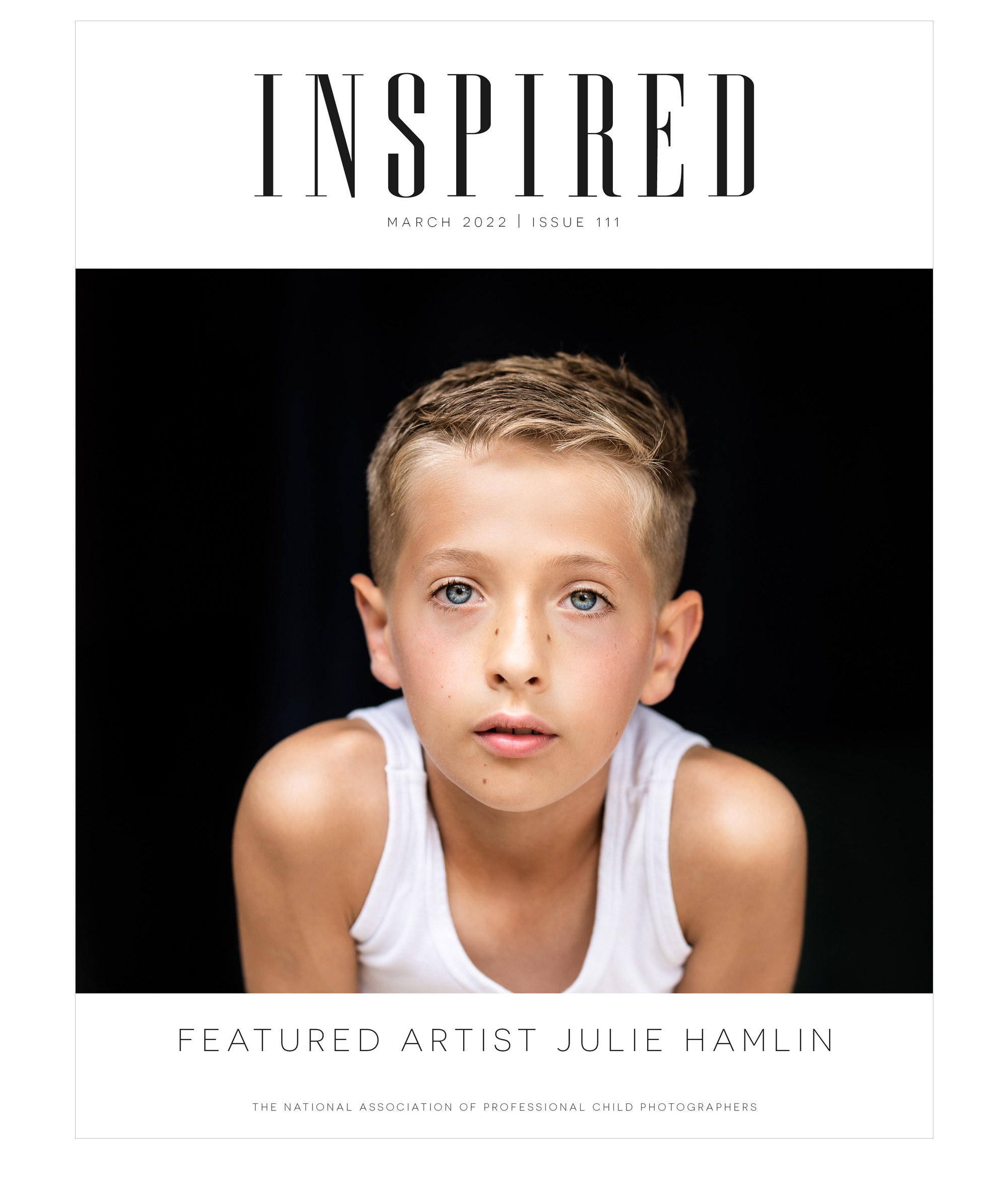 28 Mar

March 2022 Inspired Magazine: Featuring Julie Hamlin!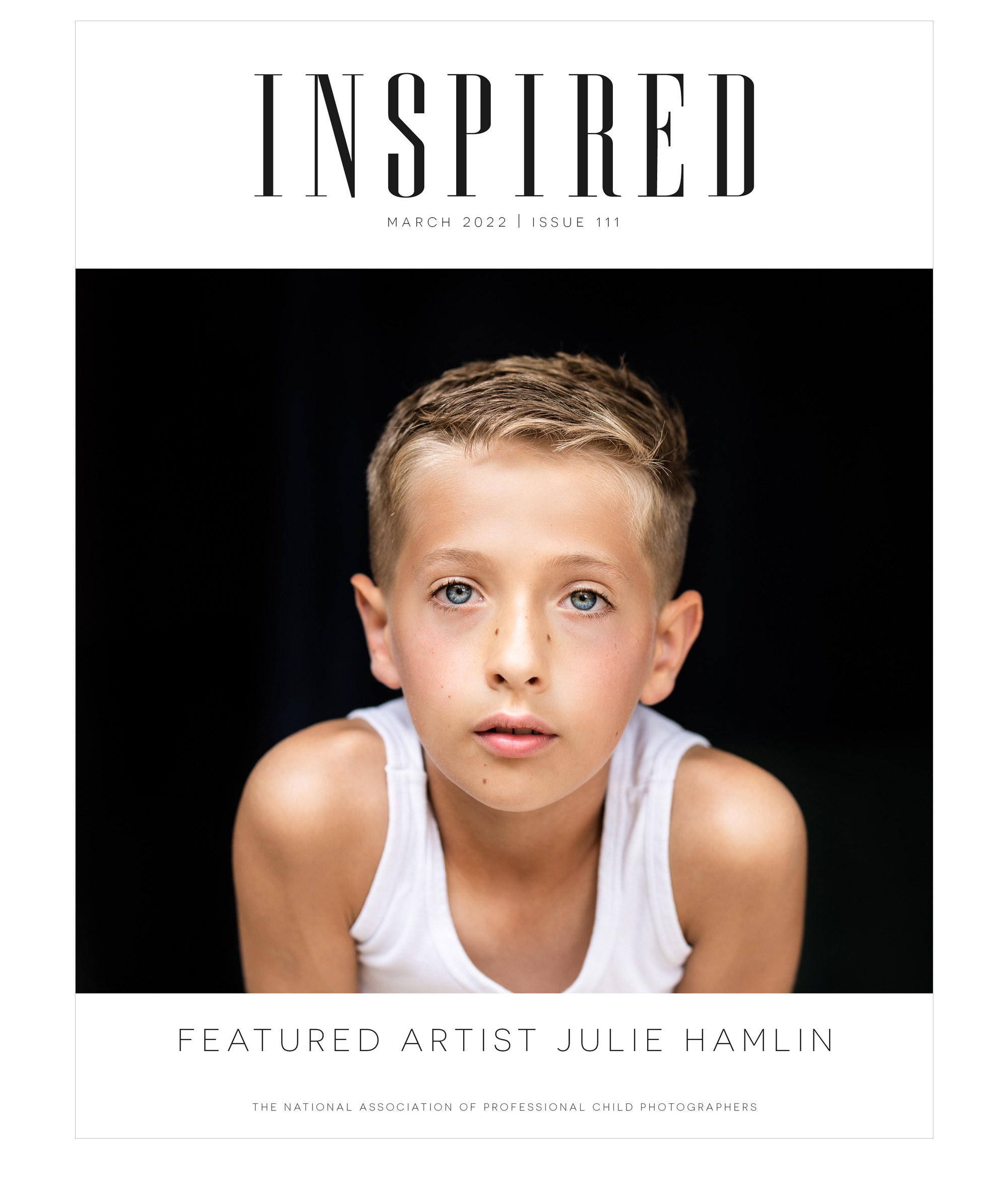 The March issue of Inspired is HERE!
Spring has sprung! While we enjoy blue skies, cool breeze on our skin and warm sun on our faces, we watch with wonder as nature begins to renew itself. As this spark brings the earth back to life after its slumber, we hope it will also ignite your creativity and imagination as we harness the energy of a new spring. 
To start, we would like to give a heartfelt congratulations to our 2021 NAPCP Photographer of the Year, Kim Belverud of Kim Belverud Photography. We are so proud to award her this recognition and gift her a lifelong Membership to NAPCP. Please visit the NAPCP Member Community and help us congratulate her on this amazing accomplishment!
March's featured artist is Julie Hamlin of Sacred Sage Photography. Julie's work has won her multiple merit awards in NAPCP Image Competitions. She has been recognized as a Top 100 Artist and has earned a Master Certification in the Child and Baby categories. As an Albuquerque, New Mexico-based photographer, she loves incorporating her home's beautiful landscapes in her photos. According to her clients, Julie's specialty is storytelling and capturing the feeling behind every image, which she says comes from her genuine love for her clients and her desire to tell their stories as truthfully as possible.
Make sure to check out this month's featured article by award-winning photographer and NAPCP Ambassador Amanda Barton of Sonder and Pine Photography. In the article, she shares her expertise on authentic storytelling by building genuine client connections. As a photographer who values personalizing her clients' photos and experience, she has mastered the art of understanding her clients on a deeper level. We are excited to have Amanda share some of her secrets in this article!
Submissions for NAPCP's 5th Annual Inspired Print Competition and Gallery Event will open April 4th. Flip to page 56 or click here for more details on this one-of-a-kind competition!
We thoroughly enjoyed the creativity in submissions for this month's "Silhouette" theme. Submissions for April's "Flat Lay" theme will close April 1st. Don't forget to submit your work by the deadline for your chance to be featured!
Were you featured this month? Send your family and friends the magazine so everyone can see!
Inspired is FREE for members (check your email!), as an exclusive member benefit. If you want to access Inspired for free, make sure ya join us!
You can also purchase your digital or printed copy of Inspired Magazine, here!
Don't forget to tag #NAPCPInspiredMag on social media. We can celebrate your feature together. The NAPCP team can't wait to see your posts!