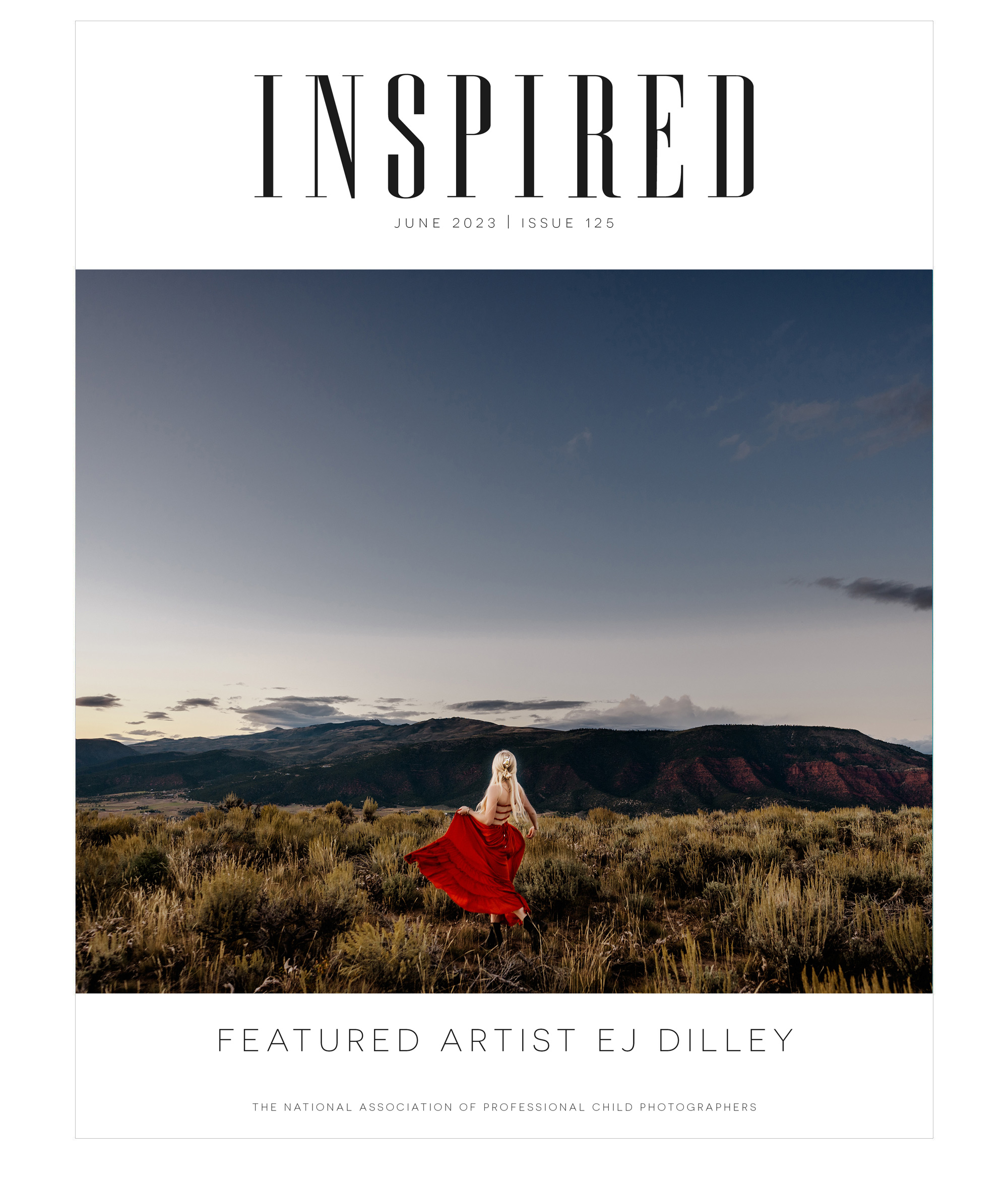 27 Jun

June 2023 Inspired Magazine: Featuring EJ Dilley!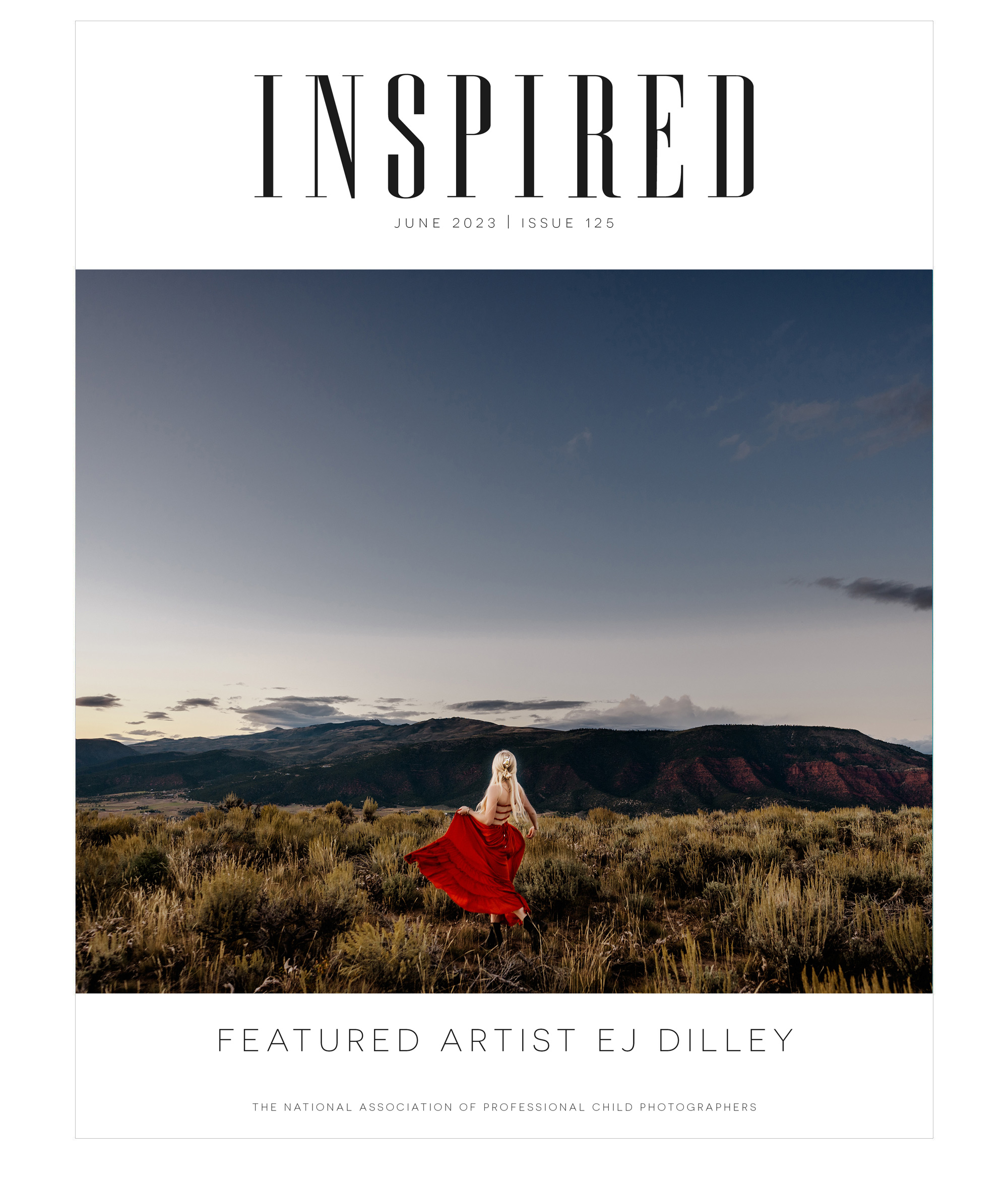 The June issue of Inspired is HERE!
Welcome to the June issue of Inspired magazine, where we dive into the heart of summer and all its wonders. As the world awakens to longer days and balmy nights, we have curated a tapestry of breathtaking images, thought-provoking articles, and insightful interviews that embody the spirit of this vibrant season. Join us as we delve into the depths of imagination, uncover hidden perspectives, and embrace the power of visual storytelling. This June, let the lens be your guide, and let the magic of photography paint a thousand words.
This month's featured artist is EJ Dilley of EJ Dilley Photography. EJ is a Colorado based photographer whose business is based around all she loves in life. In her interview, EJ shares all the details about how she connects with her clients and what makes her business stand out. EJ is a Master Photographer in both the Family and Senior categories. We can't wait to share her work with you!
June's featured article is "Candidly Posed: A Different Approach to Story Telling" by Heather Scharf of Heather Scharf Photography. Heather is a Master Photographer in the Family category and is excellent at capturing those natural and emotive poses when she photographs her clients. You won't want to miss this information packed article full of prompts and poses to help you get the results you're looking for at your next family session!
Looking to get recognition for your work? Master Photographer Certification in the Child category opens July 10th! Login to your NAPCP account to learn more about this amazing opportunity and for information about how to apply.
Speaking of child photography, we loved reviewing all submissions for this month's "Child"" theme! Submissions for July "Water" themed issue are now open! Don't forget to submit your work by July 1 to be considered.
Did you miss the excitement and knowledge-packed sessions of The Elevate Summit? Don't worry! We've captured the essence of our event and transformed it into a captivating online course that you can now access and learn from anytime, anywhere! BONUS: Use the code NAPCP150 to get $150 off your purchase now through 6/30!
Were you hoping to make it out to Atlanta for the 2023 Inspired Gallery Event? We cannot wait to celebrate our Top 100 Artists with everyone July 20 at Park Studios in Atlanta, GA! Click here to RSVP to this event and let us know you'll be there!
Inspired is FREE for members (check your email!), as an exclusive member benefit. If you want to access Inspired for free, make sure ya join us!
Featured? Purchase a digital or printed copy of June's issue by clicking here!
Don't forget to tag #NAPCPInspiredMag on social media. We can celebrate your feature together. The NAPCP team can't wait to see your posts!