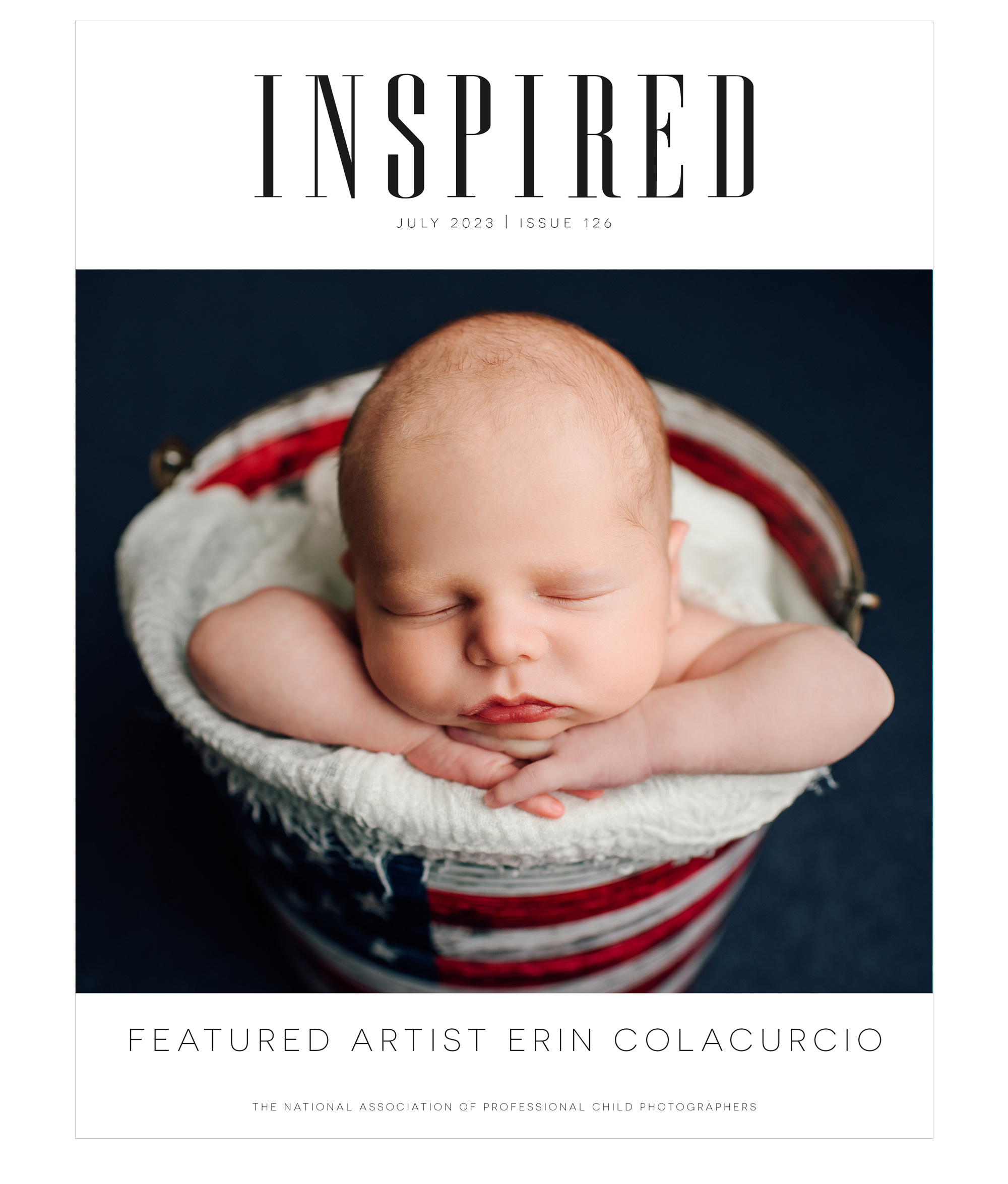 27 Jul

July 2023 Inspired Magazine: Featuring Erin Colacurcio!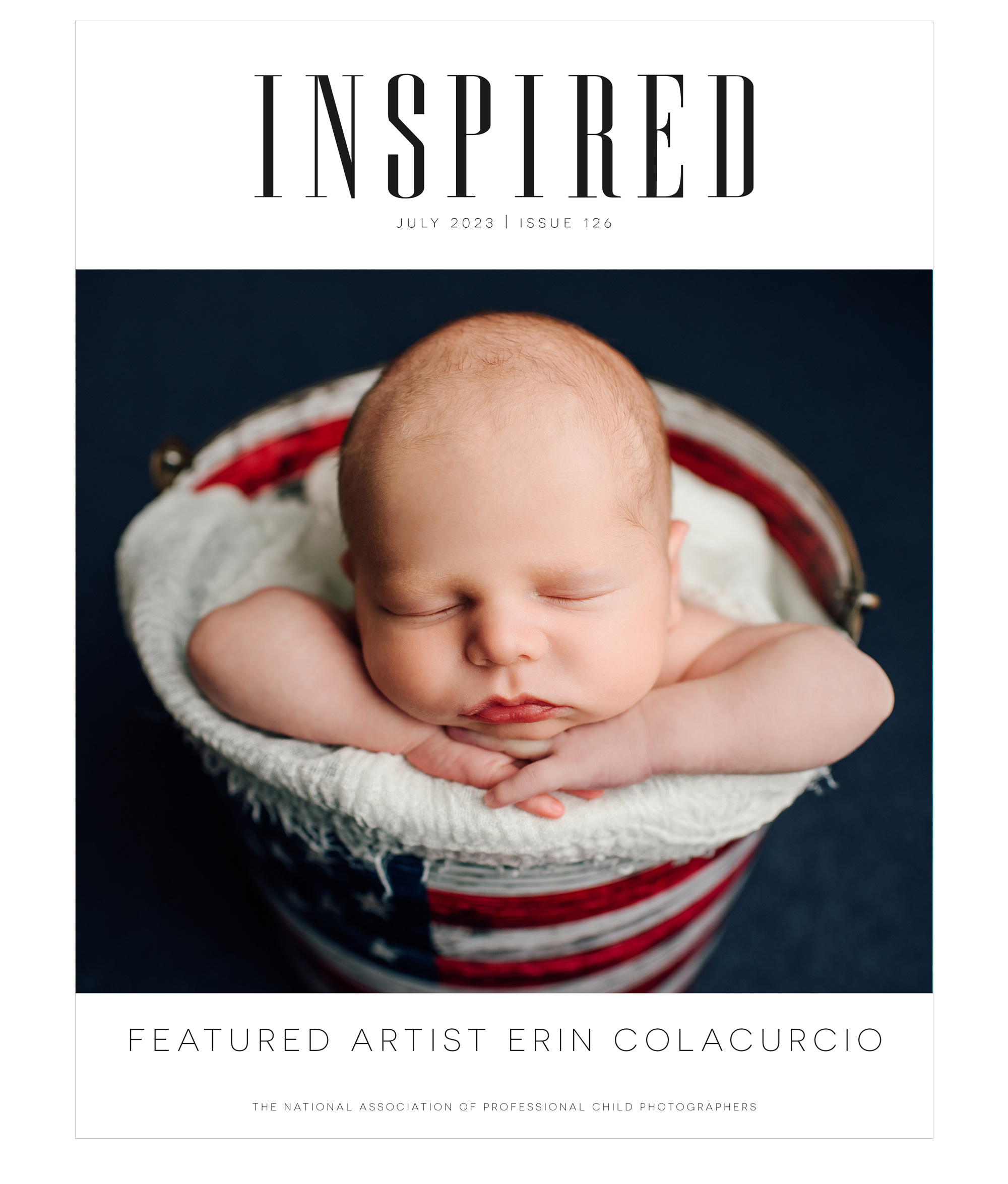 The July issue of Inspired is HERE!
Welcome, fellow photographers, to the vibrant month of July, where the sun's radiant embrace paints the world in vivid colors and beckons us to capture its breathtaking beauty. As we delve into this issue of our photography magazine, let us embark on a visual journey through July's enchanting landscapes and spirited festivities. From golden sunsets illuminating rolling hills to the joyous bursts of fireworks in the night sky, this month unfolds like a tapestry of captivating moments, waiting to be framed through our lenses.
This month's featured artist is Erin Colacurcio of Erin Elyse Photography. Erin is a Master Photographer in both the Newborn and Family categories. She specializes in beautifully capturing timeless memories and turning them into luxurious works of art for her clients to cherish for years to come.
Our featured article this month is "From Ordinary to Extraordinary" by Emily Cummings of Ten Little Bluebirds. Emily runs a successful business in there Chicagoland area where she offers hair, makeup, and styling for her clients before each session. The addition of these services has helped her tap into the luxury photography market and offer her clients so much more than just photos. Check out her article to learn more!
Thank you to all of you who came to the Inspired Gallery Event this month. We were so happy to reconnect with our NAPCP Community in person!
We loved all of the submissions for this month's "Water" theme! Submissions for August's "Connection" themed issue are now open! Don't forget to submit your work by August 1 to be considered.
Did you miss the excitement and knowledge-packed sessions of The Elevate Summit? Don't worry! We've captured the essence of our event and transformed it into a captivating online course that you can now access and learn from anytime, anywhere!
Inspired is FREE for members, as an exclusive member benefit. If you want to access Inspired for free, make sure ya join us! OR purchase a print or digital copy of July's issue by clicking here!
Don't forget to tag #NAPCPInspiredMag on social media. We can celebrate your feature together. The NAPCP team can't wait to see your posts!