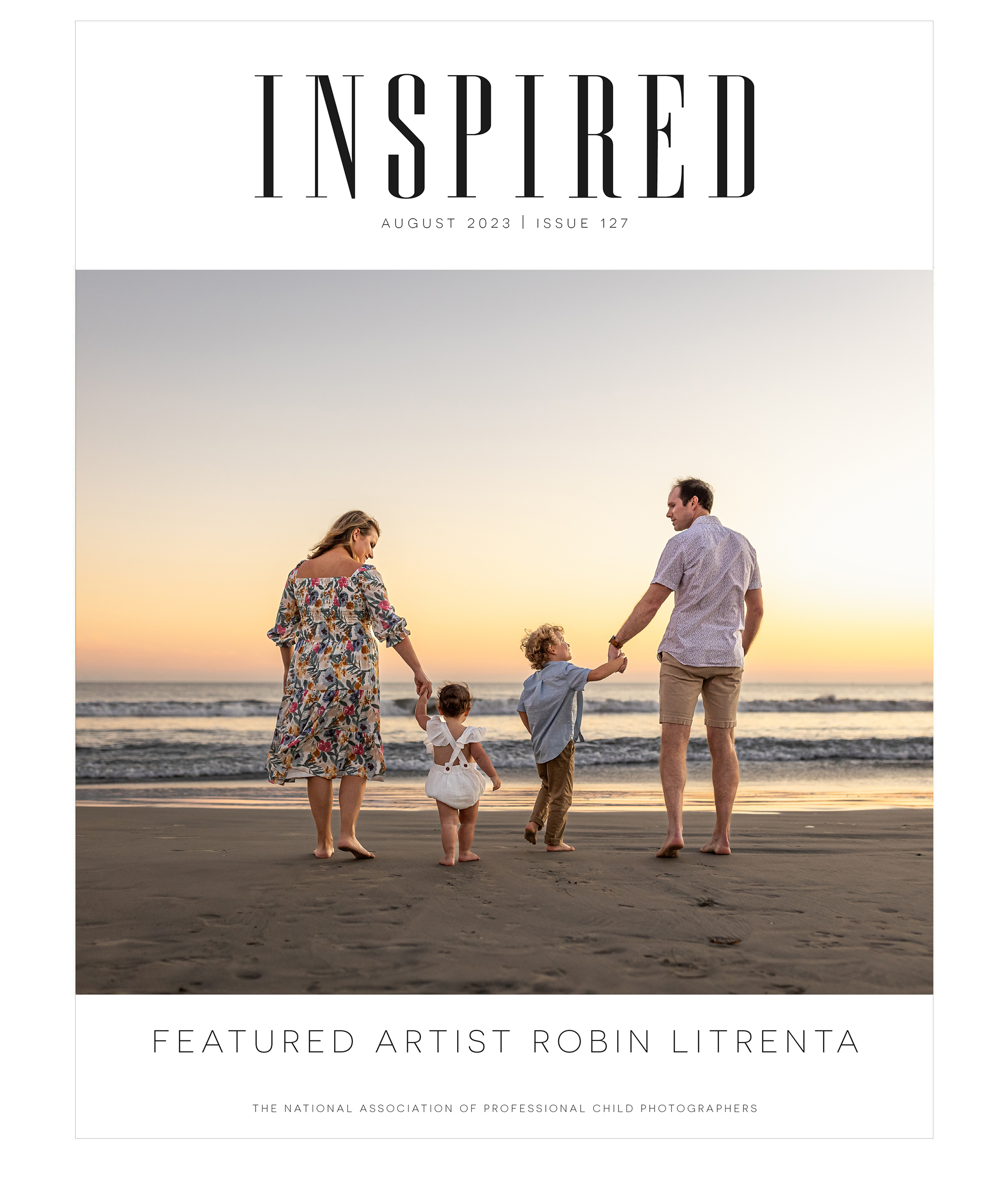 31 Aug

August 2023 Inspired Magazine: Featuring Robin Litrenta!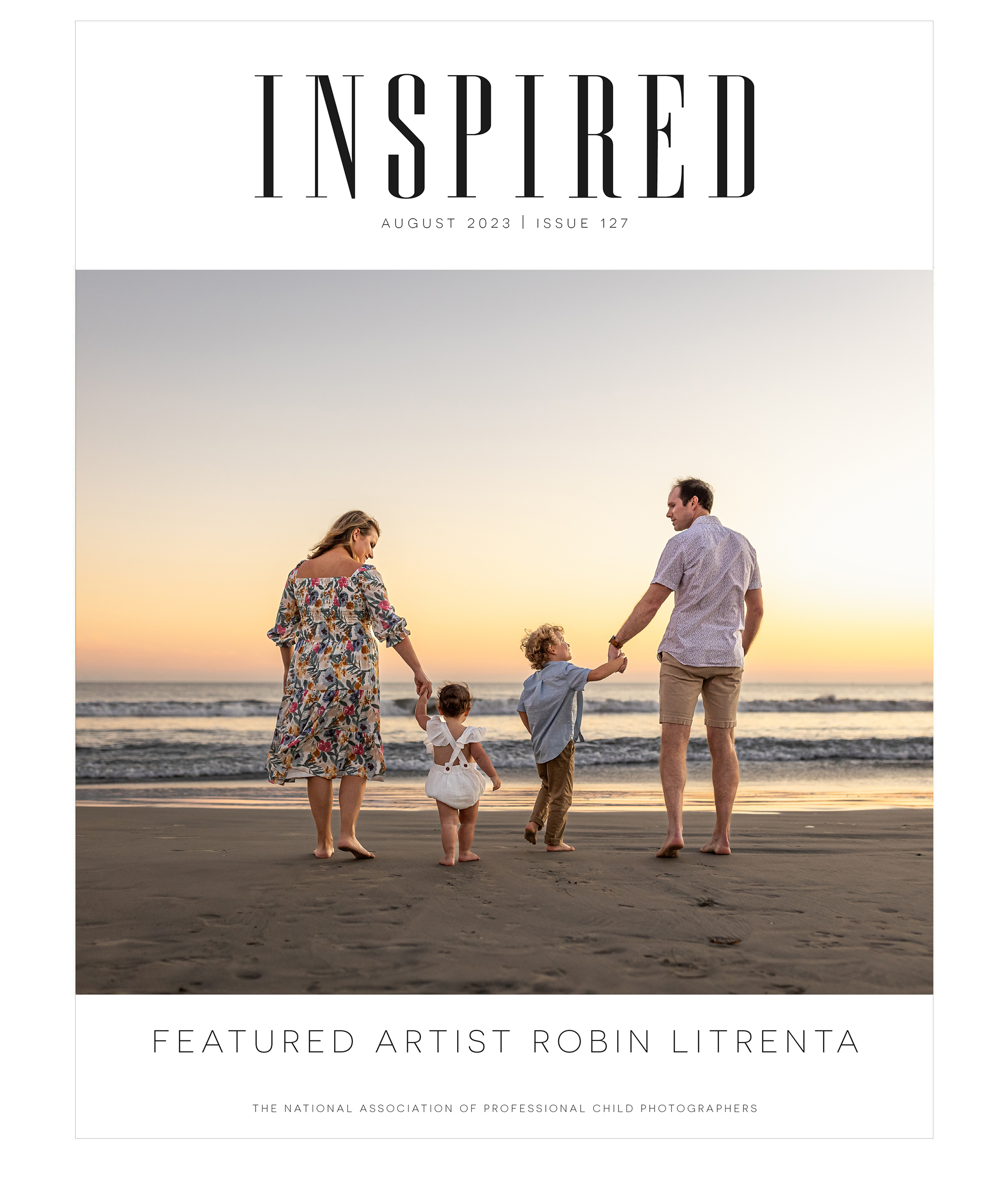 The August issue of Inspired is HERE!
Welcome to the August issue of our Inspired magazine. With every page, we dive into a world where moments crystallize, emotions speak through pixels, and storytelling finds new life. This edition celebrates technical mastery and profound narratives. As the bustling season approaches, let our magazine fuel your inspiration and creativity. Join us in exploring August's focused beauty.
This month's featured artist is Robin Litrenta of Robin Litrenta Photography. Robin runs a successful phtography business in San Diego where she captures portraits amongst the beautiful landscapes. She recently received her Master Photographer Certification in both the Senior and Family categories. Check out her feature to learn more about how her love for photography has transformed over the years.
Our featured article this month is "Branding and Headshot Photography" by Kara Powell of Kara Powell Photography. In her article, Kara shares how she used her talents to open a new portion of her photography business and how she runs it. Don't miss it!
We were so happy to see all of the amazing submissions come in for this year's International Image Competition! REMINDER: The competition deadline has been extended! Submit your images now through September 4th for consideration. Click here to learn more about this year's image competition.
We loved all of the submissions for this month's "Connection" theme! Submissions for September's "Newborn" themed issue are now open! Don't forget to submit your work by September 1 to be considered.
Did you miss the excitement and knowledge-packed sessions of The Elevate Summit? Don't worry! We've captured the essence of our event and transformed it into a captivating online course that you can now access and learn from anytime, anywhere! Check out page 60 for more information.
Inspired is FREE for members, as an exclusive member benefit. If you want to access Inspired for free, make sure ya join us! OR purchase a print or digital copy of August's issue by clicking here!
Don't forget to tag #NAPCPInspiredMag on social media. We can celebrate your feature together. The NAPCP team can't wait to see your posts!