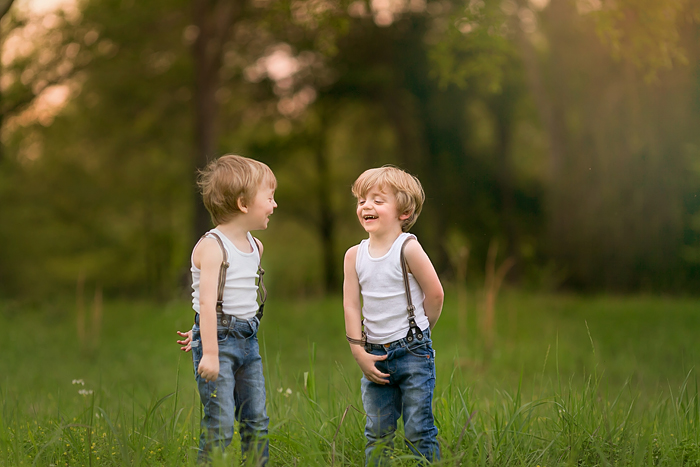 15 Apr

Session Share: A Photographer's Own, with Heather Stockett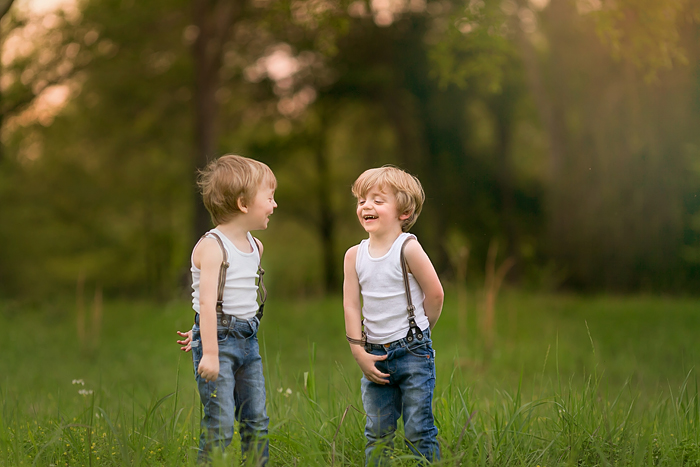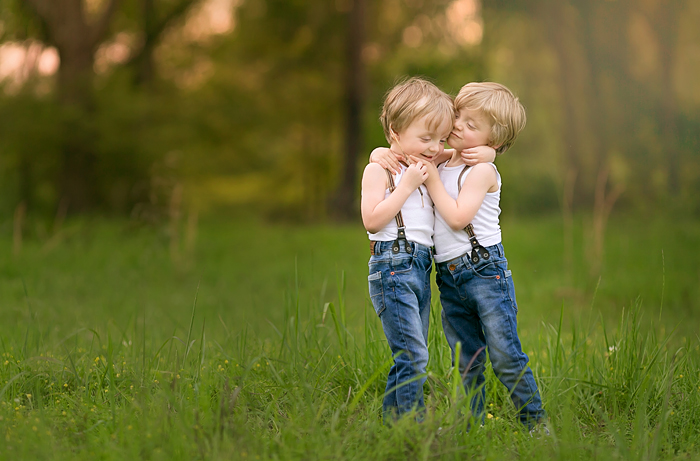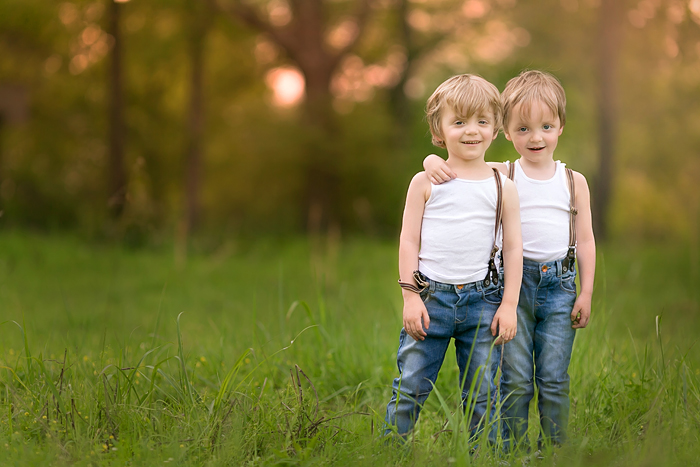 Inspiration: I love to watch my children play and interact. My twins have their own little language, as most twins do, and they still speak to each other that way from time to time. Their world is unlike our grown up world and is full of endless possibilities. Their imagination is ever expanding and magical!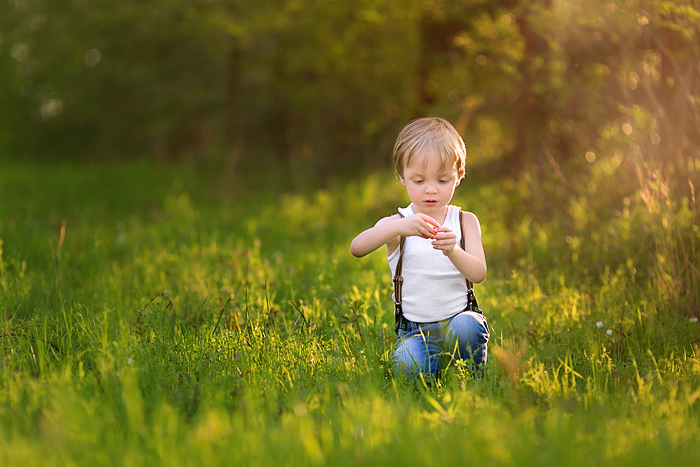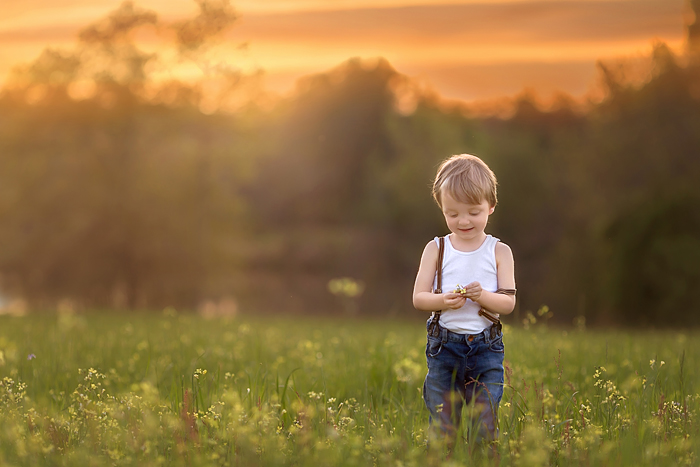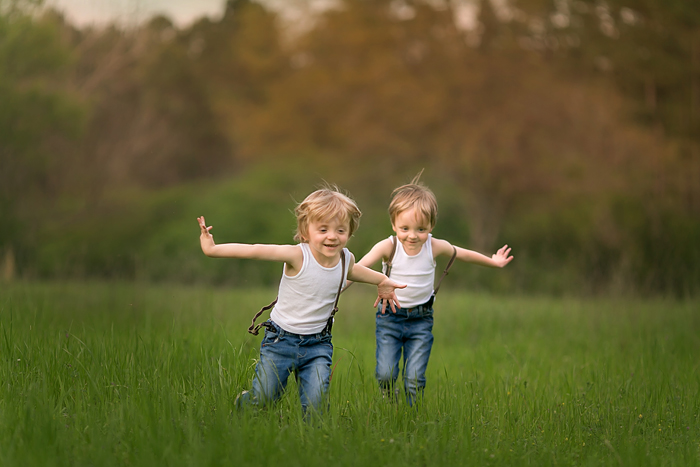 Favorite Element: Spring time is one of my favorite seasons at our farm. I adore dressing our little ones in classic suspenders and white sleeveless tees. It's timeless and does not take away from the most important element of the photograph: my boys. Such a perfect combo!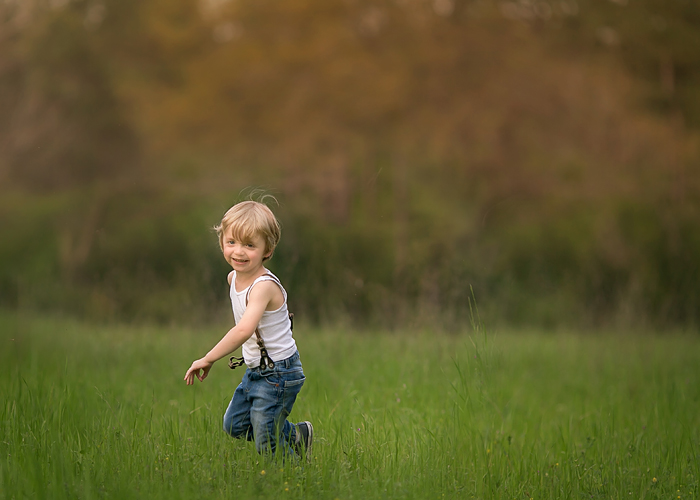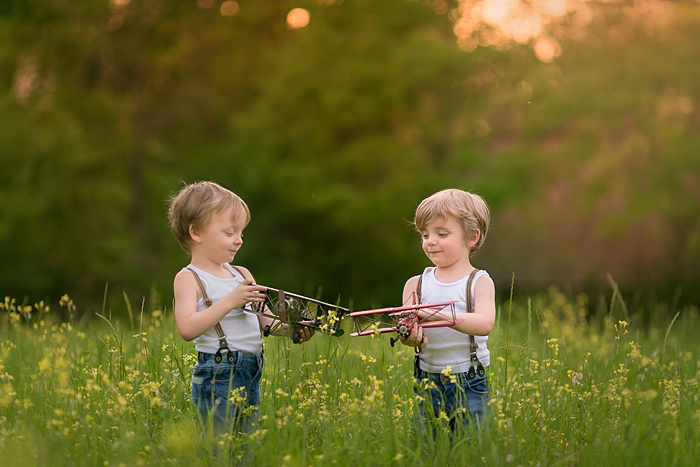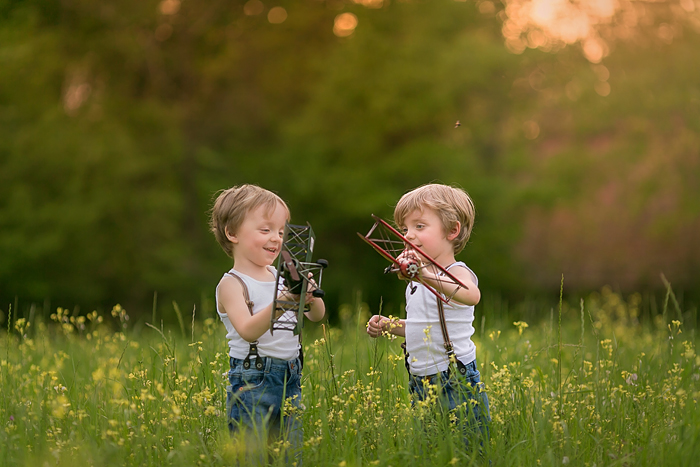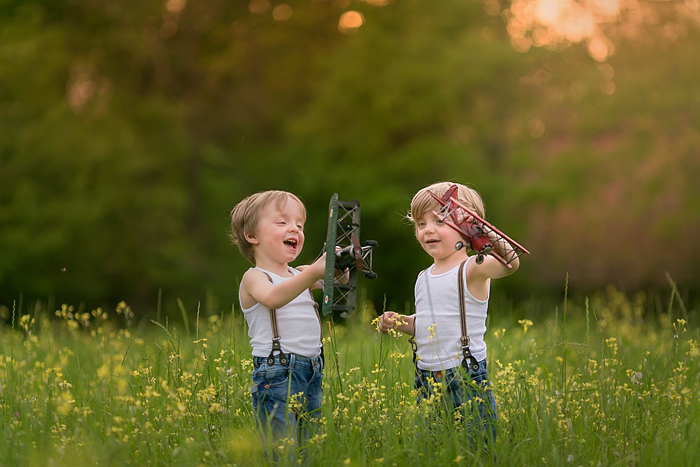 Biggest Challenge: Have I mentioned that the twins are 3? Two three-year olds. They definitely have their "I don't like my brother" moments. One twin gets a little too lovey, one shoves, one is super sensitive … the list goes on for days. But, that's a toddler for you. When they do start with the typical brother stuff, I usually remind them that there is a reward at the end of the shoot (yes, I bribe). The boys love, and I mean LOVE, to throw rocks into the creek at the farm. That's how I usually rein them in. Boys and rocks.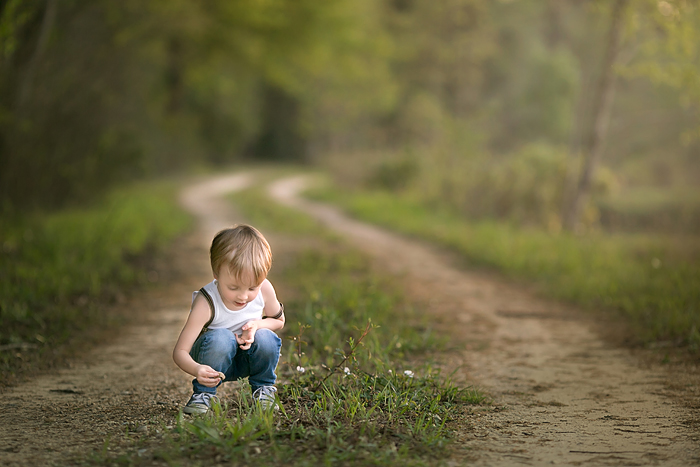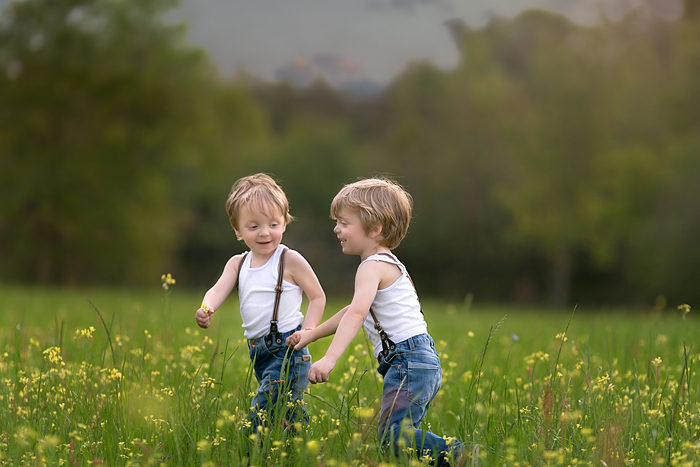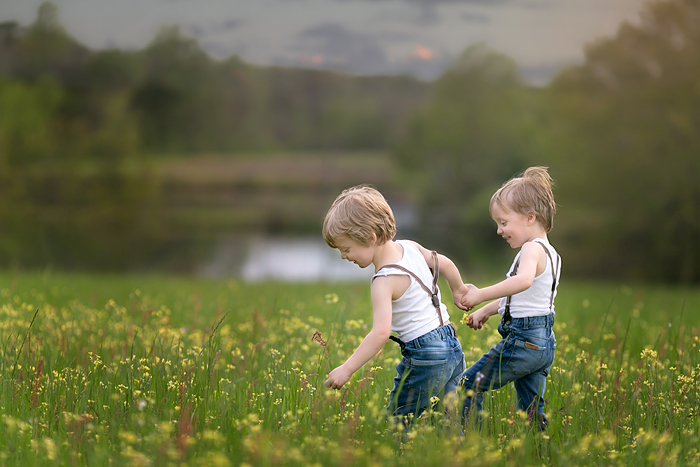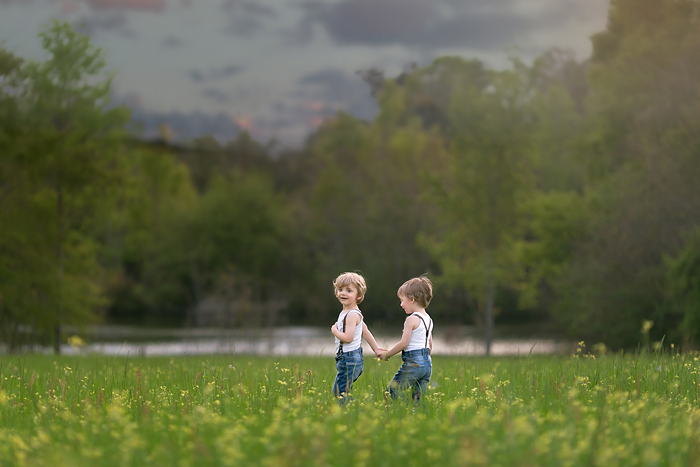 Final Thoughts: Even though these are photos of my children, these are the types of images I aim to give clients. I love dreamy, emotive art work and want that to be the canvas for your wall. Childhood is such an amazing time … their wonder, their imagination, bonds between parents, and other family moments. As I watch my boys grow, I realize how important it is to capture those moments and to preserve the essence of childhood.

Thank you, Heather, for sharing an inside look at how you photograph your own children. To use your word, these photos are simply dreamy!
To see more images of Heather's boys, as well as her other work, Like her Facebook page, visit her website, and follow her on Instagram and 500px.