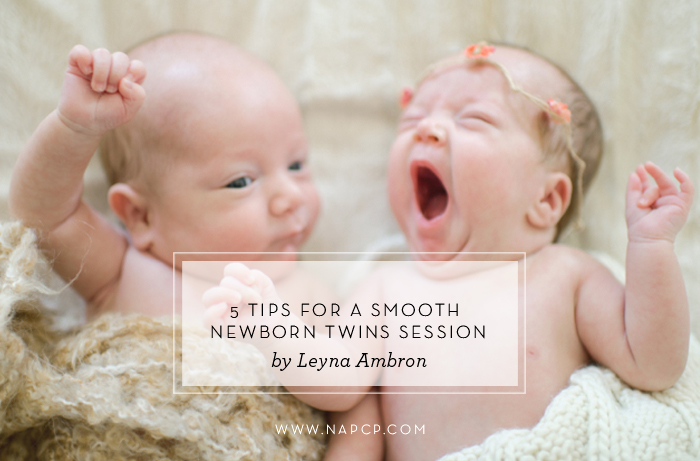 06 Jul

5 Tips for a Smooth Newborn Twins Session, from Leyna Ambron, of Yellow Heart Photography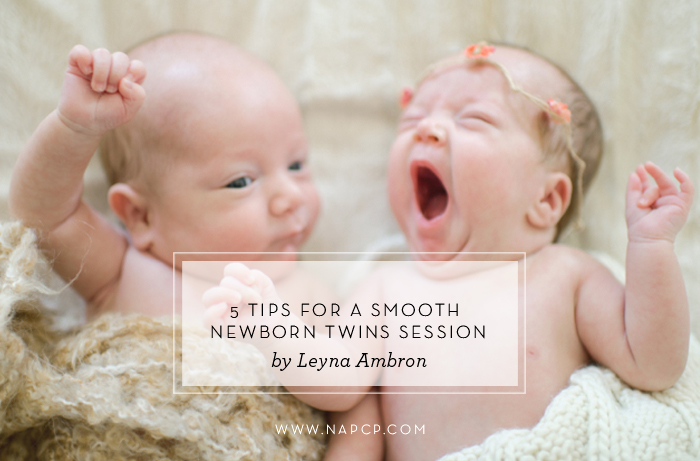 I've always lived with one of my favorite quotations in the back of my mind, "Nothing worth having comes easy." Given my predilection for the natural, lifestyle approach to photography, it took me a little while to find my vision when it came to newborn sessions. Of course, the minute I found my groove, a newborn twins session fell into my lap and I was equal parts excited and terrified.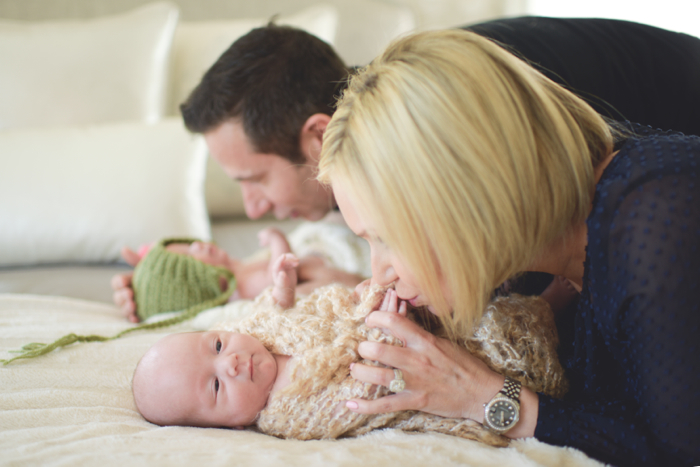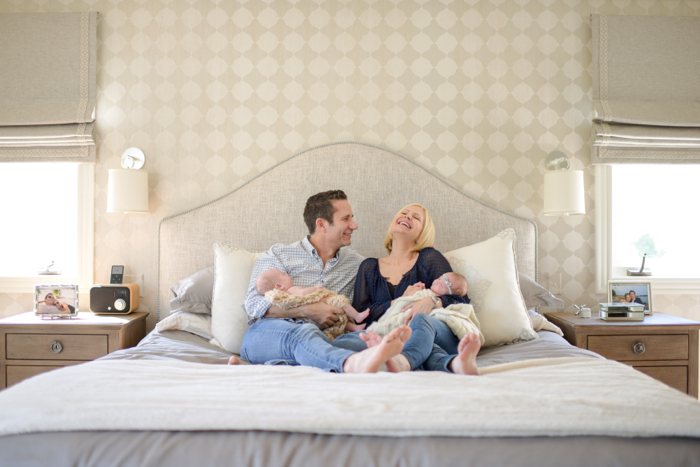 I learn countless lessons at every shoot, but here are 5 big ones I took away from my first twins session: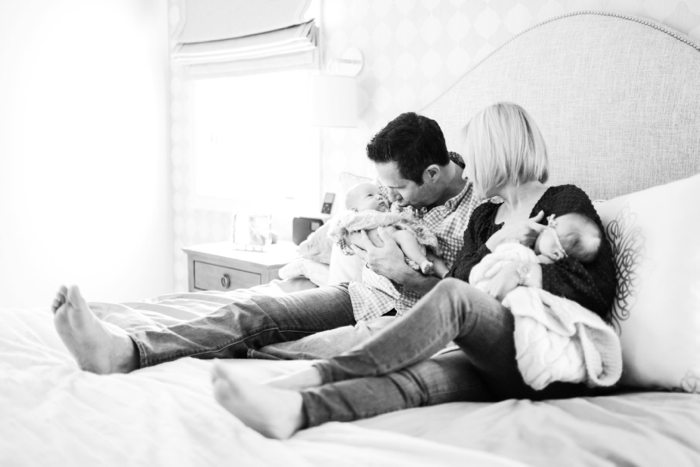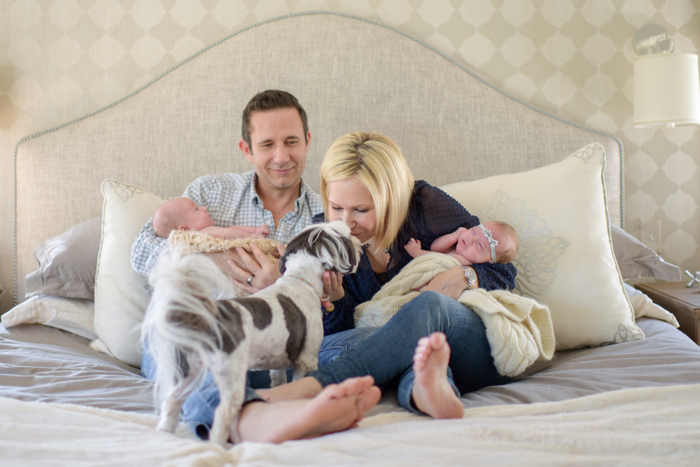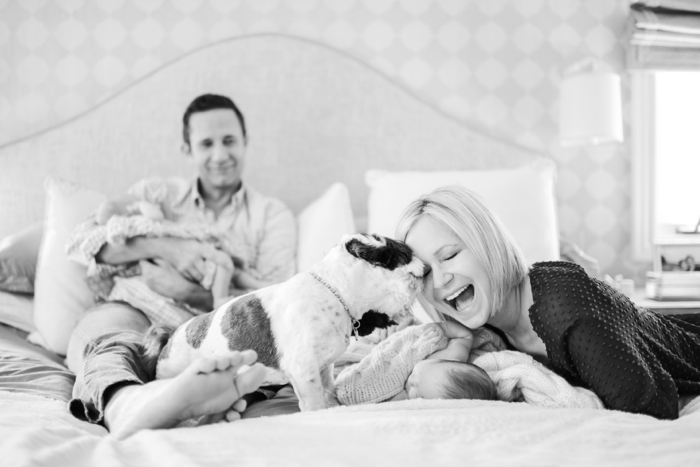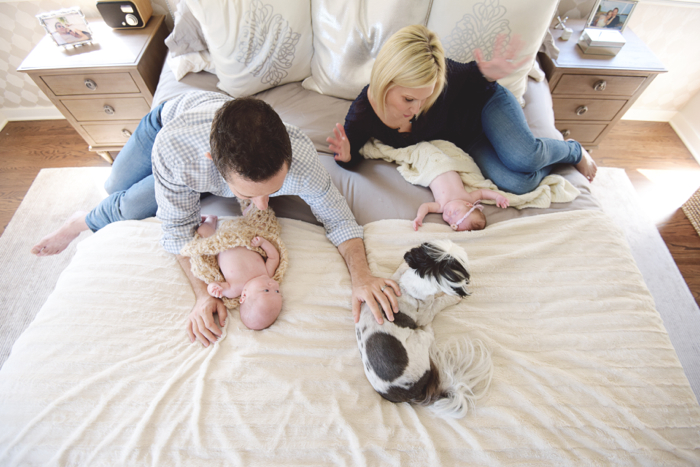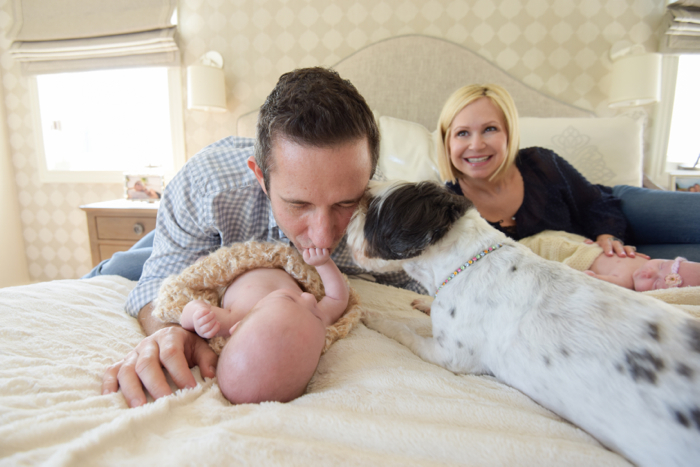 1. AN EXTRA BABY REQUIRES EXTRA HANDS: One newborn is a handful, so two newborns can be a little intense. I didn't want to be outnumbered so I invested in a trusty assistant, and boy am I glad I did. It was totally worth it, and the session may have been impossible without. Plus, when I do newborn shoots I like to give an exhausted mom and dad a little break, if/when possible. Together. with an assistant, we were able to wrangle our duo of tiny models and let the parents enjoy watching their babes.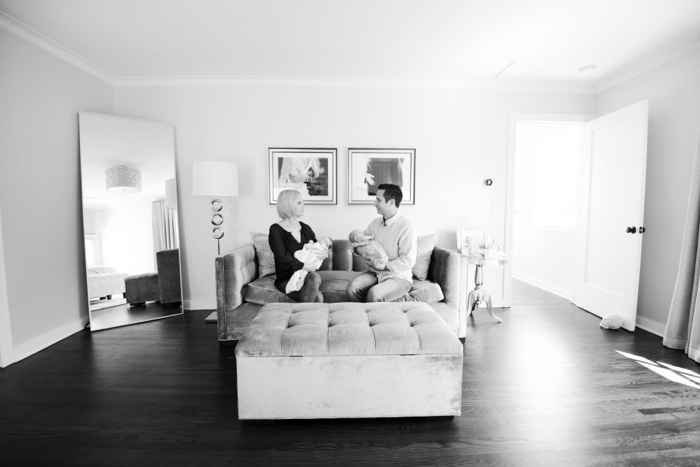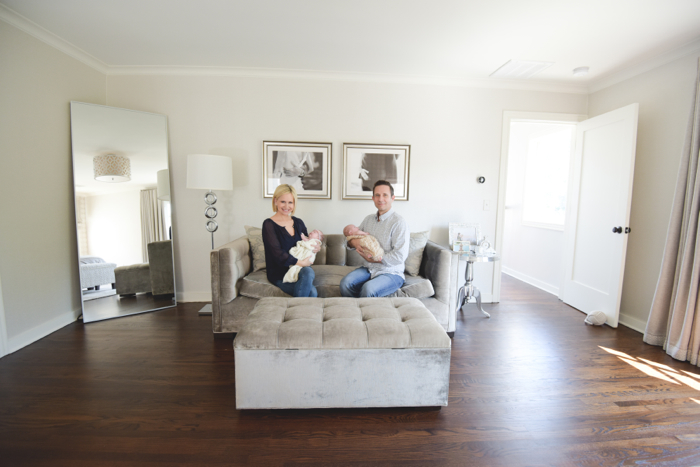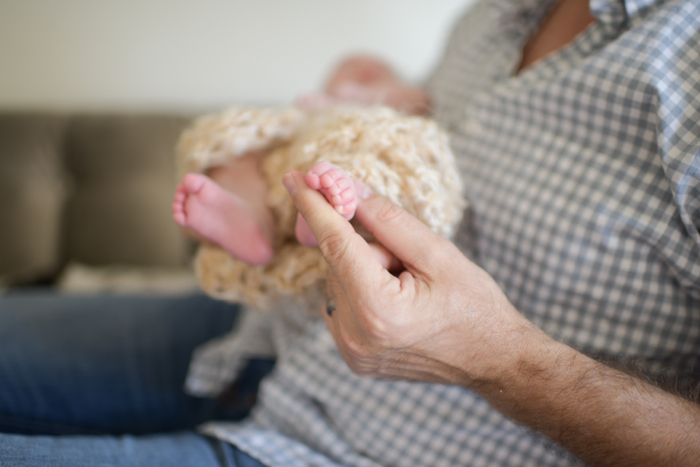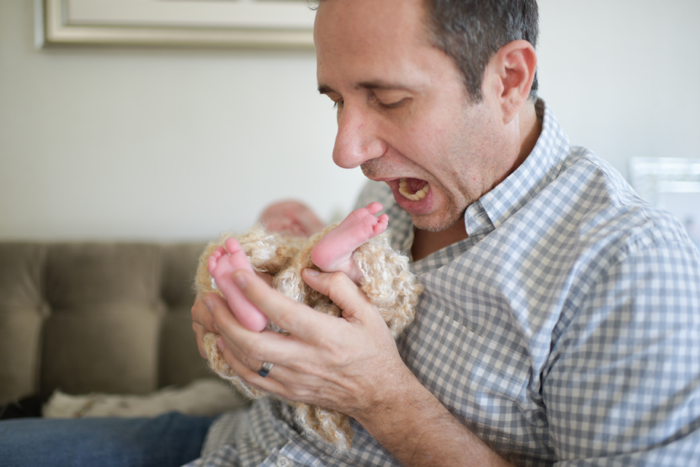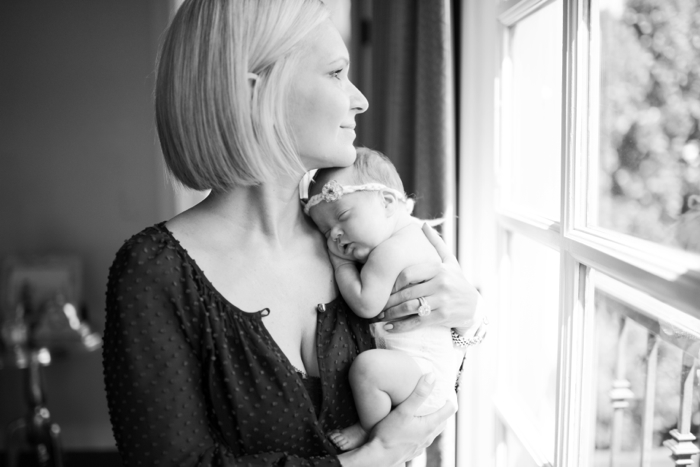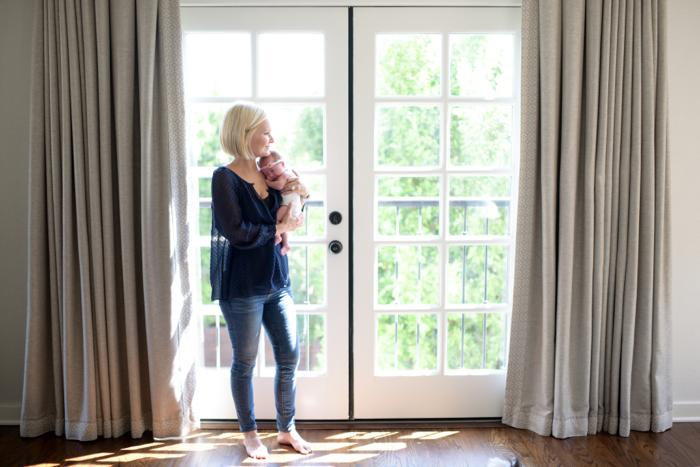 2. DON'T CHANGE ANYTHING (EXCEPT DIAPERS): Approach the twin session like a solo newborn session. Warm room, white noise, full tummies, whatever techniques work for you. The only real difference with twins is that they're double the fun! You may need to be more flexible with scheduling as many newborn twins are born before their due date and may need to spend a little more time in the hospital. Try to schedule before what would have been the 40 week mark and you should still have some pretty sleepy babies to work with.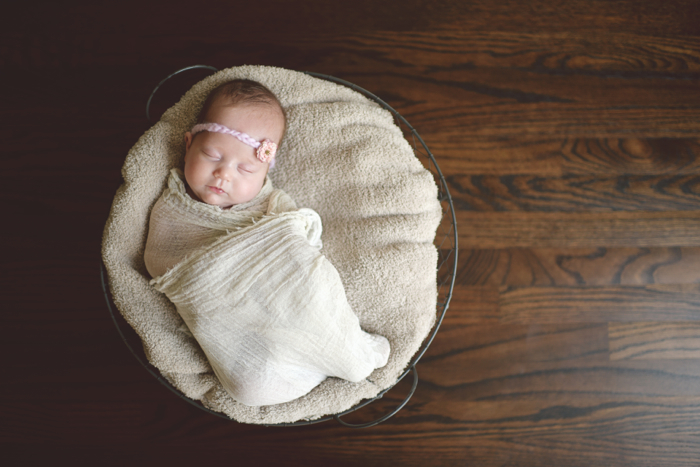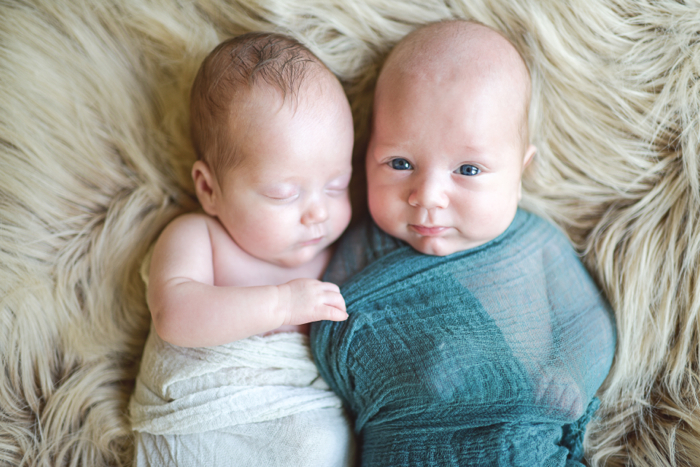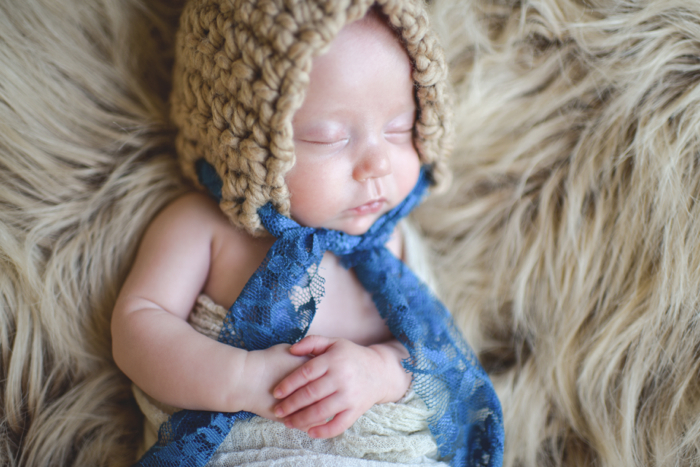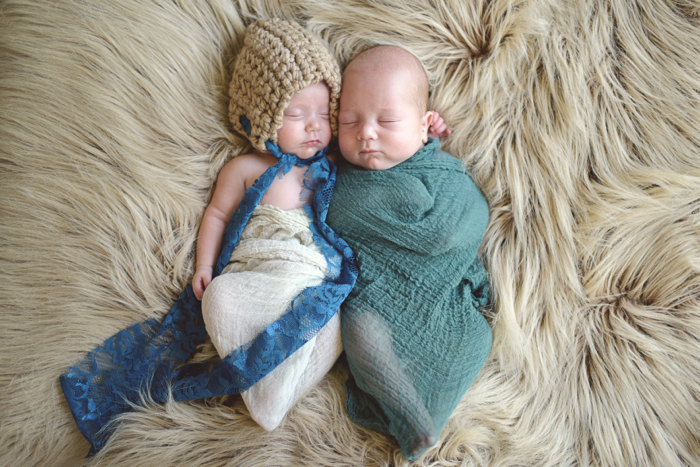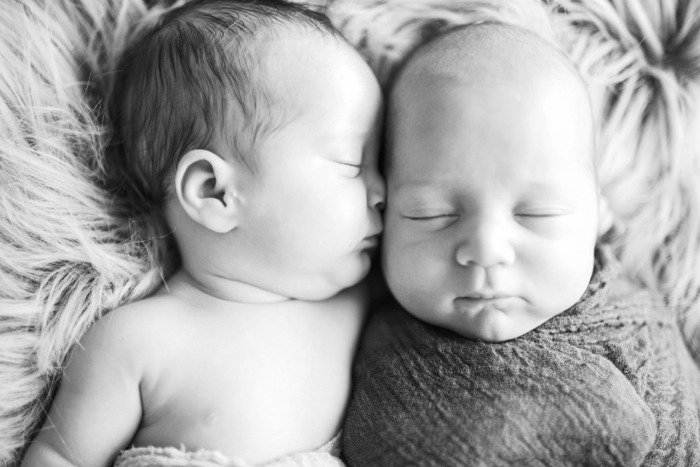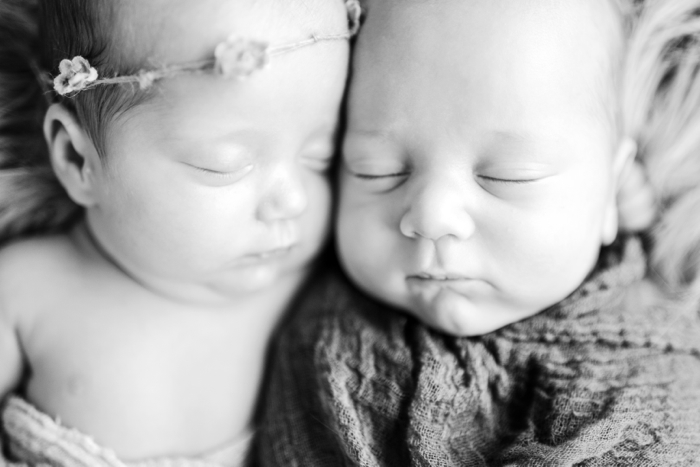 3. USE YOUR TIME WISELY: If one is fast asleep and the other is feeding, that's a great time to get some solo shots. If the other babe finishes eating and is super sleepy, add them in and knock out some together snuggle shots. If they are both wide awake, shoot some family time. I shoot diaper changes to snuggles, feedings to swaddling, and everything in between. Those natural moments are the ones that draw me in and allow for some of the most beautiful images. If there is downtime, I'm always going down my mental checklist of what shots I want to make sure I capture.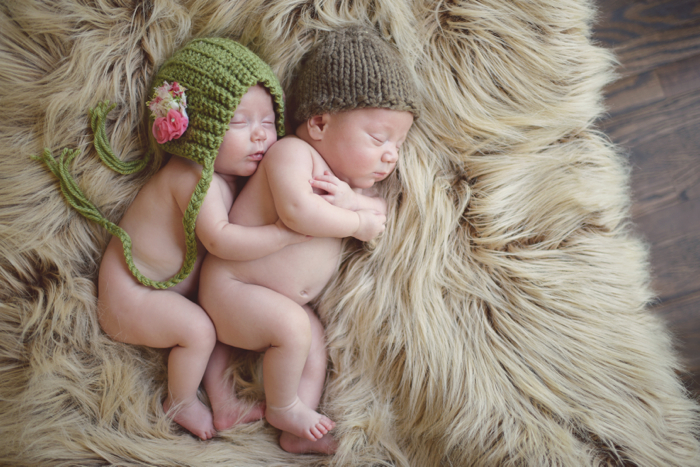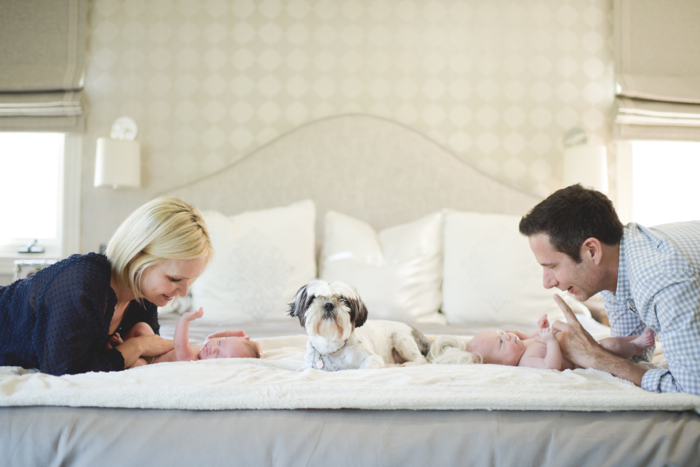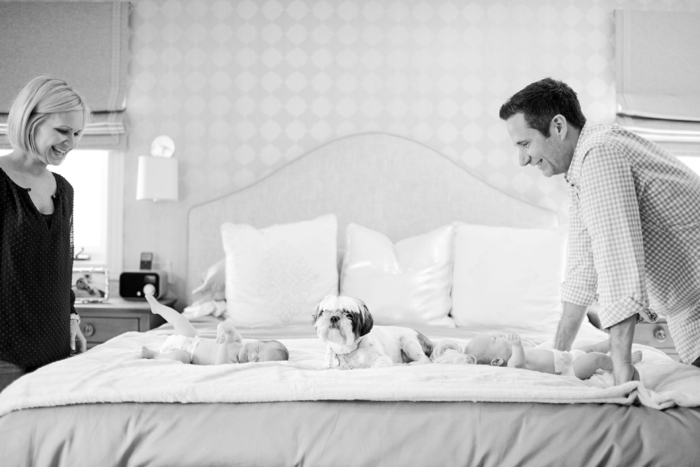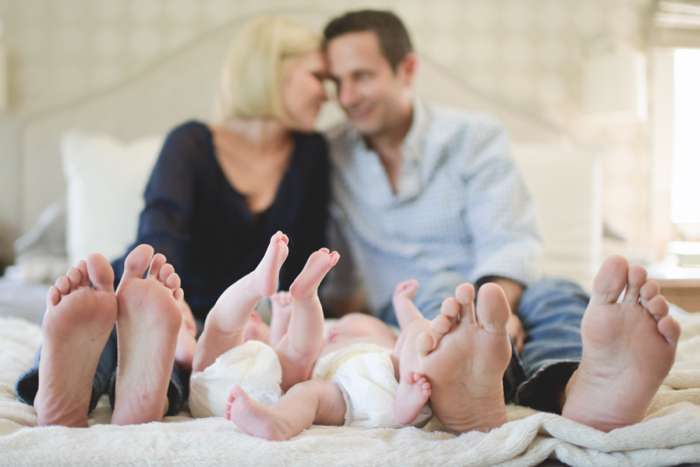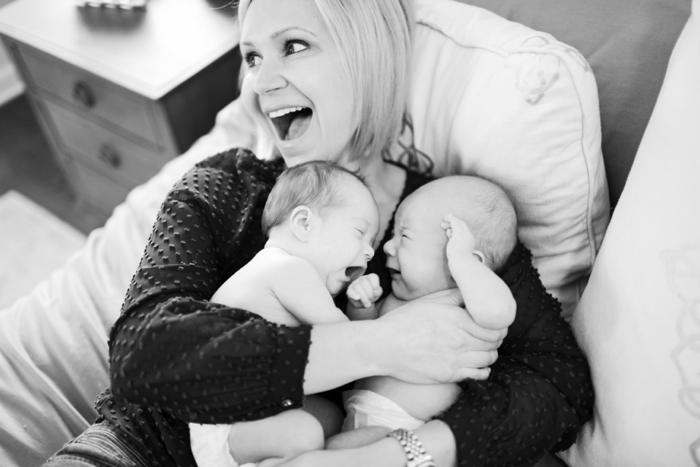 4. BE PATIENT: Your energy is so important. I am a firm believer that if you are stressed out, the babes are going to vibe off that. Patience is key with photographing all children, especially newborns. This holds even more true for newborn twins. I always say, "the babies are my boss" and I will do whatever is necessary to keep them happy. If that means a "Keep Calm and Carry On" attitude, I'm in.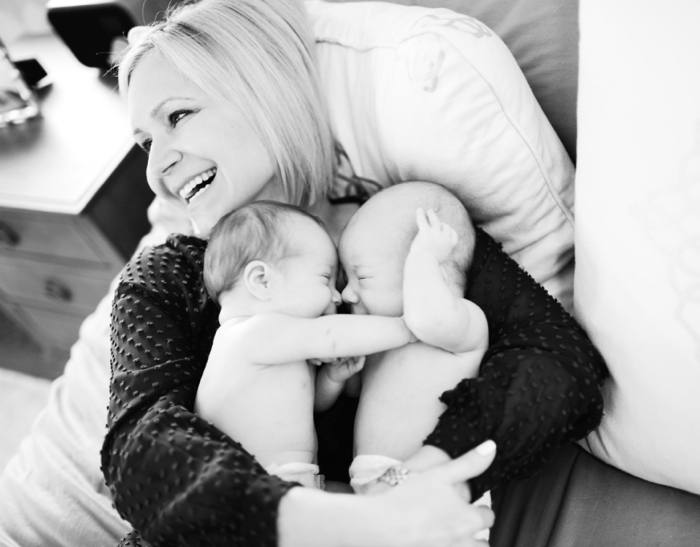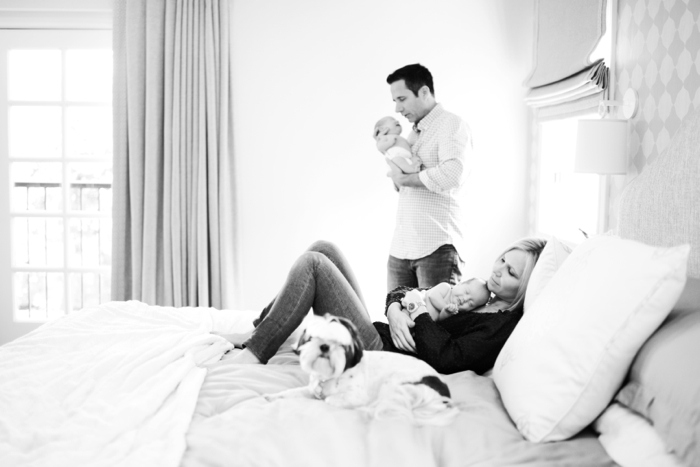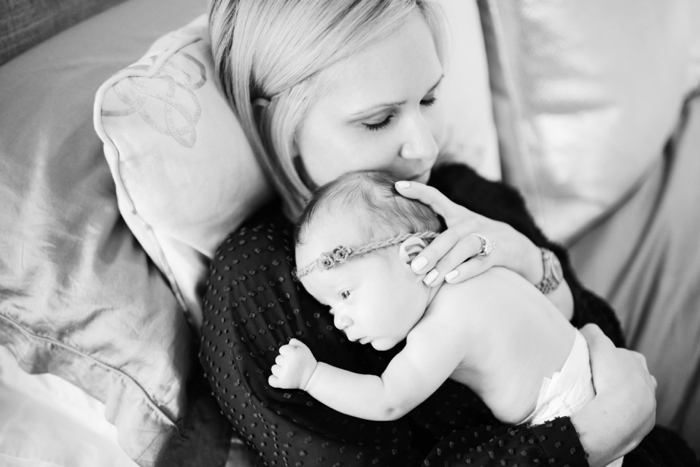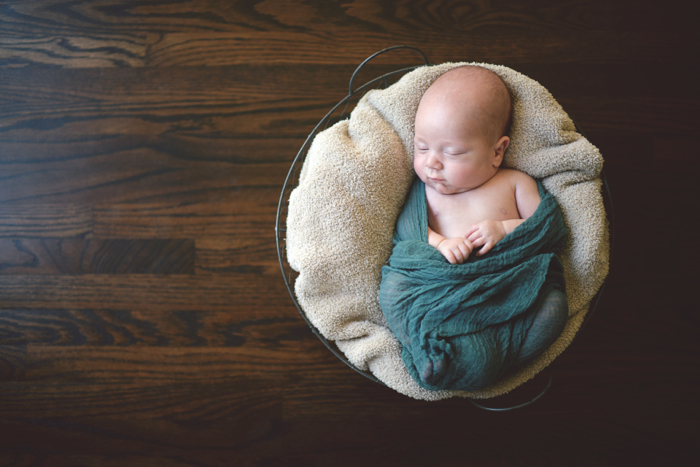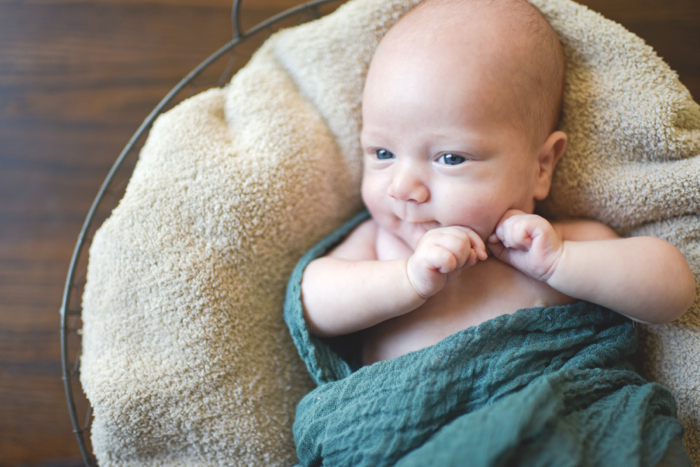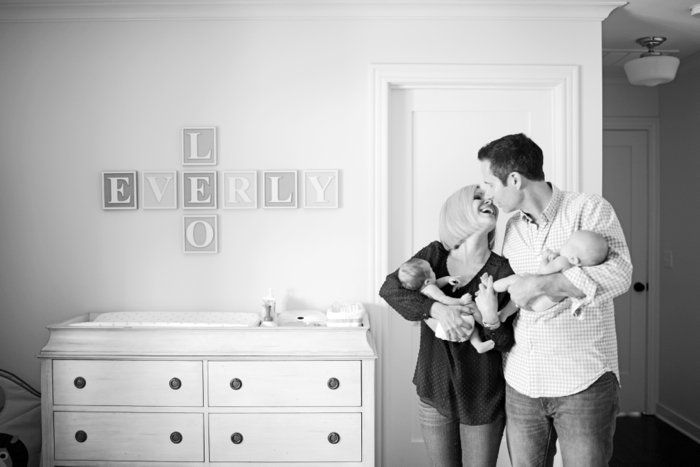 5. NEVER LOSE HOPE: I'll be honest, I almost did lose hope. The family I shot was amazing but it was like the twins were in a relay race; however, instead of running they were passing the sleepy baton back and forth. There was a moment when I thought I wasn't going to get any shots where both twins were fast asleep. Then, right at the very end, both babies drifted off to sleep and we pulled it off. That final shot, the one we thought might never happen, turned out to be worth all the time, effort, and patience we put in that day.
Twin sessions can be double the work but in the end they're more than worth it, because every great image shows you double the love.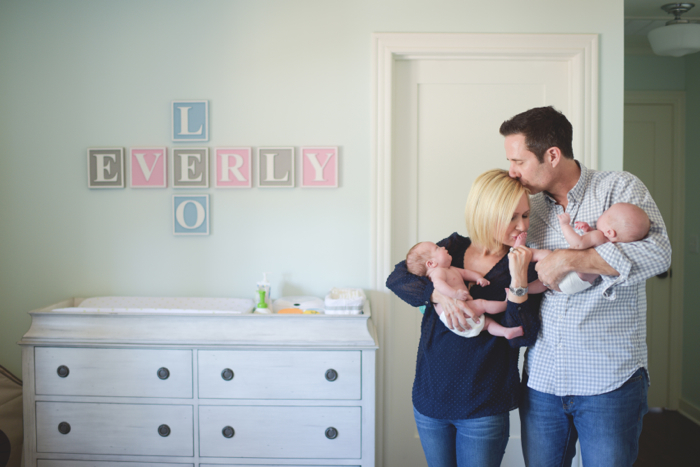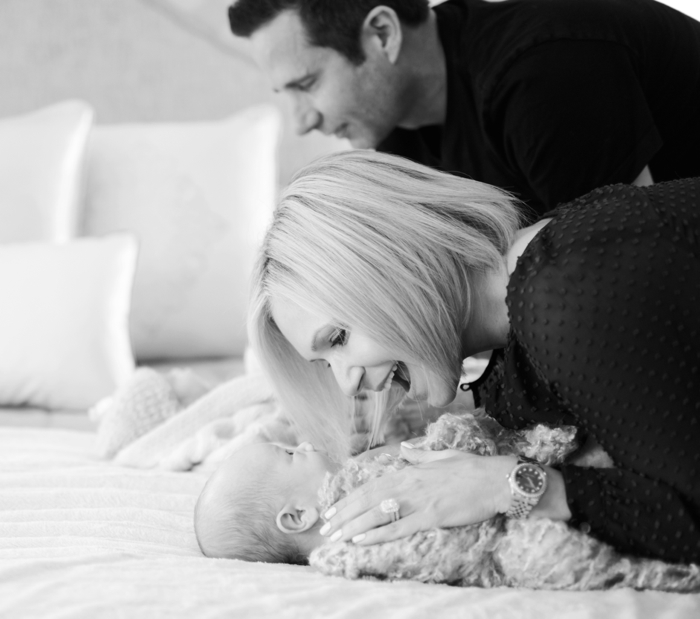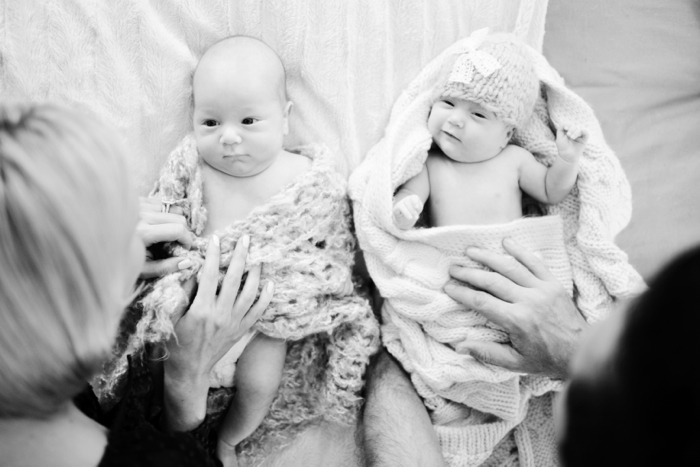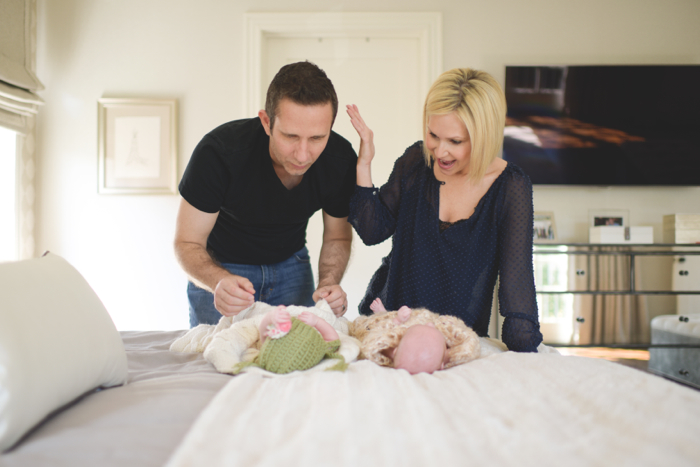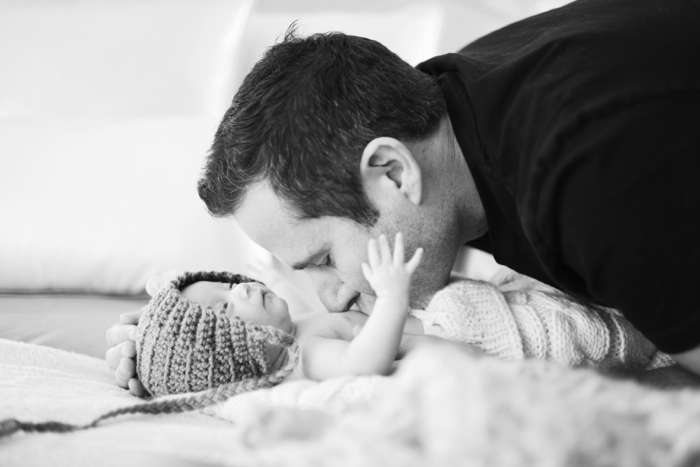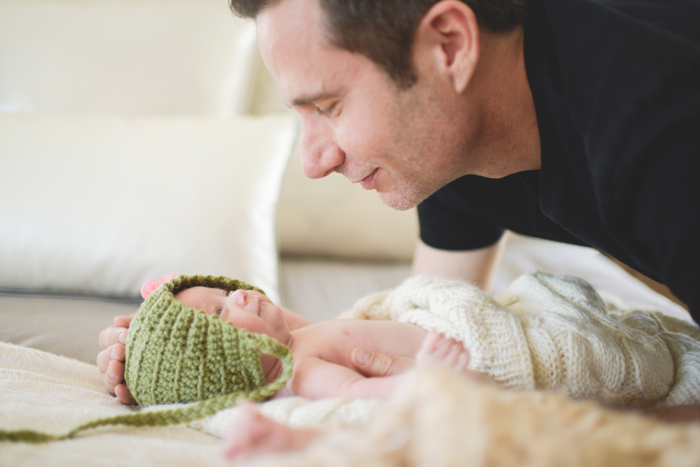 Leyna, thank you for sharing this simply gorgeous session with us, as well as your sage advice. We think you look right at home photographing twins!