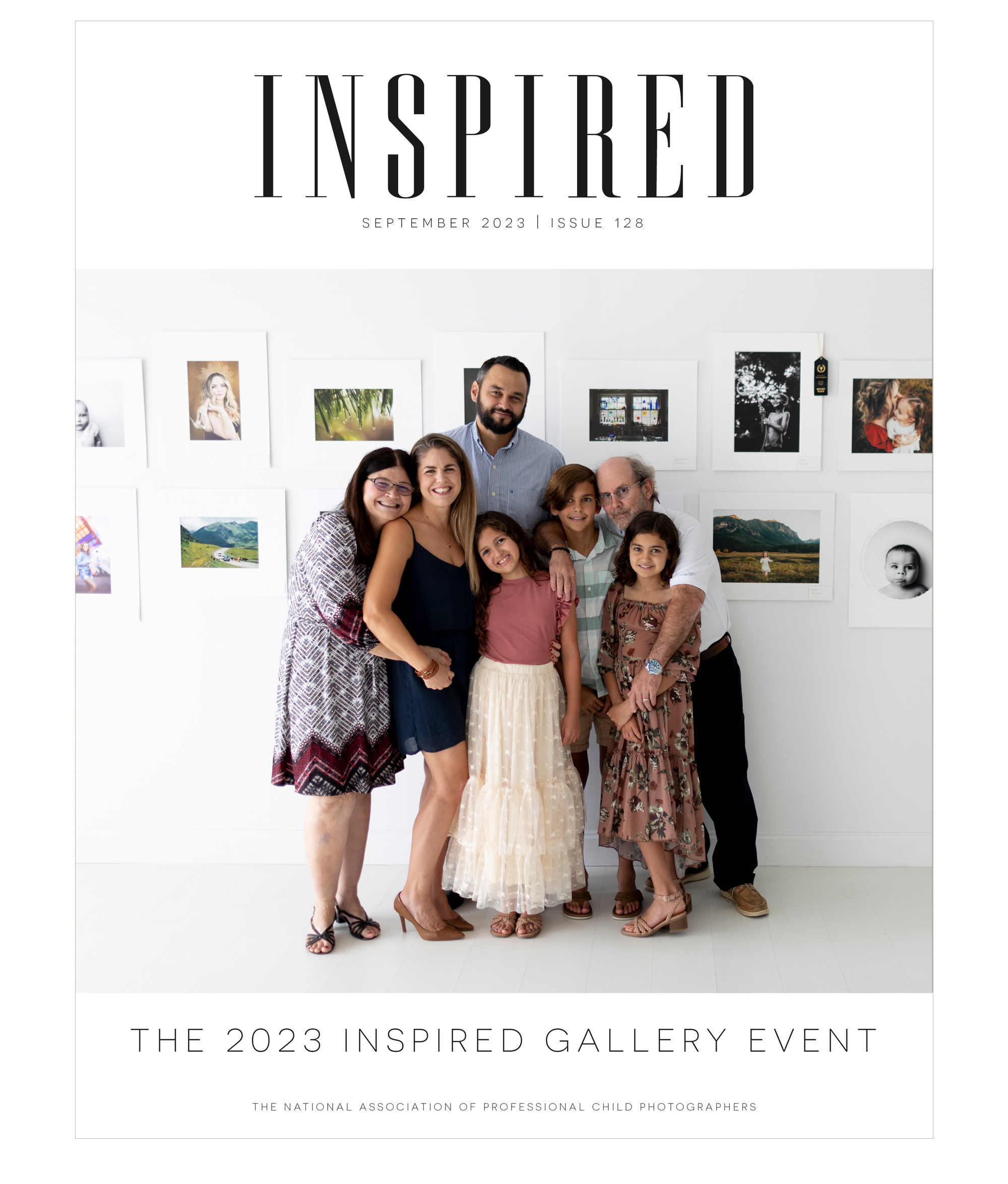 27 Sep

September 2023 Inspired Magazine: Featuring the Inspired Gallery Event!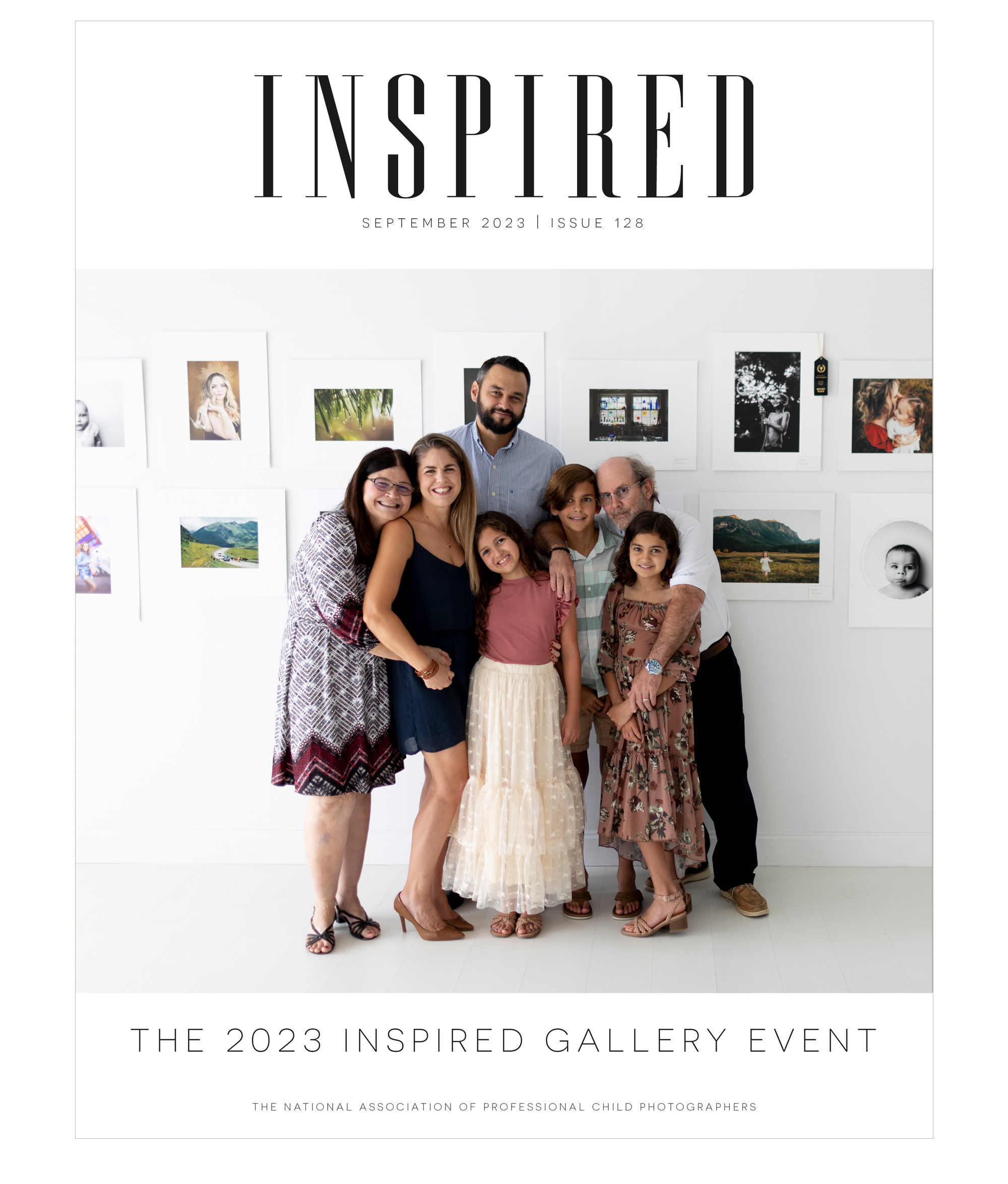 The September issue of Inspired is HERE!
Welcome to the September edition of our Inspired Magazine. As summer's warmth gently yields to the crisp embrace of autumn, we embark on a visual journey that showcases the heartwarming moments that made this past summer truly unforgettable. Join us in celebrating these moments and the artists whos talent is showcased on the pages of  this beautiful magazine.
This month, we're featuing the winners of our 6th annual Inspired Print Competition and Gallery Event. Read our recap and take in all of the sound advice from our winners as you sit back with a warm drink and read through their words.
Are you a baby photographer who is looking to stand out from the crowd? Submit your portfolio anytime now through October 2 to be considered for Master Certification in this category! Sign in to your NAPCP account to learn more about this amazing opportunity.
Speaking of Master Certification, did you certify in 2020? If so, make sure you don't forget to renew this year! Click here to learn more.
We loved all of the submissions for this month's "Newborn" theme! Submissions for October's "Backlight" themed issue are now open! Don't forget to submit your work by October 1 to be considered.
Did you miss the excitement and knowledge-packed sessions of The Elevate Summit? Don't worry! We've captured the essence of our event and transformed it into a captivating online course that you can now access and learn from anytime, anywhere! Check out page 50 for more information.
Inspired is FREE for members, as an exclusive member benefit. If you want to access Inspired for free, make sure ya join us! OR purchase a print or digital copy of September's issue by clicking here!
Don't forget to tag #NAPCPInspiredMag on social media. We can celebrate your feature together. The NAPCP team can't wait to see your posts!