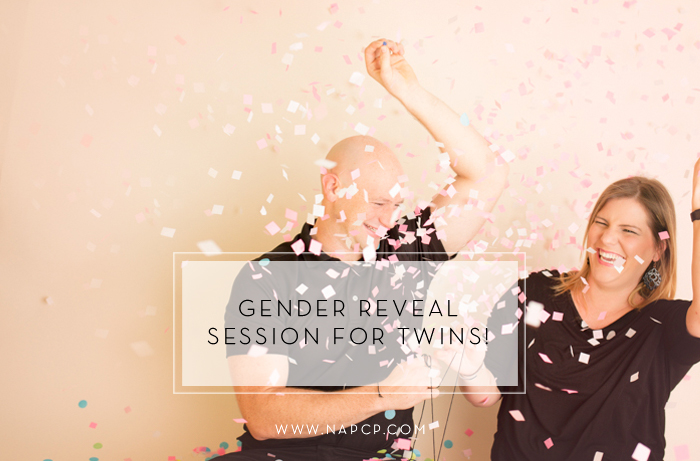 27 Jan

Gender Reveal Session for TWINS!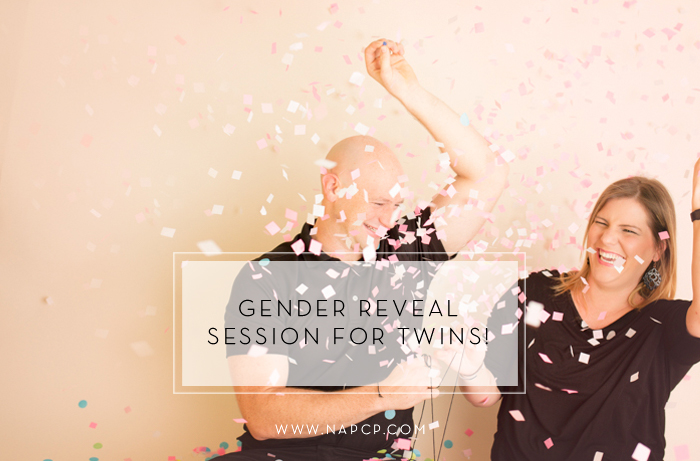 Inspiration – This client came to me interested in doing a gender reveal session for TWINS! What could be more exciting? I jumped at the chance! We discussed options and decided that we wanted the reveal to be more than a way to announce the babies' gender. We wanted the reveal to actually capture the once in a lifetime moment when these first time parents learned their twins' gender!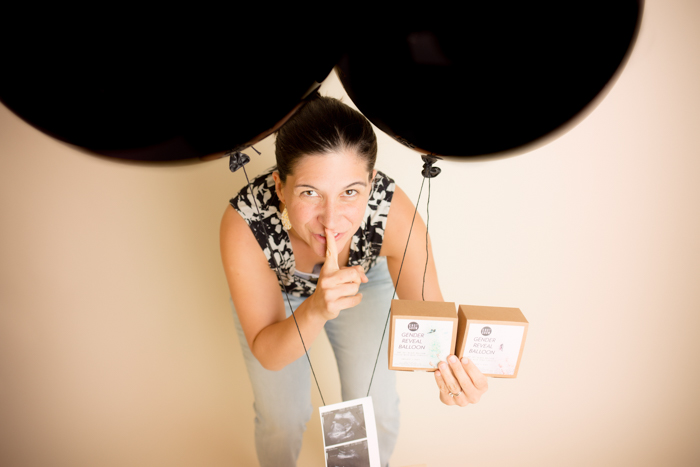 Favorite Element – The balloons from Knot & Bow were perfect for the big reveal. I loved that they came pre-filled with confetti and that they were black (so no one could try to guess anything before the reveal). They popped perfectly and rained down a beautiful waterfall of confetti that really made the moment magical.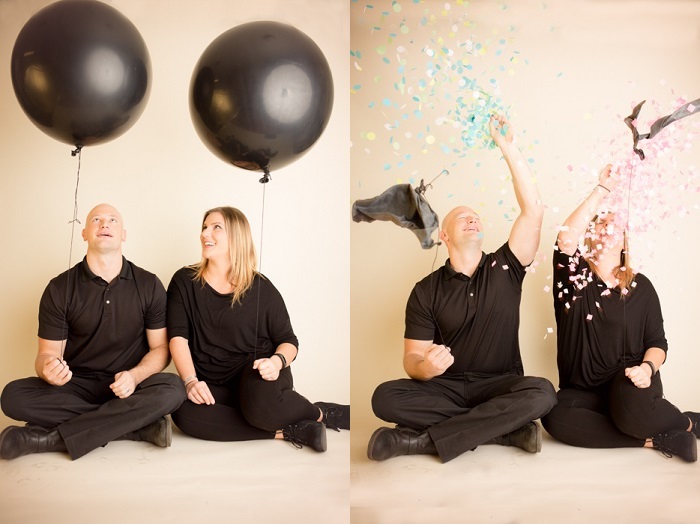 Biggest Challenge – Mom brought me the ultrasound results in a sealed envelope immediately after their appointment. I then went straight to the helium station at our local store to have the proper balloons filled. One of the biggest challenges was making sure those amazing Knot & Bow balloons didn't pop on my way home from getting them filled. I was definitely nervous! The other challenge was making sure I didn't say anything that would give things away even a moment before the balloons popped!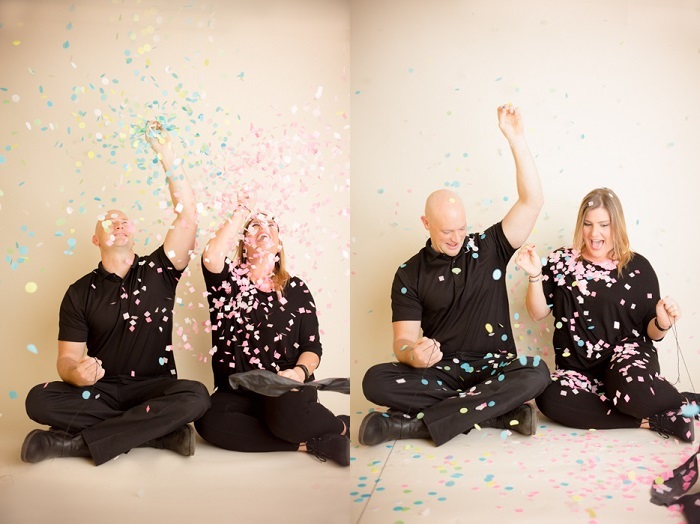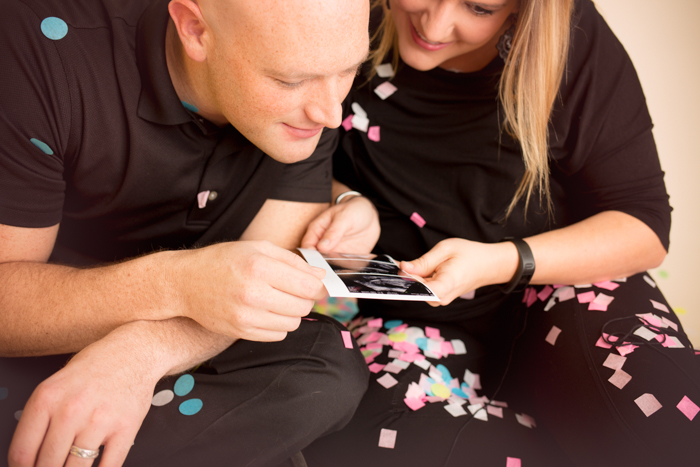 Final Thoughts – I can't tell you how honored I was to be a part of revealing this special moment for these amazing parents-to-be. Watching and capturing their reaction to the news that they are having a boy AND a girl was an experience I'll never forget!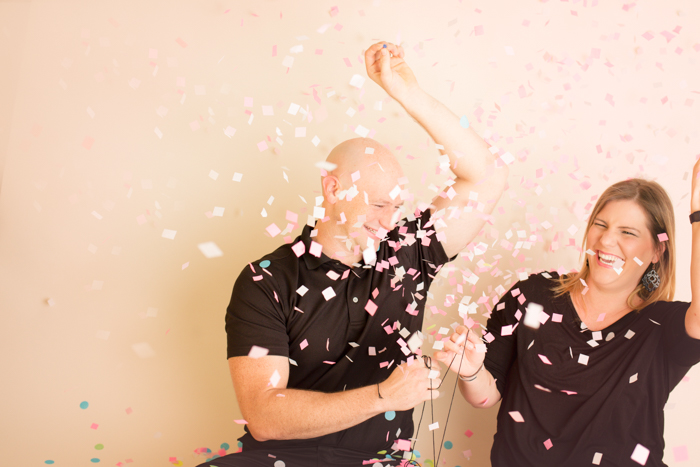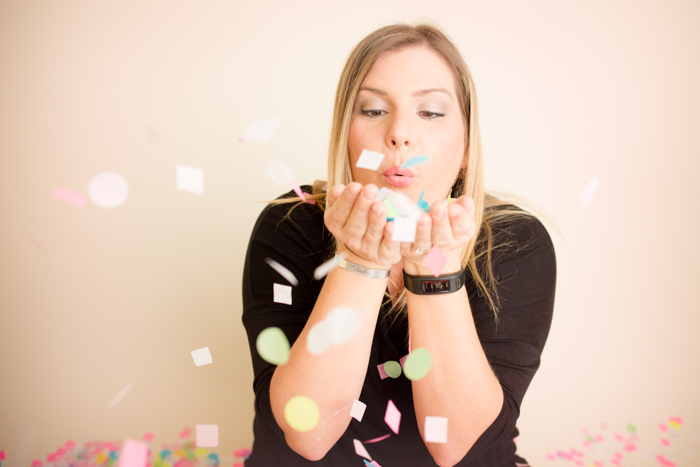 Southern California photographer Marisa McDonald loves to make beautiful images that reflect your unique personality! It is her goal that your photography session will capture you and your loved ones in this unique moment in time. She is also passionate about helping her clients display these beautiful photographic memories in their homes so they do not languish on a CD in the junk drawer for years to come!
Save
Save