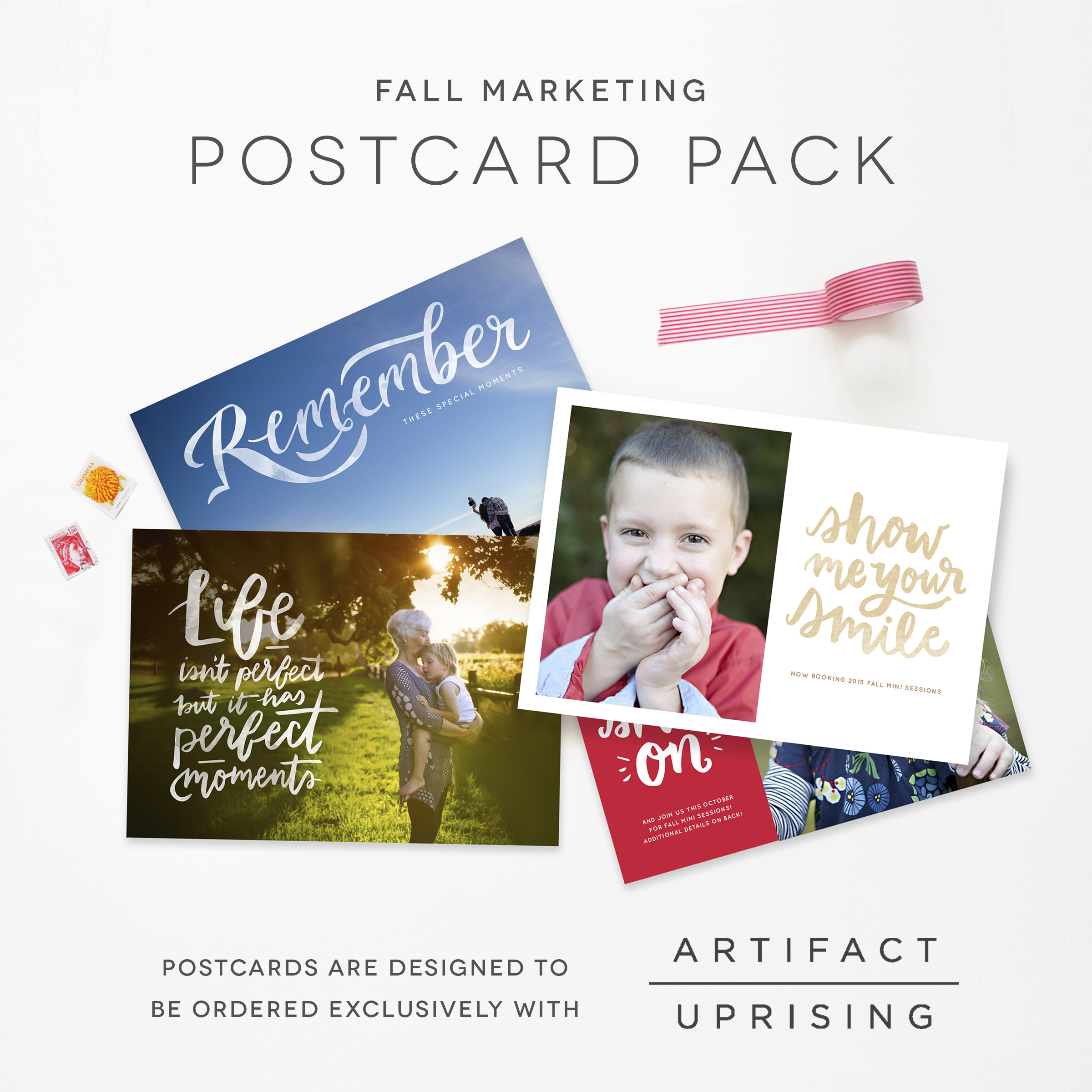 28 Aug

Fall Marketing Idea!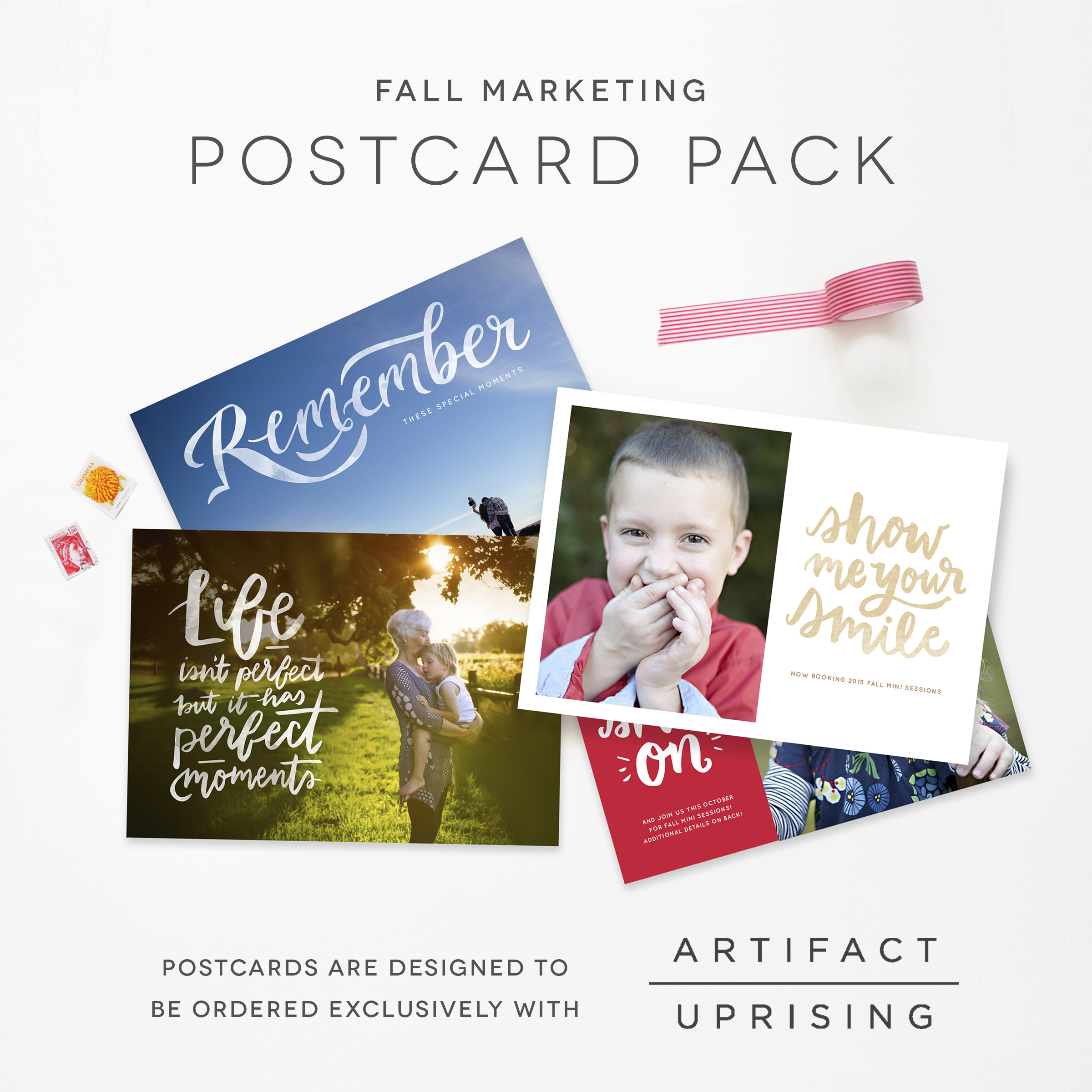 Here we are again! It's hard to believe another Fall Season is fast approaching and kids are headed back to school already! The NAPCP Team has been working hard to find new ideas to help you fill your Fall Session Calendar fast!
Announcing our gorgeous hand-lettered Postcard Pack!
We have partnered with our friends at Artifact Uprising (think discount code) so that you can use these templates to make unique, customized, and memorable marketing pieces to remind your clients to book for Fall!
Here is your easy marketing plan:
1. Go to the NAPCP Store to purchase your Postcard Pack templates – and receive your Artifact Uprising discount code.
2. Pick your best clients from last Fall that you REALLY want to get booked again, and maybe even some clients from the previous years.
3. Insert one of your favorite images from your client's last session to one of the provided templates and save the file. Repeat. Repeat. Repeat. (You can do up to 20 unique postcards)
4. Go to Artifact Uprising and purchase a Blank Postcard Set – using the individual files to create a unique postcard for each client
5. Buy some postcard stamps and wait for these beauties to arrive (drink some coffee, too)
6. Get super excited when your Artifact Uprising box arrives. Do a happy dance, and then write a personal note to each client and mail the cards
7. Clients will get the card and immediately ooooh and aaaaah over your beautiful work from their last session, then they will put the card on their fridge so they can see it every single day. And, of course, they will call you to book for this Fall!
8. Now that your Fall Calendar is all booked – hop on over to the NAPCP Retreat website and book your seat for January! You deserve it!