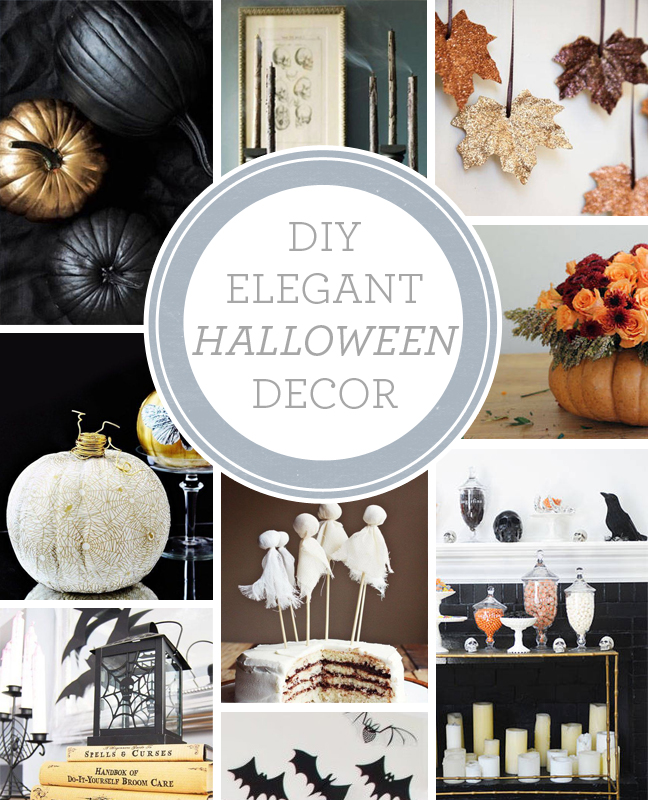 20 Oct

9 Elegant DIY Halloween Decor Projects for the Season

Halloween decor has been around for centuries, but finding on trend decor projects that won't make you run from fright can be difficult. Here's what's cool in Halloween decor this year. (We're loving metallic hues, and simple black silhouettes!) Pause and admire these chic DIY decorations, then show us your own!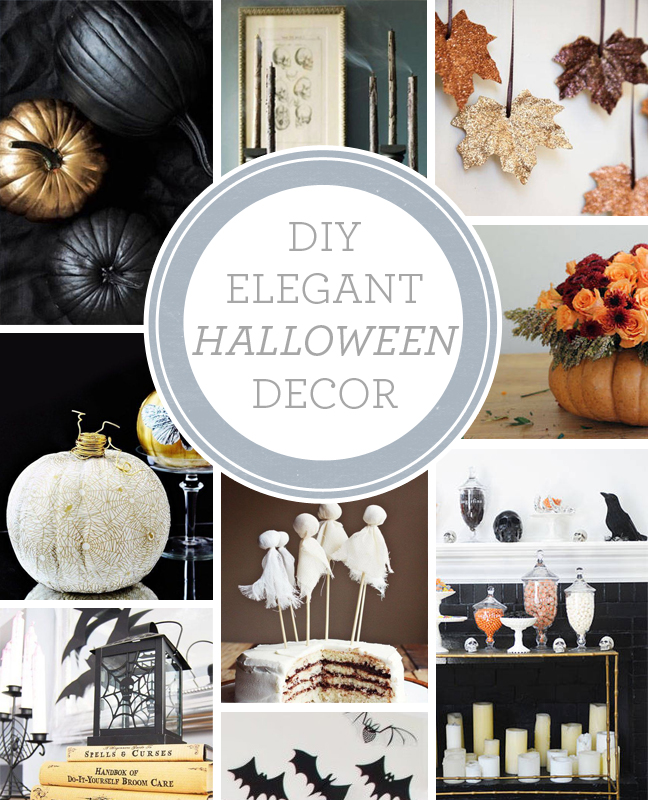 Clockwise, from top left:
1. Metallic pumpkins. No-carve pumpkins are 'in'. Dress yours up with metallic paint, as shown in Real Simple.
2. 'Blood' dipped candlesticks. Martha Stewart is the queen of kitsch-free Halloween. Creepy yet elegant, these towering tapers are sure to spook.
3. Sparkly fall leaves. Fabulous as a mantle centerpiece, or cocktail party decor. But beeeeeewaaaaaare, if you're scared of glitter!
4. Pumpkin vase. After hollowing out your pumpkin, place your fall floral arrangement in an appropriately sized vase, and display. Fashionable pumpkin carving.
5. Candy display. Emily Schuman, of Cupcakes & Cashmere, shows us how to show off our sweet treats the right way. Apothecary jars look streamlined, while simple white candle pillars lend the cart a haunted touch.
6. Paper bat colony. A fun project to do with your children … Cut out bat shapes from black construction paper and fix to ceilings, door frames, and walls, to create a spooky sight!
7. Cheesecloth ghosts cake topper. Quick, easy, and inexpensive. We won't tell if you grab a store-bought cake to display your homemade ghosts!
8. Printable Halloween book wraps. May we suggest a volume of Poe, or your favorite Harry Potter?
9. Decoupaged pumpkins. Metallic beauties adorned with encyclopedic creepy-crawlies, from At the Picket Fence, are so pretty, you won't want to put them away come November!