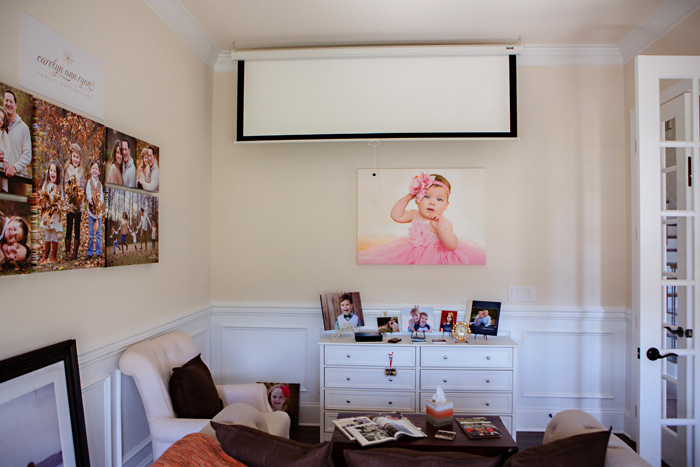 05 Nov

Home Office Tour: Carolyn Ann Ryan, of Carolyn Ann Ryan Photography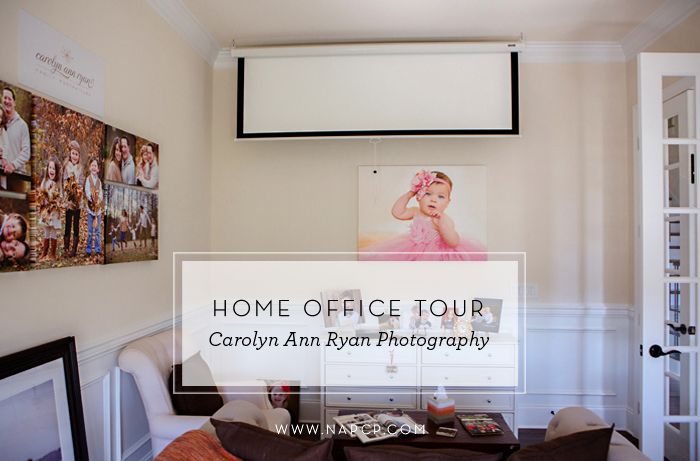 NAPCP: Tell us more about yourself. Where are you from? Tell us about your family, hobbies …
CAR: My name is Carolyn Ann Ryan and I am a family portrait photographer based in Marvin, NC (near Charlotte). I launched my business over 6 years ago while I was working full-time as a software designer for a financial services technology company in NYC. I quit my full-time job about two years later and have been running my business full-time since 2011. I always loved wedding photography, but after having children of my own, I made the decision to focus on children and families. I've been married for 11 years to the man that helped me fulfill my dreams and we have a 10 year old daughter and a 6 year old son. We just relocated to the Charlotte area from New Jersey this summer, and the family is doing a great job adjusting and getting settled into our new routines.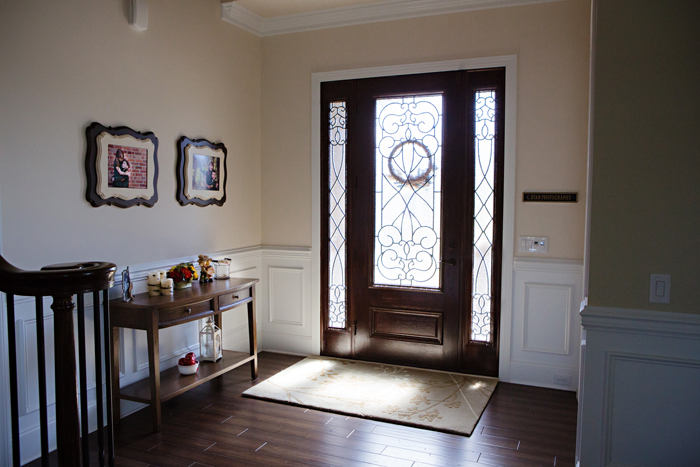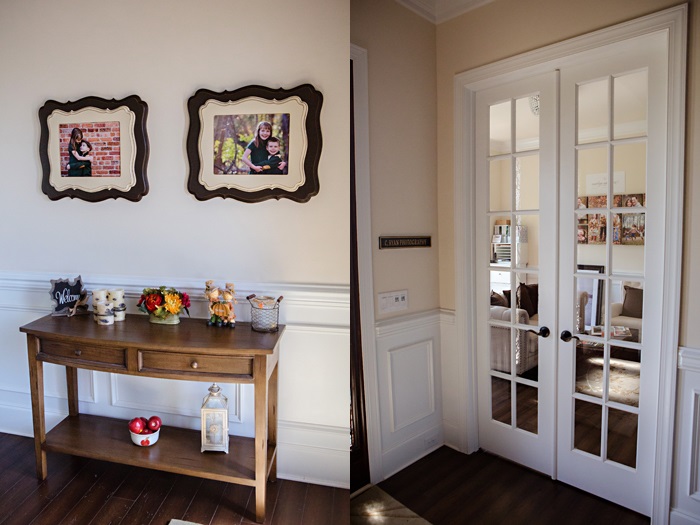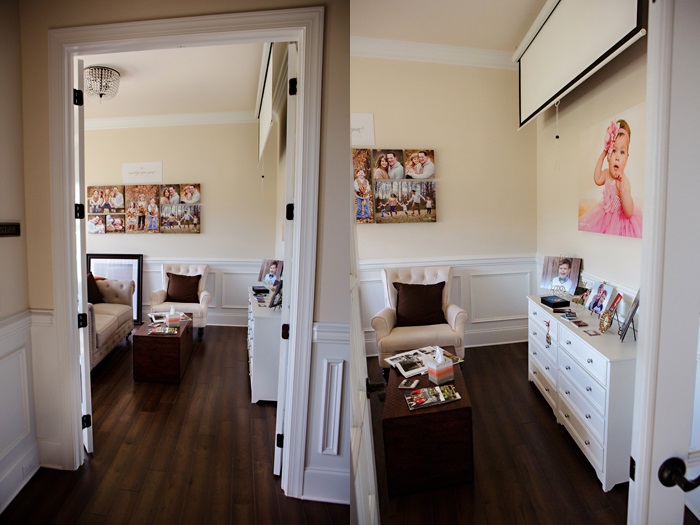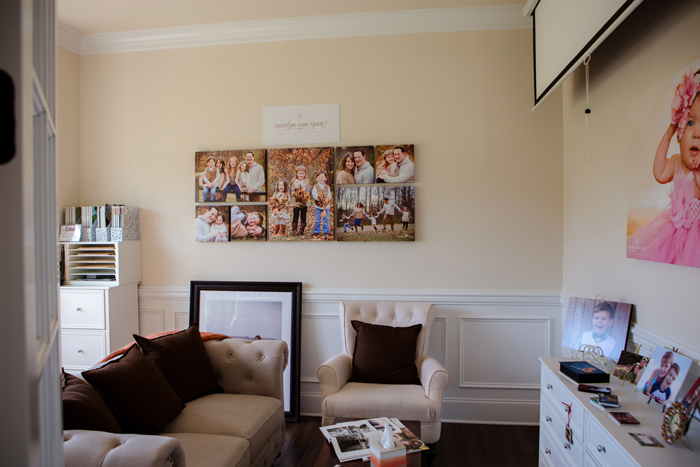 NAPCP: How did you decide to use a home office for ordering appointments?
CAR: When I first started doing in-person sales, I would meet with my clients in their homes, and it worked well for a time. But then I had an opportunity to take over the lease of another photographer's studio in NJ and it was perfect for ordering appointments. Even the projector and projector screen were already mounted to the ceiling! But just 2 weeks after I received the keys to my new space, my husband was asked to relocate for his job, and I thought my studio dreams were crushed. Thankfully, his company was kind enough to work with us and waited on the relocation for 18 months until my lease was completed. But now that I had the experience of doing in-person sales in my own office with wall samples and projection selling, I knew I wanted to keep that aspect of my business with the relocation. As I wouldn't have clients or money to pay rent right away, the next best thing was to find a home with an office that could be used for meeting clients.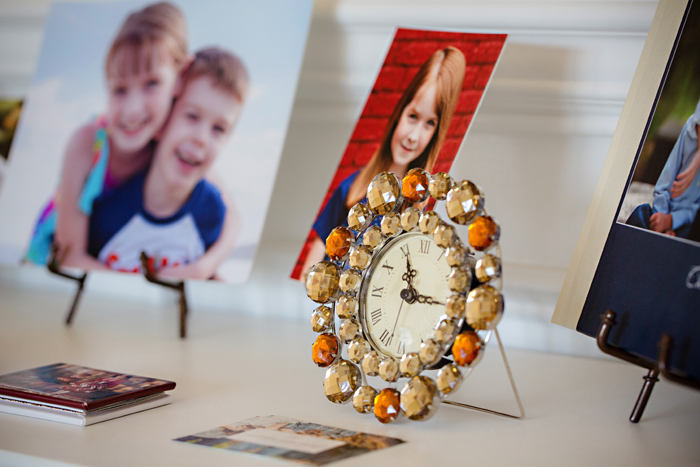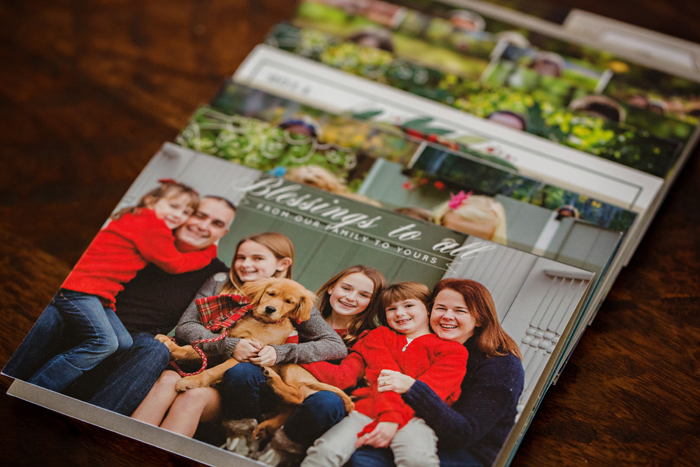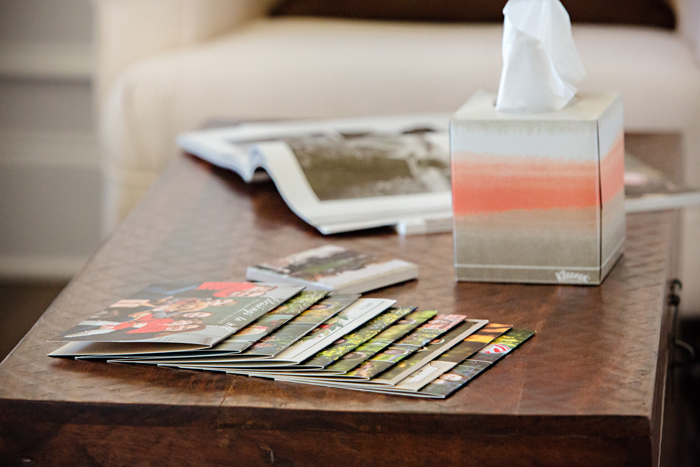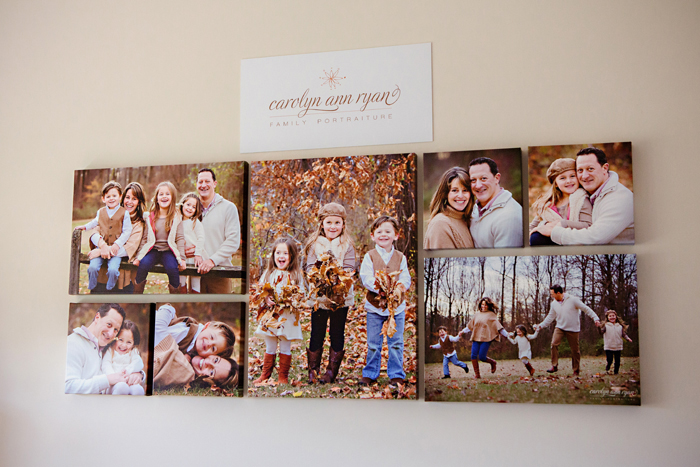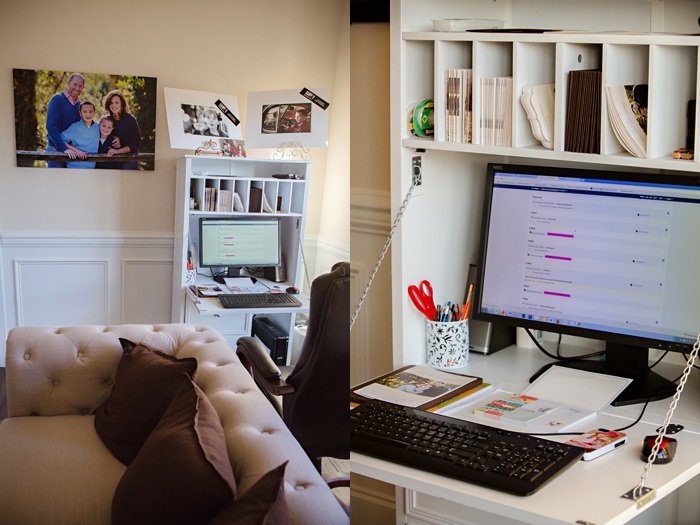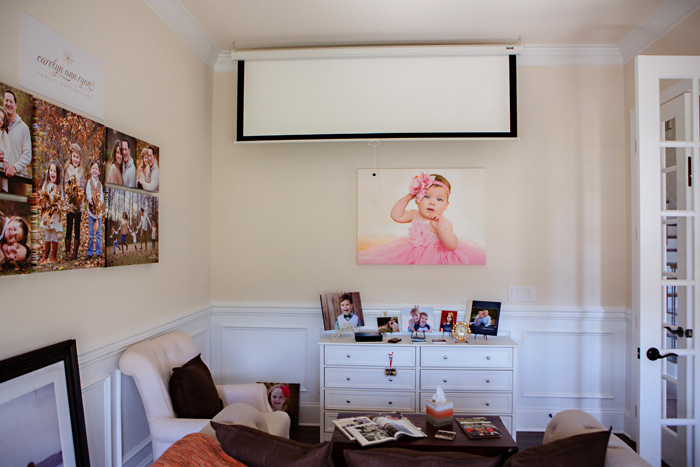 NAPCP: What's your favorite thing about having this space?
CAR: I love being able to show clients what is possible on their walls. I love that the 7 canvas cluster layout that most clients feared during home ordering appointments (because it seemed too busy and overwhelming) became one of my most popular layouts. This only happened because it is the layout displayed right on the wall when they walked in the door. They would walk in and say "I want that". I also love being able to be home with the kids while they are doing homework, but having the ability to close the doors, and have a quiet room for client calls even if the kids are home. And seriously, who wouldn't love a quick break and visit from this cutie pie?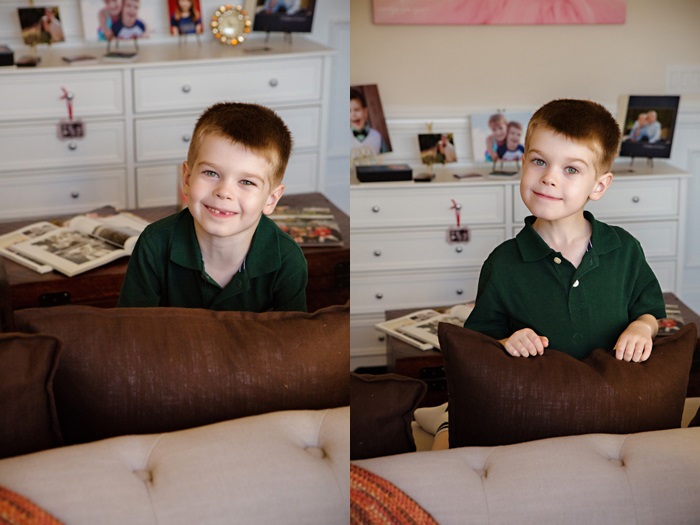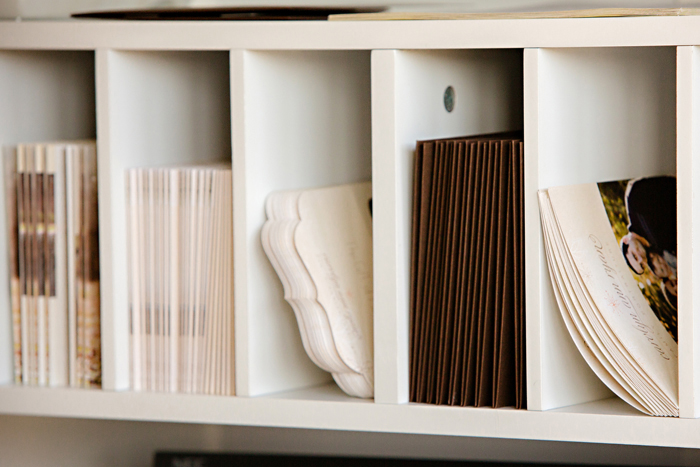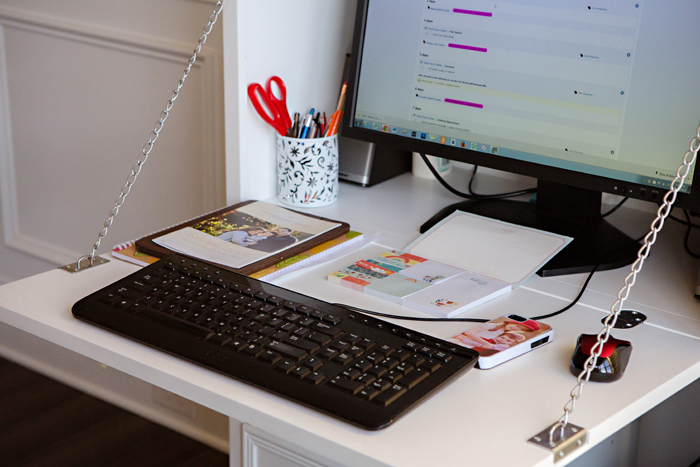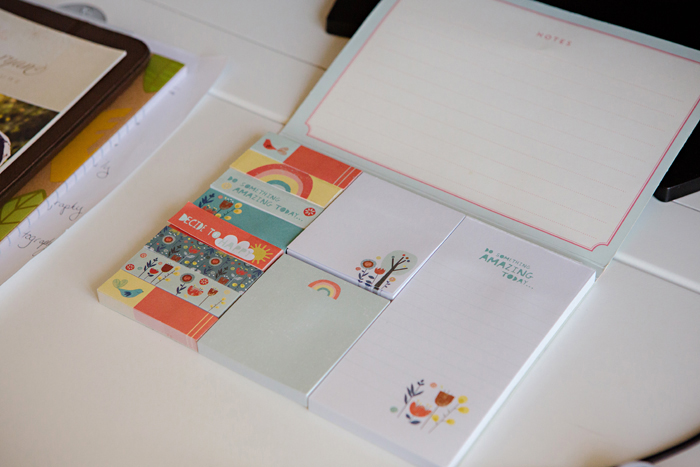 NAPCP: Do you have any advice to give fellow photographers who want to carve out their own spaces, whether in or out of their homes?
CAR: We had the benefit of being able to do new construction, so we went into the home buying process knowing I wanted an office for the home. We were able to find the best floor plan and layout for our family and my business. I wanted my office near the entrance to our home, so I don't have to worry about cleaning the entire house before appointments. The powder room is also nearby, and easily accessible. A long dining room separates the office from my family room and kitchen, and we have a basement the kids can play in, so I don't necessarily have to kick my family out of the house during a weekend appointment with clients. I love that I can close the doors to the office to minimize distractions, which I would highly recommend to others.
For wall displays, photographers should also utilize the walls near their office to highlight additional products with their own personal family photographs. This helps to provide real world examples for clients and gives them additional ways to visualize ideas for their own home.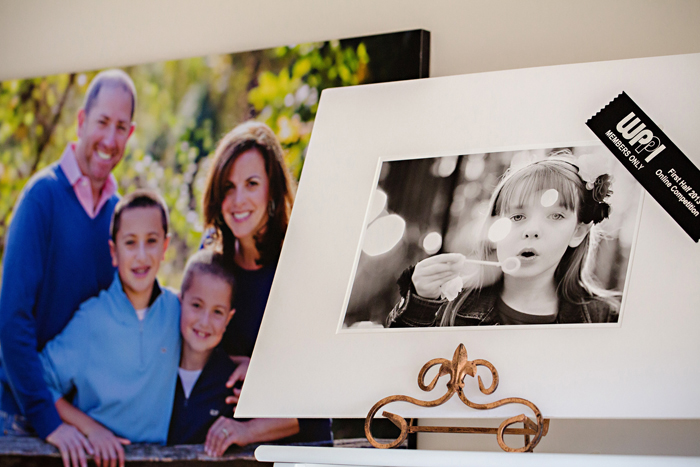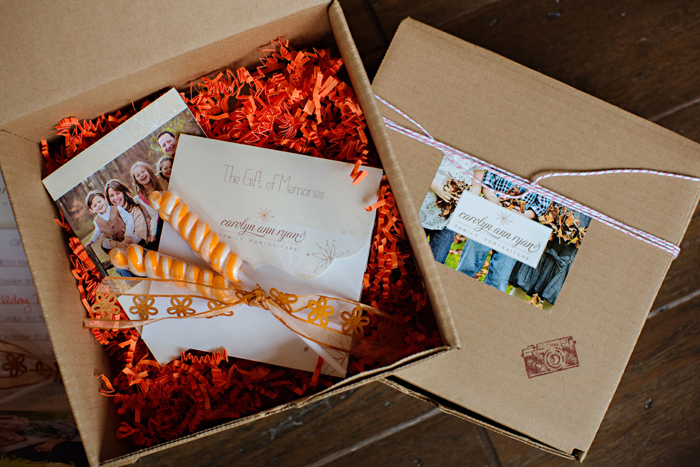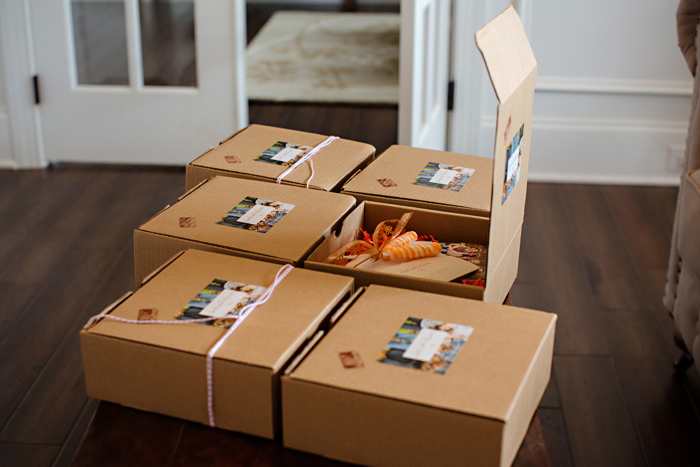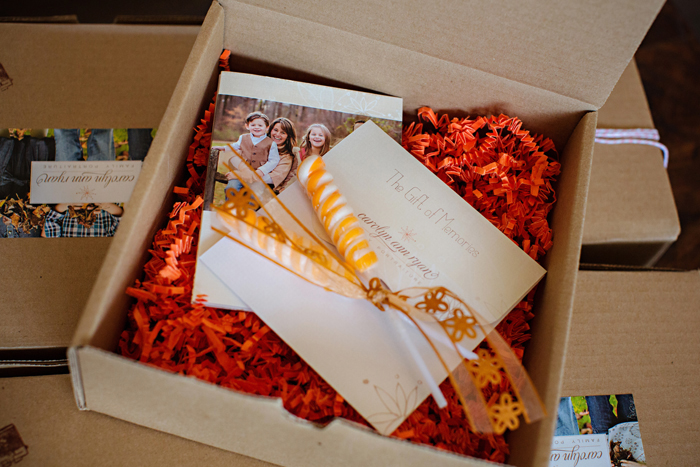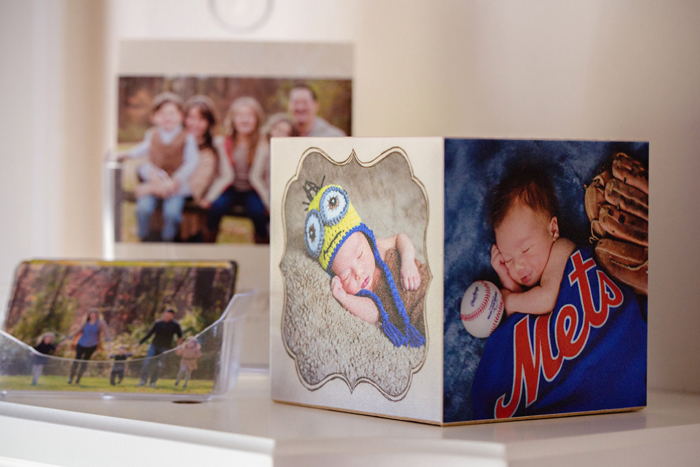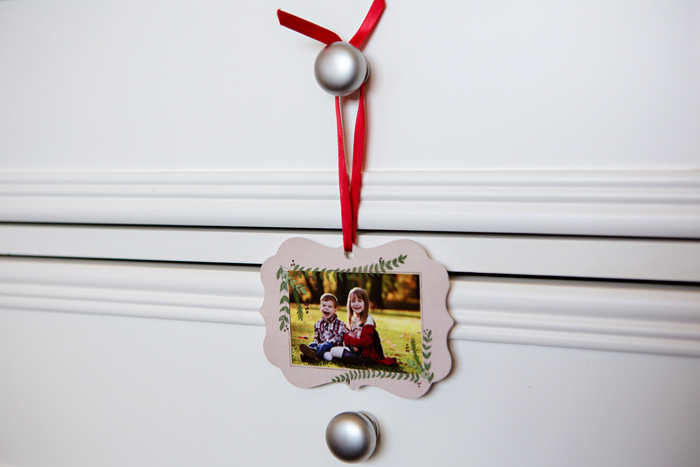 See Carolyn Ann Ryan's work via her website, and Facebook page.

Thank you for sharing with us, Carolyn Ann!