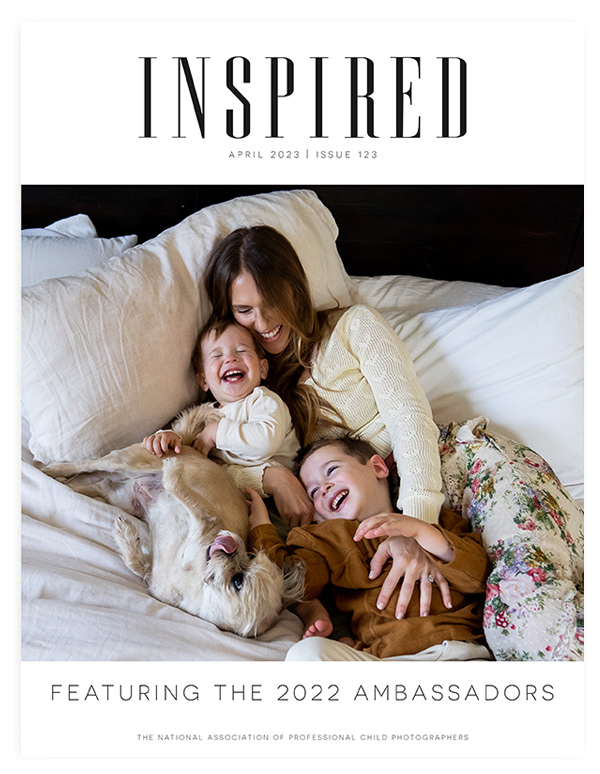 24 Apr

April 2023 Inspired Magazine: Featuring the 2022 NAPCP Ambassadors!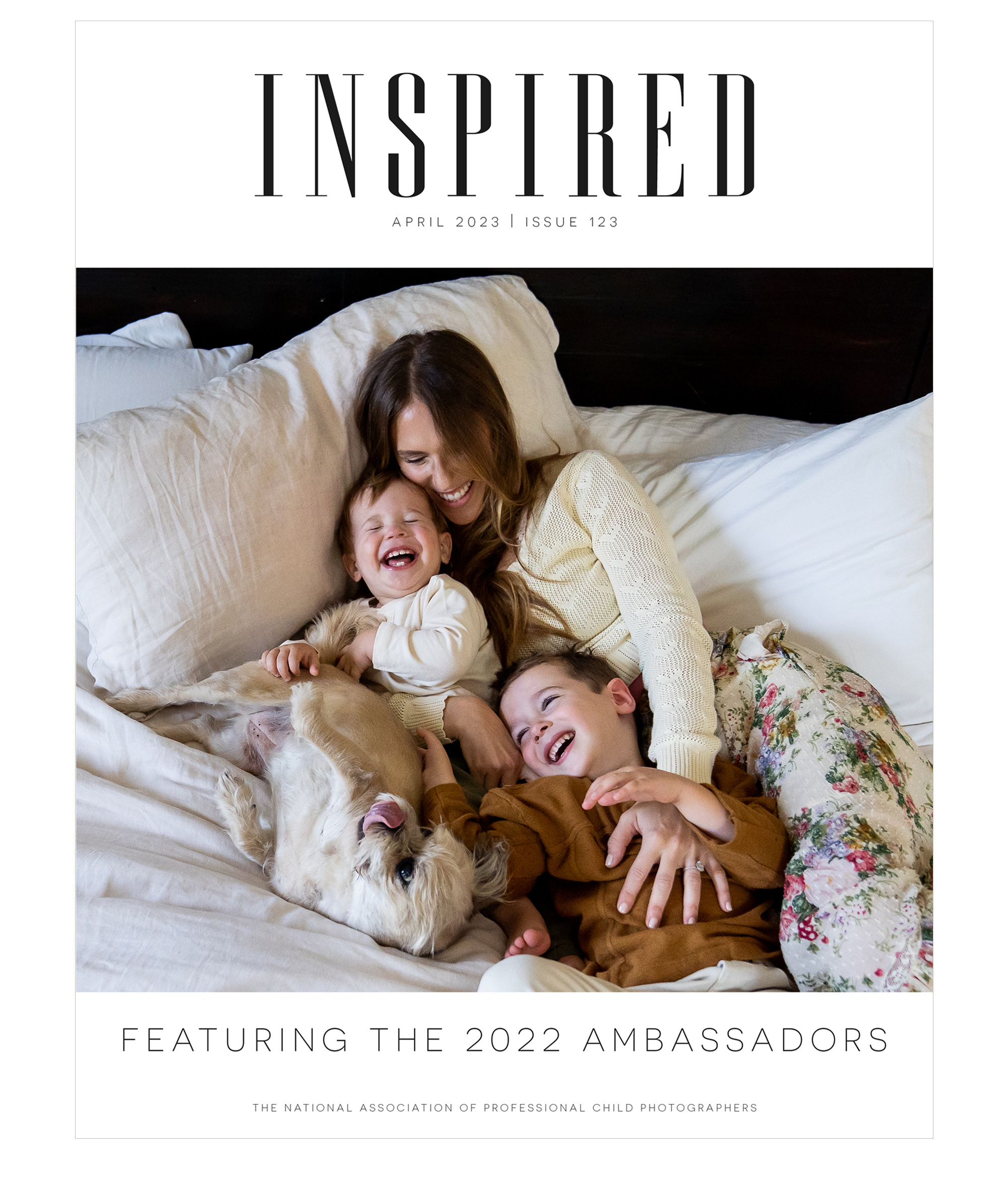 The April issue of Inspired is HERE!
Happy April! We hope you're enjoying the warmer weather as we settle into spring. This is the season of renewal and growth, and we hope you fully embrace all the opportunities the month brings. We invite you to take a moment to refresh and re-energize – and join us in celebration of our talented community of photographers who impact us each month with their passion, imagination and creativity.
This month, we are featuring our 2022 NAPCP Ambassadors. Many thanks to all of you for your service this past year and for bringing our photographers together from all around the world. We wouldn't share in the success and connections we do without this talented group!
Our featured article for April is "The Art of Birth Photography" by Lisa Weingardt of Little Loo Photography. Lisa is a Master Photographer in the Birth category and captures the raw emotion and vulnerability of the birth experience. These photos remind clients of their strength and beauty—especially during such an emotional state.
Submissions for Master Photographer Certification in the Maternity category will open on May 8. Have questions about what to include in your portfolio or about the Master Photographer program? Check out the latest Marketing Monday Replay all about certification in our NAPCP Member Community on Facebook.
This month we featured "Negative Space" images and were truly moved by the submissions. May's theme is "Light"—don't forget to submit your photo by May 1.
Curious to hear more about what made Elevate 2023 so impactful? Stay tuned for some big announcements about new educational content.
Inspired is FREE for members (check your email!), as an exclusive member benefit. If you want to access Inspired for free, make sure ya join us!
Featured? Purchase a digital or printed copy of April's issue by clicking here!
Don't forget to tag #NAPCPInspiredMag on social media. We can celebrate your feature together. The NAPCP team can't wait to see your posts!