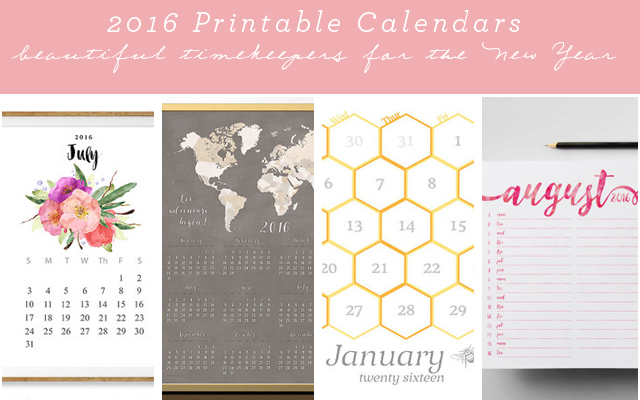 04 Jan

Our Favorite Printable Calendars for the New Year

Looking to up your organizational and scheduling games this year? These are super cute and simple ways to take your business or family calendars from ho-hum, to pretty accents. Don't worry, you don't need anything more than a functioning printer (or a quick-print service) to kick things up a notch! We've rounded up a few of our favorite printable paper calendars for 2016, below.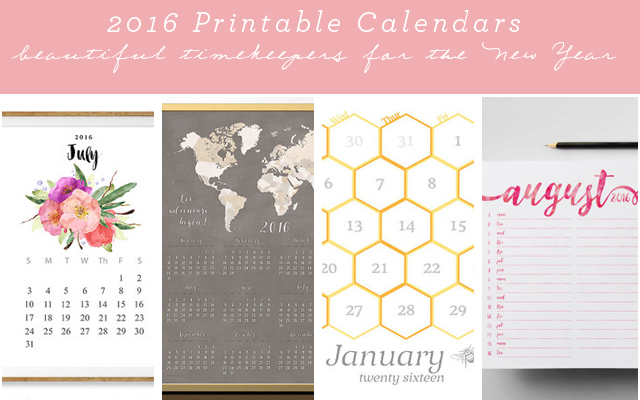 1. Watercolor Floral Calendar | The Paris Wife
2. World Map Wall Calendar | Blurs by Ai Shop
3. 'Bee Happy' Geometric Honeycomb Calendar | Toastie Studio Design
4. Pink Watercolor Minimal Wall Calendar | A Type of Inspiration
Want more? Mallow World, and Birch and River have you covered!
And if you just can't get enough of organization and planning for 2016, follow our Staying Organized Pinboard!